Top 5 European MBA Programs for ROI

There's no denying that European business schools are commanding a growing share of MBA students. According to the latest trends, as MBA applications have dropped in the U.S., they've increased. Last year, 61 percent of European business schools reported an increase in application volume.
There are many reasons for this increase, from the changes in U.S. immigration policies to the desire for a more globally focused education. However, one of the most appealing aspects of European business schools has to be cost. American business schools typically require a hefty investment in tuition as well as two years of foregone salary. In Europe, it is far less.
Many schools in Europe receive government funding, allowing it to offer lower tuition. For example, an MBA at IMD in Switzerland costs just CHF 60,000 for its One Year MBA. This low tuition cost and short program length also translates into a powerful return on investment (ROI).
ROI for European MBA Programs
According to Jordan Hendricks, a recent MBA grad out of Queen's University Belfast in Northern Ireland, the return on investment is well worth it. Her tuition was just $26,000 for the 2017-18 year, and she didn't have to take out any student loans. She tells the U.S. News & World Report, "I definitely feel that from what I paid for the course that I'm getting a lot more out of it. In the long run, so far, it seems once you have an MBA, it's great if you went to Harvard and some of these really great schools, but longer term if you have an MBA, you have an MBA."
So, where exactly are the best European business schools for ROI? We take a look at the top five MBA programs.
Top 5 European MBA ROI
According to the latest QA TopMBA Return on Investment Report, the average 10-year ROI for MBA graduates out of a European business school is $430,447 USD. That's second only to North America regarding return on investment.
To calculate ROI, we took a look at the self-reported salaries of graduates three years after graduation, according to The Financial Times full-time MBA ranking. We then took a look at the cost of the MBA and calculated the cost-to-earnings ratio, and the length of the program to see how much salary an MBA candidate had to give up. Where possible, we also included data from the Forbes MBA ranking that included time to pay back loans.
Here are the results:

#1 Lancaster University Business School
Number one on our list was an MBA from Lancaster University Business School. According to Forbes, it took students a relatively short time to pay back their loans—just 2.7 years. The other area where Lancaster excelled was its cost—$39,000 USD. Combined with a salary three years post-graduate of $104,106, the cost/salary multiplier is 3.2.
The Lancaster MBA was ranked 10th in the world for value for the money, according to the Financial Times 2018 rankings. In addition, it is also rated highly for corporate strategy—first in the world according to the FT—and 10th in the UK overall. The program is one year in length, broken down into three terms that are designed to test you and develop your skills.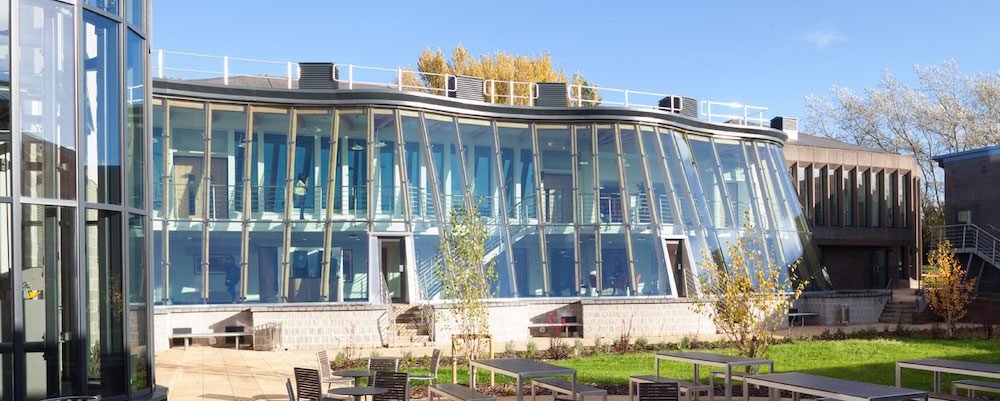 #2 Durham University Business School
Coming in second place for ROI was Durham University Business School. With a cost/salary multiplier of 2.9, Durham excelled regarding low tuition costs—$39,000 USD—and high salary three years post-graduation—$104,306. And while there is no known information about how long it takes students to pay back their loans, the similarity to Lancaster indicates similar results.
The Durham MBA is 12 to 18 months in duration and includes both a full-time and online/blended MBA option. The program is also highly ranked making it into the top 50 European schools on the Financial Times list and ranking 4th in the Times and Sunday Times Good University Guide.

#3 Mannheim Business School
Ranked third, the MBA at Mannheim Business School has the same cost/salary multiplier as Durham at 2.9. This is due to a slightly higher tuition rate of $44,900 uSD along with a somewhat higher salary three years post-graduation—$118,260. As for the time it takes for students to pay back the cost of their MBA, Forbes reports just three years.
The Mannheim MBA is a one-year program that can be prolonged by three months for additional opportunities. Internationally renowned, the program located in Germany is small and intimate. It combines internationality and practical orientation and is considered Germany's best business school.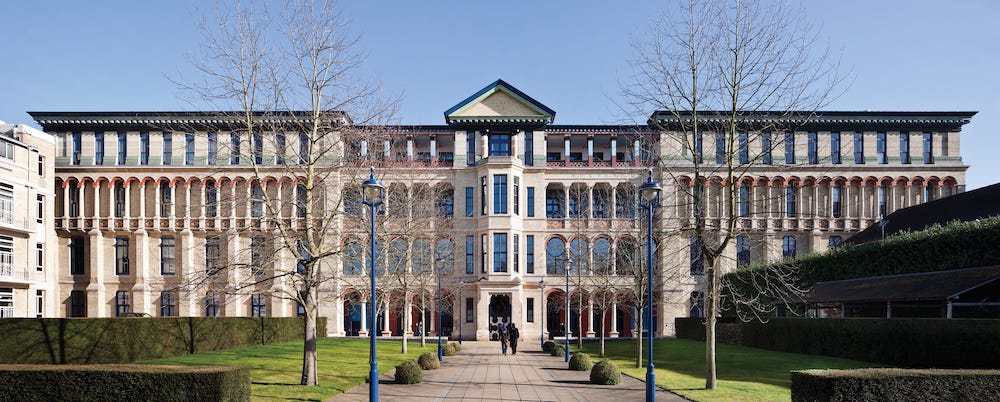 #4 Judge Business School
The Judge Business School at the University of Cambridge came in fourth on our list thanks to the high three-year post-graduate salary of $162,143. This offset the increased cost of tuition—$67,700—and kept the cost/salary multiplier high at 2.8. Also, Judge MBAs can expect to pay back their MBA program in just 2.4 years—the quickest payback time of all of our top five.
The Cambridge Judge MBA is a one-year learning experience focused on team-based and experiential learning. It's also a highly ranked program. In 2018, the program ranked 13th in the world according to the Financial Times and ranked 4th on Forbes list of Best Foreign 1-Year Business Schools.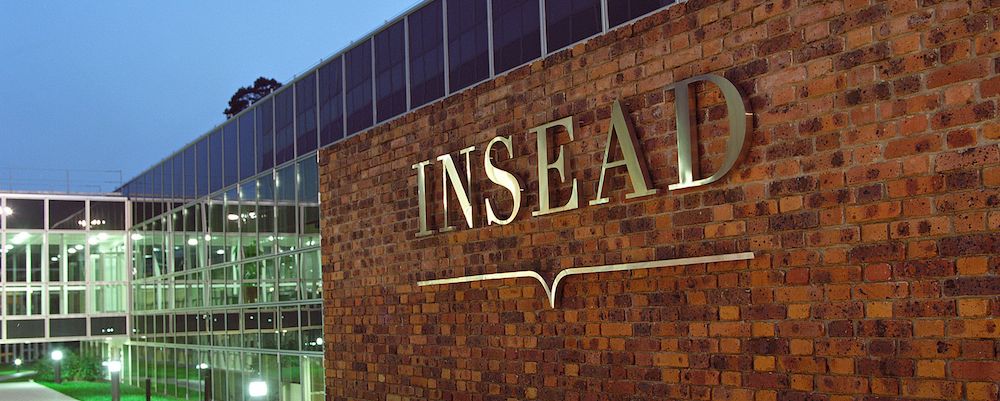 #5 INSEAD
Coming in last on our list is the INSEAD MBA program in France. With a cost/salary multiplier of 2.6, the school has some of the top-earning MBA graduates in Europe. MBA graduates can expect to earn $177,157 just three years post-graduation after paying $97,000 in tuition. And when it comes to paying back that fairly hefty tuition, students take just 2.7 years—the same as Lancaster MBAs.
The INSEAD MBA program is one year in length and considered one of the best programs in the world. It's 2nd overall on the Financial Times MBA ranking and was awarded second place for ROI based on Forbes 2017 rankings.
About the Author