Is There Room for MBA Graduates at Qualcomm?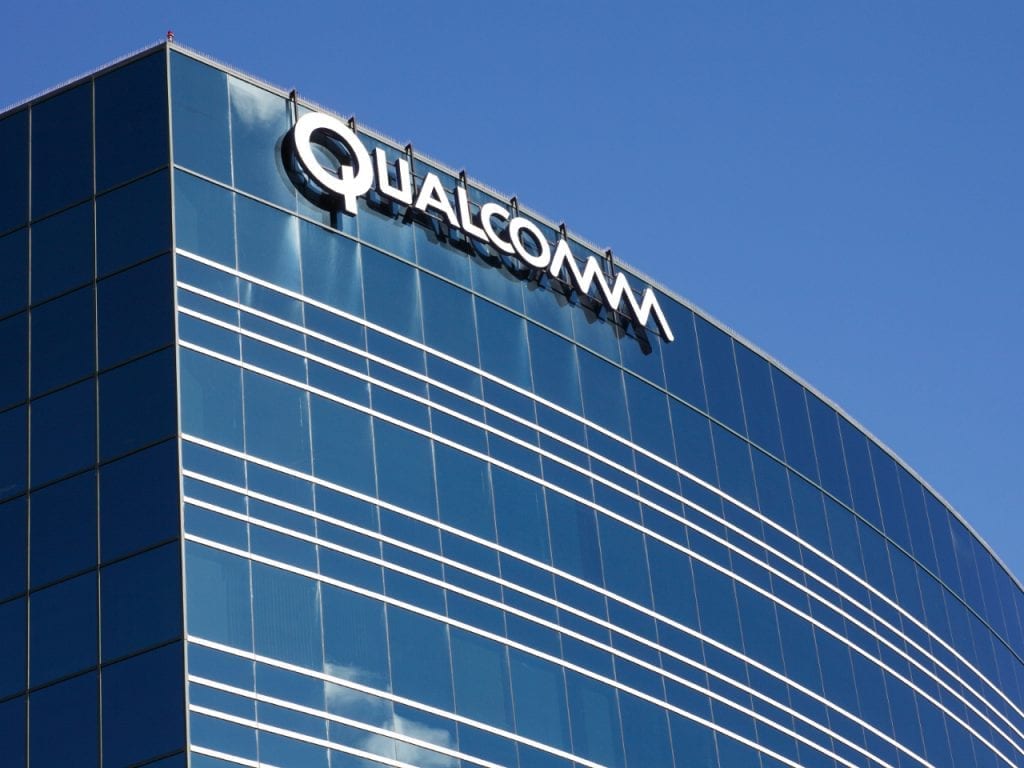 Qualcomm is a San Diego tech company that specializes in the design of semiconductors, telecommunications equipment, and wireless telecommunications products and services. The company is also a top MBA recruiter. With so many MBAs flocking toward tech companies after graduation, what makes Qualcomm stand out?
The History of Qualcomm
Qualcomm's name is derived from "QUALity COMMunications." With headquarters in Southern California, Qualcomm brings in most of its revenue from chipmaking and a significant amount of profit from patent licensing businesses. The multinational company operates across the globe, with 224 offices worldwide.
The company was founded July 1985 as a contract research and development center, largely for government and defense projects. Fast forward to 2019, Qualcomm reported earnings of $22.732 billion (an increase of 1.98 percent over the previous fiscal year) and its shares traded at over $55 per share. Qualcomm's market capitalization was valued at over $91.9 billion in September 2018, and it is currently 133rd on the Fortune 500 list.
"We're fascinated by technology and always working to push it forward," says Steve Mollenkopf, CEO of Qualcomm. "Our job is to be impatient. That's our role in the mobile industry, and our future."
With exciting 5G Qualcomm Snapdragon tech powering new mobile devices, to the groundbreaking creation of new 7 Nanometer PC Platforms, Mollenkopf isn't kidding—Qualcomm has been on the cutting edge of mobile and computer tech. It'll be the job of new MBA hires at Qualcomm to further push the company even further forward.
Working at Qualcomm
Qualcomm has different career opportunities all around the world, with offices in San Diego, Brazil, India, across Europe, and more. The company offers a competitive benefits package that includes medical, dental, and prescription drug coverage. Qualcomm also offers a top-notch retirement options and generous time-off programs. Working at Qualcomm also has the following perks:
Qualcomm campuses include fitness facilities, regular fitness classes, healthy food options.
Employee-driven community events, including women's and diversity groups, military veterans, and recreation clubs.
Qualcomm's charitable match program allows employees to double any charitable contribution they make.
According to Paysa, a graduate student at Qualcomm earns an average of $64,467, ranging from $56,428 at the 25th percentile to $69,731 at the 75th percentile. The website reports that top earners (the top 10 percent) earn more than $79,158.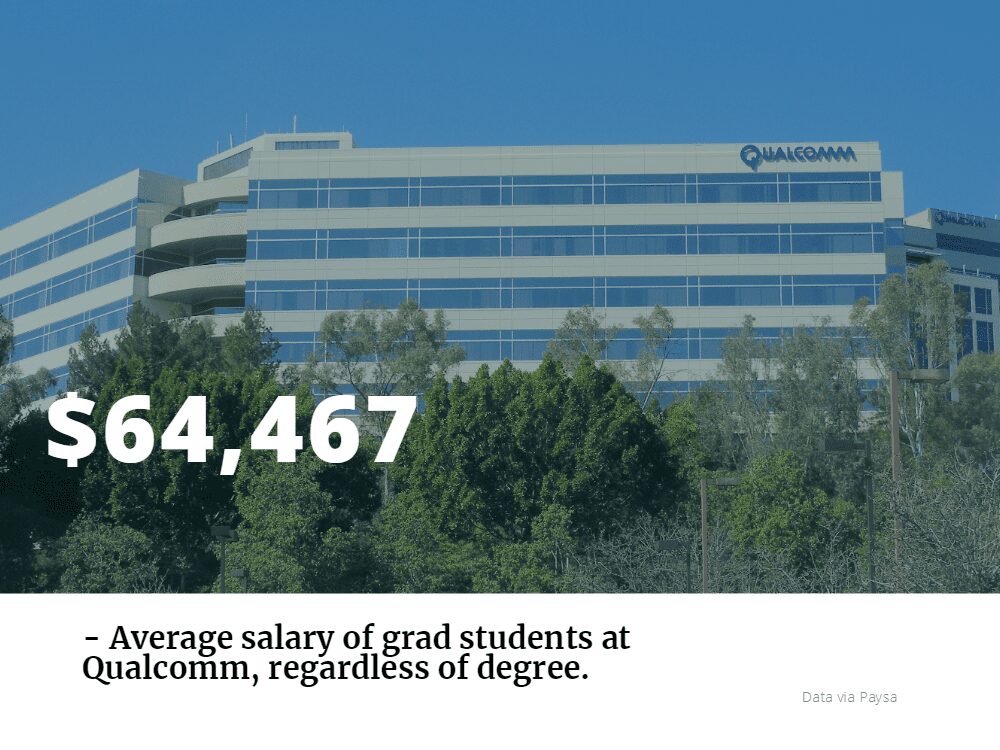 Getting Hired by Qualcomm
Qualcomm offers internships in engineering, technology, and business development. Most internships run as three to nine-month programs, and give students real-world experience that can translate into a full-time career. According to Qualcomm, interns will be exposed to:
Various lecture series, lab tours, and peer discussions.
Innovation competitions that encourage inters to create new industry ideas.
Professional development workshops, information sessions, and hands on applications.
Constructive criticism from executives and insight on the industry.
Networking events and the University to Qualcomm New Grad network.
However, the company's internship programs are not specifically geared toward MBAs. The company encourages students to connect with Qualcomm's campus team to discover on-campus recruiting events and opportunities. The company hosts tech talks, office hours, and info sessions on many university campuses every semester.
What Qualcomm Jobs are Out There?
Qualcomm is hiring new Staff Financial Analyst at its San Diego headquarters. The position requires eight or more years of professional experience and an MBA degree. Responsibilities of the Staff Financial Analyst include:
Analyzing and providing analysis into global mobile device markets, and regional trends and forecasts.
Forecasting finances, conduct market research, and preparing ad hoc analysis.
Assisting with strategic planning, preparing budgets and earnings packages.
Independently building complex financial models and presenting findings to executives.
See this job, and many more, check out the Qualcomm careers page.
About the Author