MBA Jobs: Investor Relations Manager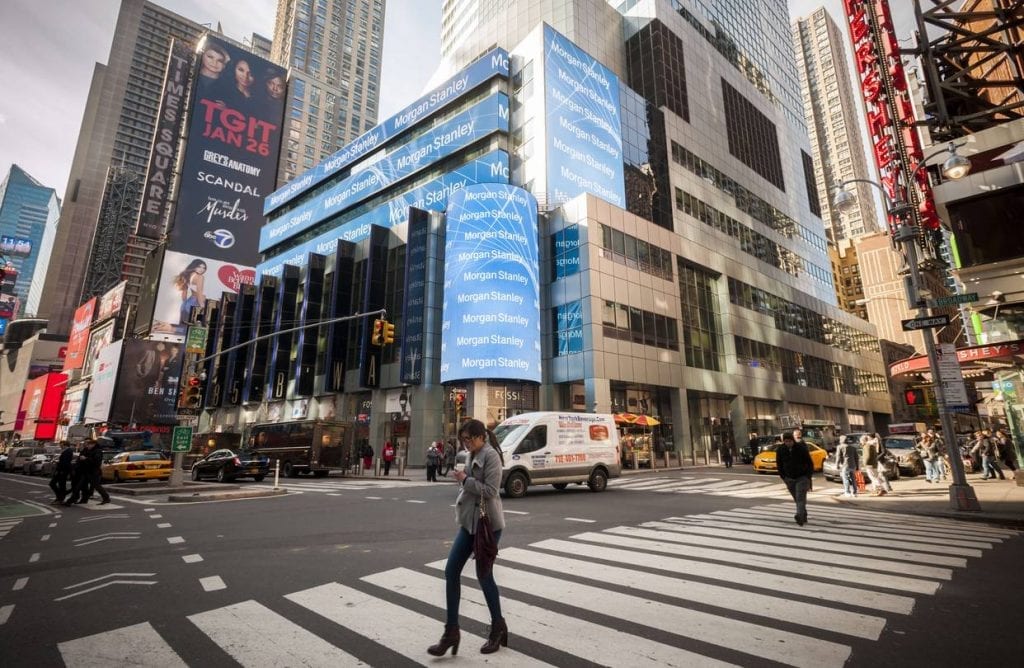 Between roles in data analytics and public relations, the position of Investor Relations Manager is essential.
Investor Relations Managers are responsible for managing communication between a company's corporate side and its investors. Due to the increased demands of the Sarbanes-Oxley Act of 2002, major companies, such as Amazon and Microsoft, are hiring people for these positions to help meet their financial reporting demands.
What is an Investor Relations Manager?
An Investor Relations Manager serves as an intermediary between the public and the company's senior management. The manager provides the public and company stakeholders with both quantitative and qualitative data, ranging from annual reports to a company's strategic direction. It also provides management with information from stakeholders and helps deal with crises.
This position has many responsibilities varying from firm to firm. However, the following duties are among the most consistent:
Data analysis
Data visualization
Financial modeling
Information collection and preparation
Interacting with the financial department
Investor Relations Manager Salaries
According to Paysa, the average pay for an Investor Relations Manager is $101,349. Salaries range from $88,443 to $112,501. Top earners can make over $125,000.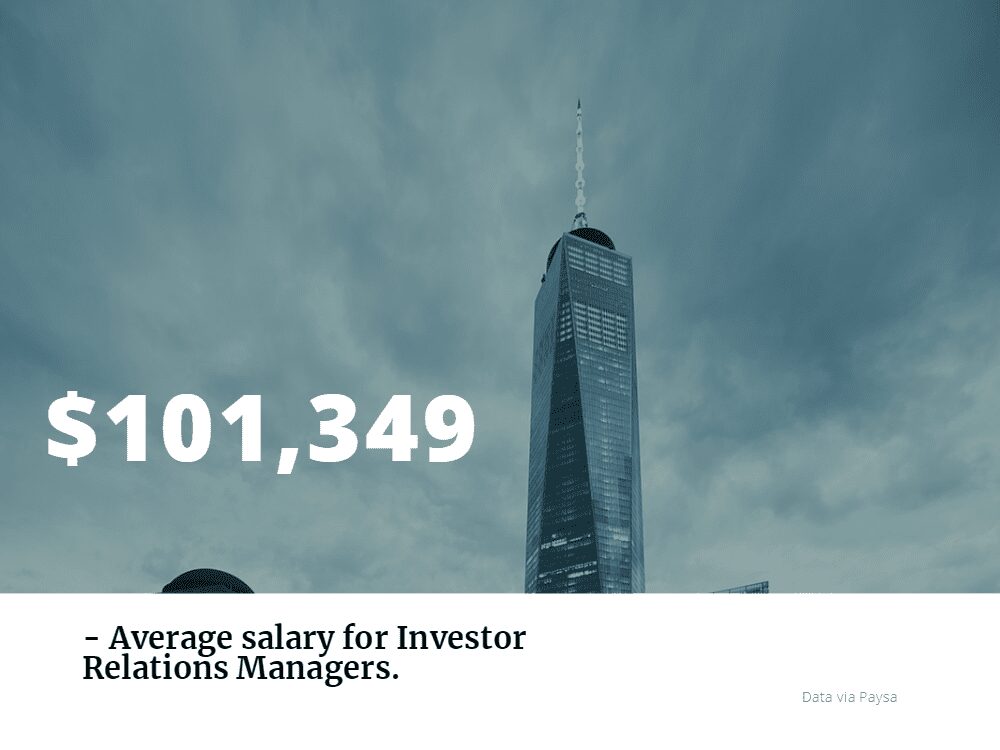 Career experience plays a significant role in how much one can make. According to Payscale, salaries for mid-career professionals is typically 11 percent higher than average. However, those with no experience make 24 percent less than the average.
Where Do You Start?
Investor Relations Manager candidates usually possess a bachelor's degree in finance, accounting, communications, or economics. Businesses generally require candidates to have years of experience in investor relations, public relations, financial investment, accounting, and legal contracts
Ideal candidates for this position need excellent quantitative data analysis and interpersonal skills. Those who can build relationships and make complicated data easily digestible will excel in this position.
One way to gain these skills is to get a MBA from a top-notch program. The following business schools offer the skills necessary to excel as an Investment Relations Manager:
Northwestern University – Kellogg School of Management
Northwestern University's top-ranked Kellogg School of Management helps students develop both their management and data analysis skills. Here, students will have the ability to expand upon their interpersonal skills and develop relationships with other businesses. These elements are typically critical to their future career.
Johns Hopkins – Carey School of Business

Johns Hopkins' Carey School of Business offers future investment relations managers a Master of Arts in communication/MBA dual-degree program. Designed for managers in investment relations, media relations, and risk communication, students will be prepared for a career in business and communication.
New York University – Stern School of Business
Located in the heart of global finance, NYU's Stern School of Business provides students with a program that focuses on management communication. The school's MBA program covers a wide variety of communication forms and prepares future leaders to find and keep a seat at the table.
About the Author