Friday News Roundup – Northwestern Introduces New Classes, and More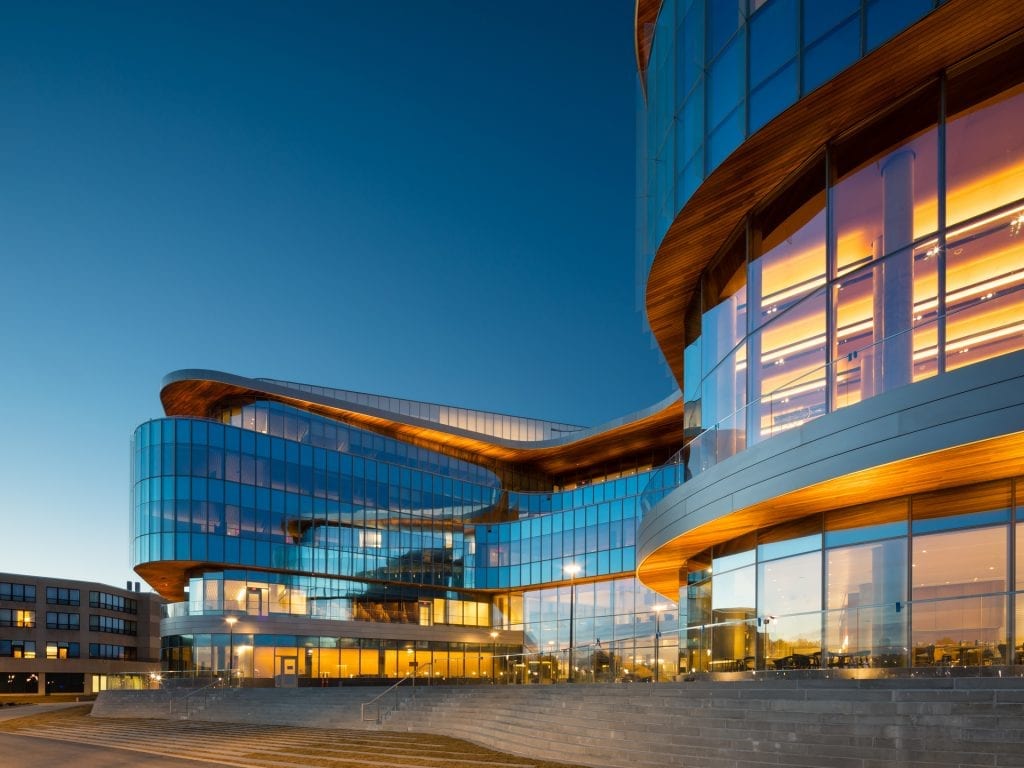 Let's take a look at some of the biggest stories from this week, including new Northwestern classes for its MBA program.
---
NYU Stern Faculty to Share Expertise on Artificial Intelligence – NYU Stern News and Events
NYU Stern School of Business has announced that select faculty members will be available for speaking engagements, panel discussions or other knowledge sharing on the state of one of tech and business' greatest forces: artificial intelligence.
According to a recent announcement, leaders in their various fields will be available for comment in articles, or for speaking engagements and discussions on AIs present and future. Information Systems Professor Vasant Dhar, an expert on machine learning in finance, has explored the question of how reliable AI is in the handling of personal finances, as well as AI in big data, healthcare, and education.
Professor of Economics Nicholas Economides, which seems a little too on the nose for an economic's professors name, is available to share his knowledge on the inequality that tech culture can perpetuate, particularly in California's IT sector. His research focuses upon how public policy accommodates changes in technology, and how the ebbs and flows of the tech sector affect workers disproportionately to owners and shareholders.
Other topics on which faculty members will contribute their expertise are the ethical concerns behind the use of AI; the possibilities behind AI and crowdsourcing; the legacies of certain innovators throughout history, and a look at how workforce policy has addressed the shifts of the sharing economy.
For more on potential faculty engagements on the topic, read here.
---
UC Davis Graduate School of Management Professor Weighs in on Stock Buybacks – Yahoo! Finance
University of California, Davis Graduate School of Management professor Paul Griffin recently weighed in on corporate stock buybacks for Yahoo Finance.
A recent op-ed piece for the New York Times by Senator Chuck Schumer and Bernie Sanders criticized the practice for its marginalization of citizen stock traders in favor of corporations by increasing the value of shareholders' stock options. In certain situations, however, buybacks have an unfavorable effect on stock prices.
Historically, during buybacks for large corporations such as Xerox and General Electric, stock devaluation has been the unfortunate end result. UC Davis' Griffin notes, "The initial response generally positive, [shares] get a little bump in price. Then people start thinking more about what's going on here, how a firm is performing on an economic basis rather than managed number basis."
Among the other companies that have landed in Yahoo! Finance's "Hall of Shame" are Viacom, GM, IBM, General Electric, and Sears.
Read here for more on corporate stock buybacks.
---
New Courses at Kellogg Will Focus on Shifts in Global Business – Northwestern Kellogg News & Events
Northwestern University's Kellogg School of Management has announced 12 new courses that will explore the evolution of global business trends.
"To address the ever-evolving professional development needs of our students, it is a top priority to continually innovate our MBA curriculum … We've incorporated a mix of experiential learning, diverse intellectual perspectives and emerging business topics in our latest course offerings." says Michael Mazzeo, Senior Associate Dean of Curriculum and Teaching.
Among the new course offerings are Blockchain Technology, Digital Assets and the Future of Finance, Corporate Entrepreneurship: Organization Design for Disruption, Leadership Ethics and Empathy, and The Right Stuff: Principles Behind Successful Careers.
Kellogg's Curriculum Committee, which is comprised of seven faculty members from each of the school's department, reviewed and approved the new courses via a detailed process that ensures the relevance and breadth of the coursework. To learn more about the new courses, read here.
---
Habitat for Humanity CEO Speaks at Fox on the Challenges of Non-Profit Fundraising – Fox School of Business News
Temple University's Fox School of Business' Board of Fellows recently gave a presentation on issues pertaining to non-profit fundraising for an audience of MBA students.
Featured guest speaker Christine O'Connell, CEO of Habitat for Humanity, presented the challenges inherent in raising money for non-profit entities learned from her over twenty years of experience. "There is never enough money," O'Connell says, "and there is entirely too much need. To put that need into context, 800 people call us a month. We are [only] building twelve houses a year and repairing 100."
O'Connell focused upon the importance of maintaining strong relationships with donors, and of treating each donor with equal respect. Six figure donations, she believes, should be received with the same level of gratitude as smaller amounts. ""You gotta make a connection with people," O'Connell says, "… You gotta create empathy, and you have to have people feel and know that they are empowered and that their gift counts."
"[O'Connell] presents Habitat in such a way where she hones it down and says this is how you can help, by supporting this organization and talking about the breadth and depth of what they do, not just that they do it," said Ellen Marshall, an advisor for Fox Management Consulting and Strategic Clarity Advisors and longtime fundraiser for non-profits.
Read more on O'Connell's talk here.
---
Credit Card Company for Emerging Markets Wins Sloan's Startup Competition – MIT Sloan News
A credit card company for emerging markets won this year's "MIT Sloan Accelerate 100K Entrepreneurship Competition."
The company, Duo, is aiming to help the millions of small and mid-sized Latin American businesses that lack credit. In Mexico, businesses that are less than two years old are not granted credit, which lands many of them in massive amounts of debt.
Duo co-founder Hugo Lopez-Velarde, (MBA '20) says, "In Mexico, corporate cards are uncommon—often, business owners use personal cards and take on credit on behalf of their businesses … This is the first step for next-generation financial products for companies in Mexico."
Duo users will not only be free of personal debt, but they will also establish credit history. Duo's card also boasts an analytics dashboard that will allow business owners to manage spending.
Runners-up focused upon emerging technologies in healthcare. The startup Encora created a therapeutic wearable wristband that alleviates hand tremors in neurodegenerative patients. Hikma Health designed customized data systems for healthcare providers who are treating the Syrian refugee population.
Accelerate 100K's winner and runners up were chosen based upon audience votes, and will advance to Sloan's Launch competition this spring. Read more about Accelerate's winners and about Launch here.
About the Author