These Tech Firms are Looking for Brand New MBA Talent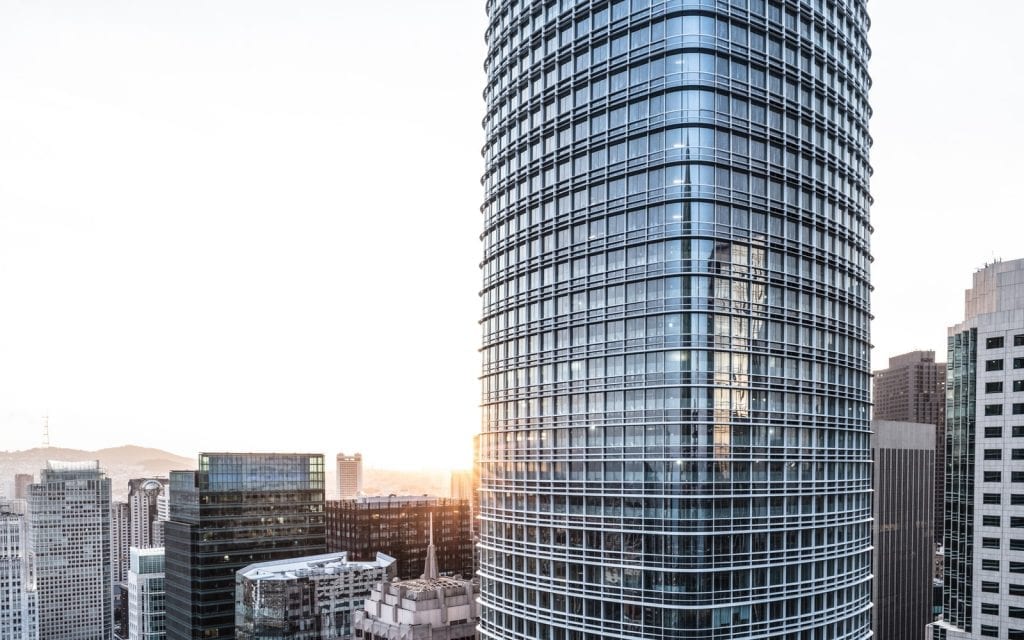 Not every new MBA job in the tech sector is at Google, Apple, Facebook or Microsoft—there are plenty of exciting opportunities for new tech MBA talent at companies like Hewlett-Packard, IBM, and Adobe.
According to a study by the Graduate Management Admission Council, an astonishing 89 percent of tech companies hired an MBA last year, This figure actually surpasses the 76 percent in finance and accounting. MBAs can find a plethora of exciting roles as product managers, consultants and analysts. Here are just a few new MBA job opportunities out there today:
Financial Analyst – Hewlett-Packard
HP  recognized as an originator of Silicon Valley—was founded by Dave Packard and Bill Hewlett. The duo worked out of Packard's garage with an initial capital investment of $538 back in 1939. The company's name, Hewlett-Packard, was actually decided by a coin flip—Hewlett-Packard beat out Packard-Hewlett in the end.
HP is hiring a Financial Analyst to join the Hewlett-Packard Enterprise in Houston. The finance team provides accurate and timely financial information while working on tasks like asset management, financial integration of mergers and acquisitions. All new hires must have graduated with an MBA within 12 months of start date.
Activities of the Financial Analyst include:
Providing complex financial analysis to determine the best method for achieving objectives
Consulting with business leaders to guide and influence strategic decision-making
Forecasting financial results within a broad scope
Leading business initiatives
Identifying opportunities for process improvement and policy development
You can find the HP careers page to see more jobs.
Senior Analyst – Salesforce
Salesforce develops cloud-based software, most notably its flagship customer relationship management (CRM) product. Salesforce also sells a complementary suite of enterprise applications focused on customer service, marketing automation, analytics and application development. The company was ranked first in Fortune's "100 Best Companies to Work For in 2018."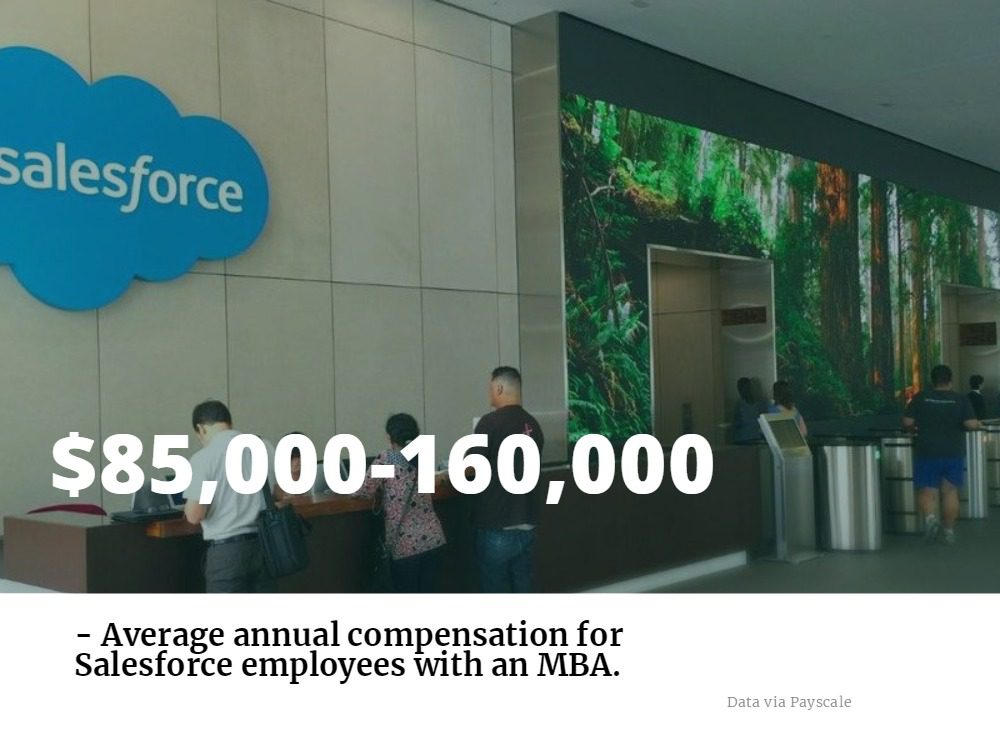 Salesforce is adding a Senior Analyst to their New York office. The role is hybrid of traditional jobs in strategic planning, sales operations, finance, and analysis. According to the job listing, the job requires a mix of market analysis, sales optimization and business operational support. An MBA is a plus, as is two to three years of prior Analyst experience.
Job responsibilities of the Senior Analyst include:
Leading ongoing analysis of business performance
Designing performance metrics
Developing and delivering insights & recommendations
Supporting strategic initiatives including fixing weak businesses and investing in emerging markets
Troubleshooting operational issues and proposing changes to fix root causes
Salesforce posts this job, and many others, on its careers page.
Strategy Consultant – IBM
International Business Machines Corporation (IBM) is headquartered in Armonk, New York, and operates in more than 170 countries. Founded in 1911, IBM produces and sells computer hardware, middleware and software, and provides hosting and consulting services. IBM is also a major innovator, as the company holds the record for most U.S. patents generated by a business (as of 2019) for 26 consecutive years.
IBM is hiring new Strategy Consultant at its Philadelphia office. The new hire will join IBM's Global Technology Services Strategy team, and help drive the development and implementation of business strategies. The role requires four years of business consulting experience and an MBA degree.
Responsibilities of the Strategy Consultant include:
Analyzing issues and formulating recommendations to solve them
Driving new solutions based on market and competitive analyses and business design
Supporting the development of key deliverables used in IBM's planning processes
Developing hypotheses, gathering facts, analyzing data, drawing conclusions, and presenting findings
Communicating with Leadership and team members
See this job, and many more, at the IBM careers page.
Senior Consultant – Adobe
Thanks to its software, cloud systems, and marketing services, Adobe Systems has become a recognizable brand and sought after landing place for MBA talent. The tech company is also is ranked 76th on Universum's 2016 "Employer Ranking for MBAs," and it has spent 16 years on Fortune's "100 Best Companies to Work For."
Adobe has a Senior Consultant position open at the company's New York offices. The new hire will join Adobe's Business Consulting Team, and help customers create a roadmap to achieve their business and tech goals. These goals include digital advertising, audience segmentation, data collection, customer experience optimization, and mobile strategy. The job requires client-facing consulting experience and an MBA degree is a plus.
Other responsibilities of the Senior Consultant include:
Providing input to client proposals and contracts
Helping clients meet targets for revenue, margin, and growth
Developing initiatives for clients, leveraging Adobe Campaign and other Experience Cloud Solutions
Providing leadership to clients and ensure client success
Maintain strong executive relationships with stakeholders and ensuring client satisfaction
Visit the Adobe careers page to see more job openings.
Business Strategy Manager – Cisco
Cisco Systems, a leader in computer networking, is also hiring MBAs in the tech sector. Founded in 1984 by two computer scientists from Stanford University who sought an easier way to connect different types of computer systems, the multinational corporation now hires MBAs from top business school across the country.
Cisco is hiring a new Business Strategy Manager at its San Jose offices. The new hire will work in small team to innovate for Cisco's Networking and Security business. This includes launching new networking technology and building new services that accelerate business results. Cisco is looking for a recent MBA graduate or current student in their final year of studies.
Major responsibilities of the Business Strategy Manager include:
Analyzing complex problems and recommend a path toward execution
Formulating long-term strategic priorities and plans
Studying emerging industry trends, expansion opportunities, and opportunities for internal business performance improvement
Develop an understanding of the markets Cisco serves
See more jobs like this at Cisco's careers page.
About the Author