Finding the Best Pacific Northwest Part-Time MBAs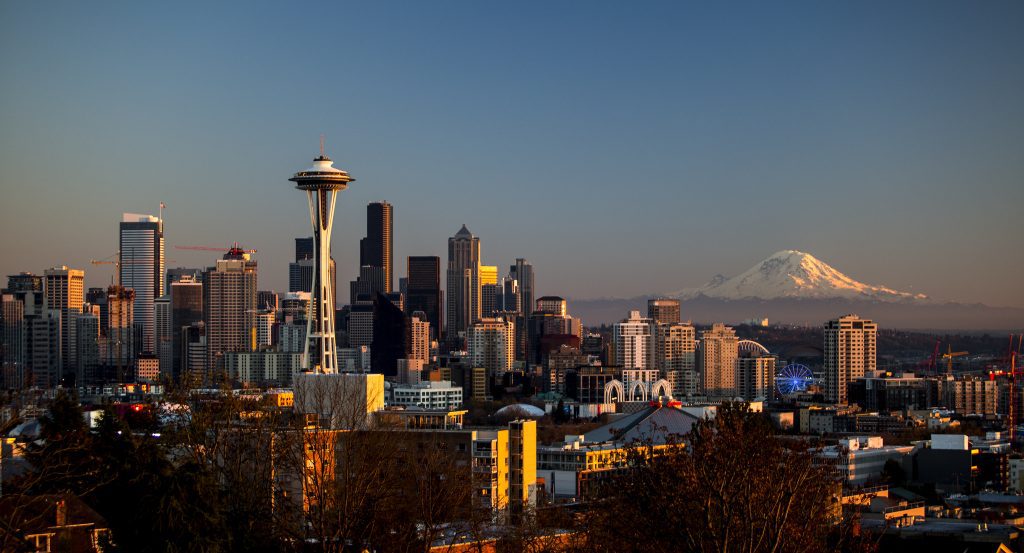 The Pacific Northwest, one of the country's top hubs for innovation and creativity, offers numerous job opportunities in finance and tech. It also boasts an impressive array of MBA programs.
For those living in the region who want to pursue a b-school degree without interrupting work or other commitments, a part-time MBA is a clear choice. Take a look below at some of our favorites.
The Best Pacific Northwest Part-Time MBAs


The Foster School of Business at the University of Washington Evening MBA is a three-year MBA offered at was is largely regarded as the best business school in the U.S. Northwest. Bloomberg considers it not just one of the 20 best business schools in the country, but one of the 20 best in the world. And its Evening MBA program is ranked even higher by U.S. News & World Report, placing it 12th overall.
The current total cost of the program, including tuition and fees, is $85,321. In comparison, the UC Berkeley Haas School of Business part-time MBA, ranked as the 2nd best in the U.S., costs more than $140,000 for the entire program. Foster's most recent Evening MBA class features 122 students (39 percent female, 61 percent male). They enrolled with an average undergraduate GPA of 3.39, a GMAT average of 631, and more than six years of prior work experience.
At Seattle University's Albers School of Business and Economics, the Professional MBA features 54 credits comprised of 24 required core courses and 30 electives. With two thirds of courses designated as electives, students are able to hone in on their areas of specialty, taking their skills immediately to work. About 83 percent of the Albers student body is made of part-time students, and on average, students have nine years of work experience. Tuition is one of the most affordable in the region at just $46,710, not inclusive of fees and expenses.

Seattle Pacific University School of Business, Government and Economics'45 credit part-time program offers students weekend and evening classes, and takes two or three years to complete. Foundation courses comprise 27 credits, 18 are in Advanced Strategy and Management, and there are six credits each for ethics and leadership and behavioral skills. Electives are categorized into Management, Finance, Human Resources, Social & Sustainable Enterprise, Data Management, and IT. Seattle Pacific prides itself upon its ethics curriculum; it is the home of the University's Center for Integrity in Business. Tuition is just $64,080.

Portland State University College of Business Administration's MBA's part-time option, one of the best outside of the state of Washington, can be completed in 21 months—making it one of the more efficient options in the region. Classes take place in the evening, and part time students take core courses only. The three focus areas of the curriculum are Foundations of Competitiveness, The Value Chain of Business, and Applied Skills & Leadership. Part-time MBA students at Portland State have an average of 7-10 years of experience. Tuition is also highly-affordable—just $48,980 for out of state students and $37,642 for those in state.

At the University of Oregon's Lundquist College of Business, working students can choose the Flex MBA with a two, three or four year option. This degree is designed for students with significant work experience and a background in quantitative skills. Core courses do not count toward the Flex MBA, and the 45 credits are comprised of 15 different three or four credit courses in specialization areas and electives. Tuition is among the best in the region, at just $28,377 for Oregon residents and $39,273 for out-of-state students.

Willamette University's Atkinson Graduate School of Management's
part-time MBA is held twice a week in the evening and takes place over 24 months. Students take a total of 60 credits spread over three areas taken sequentially: Foundational Knowledge; Functional Knowledge; and Synthesis & Integration. Applicants to the program must have a minimum of three years of post baccalaureate work experience. On average, Willamette University MBAs are a bit older than some of the other programs in the area at 33-years old. Tuition for this program is $75,750.
About the Author