Company Battle: EY or PwC – Which is Best for MBAs?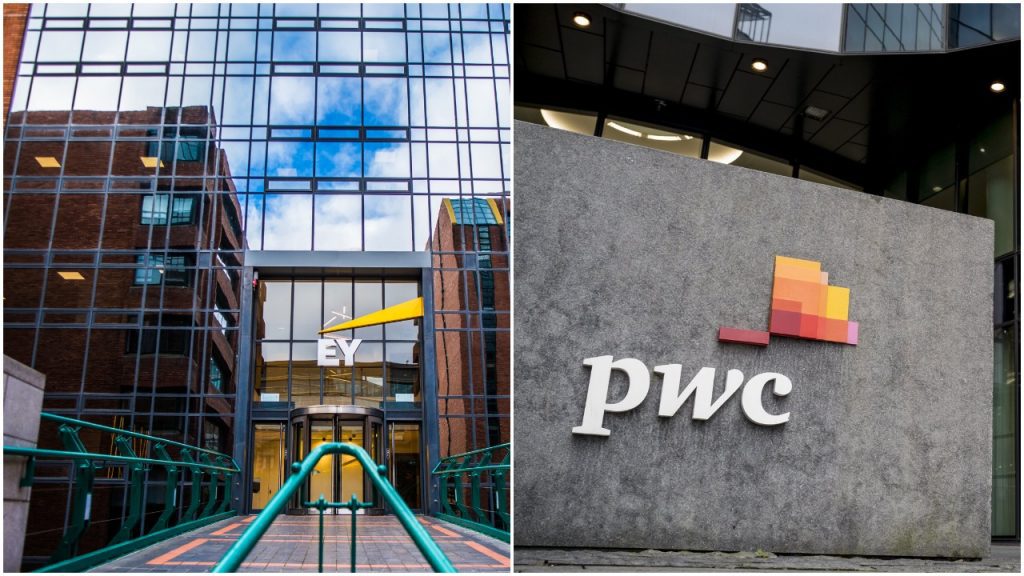 If you attend a top business school, getting a job post-MBA graduation is reasonably secure. Your program has probably hosted dozens of recruiting events, you've worked closely with your career center, and you completed your internship, not to mention all the experiential learning courses that put you into close contact with companies and managers.
Finding a job after your MBA is a piece of cake—at least when it comes to opportunities. There are a million in front of you. The problem happens when you try to narrow it down and make your final choice. How do you know if you're choosing the right company for you? This decision particularly tricky for consultants—one of the hot jobs for MBA graduates in 2019—because there are so many options.
And while no job is permanent and you can leave after a year or two if you find you've made the wrong choice, that's not an ideal situation. To help you out, we're taking a look at two of the top companies for consulting MBAs: Ernst & Young and PricewaterhouseCoopers.
About PricewaterhouseCoopers
PricewaterhouseCoopers, known as PwC is one of the largest professional services firms in the world, ranking just below Deloitte. It's known as one of the Big Four auditors and is a top choice for MBAs interested in consulting after graduation. Located in 158 countries, PwC provides services to 420 of the Fortune 500 companies with a global revenue of $41.3 billion.
MBAs at PwC
PwC hires most MBAs as Senior Associates to start. Typically, candidates choose their particular industry such as finance, operations, people & organization, risk, technology, and corporate finance and then move forward from there. As an MBA, you'll be on a fast track to a management position and earn a competitive job package including a substantial base salary, signing bonus, and additional benefits (more about this later).
As a Senior Associate at PwC, your job duties will include:
Using collected data to develop strategic analyses and client deliverables.
Building a productive team environment and solid/collaborative relationships.
Applying strategic and numerical analysis to key information and business/industry trends.
About EY
EY is another of the Big Four accounting firms as well as a multinational professional services firm. It's one of the largest firms of its kind in the world with offers in around 150 countries and over 270,000 employees worldwide. It's a top choice for MBA graduates to work, ranking 52nd on the 100 Best Companies to Work For list compiled by Fortune magazine in 2018. Their global annual revenue is $34.8 billion across their assurance, tax, consulting, and advisory services.
MBAs at EY
EY hires MBAs as part of their Consultant Career Track. This track typically starts with MBAs as Senior Associates focused on a particular industry. As a consultant at EY, you'll play a critical leadership role and work with a variety of clients at various levels. You'll be the primary client contact and take on an accelerated role that uses your analytics, communication, teamwork, and leadership skills.
An EY consultant's job duties include:
Overseeing processes through completion and addressing challenges as they arise.
Driving insight through structuring and planning the analytical process.
Day-to-day liaison between the client and the case team.
MBA Salaries and Benefits: EY or PwC
According to 2018 salaries collected by Management Consulted, MBAs at EY can expect to earn slightly more per year than MBAs at PwC. Signing bonuses are the same at both companies—$25,000—but the base salary and performance bonus opportunities are both greater at EY.
| Earnings | EY | PwC |
| --- | --- | --- |
| Base Salary | $145,000 | $140,000 |
| Singing Bonus | $25,000 | $25,000 |
| Performance Bonus | Up to $31,700 | Up to $27,000 |
| Total Earnings | $201,700 | $192,000 |
| Benefits | EY | PwC |
| --- | --- | --- |
| 401K Plan | Investment and matching options. | Matching on the first 6 percent of pay saved |
| Health Insurance | United or Blue Cross | UnitedHealthcare |
| Maternity Leave | 16 weeks paid for primary caregivers and two weeks paid for non-primary. | 15 weeks paid maternity, 24 weeks unpaid, six weeks paid paternity. |
| Vacation | Three weeks of vacation and 13 paid holidays | 22 workdays per year |
As for the additional benefits offered by both companies, here's EY and PwC had to say.
Internship Opportunities: EY or PwC
The EY MBA internship opportunity is two months in length and provides MBA students with real-world experience about what life is like at EY. Interns will work with actual clients to develop their skills and test the water for what it's like to work at EY. The experience can conclude with a five-day intern leadership event held at Walt Disney World.
The PwC Senior Associate internship experience is ideal for MBA students who want to acclimate to PwC and get a feel for the culture, business, and development opportunities available. It's a chance to expand your consulting skills and can end with a full-time job offer.
Recruiting at Top Business Schools
PwC and EY recruit at many of the same top business schools. INSEAD and Northwestern Kellogg send MBA graduates to both companies. However, Michigan Ross and Columbia Business School send more graduates to PwC while Stanford GSB and LBS send more graduates to EY.
PwC Recruiting
Anyone can apply for a job a PwC after graduating with your MBA. However, there are a few MBA programs that send a large percentage of their graduates to work at PwC. Those programs include INSEAD, Michigan Ross School of Business, Columbia Business School, Northwestern Kellogg School of Management, Dartmouth Tuck School of Business, and Chicago Booth School of Business.
EY Recruiting
Any MBA can apply for a consultant role at EY, but the company does actively recruit from some top business schools around the world. Some of the top programs EY recruits from include Harvard Business School, Kellogg School of Management, and the Stanford Graduate School of Business. The company also heavily recruits at international schools like INSEAD and the London Business School.
MBA Sponsorship
Both PwC and EY offer MBA sponsorship for top performing employees.
At EY, sponsorship is approved and funded by individual business units. Options include certification sponsorship, tuition reimbursement for specific courses, and fully paid tuition. You'll need to discuss your specific options.
At PwC, you are eligible for their Advisory Scholars program after three years. This includes full MBA sponsorship for selected candidates. To be considered, you must be a top-performer and commit to two-years at PwC post-MBA. PwC also offers student loan payoff assistance to the tune of $1,200/year.
About the Author