New MBA Jobs at 3 Major Mass Media Companies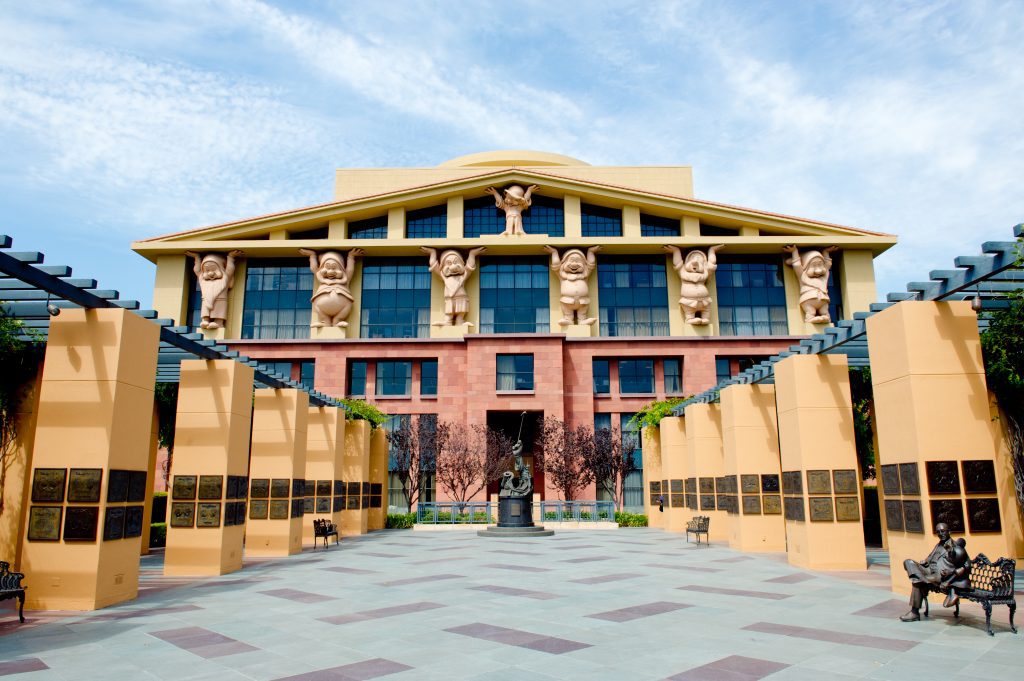 Last month, Disney finalized a $71.3 billion deal where the biggest mouse in media acquired significant portions of Fox, including 20th Century Fox film and TV studios, entertainment cable networks, and other international assets. This is big news: Not only does this allow for the X-Men to cross over into Marvel's The Avengers, it also means that Disney now dominates in its market share of the U.S. box office, at nearly 28 percent.
With such a huge deal shaking up the American media landscape in such a profound way, we wanted to highlight some exciting new MBA jobs at Disney and other MBA recruiters in mass media. While you might not be in the boardroom signing off on multi-billion dollar acquisitions and mergers deals right away, you'll have opportunities to work your way up
Senior Analyst, Business Development & Strategy – Disney
Arguably one of the most recognizable names and brands in the world, Walt Disney Co. is a mass media and entertainment conglomerate headquartered in Burbank, CA. Disney is the world's largest independent media company, ahead of NBCUniversal and WarnerMedia. In addition to the newly acquired Fox assets like The Simpsons, Avatar, and Always Sunny in Philadelphia, Disney brands and properties include ABC, ESPN, Star Wars, Marvel, and more.
Disney is hiring new Senior Analyst of Business Development & Strategy at its Burbank offices. The new Senior Analysts will serve as a key member of the Strategy and Finance group for Disney Channels Worldwide, and provide support in evaluating new business opportunities and manage strategic and operational initiatives for the networks. The job requires three or more years of related experience and is MBA preferred.
Activities of the Senior Analyst include:
Identifying new opportunities with project management, modeling and data analysis
Finding market trends and consumer insights to identify opportunities
Developing and executing new internal and external business arrangements to drive incremental value
Supporting Director on deal assessment, negotiation and execution
Partnering with VP and Director on assigned Corporate & senior executive requests and communications
You can find the Disney careers page to see more jobs.
Director, Corporate Strategy – NBCUniversal
Comcast, the parent company of NBCUniversal, made its own offer for Fox, a $65 billion all-cash proposal to acquire the assets that Disney was set to purchase. A week later, Disney countered with its winning offer. Even so, NBCUniversal is among the world's largest entertainment companies. From television networks and a motion picture company to theme parks and Internet-based businesses, NBCUniversal is the perfect place for an MBA to put their degree to work.
NBCUniversal is hiring new Director Strategy and Financial Planning at its Clarion, PA office. Directors oversee the strategic and financial planning functions for NBCUniversal, evaluating new growth opportunities, working directly with senior executives in the businesses on strategic opportunities and challenges, and supporting a general focus on returns on capital and investments. The job requires at least two years of management consulting experience, but seven years of strategy & development experience and an MBA degree are preferred.
Responsibilities of the Corporate Strategy Director include:
Overseeing projects and developing strategic analyses to assess new growth opportunities
Identifying business, financial and operational implications
Evaluating new or existing projects for financial returns
Working with international businesses to support new growth areas and expansion
Supporting the launch of new products and business operations
See this job, and many more, at the NBCUniversal careers page.
Financial Analyst – Time Warner
Time Warner was originally found in 1990 after a blockbuster merger between Time Inc. and Warner Communications. Today, the company has three operating divisions—Turner Broadcasting System, HBO, and Warner Bros. Entertainment—and its major assets also includes The CW, Warner Bros., CNN, DC Comics, and 10 percent of Hulu. Headquartered in New York City, Time Warner Inc. among the world's largest entertainment corporations in terms of annual revenue, totaling more than $31 billion last year.
Time Warner has a Financial Analyst position open at Turner Networks, located at the company's Burbank, CA offices. Turner brands include CNN, HLN, TNT, TBS, Adult Swim, Cartoon Network, Turner Sports. The position requires at least threes years of finance or accounting experience and is MBA preferred.
Other responsibilities of the Financial Analyst include:
Assisting with monthly financial forecasts and monthly variance reports
Data entry for monthly forecasts, providing clients with finance related support
Participating in annual Budget and long range financial planning process
Creating ad-hoc reports, and assist with evaluating performance and identifying risks and opportunities
Visit the Time Warner careers page to see more job openings.
About the Author