Top MBA Recruiters: S&P Global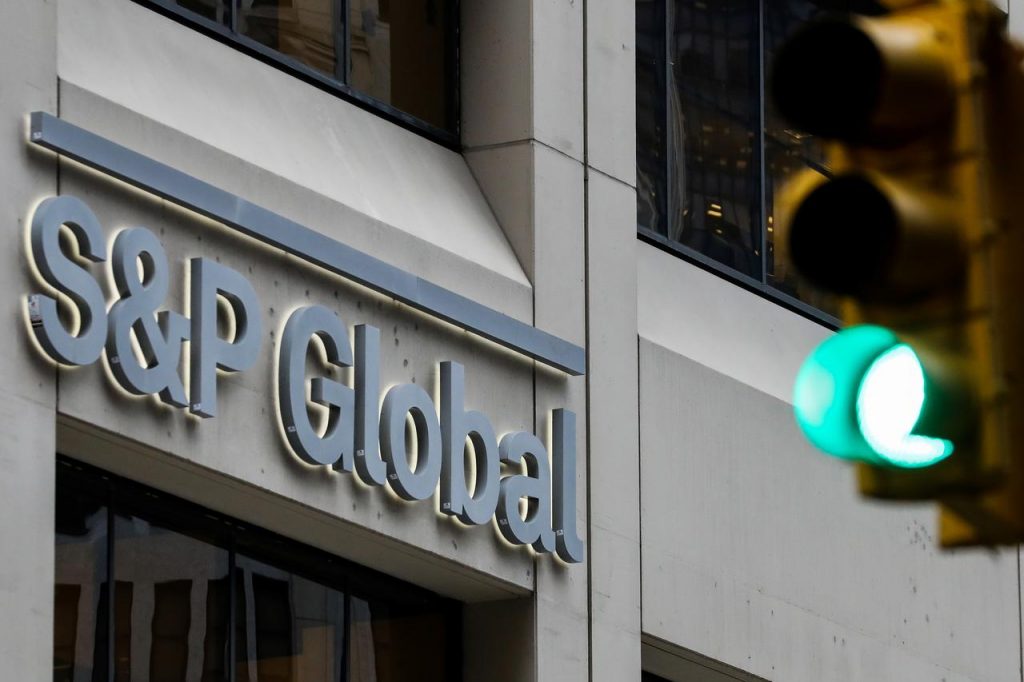 In 1869, Henry Varnum Poor published an investor's guide to the American railroad industry. As it approaches its 160th year, New York City's S&P Global, the company that bearing his name, is an elite firm that organizes an index fund for the stock market and provides important financial information to businesses around the world.
S&P Global is one of the largest financial analytics firms in the world, which means that many MBAs who aspire to roles as quants should read on.
Why MBAs Love S&P Global
For those familiar with the Wall Street Journal, S&P Global's massive international presence in the financial market is hard to miss. MBAs who want to pursue international opportunities or return to their home countries can find many opportunities with S&P Global, operating 65 offices spread across six continents.
Given the prominent position in finance, S&P Global offers extremely competitive wages to its employees. According to Glassdoor, MBAs who begin their careers at S&P Global as associates can earn an average of $110,397, with an additional $15,000 in cash bonuses.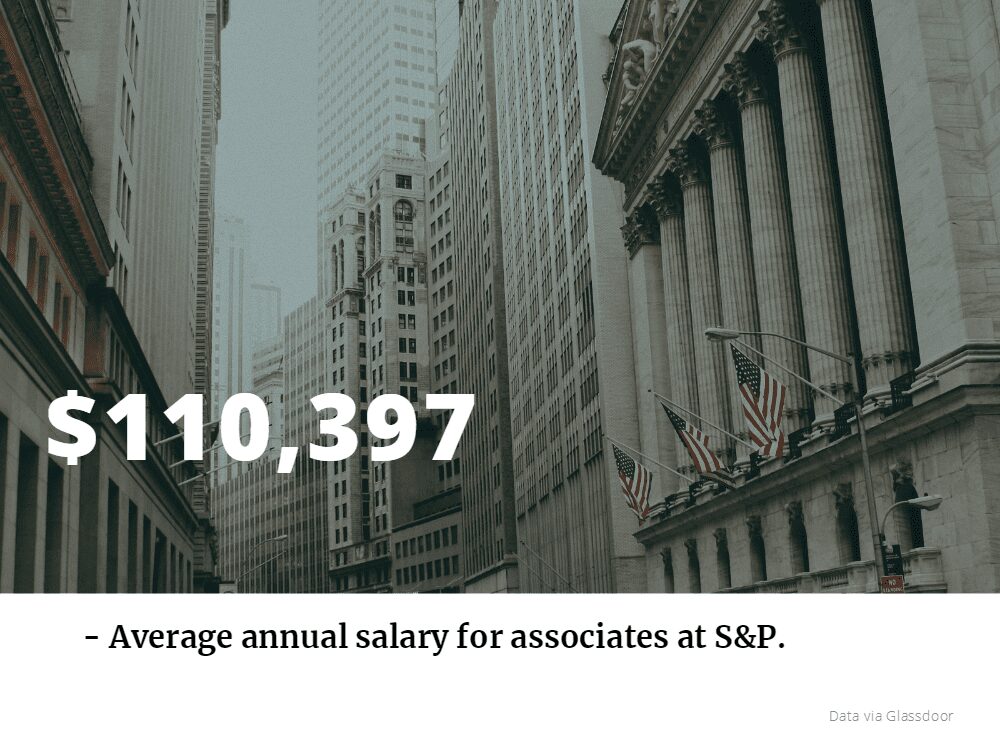 Life at S&P Global
S&P Global and S&P Global Market Intelligence both emphasize strong work-life balance and benefits. In addition to comprehensive health, vision, dental, and retirement benefits, S&P provides employees with support for child and elder care, adoption assistance, and a maternity management program for new mothers. S&P also offers employees a $5,000 refund for continuing education courses.
Another major benefit that employees extol is the high quality of their colleagues, who are described as extremely smart and open to collaboration. Some also mention how S&P Global is a fantastic place to learn about the business and get a foothold in the field.
Landing a Job at S&P Global
The firm operates on three primary principles: relevance, integrity, and excellence. S&P also seeks candidates who embody the following leadership qualities:
Operate outside-in
Elevate people
Adopt a worldview
Drive performance
Speak the truth
Execute with discipline.
It is critical that all prospective employees to understand what these values mean to them and how they can be applied to their work at S&P Global.
The application process is rather straightforward. For example, prospects for the associate position are first screened through a 30-minute phone interview. If the phone interview is passed, candidates are called in for a series of interviews and a two-hour in-house rating assessment, which requires that the candidate writes a one-page recommendation based on information provided to them by the firm.
As noted above, throughout this process, the firm attempts to assess the candidate's fit within the S&P Global culture. S&P also looks to ensure that candidates have the technical skills necessary to thrive in the job if hired.
The best candidates will have made contact with current employees to review what systems are being used at S&P Global, particularly in their desired area of employment, and will know how their experience and mentality fits with the firm's values and principles.
Current S&P Global Jobs Openings
The company is currently looking for a litany of MBA talent in and outside of the United States. There are over 300 openings at S&P Global Market Intelligence alone. Just last week, the following positions opened up:
While this position does not explicitly require an MBA degree, the company notes that is preferred, in addition to "Investment Management, Hedge Fund, Private Equity and Investment Banking space." Business school grads with a passion for sales are prime for this role, who will need to "identify key decision makers and influencers with target prospects and execute sales strategy collaborate with sales members, client services, product management, operations, technology, and legal to optimize product and service delivery."
For business school grads less interested in the art of sales and more inclined to the world of strategy, a Product Manager role may be perfect. The role looks for people who can "build out a new digital storefront for all of our data sets products. You will work alongside S&P Global Technology, Commercial, Content and Operation teams to define executable business requirements that are aligned with Clients needs as well as the broader S&P Global strategy and goals."
An MBA degree is not a requirement for the position. Rather, in line with the experience many MBAs have already earned by the time they earn a degree, the Product Manager should have at least three years of business analysis or project management experience, and four to six years of business experience in general.
Business grads with at least five years of related experience may be very interested in the company's Marketing Manager role in New York. They're looking for candidates that can craft a compelling marketing narrative, working alongside the sales, research, and product teams, helping to build the brand.
About the Author