What is the Best Business School Laptop for You?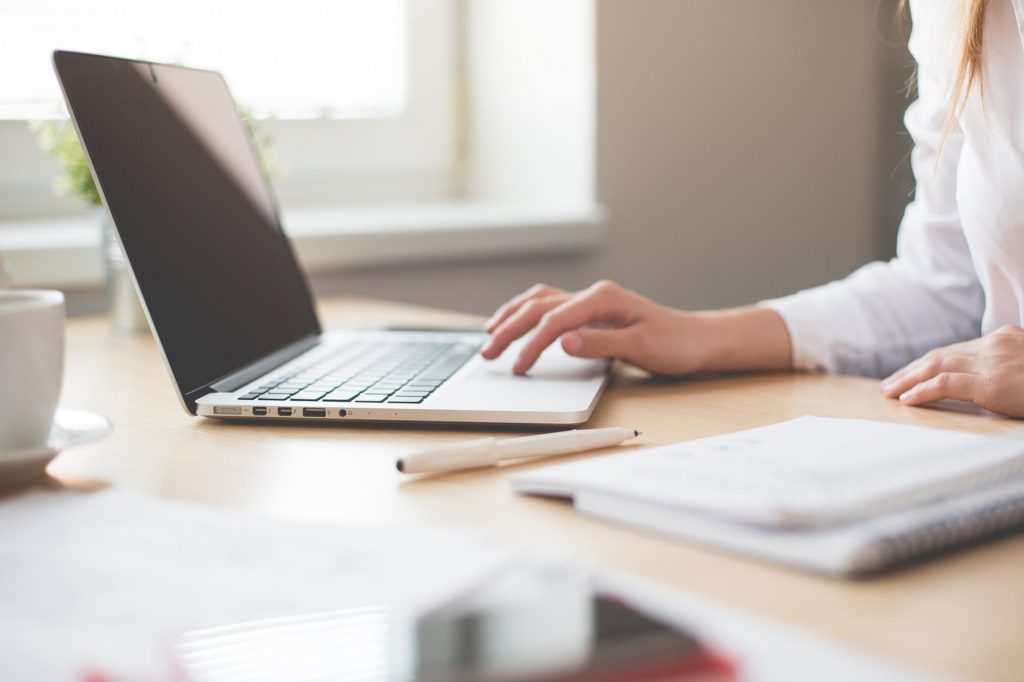 While preparing for business school means connecting with future classmates, figuring out coursework, and brushing up on your writing and quant skills, other necessities—like what kind of computer you'll need—can be overlooked.  That's why we've rounded up recommendations from leading MBA programs and highlighted which laptops you should consider.
For the desktop faithful, a powerful computer may be well-suited to take on the MBA curriculum. However, considering the majority of students' traveling demands, in addition to the ease and comfort of bringing a laptop to class, a portable device is likely a better alternative.
Laptop Features that Business Schools Recommend
The question of having the right kind of business school laptop often comes down to simple prioritization, with cost usually at the top of most consumers' concerns. But before you start roaming for discount deals, making sure your laptop has the right specifications is key.
Business schools, such UCLA Anderson School of Management, offer prospective MBAs a guide to what kind of computer they'll need for the program, detailed below:
The majority of business schools, including the Northwestern University Kellogg School of Management and the MIT Sloan School of Management, suggest the same technical standards.
Most of the technical specifications listed above are fairly standard for laptops produced within the past several years, so finding a product that hits the minimum requirements is fairly simple. For example, Intel, the primary manufacturer of computer processing units, released its 6th generation Core processors in 2015, succeeding its 5th generation models. The only concern prospective MBA students may have are with computers that have an Intel Core M processor, which are below the suggested standards. Laptops with these processors, however, are often the most base-level on the market, and are typically only found in very inexpensive models. Intel has not released a new M processor since 2018.
Major companies like Dell, Lenovo, and Apple have all or most of the suggested specifications, such as webcam interface, integrated graphics cards, and 802.11 wireless connectivity, included standard in newer models. However, even when looking for a brand new laptop, one major element to take note of is the power of the hard drive. Even devices that would be considered in the mid-to-upper price tier, such as the Apple Macbook Pro and Dell XPS, do not come standard with a 256 GB SSD (solid state drive). Rather, the base-level models are usually paired with a 128 GB SSD, and there is a distinct price difference in comparison to 256 GB SSD models. Of course, for the handy few, installing your own SSD card into the computer is possible, and can mitigate much of the cost differential. But for most students, opting for a model with 256 SSD standard will be the most reasonable route.
Software Requirements (Windows Wins at CBS)
While many prospective students won't belabor the technical differences between certain laptops, the necessary software can often be more important. Columbia Business School's own "Choosing a Laptop" guidelines informs prospective MBA students that the software needed for the curriculum is based around the Windows operating system. Which means Apple users may be at a disadvantage, even if their laptops are fitted with Windows OS. In fact, the school recommends avoiding Apple altogether:
"If you intend to purchase a new laptop for your studies at CBS, the School highly recommends that you purchase a computer that already runs Windows natively (not a Mac). Many students who have chosen to purchase a Mac prior to CBS have later regretted the choice because they ended up using Windows more than anticipated, and Windows virtualized in a Mac never performs as well as if it were ran natively (e.g., the OS is slower and more prone to glitches, and there is a learning curve for the keyboard, etc.). For these reasons, we recommend that anyone who has to purchase a new laptop to meet the School's minimum computing requirements selects a native Windows machine."
For those hoping to attend CBS that already have an Apple laptop, the business school will provide students Windows OS free of charge. The only requirement, however, is at least 50 GB of free memory (Windows OS requires 35 GB).
Affordable Options
MBA prospects that are in the market for a new laptop may be wise to focus attention on affordability. After all, with the cost of education, saving money anywhere you can is a plus. However, this decision comes with an obvious degree of consideration. Laptops under the $500 USD threshold often do not have the necessary hardware to handle an MBA curriculum. But for those who only need a device to get by, several models can do the trick with minimal cost, such as the Lenovo IdeaPad 330.
The 14″ Lenovo Ideapad 330 base model starts at a modest $536.79 and comes with an 8th Generation Intel Core i7-8550U processor, Windows 10 OS, and 8 GB of memory, to start. The model can be upgraded with a 256 GB SSD, but cost-savvy buyers would do well to check out Newegg.com, which offers several 330 Ideapad models with 256 GB SSD for under $500.
For those wary about performance but still with cost in mind, the Acer Aspire E 15 might be a better alternative. Laptop Mag rates the Aspire E 15 among the best affordable laptops available, with a direct, succinct review:
"Every once in a while, a laptop comes along that defies its low price. Yet again, the Acer Aspire E 15 is one of those laptops. Punching well above its weight class, the 15-inch machine has a sharp 1080p display, good performance and a wide variety of ports. The laptop's keyboard is comfortable, its battery life is decent and it stays cool under a heavy workload. Despite a few notable shortcomings—a poor webcam, bulky design and unwelcome bloatware—the Aspire E 15 offers excellent bang for your buck, which is why it's our best overall sub-$500 laptop and a very good choice for students."
PC World also highly-recommends the Aspire E 15, rating it as the "Best Laptop Under $500." And like the Ideapad 330, several Aspire E 15 models can be found over at Newegg for under $500.
Considering the Long Term and an Upgrade
MBA aspirants with major career aspirations likely aren't going to dwell too much on the price of a laptop alone. After all, for those thinking long term, a modestly expensive model will likely be a better investment. For those looking for a bit higher performance, it's hard to go wrong with the Dell XPS 13.
Tech-savvy readers have likely heard this before. Outlets such as PC Mag, Laptop Mag, CNet, and Engadget have been showering Dell with praise since the introduction of the XPS line in 2012, which was the first official Dell "ultrabook." In fact, it is currently the only model rated by PC Mag with a perfect score.
The company's flagship 13.3″ laptop comes standard with an 8th generation Intel-i3 core processor, 4 GB of memory, and a UHD Graphics 620 card. However, for the 256 GB SSD and 8-16 GB of memory models, the price increases from a modest $899 to, at least, $1,079.99. Upgraded versions with touch-screen capability and a larger screen are available, but all of the requirements needed for a typical MBA program are met by the $1,079.99 model, which features 8 GB of memory, 256 GB SSD, and an 8th generation Intel-i5 processor.
Sparing No Expense
Your laptop likely isn't going to just be for school. From major projects, to personal entertainment, and even gaming, your laptop will likely be your personal hub for many years to come. Virtually every laptop in the upper-cost echelon, ranging from $1,300 and up, fits the hardware requirements needed for an MBA program and then some.
For those already possessing a degree of business experience, the sight of a Lenovo ThinkPad X1 Carbon may be a bit familiar. A typical favorite of business professionals, Laptop Mag refers to the ThinkPad X1 Carbon as the "Maserati of business laptops" in its most recent review, with the 6th generation model boasting a beautiful Intel Kaby Lake-R CPU, and even an optional 2K HDR display. And unlike many of the aforementioned models, the ThinkPad X1 Carbon is built with an extremely sturdy frame, despite only weighing 2.49 lbs. For $1,367.10, it includes a standard 256 GB SSD, an 8th generation Intel-i7 processor, and 8 GB of memory—all of which can be upgraded.
Finding the Best Business School Laptop Deals
Major online distribution outlet Newegg is a favorite among the tech-savvy and often sports some of the best PC deals you'll ever find. However, like Amazon, most of the laptop models you'll find at steep discounts are often among lower-end models (unless, of course, you're comfortable buying a refurbished computer). In addition, sales are often frustratingly temporary. However, there are certain times of the year when laptops may be had at a modest discount, with the best deals usually happening in the summer.
According to The Nest, "the months of August and September present opportunities for laptop buyers to save money. The traditional back-to-school sale applies to laptops just like it does to other school supplies. A shopper will see advertised sales during the last month of summer vacation and the first month of the new school year. Some laptop sellers even run specials in July as a way of getting ahead of the back-to-school sales."
---
This article has been republished and edited with permissions from its original source, Clear Admit.
About the Author