Building Your Bayer Career with an MBA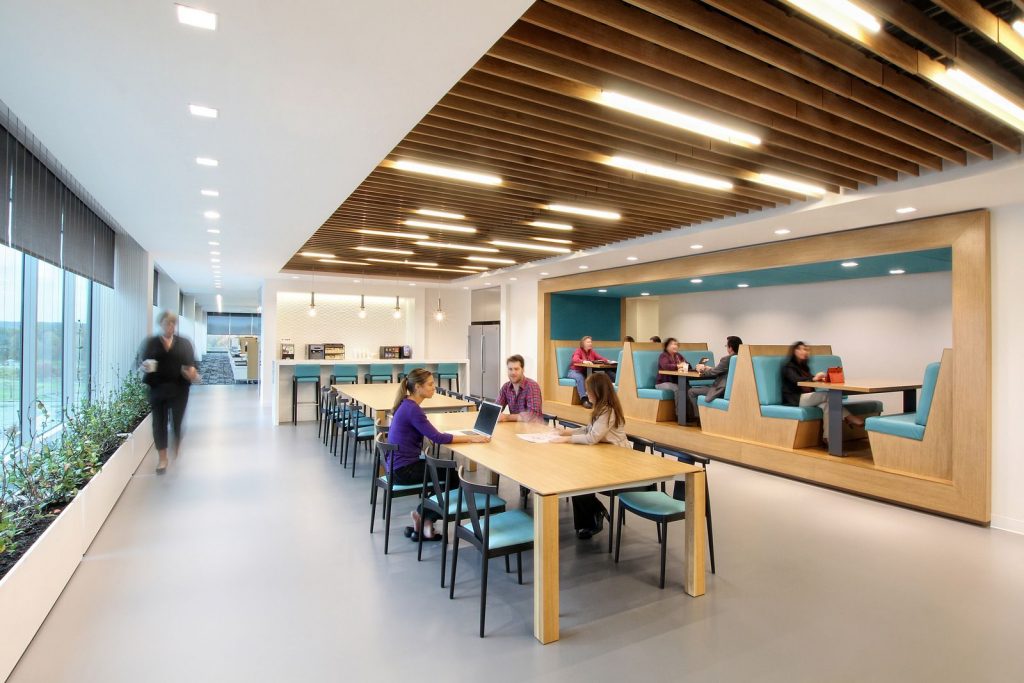 The pharmaceutical and biotech industries are rife with opportunities for b-school students. Competition among brands and rapid technological development make can make having an MBA an exceptionally worthwhile advantage.
Bayer, the multinational giant and one of the leading pharma and life sciences companies in the world, is among the top recruiters for MBAs.
The company, billing itself as "a pioneer in the fields of human, animal and plant health," was founded in 1863. The company was an early innovator in the pharmaceutical industry with its development of aspirin and one of the first successful antibiotics in the 1930s. Since then, it has grown into a behemoth in pharma and biotech with its acquisitions of various corporations, including Schering, the consumer products division of Merck, and Monsanto. Today, its leading products include some of the most innovative for treating diseases such as hemophilia, multiple sclerosis, and various forms of cancer.
Why Bayer?
Bayer's U.S. headquarters are located in Whippany, NJ, but its reach is truly global, with facilities on every continent. If you're looking to remain in the U.S., there are over 170 Bayer facilities across the country that have a current employee count of around 24,000.
An MBA goes a long way at Bayer, particularly one with a multidisciplinary bent, and those with undergrad degrees or previous experience in science related fields are obviously a huge asset to the company. But marketers, communication strategists, finance specialists, and human resources pros are also in high demand. Here is are several roles for which Bayer career openings in the U.S.:
Production Manager
Associate and Senior Brand Managers
Business Consultant – Marketing and Sales
Market Access Quality Strategy Consultants
Analyst
Account Executive
Digital Innovation Specialist
Data Scientist
According to numerous current and previous employees, Bayer has a multitude of benefits and a welcoming company culture. Among the comments by those who have worked there are the following:
" Working for an older … established company is always a perk. I also like the flexible work hours and having weekends off."
"I feel appreciated and valued and there is ample opportunity for advancement."
An intern reported that they received "meaningful assignments."
Bayer Salaries
According to Glassdoor data, interns at Bayer can expect to earn about $60,000 per year, and the pay scale for permanent employees is quite competitive as well.  Production Managers can expect to earn $75-8o,000 a year, just to start. Associate Brand Managers earn about $110,000 a year, while Financial Analysts are paid around $70,000 per year to start. In digital marketing, a starting salary for a Specialist is around $80,000 per year, and a Communications Manager earns about $100,000 a year. Base salary, variable pay programs, long and short-term incentives, and special recognition programs all comprise Bayer's pay structure.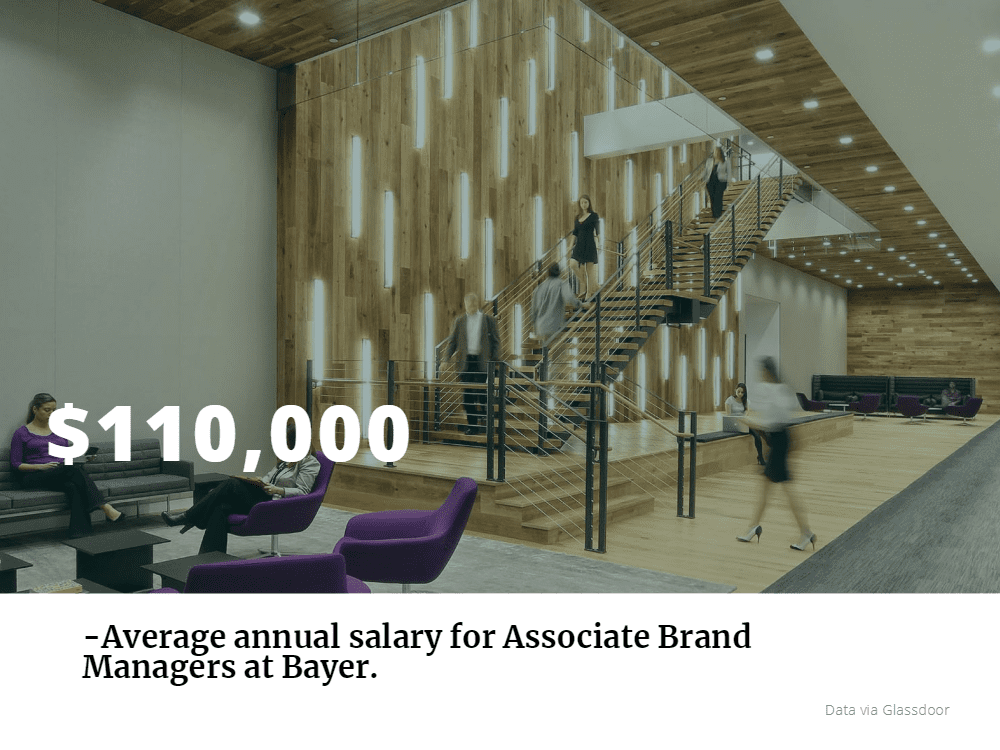 Bayer offers flexible work hours, volunteer opportunities, employee assistance programs, parental leave, and on-site perks such as a medical facility, various dining options, and workout/wellness areas.
Bayer Career Opportunities
"A culture that supports its people through regular feedback, international and diverse teams, continuing education, and global career opportunities."
Bayer's internship program invites MBA candidates from accredited schools to apply for its summer programs. Roles in brand management and marketing are common in internship openings. Perspectives of MBAs are welcomed, and interns are promised to receive a "comprehensive learning experience while [its] brands benefit from fresh thinking against real business issues."
Internships are 11 weeks long, and MBAs join a cohort with whom they receive onboard training and orientation. Interns join teams with whom they will work on a project in order to demonstrate their practical expertise along with their leadership abilities. A major perk of a Bayer Summer Internship is that the company provides lodging in nearby hotels or corporate residences. After the 11 week program, MBAs may receive an offer for a full-time position.
Bayer places high value on MBA talent: "As an MBA, you bring rich experience and knowledge, along with a highly valued degree. In return, we offer a culture that supports its people through regular feedback, international and diverse teams, continuing education, and global career opportunities."
Second year MBAs may be placed in one of the areas catered to their interests and majors. The company offers specialty training in marketing with Bayer Consumer Health, business consulting with Bayer Business Services, and a rotational program in sales, marketing and operations with Bayer Pharmaceuticals.
A variety of recruiting events take place throughout the year in various cities across the country.
The Bayer Interview Process
Bayer follows a traditional interview process, with resume review followed by an in person interview for qualified applicants. According to one recent interviewee, questions ranged from how to handle a conflict with a manager to more functional problems such as meeting an accelerated deadline on a project with minimal staff. Another employee describes their interview as "very comfortable—the management team was relaxed, kind, friendly, and very warm."
University Recruiting by Bayer
The number of MBA programs that offer pharma or biotech specialties is on the rise, as are recruitment efforts by Bayer and its peers for the top talent from the best schools. Rutgers Business School, Newark; SC Johnson College of Business at Cornell; Temple University's Fox School of Business, Vanderbilt University's Owen Graduate School of Management, and Johns Hopkins University's Carey Business School all have strong MBA programs with course work or specialties in pharmaceutical or healthcare management.
About the Author