News Roundup – Florida Rankings Get a Boost, Stanford Worries About the Internet, and More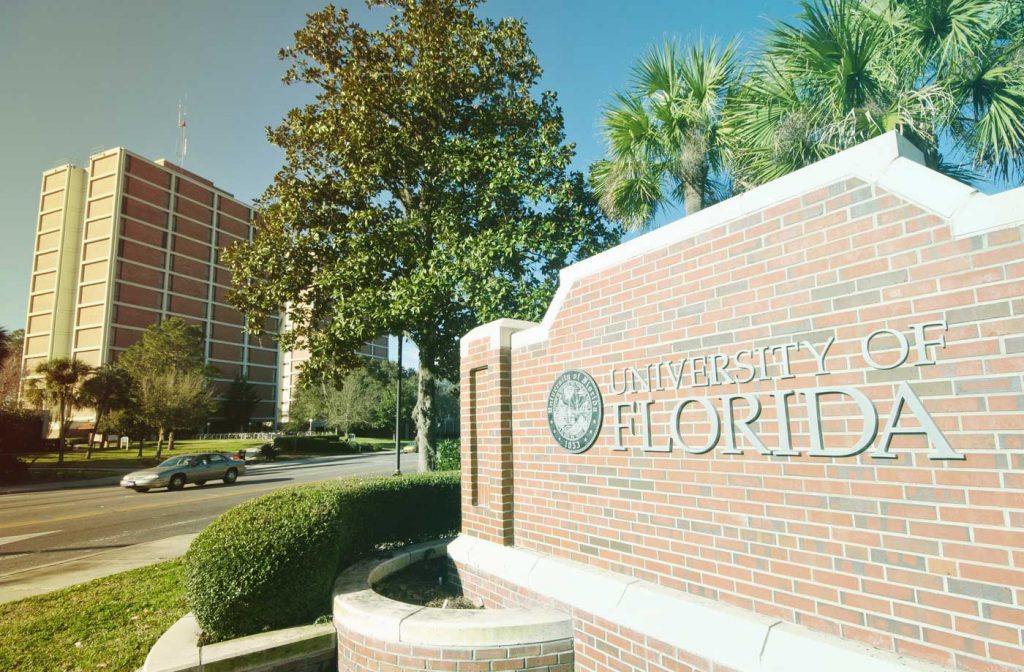 Let's take a look at some of the biggest stories from this week, including Florida rankings getting a nice boost for its graduate programs.
---
Carnegie Mellon's Tepper School of Business hosted the 2019 Annual Meeting of the Commodity and Energy Markets Association (CEMA) last month.
CEMA, founded in 2017, brings researchers and practitioners with an interest in topics like cryptocurrencies, energy storage, renewable energy, and climate change. CEMA and Tepper's Sustainability Initiative work closely address these issues and help develop research into practice and policy. The 2019 event was organized by two prominent faculty at Tepper: Nicola Secomandi, Professor of Operations Management, and Head of the Ph.D. Program; and Duane Seppi, The BNY Mellon Professor of Finance and Head of the MS in Computational Finance Program.
Secomandi says of the event, "It makes sense to do it here …My research focuses on energy and commodities, and other Tepper faculty share similar research interests."
Thirty sessions comprised this year's program, along with two keynote addresses. Professor of Financial Economics Burton Hollifield and Emilio Osambela, former Tepper School faculty member and Senior Economist at the Federal Reserve Board of Governors, presented a headlining research paper regarding the investments choices made by environmentalists.
Bo Yang, a Tepper Ph.D. student, along with Secomandi and Selvaprabu Nadarajah (Ph.D, '14), presented a research paper on methods of optimizing merchant energy production. Tepper alumni Michel Robe (Ph.D. '95) and Sheridan Titman (Ph.D. '81) delivered a presentation on agricultural futures markets.
For more on CEMA and the 2019 meeting, read here.
---
The University of Florida's Hough Graduate School of Business received high rankings for five different graduate programs by the Eduniversal Group.
Hough's MS in Management was ranked first overall among public universities in the U.S., and the MS in Real Estate was voted first overall of its kind for the second year in a row. Also ranked in Eduniversal's top five were the Master of International Business degree and the MS in Entrepreneurship. Hough's full-time MBA came in at fourth among all public university MBAs in the U.S.
Eduniversal reviewed 20,000 postgraduate global master's programs in 50 fields of study, in addition to surveying thousands of students, recruiters, and faculty. Program reputation, salary upon graduation and student satisfaction were the three criteria upon which the rankings are based. For more on Eduniversal and on Hough's rankings, read here.
---
Fake news, cybersecurity, and corporate technology's power structure will be among the topics covered in a new course at Stanford University's Graduate School of Business.
Anat R. Admati, George G.C. Parker Professor of Finance and Economics and faculty director of the Corporations and Society Initiative, and lecturer Jonathan Dotan, a fellow at Stanford's Center for Blockchain Research and at the Stanford Compression Forum and a consulting producer on the HBO series Silicon Valley, have designed a multidisciplinary curriculum that will address the regulation and policy issues facing those who live in a tech driven world.
Dotan says of the course's content:
"The perception of the tech industry has changed dramatically in the past five years … Back then, it could do no wrong. Now it can do no right. Those extremes point to a discussion that we need to have about the role that the internet plays in people's lives."
Professor Admati's approach is more focused on the governance aspects of tech. She says, "I want to understand and help students think through the bigger context of how corporations fit into a system that includes investors, customers, government, news media, and citizens—the whole ecosystem."
The course, entitled 'Is the Internet Broken?' was offered for the first time in spring 2019. For more on the curriculum and its creators, read here.
---
UC Berkeley's first-ever Chief Innovation and Entrepreneurship Officer (CIEO), former Dean Rich Lyons, will work to bring Berkeley Haas' research in these fields to fruition.
Lyons will lead the Office of Innovation and Entrepreneurship in initiating partnerships and acquiring stakeholders to support start up and entrepreneurial efforts on campus. Lyons said of his appointment, "If together we can improve the transformation of Berkeley's prodigious intellectual product, across the whole campus, into greater societal benefit, then we will have achieved a great deal."
For eleven years, Lyons served as dean of Haas. He left the position in 2018 and will return after a sabbatical to teaching finance, along with beginning the transition to his new role. Learn more here.
---
The Cambridge Judge Business School Entrepreneurship Center, along with corporate sponsors such as Johnson & Johnson and Astra Zeneca, will host a competition aiming to address issues of mental health and wellness in aging using artificial intelligence.
The participants will examine ways in which AI can be used to diagnose, predict, and treat patients. After developing these ideas, they will pitch them to potential investors and collaborators. "MedTechBOOST offers individuals and early-stage start-ups unprecedented access to the NHS and a roster of multinational businesses and investor networks, providing a life-changing experience for anyone pursuing a career in healthcare or AI," says James Parton, one of the competition's organizers.
Healthcare professionals, entrepreneurs, researchers, students, and early stage start-ups can apply to take part in MedTechBOOST.com by July 31.
"MedTechBOOST offers individuals and early-stage start-ups unprecedented access to the NHS and a roster of multinational businesses and investor networks, providing a life-changing experience for anyone pursuing a career in healthcare or AI," says Bruno Cotta, Executive Director of Cambridge Judge Business School Entrepreneurship Center.
Learn more about MedTechBOOST and its participants here.
About the Author