Top MBA Recruiters: T. Rowe Price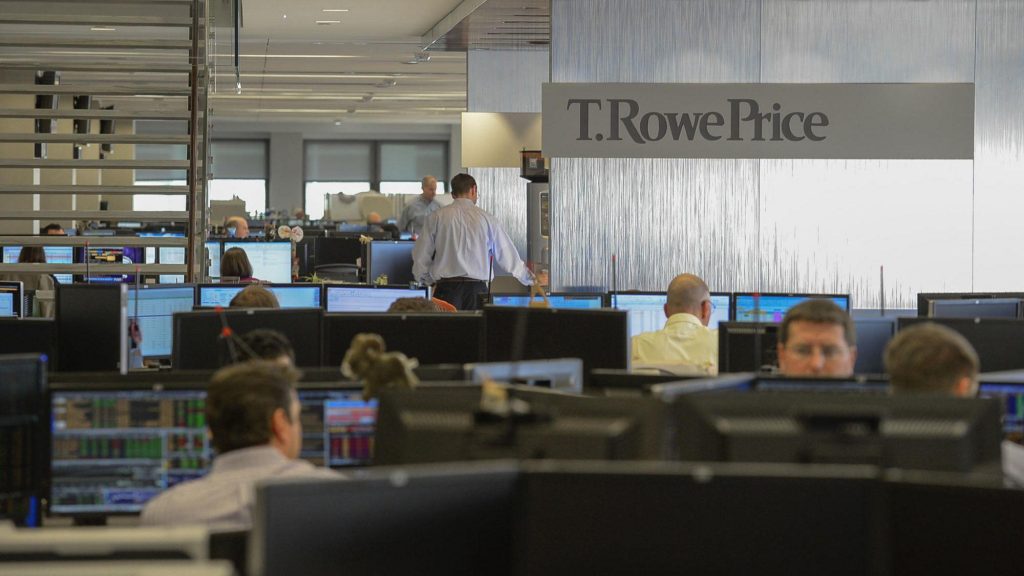 T. Rowe Price Group, founded in 1937 by Thomas Rowe Price Jr., is a leading global asset management firm offering services to individual clients as well as institutions and financial intermediaries.
Headquartered in Baltimore with offices in 47 countries, recent MBA graduates with an eye toward investment would do well to consider a career at T. Rowe Price.
Why MBAs Love T. Rowe Price Group
T. Rowe Price's commitment to responsible corporate stewardship and social engagement with their immediate communities has earned them respect from a lot of its peer companies. Its been recognized by Fortune World as one of the world's Most Admired Companies in Securities and Asset Management, and one of Forbes America's 50 Most Trustworthy Financial Companies.
Salaries for MBA grads can greatly vary at the firm. According to PayScale data, senior business analysts earn an average annual salary of $88,524, with max compensation as high as $120,000. Financial consultants—a position more readily available for entry-level employees—earn an average annual salary of $62,792. Overall, SimplyHired data indicates that MBA grads can expect to make around $67,471 per year, with the top 25 percent of earners making over $100,000.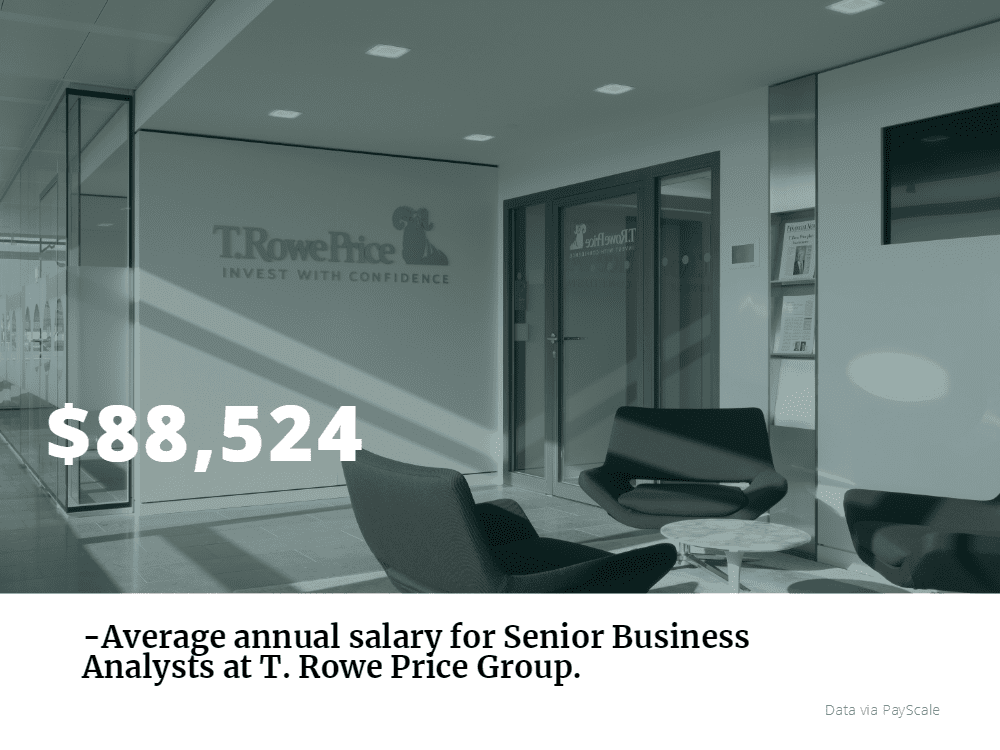 Additionally, T. Rowe Price offers both short-term and long-term benefits for its employees. In the short-term, it offers valuable tuition assistance to employees completing a degree program. In the long-term, it offers retirement plans, investment plans that includes matching contributions, and life insurance plans. It stresses the importance of a healthy work/life balance, reinforced by benefits like extensive health care coverage, family support for working parents, various wellness initiatives, and passes for local recreational attractions. T. Rowe Price also offers PTO and matching donation programs through their Workplace Giving Program, boasting more than 40,000 hours volunteered by associates in 2018 and $11 million dollars donated by associates in 2017 through the program.
Life at T. Rowe Price
T. Rowe Price has earned a reputation for their ability to facilitate workplace morale. In 2017, Forbes named it one of the best mid-sized firms in the U.S. for its ability to keep employees feeling satisfied and well-compensated. Pensions & Investments named it one of the "Top 50 Best Places to Work in Money Management"—a distinction it was also awarded in 2015.
An important component of these achievements is T. Rowe Price's work with respect to office diversity. In 2016, the Anita Borg Institute named it one of the Top Companies for Women Technologists, boasting 44 percent women in its total global workforce. In 2019, it was named one of the "Best Places to Work for LGBTQ Equality" by the Human Rights Campaign. T. Rowe Price also seeks to improve their diversity through initiatives like WAVE, which facilitates the development of talented women; PRIDE, which focuses on the LGBTQ+ community; and MOSAIC, focused on building ethnic diversity.
Landing a T. Rowe Price Career
Associate positions at T. Rowe Price require the following from a prospective employee:
Strong analytical skills
The ability to communicate and work with employees from different departments
Strong relationship management and collaborative proclivities
A college degree
Additionally, T. Rowe Price has a few important preferred qualifications. Of course, high on the list is either the completion of an MBA program—or progress toward the MBA degree.
As mentioned above, the company sometimes offers tuition assistance for employees who are in the process of completing a graduate program. Another attribute that will help you stand out is experience the field, especially in the given area that the position for which you are applying.
Current T. Rowe Price Career Openings
For applicants with at least eight years working experience in financial services, corporate strategy, and/or management consulting, this might be a promising job opportunity. A CFA or MBA will also give you a leg up on the competition. This job focuses on big picture investment strategies and presents these ideas to employees and stakeholders.
For applicants with financial analysis chops, this position might be ideal. In this position, one would assist a team of portfolio specialists to create strategies for investment. This is also ideal for those in the process of completing their MBA or CFA.
About the Author