MBA Job Profile: Technical Program Manager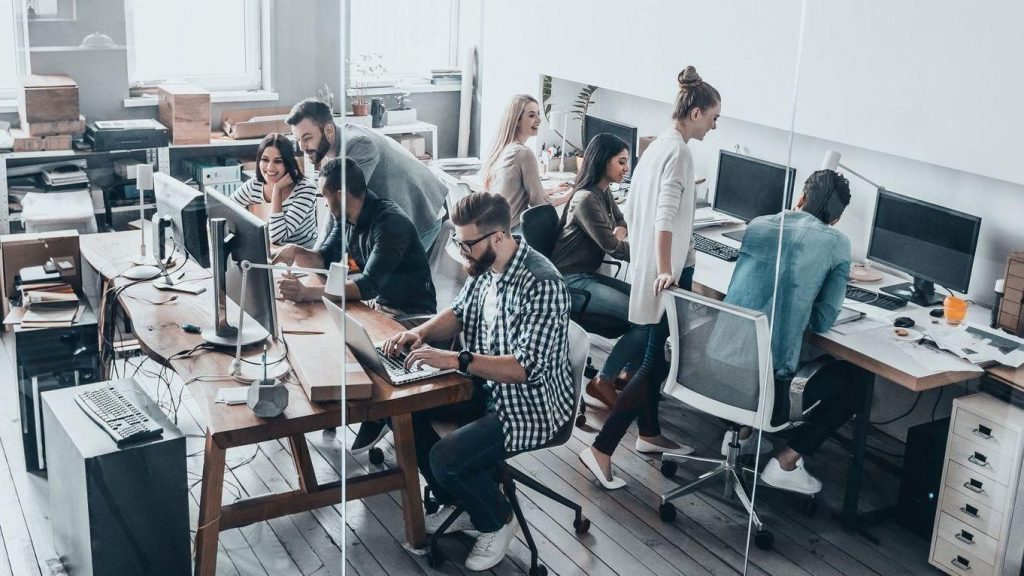 Most successful businesses involve many moving parts. To coordinate personnel and logistics in a rapidly evolving technological landscape requires large teams of individuals and a solid technical background. This is precisely where technical program managers come in handy: they steward all aspects of a program from initiation to implementation.

What is a Technical Program Manager?
Technical program managers handle company technical needs, leading teams in product development and software implementation. They ensure that deadlines are met, and any technical issues are swiftly resolved. This requires the marriage of two traditionally unrelated skill sets—personnel management and technical proficiency.
Since every business has unique technical needs, the specific skills required may vary from company to company. However, there are certain elements that hold true regardless of a company's specific focus. The most important attributes of an aspiring technical program manager are an acute intuition for leadership, the ability to adapt, and a keen sense of the inherent logistical needs that arise from the combination of these two areas.
Technical program managers aren't just required to oversee projects; they must also be diligent in tracking issues within the programs they manage and successfully troubleshooting them. They are also required to utilize their expertise to assess the large-scale technical needs of a company and initiate programs accordingly. This requires the identification of all action items necessary for a program's success as well as schedule and budget development.
Technical Program Manager Salary Expectations
According to Payscale, the median income for technical program managers is $121,627, while Glassdoor cites the average salary at $125,219. Generally speaking, experience affects pay. Technical program managers with less than one year experience earn around $90,000. Those who have been working for over 20 years earn approximately $132,000.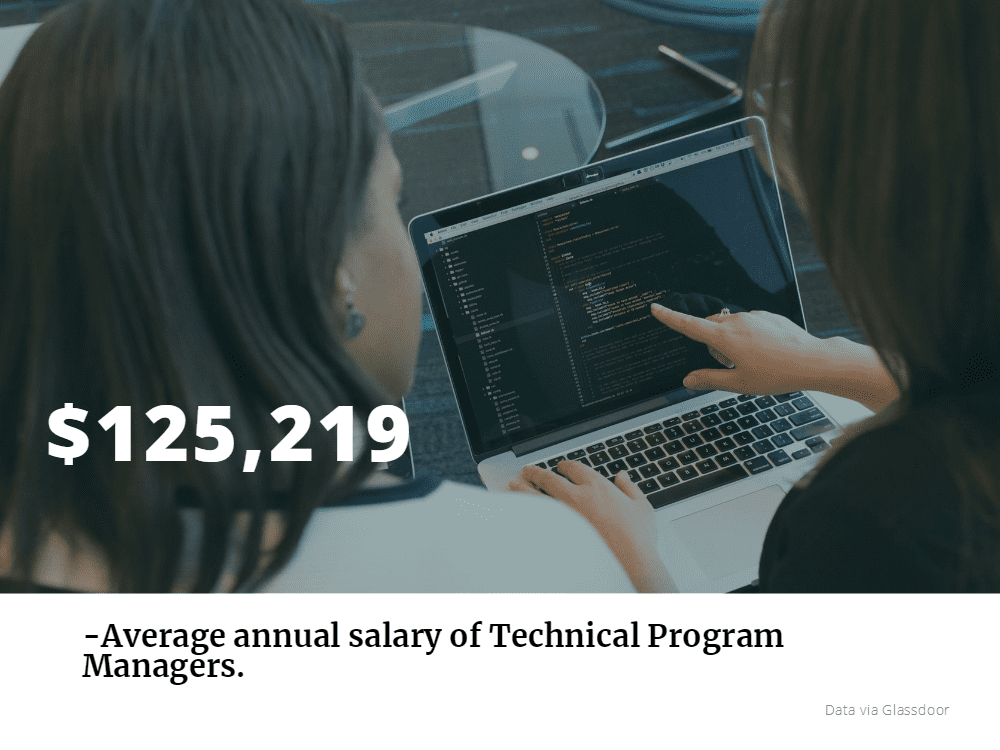 Infosec, an institution that offers educational resources focused on cybersecurity, offers different statistics that are less optimistic. It quotes the national average salary for technical program managers as $89,000 a year. Less experience managed often make $71,000. Senior-level managers typically see around $99,000 per year. Those in urban areas are likely to receive a higher salary than those in less densely populated areas.
However, Infosec is quite optimistic about the future for aspiring technical program managers. It estimates that number of positions will grow by roughly 15-20 percent over the next eight years.
Getting Started
Becoming a technical program manager means having at least a bachelor's degree in fields like management, business administration, or computer science. Some businesses might hire someone who does not have a bachelor's degree if they do have prior experience working in a related field. Naturally, if you have both experience and a relevant bachelor's degree, or an advanced degree, you will stand out to potential employers.
Typically, this means earning an education in an engineering school, rather than a business school. However, business schools offering dual degrees can help provide a path for future technical program managers.
For instance, Harvard Business School offers a MS/MBA option. Earning an MS/MBA from the world's most well-known academic institution means having world-class career preparation, leading to a similarly world-class career. Harvard MBA graduates, in general, can expect an average annual salary of around $140,000—and that's before one takes signing bonuses and other benefits into account.
About the Author