The Newest NYC Business School Careers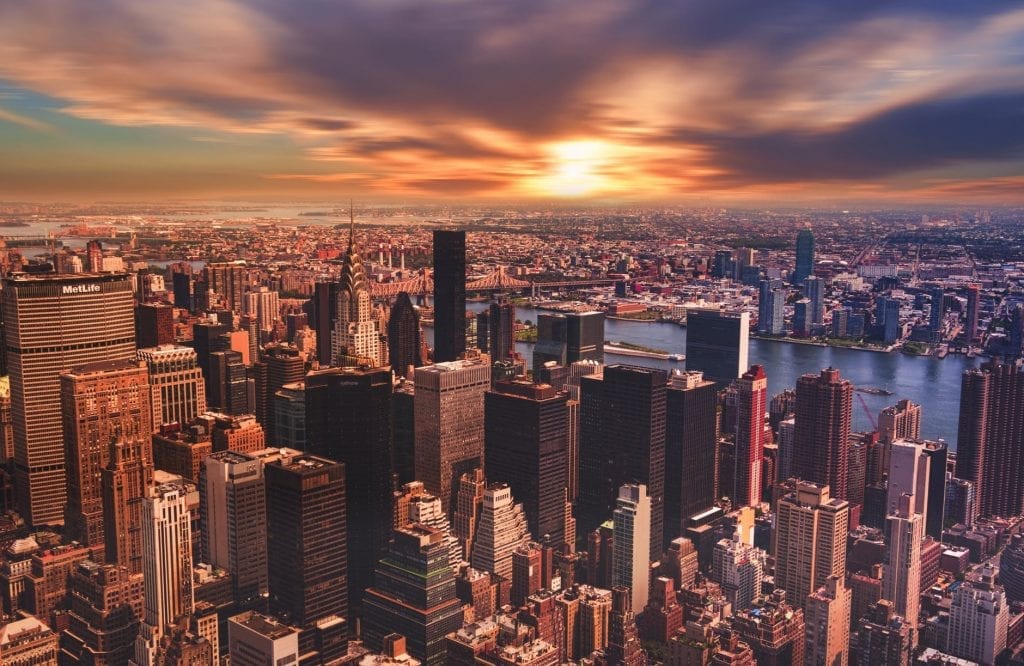 New York City is one of the world's major financial hubs, and the many companies that keep offices in it are always looking for new talented MBAs. All of the jobs in this week's listing have been posted within the past seven days and are located in Manhattan. Get ahead of everyone and apply now if you see something that you like.
Strategy and Operations Manager, Platforms — Google
What began as an experiment by two Stanford Ph.D.s in a Menlo Park, California garage, Google has for better or worse embedded itself in virtually every aspect of the online experience.
Google currently seeks a person to serve as a Manager in its Business Strategy & Operations organization. The person hired will be working with Google's Marketing Platforms businesses. They will work as a direct business partner to the leadership team, help to define front-end strategy, go-to-market approaches, and organizational designs and operating models, among other areas.
This job prefers candidates have experience in a project leadership capacity in management consulting and/or sales strategy and operations. Google also prefers candidates have MBA degrees.
Key responsibilities include:
Developing recommendations and leading executing against initiatives quickly and accurately
Influencing decision-making with executive audiences
Managing strategic and operational projects
Visit the Google website to learn about other positions available with the company.
Manager, Strategy & Analytics — National Football League
The National Football League is far and away the most popular professional sport in the United States, with millions of fans trickling into the stadiums of the league's 32 teams to cheer players on before they get banned for expressing their political views.
As the NFL currently celebrates its centennial anniversary, the league shows no signs of slowing down. The NFL is hiring a Manager who will support key initiatives across the NFL Strategy Group. The person hired will help to drive effective decision-making across the organization.
Candidates will need to have a strong understanding of the sports-media-entertainment landscape and an ability to generate financial statements and engage in data analysis. Candidates should have at least four years of relevant experience, and an MBA is preferred.
Key responsibilities include:
Supporting the development of league-wide and department-specific business plans
Developing strategy and executing rigorous analysis on major league analysis
Supporting efforts to conduct key league and fan analyses
Visit the NFL website to learn about more opportunities.
VP, Real Estate Risk Officer — Citigroup
Citigroup is considered one of the Big Four banks in the United States. Although it required a bailout after Great Recession, the company has recovered, holding $1.917 trillion in assets as of 2018.
Citigroup is hiring a Real Estate Risk Officer. The person hired for this position will stay abreast of developments in the real estate market and use his or her knowledge of the real estate market to contribute to the company's directional strategy. He or she will provide advice and counsel related to Citigroup's technology and operations. Candidates for this position will have at least six years of relevant experience, and an MBA is preferred.
Key responsibilities include:
Analyzing and identifying risks on new transactions
Preparing risk reviews
Monitoring and reviewing exposure related to a CRE loan portfolio
Visit the Citigroup website to learn about more positions.
Financial Institutions Group Banks Coverage – Vice President — JP Morgan Chase
JP Morgan Chase is the largest bank in the United States and the sixth-largest bank in the world. The company services clients in various industries and provides many services from fiduciary services to credit cards.
JP Morgan Chase is hiring a Vice President to work for the company's Global Financial Institutions Group. The person hired will focus on the firm's banks clients. He or she will be the primary project leader and oversee a staff of associates and analysts. Using JP Morgan's resources, this person will take the lead on the execution and marketing of M&A and financing mandates. MBA candidates who apply for this position should have at least two years of prior relevant experience.
Key responsibilities include:
Participating in day-to-day client servicing
Building long-term external relationships and managing accounts
Serving as an understudy to an executive director or managing director on certain accounts
Visit the JP Morgan Chase website to learn about other positions available with the company.
About the Author