Top MBA Recruiters: SAP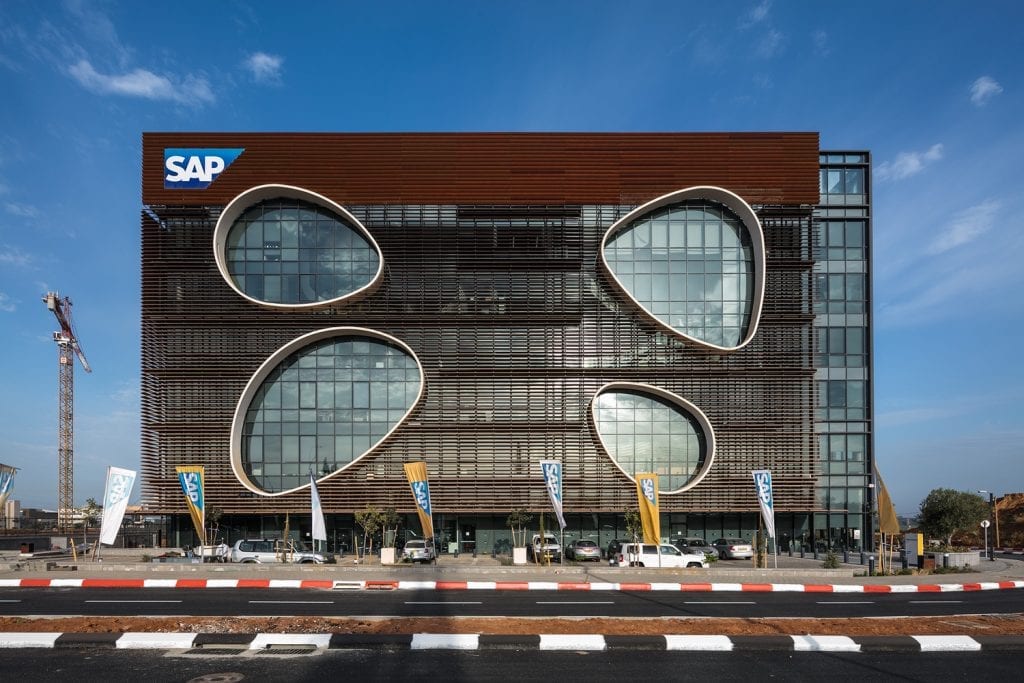 SAP, which stands for Systems, Applications, and Products in Data Processing, was founded in Weinheim, Germany in 1972 by five former IBM employees. Since then, SAP has grown to become one of the world's leaders in enterprise application software with over 98,000 full-time employees and offices in 130 countries.
Why MBAs Love SAP
According to Glassdoor, the average salary for a Finance Manager at SAP is $109,877, while a Cross Functional Senior Specialist in Finance earns $159,572 per year. This rise in salary that comes with a senior position adds ample incentive for career development. The increase in salary is mirrored in sales and business development.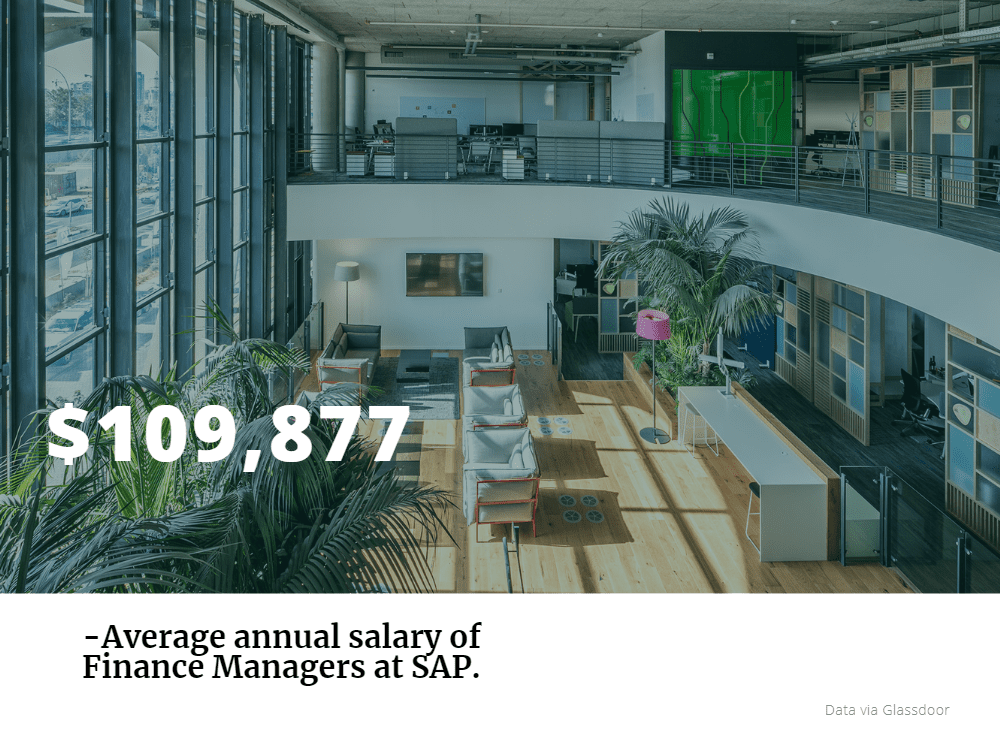 SAP has won several awards recognizing the high quality of its work environment, including being recognized in 2019 as a "Global Top Employer" by Top Employer and on Glassdoor's list of Employees' Choice Best Places to Work in the U.S., U.K., France, Canada, and Germany for the second year in a row.
SAP is adamant that it values employees who take initiative, striving to give employees the space they need to accomplish goals on their own terms. This creates an environment that allows employees to pursue their career ambitions in whichever direction they desire. SAP also offer several positions that allow employees to work remotely, leading FlexJobs to name them one of the "Top Companies with Remote Jobs" in 2019.
Life at SAP
Employee satisfaction is quite high at SAP. Reviews on Glassdoor report 91 percent of employees would recommend a friend to work there, and 96 percent approve of the CEO. Reviews regularly commend SAP for their encouragement of a healthy work-life balance and their success at facilitating a positive work environment.
SAP offers several benefits for their employees, including medical and dental insurance, a 401(k) saving plan, and life insurance. Additionally, they offer enhanced benefits for transgender employees and an Employee Assistance Program which provides additional help to employees and their dependents through extenuating personal issues.
SAP is committed to gender equality and offers several programs designed to help women excel. These include the employee-driven Global Business Women's Network, Women's Professional Growth webinars, and the Leadership Excellence Acceleration Program (LEAP), which is an award-winning development program that prepares women for leadership positions.
Landing Your SAP Career
SAP is fairly open-ended in its outline of an ideal candidate, but what it does articulate is in alignment with the general philosophy of allowing employees to navigate their career according to their strengths. The company states:
"We want people who think big and dream big. We want people with integrity. People who are dynamic and adaptable. We want people who are collaborative, creative, and fun. And most of all, we want people who are passionate about helping businesses–and the world–run better and improve people's lives."
Given this, an employee can assume that demonstrating initiative and forward-thinking will be invaluable in the interview process.
Current SAP Career Openings
This position involves business strategy, executive coordination, and sales to both attract potential clients and build lasting relationships with existing ones. The job requirements are as follows:
Work Experience
Minimum of 10 years of professional sales experience
Minimum of five years of cloud, managed services and/or consulting experience.  Cloud experience is a must.
Minimum of three years of selling solutions supporting enterprise applications deployed in the cloud.
Required Education/Location
BS in Business or Business-Related Major; BS Information Systems
MBA a Plus – Specialization in MIS; Business; Finance
Location: Midwest or Northeast
This position is dedicated to supporting a team of 30 Sales Executives, helping them strategize large projects, and navigate potential leads and opportunities. The requirements are as follows:
Professional experience in an office environment of 6 months plus ideally
An eagerness to work to targets and in sales environment – being able to demonstrate this in your cover letter is essential
Impeccable active listening skills and strong business curiosity
Understanding of business challenges facing a defined industry and line of business
Bachelor's degree in Business Administration, Engineering or Computer Science required from an accredited university (MBA or advanced degree in a related discipline preferred)
Fluency in English, any other language is a plus
About the Author