The Top 5 MBA Programs in Spain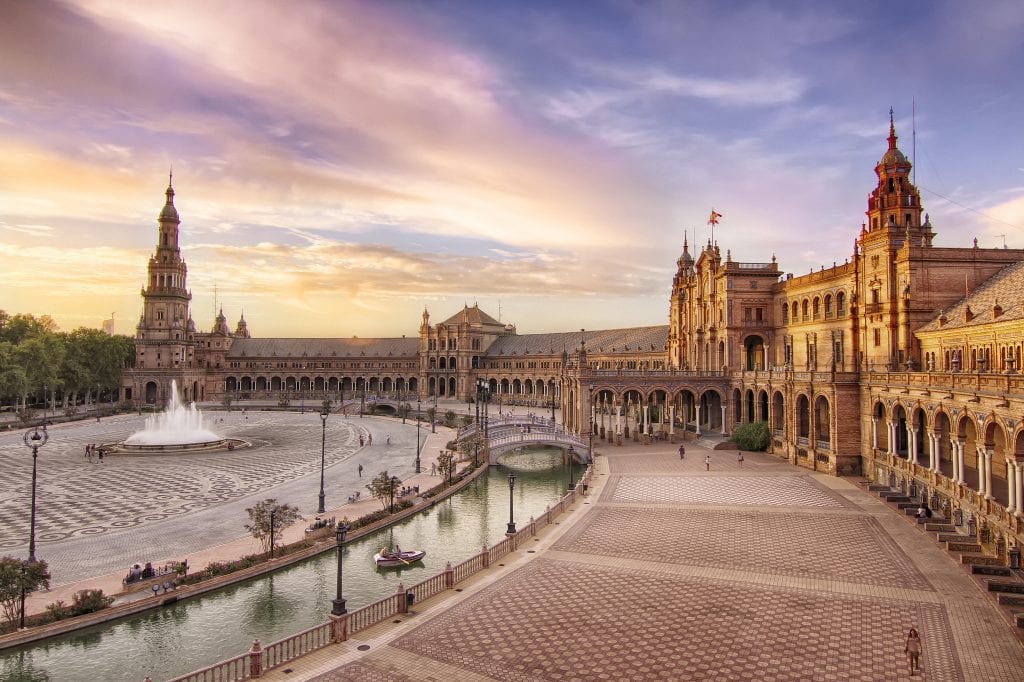 When it comes to the top business schools in Europe, Spain is home to many of the best. In fact, two of the top MBA programs in the world are located in Spain: IESE Business School and ESADE Business School. So, we thought we'd take a moment to break down the top Spain MBA programs for full-time applicants and why they stand out.

Ranked the best business school in Spain and one of the best in Europe by the Financial Times, The Economist, and Bloomberg (12th, 14th, and 28th, respectively), IESE Business School in Barcelona, Spain is top-notch. The full-time MBA program is 15 or 19 months in length and is known for having a highly international student body (85 percent international students). Students gain first-hand experience across different continents, functions, and industries, for a truly well rounded and holistic experience.
Some things that make the IESE Business School MBA standout, include:
Students can master business Spanish or take a Bilingual MBA to open up new career opportunities.
IESE has campuses and alliances across Europe, the Americas, Africa, and Asia. As a student, you'll truly develop a global mindset.
Entrepreneurship is at the core of the MBA program with a curriculum and a Summer Entrepreneurship Experience that will help students gain valuable knowledge and insight.

ESADE Business School ranks similarly to IESE in most publications: 21st in the Financial Times, 16th in The Economist, and 44th in Bloomberg. Located in Barcelona, the full-time MBA program is known for its emphasis on corporate social responsibility and entrepreneurship. Students can graduate in 12, 15, or 18 months and join a global alumni network more than 60,000 strong. You'll gain first-hand work experience in a program known for its diversity as well as its innovative, disruptive, and digitally enriched curriculum.
There are many elements that help the ESADE Business School standout. A few examples are:
It's a highly personalized MBA program that can be tailor-made to fit your learning goal and professional objectives. Through specialized business labs and extensive electives, you can pursue your specific interests in depth.
95 percent of the MBA cohort is made up of international students from more than 50 countries. In addition, within the MBA program, you'll have multiple global experience opportunities via study tours, exchange programs, and treks.
ESADE takes the student-first approach to teaching by interweaving "debate, case study discussion, simulations, gameplay, teamwork, role-play, and tutorials."

Located in Madrid, IE Business School is another highly ranked program in Spain— ranking 31st by the Financial Times and 63rd by The Economist. The school's full-time MBA program is an International MBA that is highly customizable for a personalized learning experience. Students can tailor 45 percent of their one-year program to their individual career aspirations through ten concentration areas, more than 120 electives, and customizable labs. One thing to note is that IE Business School grads tend to earn more than their counterparts at IESE and ESADE, with a salary three years after graduation of $153,547.
As for what makes the IE Business School MBA program unique:
The class profile includes students from over 75 different nationalities—the most diverse of the top three programs.
Students can tailor their MBA program during core classes with five special labs: Business Impact Lab, Start-up Lab, Tech Lab, Social Impact Lab, and International MBA in Practice.
Students can participate in long exchange programs after their internship or to earn a dual-degree. You can choose between Yale, MIT Sloan, Brown, and Tufts.

Also in Barcelona is the EADA Business School. It offers a highly accredited MBA program (AACSB, AMBA, and EQUIS accredited) with three concentration options in global innovation management, structure finance and private equity, or customer experience. The International MBA program takes a personalized approach to learning. Students learn via one-on-one meetings, executive coaching, small classes, active participation, and personal follow-up.
Here are a few things that make the EADA Business School a good choice:
The program includes a week aboard experience in Singapore, Hong Kong, or Kazakhstan.
EADA takes a "learning by doing" approach to the curriculum, teaching students via case studies, business simulations, group discussions, and analysis.
Residential Training Centers provide students with hands-on training and experience in leadership.

The one-year, full-time International MBA program at the Universidad Carlos II de Madrid may be young, but it's a solid choice. Since launching in 1997, the program has already been accredited by AMBA. It's a highly international program with an average of 20 different nationalities in the class and a third of all professors having an international background. MBAs will enjoy a small program with a supportive learning environment that's delivered in English and Spanish.
As for what makes the program stand out:
All students participate in extra-curricular Spanish language training so that everyone graduates with a working knowledge of Spanish.
MBA students will participate in two specific modules to enhance their career prospects: Leadership and Career & Personal Development.
Teamwork is a critical element of the program. Students will regularly participate in class discussions, case studies, and more.
About the Author