What an ADP Job Can Mean for MBA Candidates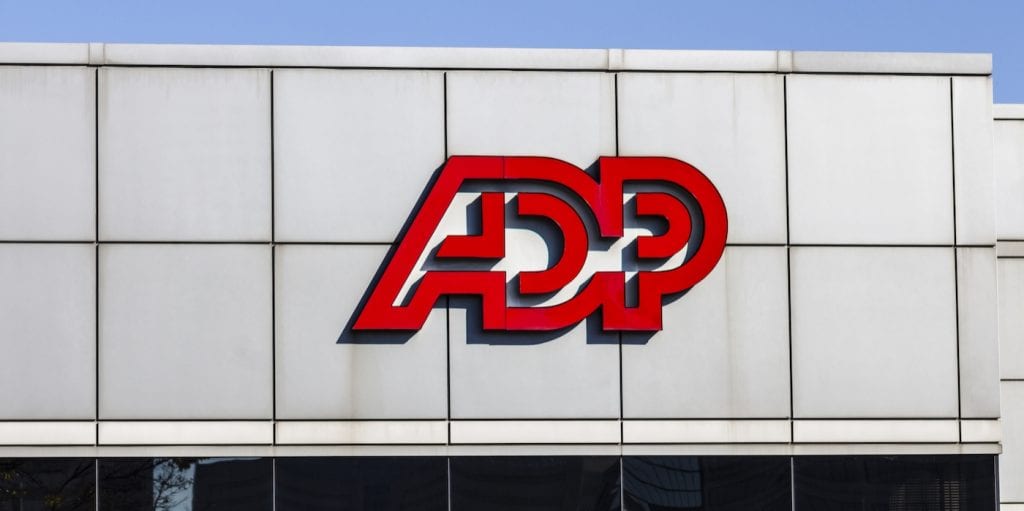 Most people may be familiar with New Jersey-based software company ADP when it's pay day. The company offers human management software—and it's where many turn to access their digital paystubs and salary info. But remember: There are people behind the machine, and an ADP job offers incredible career opportunities for MBA students and grads alike.
The company—whose letters stand for Automatic Data Processing (or Always Designing for People (depending whom you ask)—has some 58,000 associates worldwide, and that number is only growing with open positions around the globe. Business school grads are sure to have the necessary chops to improve the company's workforce, but they'll need some key info to be sure that it's the right place for them.
ADP Career Outlook
This is a pretty big-deal company even if it's not a household name. It's been featured on the Forbes 500, which ranks companies based on their sales, profits, assets, and employees. In fact, ADP boasts an annual revenue of more than $13 million. Since first joining the Forbes 500 in 1996, the company's ranking has only gone up.
To make things better, Forbes lists it 21st overall for its "Best Employers for Diversity 2018" list, so MBA students and graduates of color can rejoice in knowing this is a place that'll appreciate their unique experiences and perspectives. The fact that its employees come from around the world is certainly a plus, too. Its office has locations in more than 25 countries, including the U.S., Brazil, Hungary, Singapore, and India. 
Featured job openings at ADP include:
Sales executive
Project manager
Client support consultant
Account executive
Business consultant
Associate district manager
ADP Job Salary and Benefits
Let's be honest: Much of a company's appeal comes down to what it offers. The average salary at ADP is $80,000, according to PayScale. That's not too shabby. And employees at the company seem fairly happy. That's true, according to the country's own testimonials but also from what employees have recorded on Glassdoor. 
The reviews are largely positive, and most workers would even recommend the job to a friend. Why? Weekends are off. People actually go home when they're supposed to. Many people rave about the company culture. I guess offering holidays, personal days, and paid vacations will create a damn good culture. 
But that's only a snippet of the benefits ADP offers. The company also is sure to give its employees the basics: life insurance, medical insurance, a matched 401K, and commuter savings. ADP doesn't stop there, though. Tuition reimbursement, paid volunteer time off, access to the ADP Federal Credit Union, and mentoring also come with a job at ADP. 
"This is the kind of environment that embraces new associates and that really is looking for external perspective, looking for a diversity of opinions, and you can come to this organization and really make an impact," said Susan Quatrella, ADP's vice president of compensation, in a statement.
Landing The ADP Job
Someone can score a role at ADP in the field of marketing, sales, or human resources. Still, a diverse skill set never hurts, especially when entering the tech world. The company is globally minded, so those interested in working should be sure they have the proper know-how to appeal to that. Perhaps consider focusing your MBA in global management or choosing a program with an international MBA. Interning at another company with a global workforce could sure help, too. 
The possibilities are really endless here. If you want to take a more tech focus with your MBA, ADP's got something in development for you. If numbers are more your jam, a role in finance is sure to be waiting. Just be sure to hone your craft and sell whatever your focus area may be so that you can show ADP—or any company, for that matter—just why they need you on their team.

About the Author