Top 5 MBA Programs: China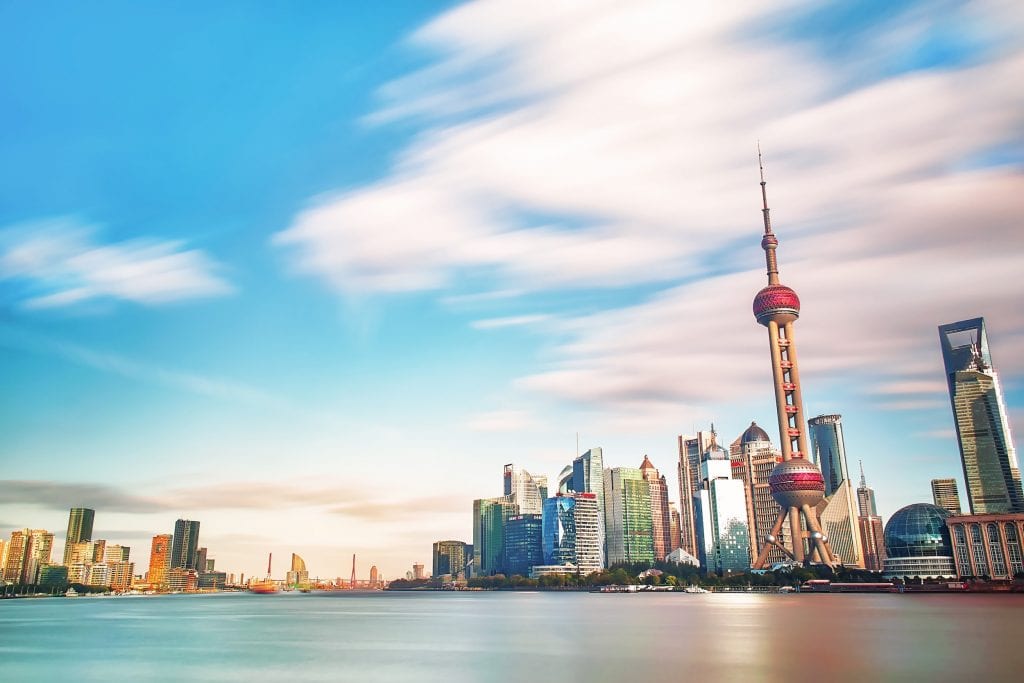 Over the past several years, MBA programs throughout Asia have been on the rise. They've proved over and over again that they deserve recognition as competitive business schools. And there's no doubt that many institutions are working their way up the ladder. This is definitely the case for business education in China.
China is a massive country, home to more than 1.386 billion people; by far the most populous country in the world. That also means that China is home to some of the most populous cities in the world, including Shanghai (3rd largest), Beijing (8th), Chongqing (13th), and Tianjin (19th). And what those large cities have in common is the ability to attract great business schools, high-quality students, and impressive career opportunities.
In particular, there's been increasing interest in business education in China for international students looking for something different.

CEIBS is one of the top business schools in the world. For two consecutive years, the Financial Times has ranked its global MBA program fifth in the world. It's a well-known program for giving its students a global edge. The 18-month, full-time MBA program is taught in English and designed to prepare students to be global thought leaders. Students learn from top Chinese business executives, gaining a broad perspective on China-based business and beyond.
The MBA program consists of 33 credits of core coursework and 31 credits of electives. This provides amazing flexibility for students to tailor their education to the topics they are most interested in. There are four overall concentrations in finance, marketing, digital business, and entrepreneurship, or students can choose to focus on general business management. Students are also required to gain international experience through the school's international exchange programme.

The HKU MBA program ranks 13th in the world, according to Forbes; first in Asia, according to The Economist; and 41st in the world, according to the Financial Times. The intensive one-year, full-time MBA is highly unique. Students spend just nine months in Hong Kong, then depending on the track they choose, complete the final four months of their program in London, New York, or Hong Kong/Shanghai. It's during the international component that students complete their elective subjects in the area of their choice.
Students that choose the HKU MBA will gain a first-class education and real-world experience focused on international business. The program is uniquely designed to help students take advantage of opportunities in Asia's economy and overseas. The China Immersion Programme is particularly attractive to potential students. It takes academic theory and puts it into practice via company visits, executive talks, and cultural immersion trips to Mainland China. Students graduate with a myriad of business opportunities in China and beyond.

The CUHK MBA program is ranked 50th globally by the Financial Times. It's especially well-known for being a top MBA program for finance. After graduation, 93 percent of students find a job in Asia, but overall, the school has more than 6,600 MBA alumni spread across 40 countries. That's partly thanks to the school's powerful worldwide exchange program with more than 50 universities across the globe.
The full-time MBA program is designed around two new concentrations: Finance & Technology and Entrepreneurship & Innovation. It's a 12 to 16-month program designed to provide students with international exposure and learning opportunities throughout Asia and beyond. As the longest established MBA program in Asia, CUHK stands apart as being a leader in the digital age. Many courses focus on such topics as Fintech 101, Business Modelling, AI & Machine Learning, and Data Visualization.

The HKUST MBA program has ranked as one of the top 20 MBA programs in the world for 13 consecutive years, according to the Financial Times. The school is known for being a leader in high-quality research, career placement (91 percent three-years post-graduation), and international experience. With both a 12-month and 16-month option, it's a highly flexible MBA program with more than 90 percent of students representing 20 nationalities.
The full-time MBA is broken down into seven required core courses followed by a selection of over 70 potential electives. Electives can be personalized to one of six specializations, including consulting and strategic management, business technology and analytics, finance, general management, marketing, and entrepreneurship. There's also a unique opportunity to study Mandarin for those students interested in a career in the Mainland or with a China-related enterprise. Students can also participate in an exchange program with one of 60 partner schools located in nearly 20 countries.

The Fudan MBA program is ranked 33rd in the world, according to the Financial Times. It's well-known for its high salary percentage increased (203 percent) as well as its career placement (94 percent employed at three months). The program is highly valued, earning a prize by the Chinese Ministry of Education for "Outstanding Achievements in Education."
The full-time MBA is two years in length and designed to expose students to a wide range of educational opportunities. The school offers two innovative modules with Harvard Business School and Wharton as well as additional exchange programs with more than ten world-class international business schools. The program is mainly taught in Chinese with curriculum designed to prepare students for a career in China's rapidly growing economy.
About the Author