Top MBA Recruiters: Bank of New York Mellon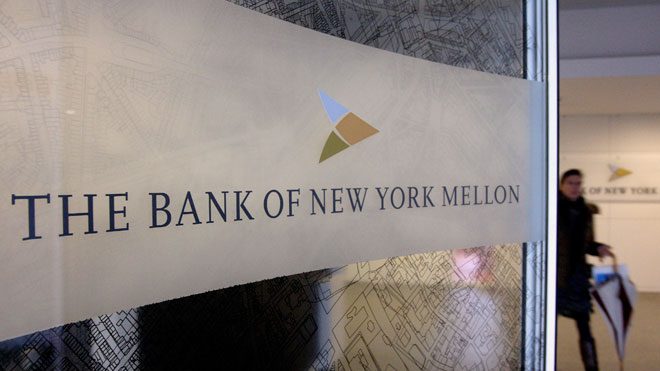 If you're interested in the world of investment, look no further than the Bank of New York Mellon (BNY). Founded in 1784, BNY Mellon is based in New York City, one of the financial capitals of the world. 
It's a great place to build a career, and with nearly $2 trillion in assets, BNY Mellon has plenty to offer MBA graduates and students. Find out about the work culture, benefits, and all that this company has to offer to find out if it's the right fit for you.
About Bank of New York Mellon
This investment company might be based in New York, but it's global. So for those of you with dreams of living in India or Israel, you're in luck. BNY Mellon has locations around the world for both customers and employees. Approximately 51,300 people work for the company, and they don't all specialize in financial management. 
All types of MBA students and graduate may find a role in this global banking institution. The U.S.-China trade war hasn't been helping the company's profits too much, but with more than 200 years of experience under its belt, BNY Mellon is sure to bounce bank.
Working at Bank of New York Mellon
This definitely isn't a place for the faint of heart. Working at this company requires serious work and commitment. One of the employees profiled on BNY Mellon's company page is sure to note that you're among the best of the best, and everyone is out here doing the most. 
"The most rewarding part of my job is that every day presents a new challenge and I never feel that my work is repetitive. It is exciting to come into work every day not knowing what to expect, and I can feel confident that my team values my contribution." – Cody, associate in BNY Mellon's Emerging Leaders Program
The company also appears to take career mobility and well-being seriously. So, all that hard work should eventually earn you a promotion and a raise. And it shouldn't come at the cost of your health. BNY Mellon even won an award in 2017 for its healthy lifestyle! 
People of color should feel welcome, too, as the company prides itself on its efforts toward improving diversity and inclusion. Though only 34 percent of its U.S. workforce are people of color, 42 percent of new hires based in the U.S. are people of color. That shows some progress, which is impressive for such a giant corporation. 
Current job openings include:
Specialist, ALM Liquidity – Vice President
Sr. Wealth Strategist
Lead Analyst, Client Service
Specialist, Treasury and ALM
Spec, Tech Risk Mgmt
BNY Mellon Salary and Benefits
Now, time for the real talk. How's the money look? Well, the average salary is $71,000, according to Payscale. However, reach the vice president level or go into information technologies, and your salary is likely to double closer to $140,537. 
BNY Mellon offers parental and family leave, as well as flexible work arrangements. And, of course, there are the basics: health insurance, retirement planning, and paid time off. 
Applying to Join Bank of New York Mellon
Take the BNY Mellon Career Quiz
See what job openings are available within your results
Apply!
Read up on tips for interviewing with the company.
About the Author