5 Questions with MBA Admissions: #1 Ranked Kelley Direct Online.

In our latest installment of the MetroMBA "5 Questions" series, we speak with Sarah Wanger, Director of Admissions and Enrollment Management at Kelley Direct Online, the top-ranked online MBA program according to U.S. News & World Report. Wanger discusses Kelley's innovation in the online space, their family-oriented view of alumni and job placement. Wanger also discusses 'insider tips' for applicants.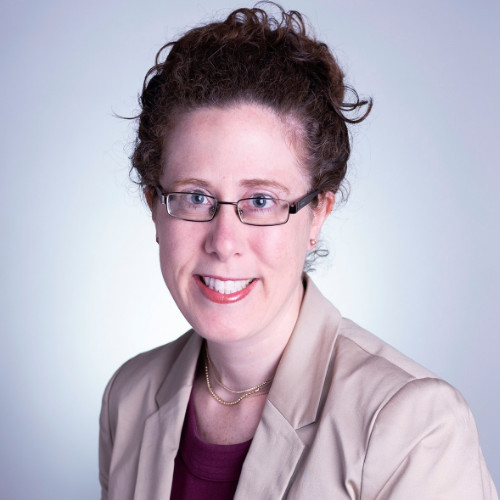 How does this program differ from other offerings at your school and other programs in the GME space?
At Kelley Direct, we're leading innovation in the online MBA space. Having recently updated our entire 54-credit online MBA curriculum, we continue to offer a flexible online learning model, now with enhanced specialization opportunities unique to the Kelley School of Business. Our highly customizable curriculum is comprised of 50% elective coursework and offers seven majors or dual degree options in areas such as finance, business analytics, and entrepreneurship and innovation. Our online MBA offers a variety of supplemental experiences in parallel to our academic curriculum, such as leadership and networking opportunities within our highly active Student Leadership Association. The global and domestic immersion courses provide exceptional live case competitions on location, providing hands-on, real-life business cases to solve across the United States as well as in a variety of countries abroad.
The reputation of the Kelley School of Business and our world-renowned faculty add significant value to our graduates' career outcomes and ensure the highest quality learning takes place both on- and offline. Even while participating from across the globe, students feel connected to one another and supported by faculty during weekly online classes and extracurricular group sessions. This virtual face-to-face interaction adds significant value to the student experience by increasing opportunities for networking and one-on-one peer and faculty support. Networking is a key component of the program, particularly during each of two Kelley Connect Weeks, our immersive week-long residencies. A hallmark of the Kelley Direct experience, Kelley Connect Weeks are often heralded by students as the best academic experience of their lives. They enable students to work directly with domestic and international clients, solving intense business cases while fostering deep connections among faculty and student teams.
What is the typical profile of a student who would benefit most from this program and what characteristics are your admissions team looking for?
We look for students who have the same characteristics as all of our Kelley School of Business alumni: talented, high-achieving individuals who contribute to their communities, organizations, and society as a whole. We look for professionals who persevere in the face of challenging business problems and model transformational leadership. They demonstrate ethical decision-making and the humility necessary to redefine what they are capable of by accepting continuous feedback and guidance. Of course, we are also looking at academic capabilities such as undergraduate and graduate GPA, strong standardized test scores on the GMAT or GRE, and quantitative and analytical skills honed through coursework or on-the-job success.
What types of financial aid are available to students?
Our students are pleased to hear that our #1-ranked Online MBA is one of the more affordable top-ranked programs in the market, while maintaining the quality, rigor, and reputation of the Kelley School of Business. In order to finance their education, students often take advantage of employer tuition reimbursement policies as well as government and private loan options. Many of our students also qualify for merit-based scholarships, which do not require a separate application and are awarded at the time of admission into the program.
How does your school assist in finding job opportunities and how does your program enhance a student's profile as a job applicant?
We believe that when you join Kelley, you join our family–for life. We provide a plethora of career services for both current students and alumni, giving you access to our highly ranked Graduate Career Services (GCS) throughout your whole career journey. Unlike other programs who simply repackage undergraduate or full-time focused services, we have spent a great deal of time conceptualizing and delivering graduate-level career and professional development specifically for Online MBA students. Our GCS team has accumulated specialized knowledge about online students, their employment situations, and professional goals, ensuring that we offer career support uniquely tailored to you and your circumstances.
GCS staff provide one-on-one career coaching plus access to additional resources, such as job boards; tutorials on writing cover letters and resumes, negotiation techniques, and LinkedIn networking best practices; as well as access to company research databases. In addition, our curriculum has built-in career development courses, which are six-week, career-focused courses that allow you to explore opportunities, develop a career plan, and prepare for case interviews. Courses are taught by the same highly experienced career coaches who provide Kelley students and alumni career guidance throughout the program and beyond graduation.
In addition to these top-notch services, our GCS office has a business development team with regionally-based Kelley staff, focused on attracting employer listings specifically for our Online MBA students. Employers value the opportunity to hire online MBA students who have an average of nine years of professional experience and may be ready to move to a new region of the country for the right position–even while continuing to earn their MBA. Top companies employing students at the time of their admission to Kelley Direct include Cummins, General Electric, General Motors, Johnson & Johnson, Lockheed, Martin, Microsoft, Procter & Gamble, Pepsico, and Target.
Many of our students aspire to move within their current organizations, often from a technical function into a management role. But about half of our students tell us that they wish to change jobs entirely, either during or after attaining their MBA. Bain, Amazon, FedEx, Toyota, and American Express are among the many companies hiring Kelley Direct Online MBA students.
What is one insider tip you can provide prospective applicants about applying to this program?
Don't discount the interview. All of our applicants undergo an interview with a member of the admissions team during the application process. Although the interview is held over the phone or Zoom, don't underestimate how important this call is for your application to the program. Our admissions staff members want you to do your best during the call and will walk you through a variety of questions regarding your academic and professional background. However, they are vetting your experience thus far and your potential for success. Put your best foot forward by brushing up on your elevator speech, preparing examples of your quantitative and analytical capabilities, and showcase your leadership experiences and potential.
---
BONUS Questions:
What is one restaurant every student must visit and why?
Nick's English Hut is an iconic Bloomington pub and restaurant. Established in 1927, this hangout has facilitated some of the best networking that happens during our Kelley Connect Weeks. Students love the campus atmosphere and are always excited to return later in the program for their second Kelley Connect Week.
Where is the best cup of coffee on campus?
Our students aren't usually grabbing a drink on campus, but they are grabbing a drink at Kelley Direct Global Connect Nights! The Kelley Direct Student Leadership Association hosts regular gatherings, known as Global Connect Nights, at locations across the globe. Although our students aren't on campus in Bloomington, many network face-to-face in their hometowns, getting to know one another in a relaxed setting, meeting other students and alumni, and enjoying an in-person opportunity not typically afforded to online students.
The pinnacle of the Kelley Direct Online MBA program are our week-long in-residence courses, called Kelley Connect Weeks. During these two required weeks (one in the first year, and one in the second year of the program), our online MBA students come to the IU Bloomington campus to take part in an intense, live business case competition. Aside from these weeks providing the perfect platform to put our students' tenacity, leadership, and business acumen to the test, they also offer ample opportunity for networking, rapport building, and that face-to-face connection highly sought after by many MBA students. Each evening during Kelley Connect Weeks, a different venue is chosen to host students for hors d'oeuvres and drinks. One particular favorite destination is the Simon Skjodt Assembly Hall, home to the Indiana Hoosiers women and men's basketball teams. Completely renovated in 2015, this hidden gem attracts tens of thousands of fans each season to cheer on college basketball teams, and it provides the perfect location for a special networking event for our online MBA students.
About the Author