Syracuse University's Whitman School Makes Firm Commitment to Lead Business Schools in Diversity, Equity and Inclusion Efforts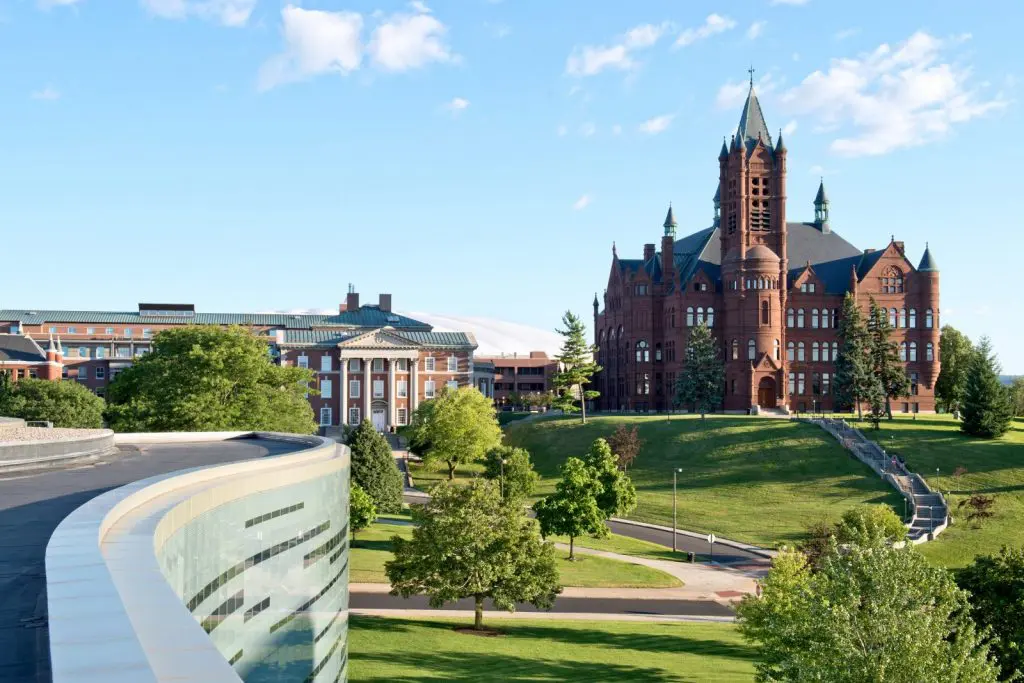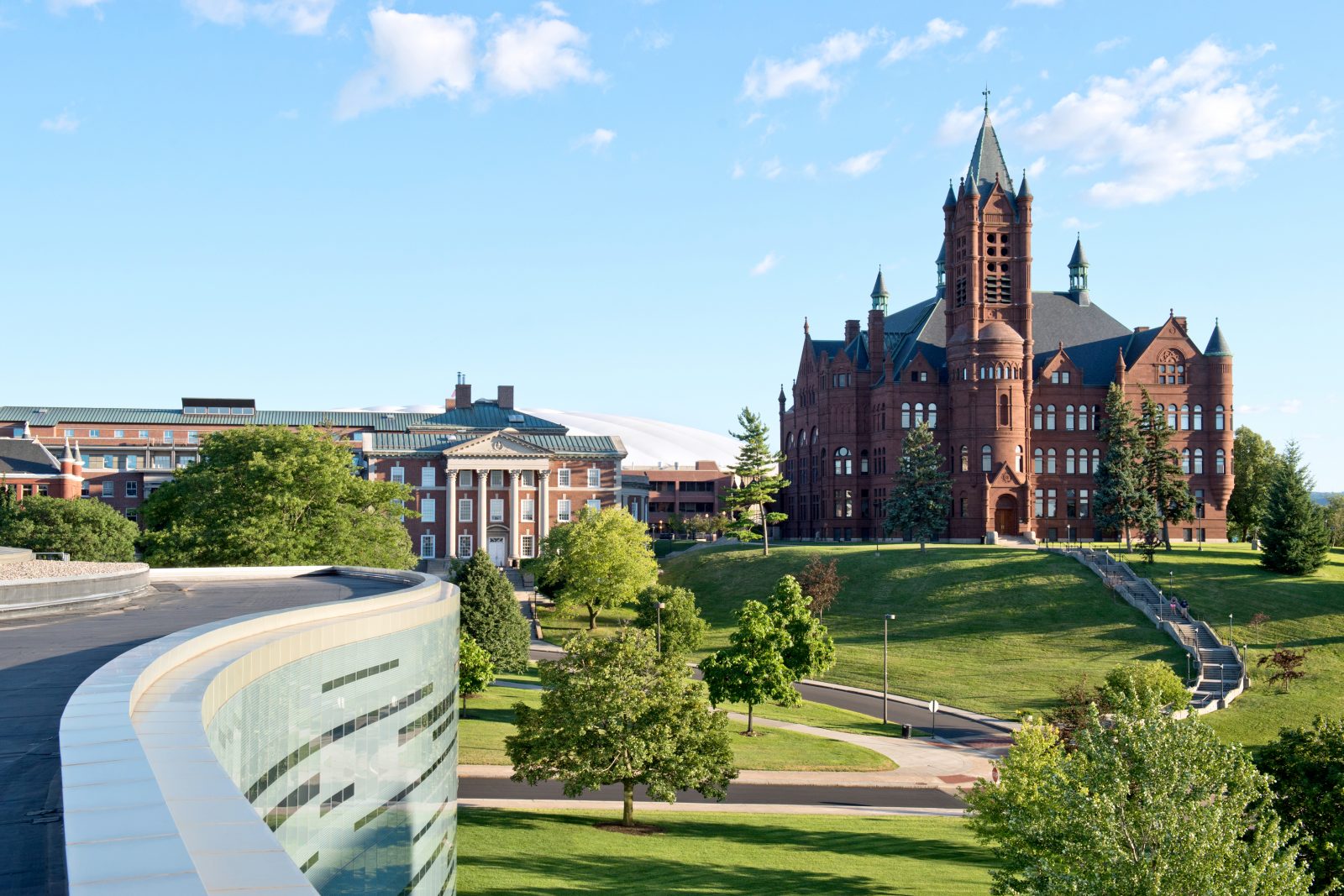 2020 is certain to stand out as a year when issues surrounding diversity, equity, and inclusion consumed the country — and the Syracuse University Campus was no exception. In a proactive effort, The Whitman School recently announced its commitment to being a leader among the top business schools to "produce ideas that help businesses unlock the power of diversity in driving innovation and produce leaders able to recognize and address inequities in organizations or markets," according to Dean Gene Anderson.
"Our world faces extraordinary challenges, and we can't afford to leave any talent on the sidelines," he said in a recent announcement to the Whitman community. "The best business schools will foster inclusive learning communities that embrace all of their members and prepare students to lead in today's increasingly diverse and interconnected economy."
While diversity, equity, and inclusion have been a priority in the most recent strategic plan established in 2017, the Whitman School made the decision this June to fast track its Future Now initiatives in light of recent events. In October, Anderson recently outlined specific actionable items that include:
Doubling financial and scholarship support for students from underrepresented groups
Providing mandatory diversity, equity, and inclusion training sessions for all matriculating students
Expanding diversity, equity, and inclusion co-curricular programming to all students through the IMPRESS program
Expanding opportunities for students and faculty to collaborate with community partners working with underserved populations in the community, particularly those offered by the South Side Innovation Center (SSIC) and the Women Igniting the Spirit of Entrepreneurship (WISE) Business Center
Requiring workshops and training for faculty and staff that include topics such as unconscious bias and inclusive communication
Continuing the One Whitman Talks series for faculty and staff with topics that include classroom microaggressions, and engaging in anti-racism and allyship
Implementing and monitoring the university's new faculty hiring guidelines to increase the success rate of diverse hires
Creating virtual forums and mentor-mentee opportunities for underrepresented alumni and students
Initiating four Inclusion Student Leader Internships through Whitman's executive director of institutional culture, Diane Crawford
Offering a second $100,000 round of diversity and inclusion research grants for topics related to diversity, equity, and inclusion in management, organizations, and markets; and
Launching additional fundraising initiatives in order to support and expand on the efforts set forth above.
Of the utmost priority is DiversityEdu, a series of asynchronous learning modules for faculty and staff that focuses on building inclusion skills. The Whitman School has taken the initiative to pilot this initiative now before it becomes a university-wide requirement.
According to Anderson, all of these efforts will not only help the Whitman School continue to lead but also further an atmosphere where "everyone feels valued and has the opportunity to add value."
Recent Diversity, Equity and Inclusion Efforts Reflect School's Commitment
Throughout the summer and fall semester, the Whitman School has not only continued to prioritize its commitment to critical issues related to diversity, equity and inclusion but has specifically upped its game through several initiatives meant to educate its students, faculty and staff, while also opening up greater opportunities to support a more diverse campus.
NBMBAA Partnership Includes Full-Tuition Scholarship
The Whitman School continues its partnership with the National Black MBA Association (NBMBAA), a professional organization that works with MBA students and undergraduates. Current plans include working closely with the New York City Chapter of the organization, further recruitment efforts, additional mentoring and professional development opportunities, and the continuation of an annual full-tuition scholarship awarded to an African American student pursuing an MBA at the Whitman School.
The Whitman School is especially proud to offer the full-tuition scholarship each year, as it continues to pursue ways to make its MBA program available to a more diverse body of applicants. In 2019, Amara Moss '21 was the first MBA student to receive the award, and the 2020 recipient is Nneka Akukwe '22. Applications for the 2021 scholarship are still being accepted.
Working closely with the New York City chapter of NBMBAA is a logical choice, given that that the city is home to many Whitman and Syracuse University alumni.
"The New York City chapter is very progressive," says Diane Crawford, executive director of institutional culture at the Whitman School. "A lot of its members work for NASDAQ and some of the top 'Big Four' accounting firms, so this organization provides mentorships and professional development for persons of color pursuing an MBA or any master's degree."
The collaboration will also include greater representation at NBMBAA career fairs in an effort to recruit more diverse applicants to the Whitman School's program. Most recently, the Whitman School's graduate recruiting team participated in the NBMBAA's 2020 virtual career fair in September.
"Our involvement with NBMBAA provides recruiting opportunities and outreach to diverse populations, specifically at the graduate level," Crawford says, adding that the relationship also provides mentorship and professional development for current African American students in both the management and MBA programs.
At the end of the spring 2020 semester, Crawford took part in an information session with members of the NBMBAA, as well as some Whitman School undergraduate and online MBA students. During this event, 16 free annual NBMBAA memberships were offered by the Whitman School to online MBA students and another four went to undergraduates, giving the recipients greater access to the NBMBAA's many resources.
The Whitman School is also working with the NBMBAA's Leaders of Tomorrow program, which focuses on preparing high school students for careers in business management. In the spring, the Whitman School showed its commitment by providing laptops to 10 graduating high school seniors from the New York City chapter who planned to attend college and study business and/or management. More efforts to work directly with current high school students are in the works, as well, including campus visits. This fall, 30 New York City high school students planned to come to the Whitman School but, due to the pandemic, visit had to be turned into a virtual event.
"Despite this year's challenges, The Leaders of Tomorrow program is going to be a great pipeline for us to get students of color to the Whitman campus," Crawford says.
To learn more about the MBA program at the Whitman School, including the annual NBMBAA scholarship, contact Chris Wszalek, executive director, graduate admissions and student recruitment, at cwszalek@syr.edu.
Faculty/Staff: One Whitman Talks
Another on-going diversity and inclusion-focused initiative is One Whitman Talks, a ten-week forum, held on consecutive Fridays for faculty and staff, that focuses on inclusive learning and leadership. Recent sessions included "The Chinese Virus: Why Anti-Asian Racism Is so Contagious," presented by guest speaker Jonathan Wang, center director for Asian Pacific American Student Services at the University of Southern California, who addressed the need to support Asian college students, particularly during the pandemic; and "White Privilege: Unpacking the Invisible Knapsack," a session that discussed how such privilege is usually invisible to those who have it.
"It opened my eyes to the advantages a white person has just by the virtue of being white," said participant Patricia Morgan, executive assistant in the Dean's Office. "I believe this is a very important conversation we must all ponder, as we continue discussing cultural diversity and inclusion."
Students, too, have had the opportunity to take a deeper dive into diversity and inclusion. This fall, the Whitman School began One Whitman Talks: Safe Spaces, a series of presentations designed to resonate specifically with students and cover key topics like white privilege and understanding and managing implicit biases. Students also had the opportunity to attend a Stop the Bias session, which helped to educate participants on what bias is, how to recognize it, and how to best be an ally to others.
In October, Dean Gene Anderson committed to continuing the One Whitman Talks series into the foreseeable future.
Addressing the Needs of the International Population
Another initiative is attempting to further diversity and inclusion efforts related to the University's large international population. The Whitman School is working on a task team to help improve engagement with international students by looking for ways to join with corporate partners to provide these students with more opportunities for work experience in the U.S.
"Our international students are being excluded from internships and opportunities for full-time hire because of their status. That's not likely to change, and we don't have control over that," says Crawford. "So, we need to be innovative in how we can develop programs and corporate partnerships that use and develop their skills in the short term."
Crawford recently took on several student interns in the Dean's Office, including one international student. According to Crawford, they are inclusion leaders assisting with programming, as well as educating the community through demographic and population statistics. All of the interns were selected from traditionally underrepresented groups based on their "passion for inclusion, leadership, and diversity."
About the Author