Real Humans Alumni: Syracuse University, Whitman School of Management, On-campus MBA – Muhammad Khan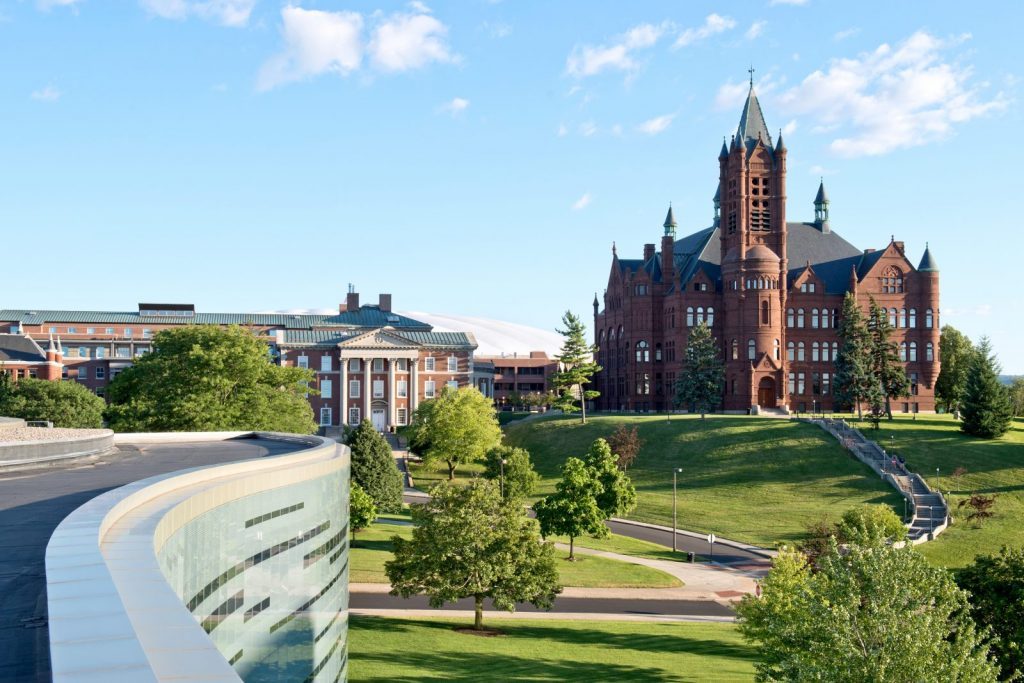 School and Program: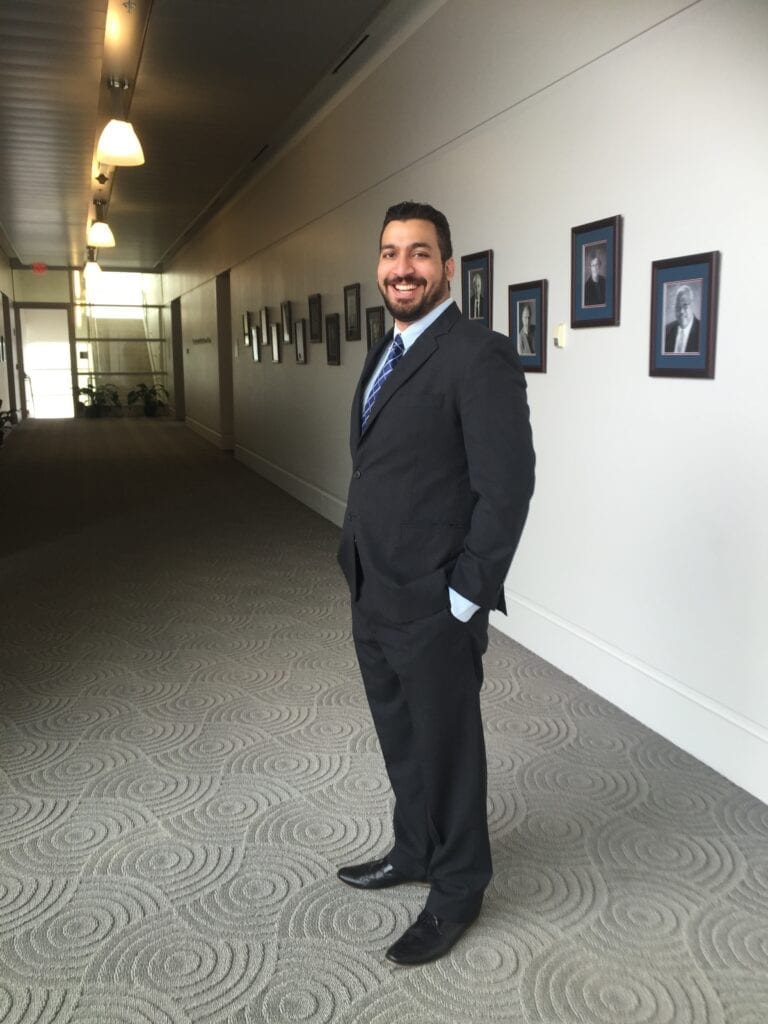 Syracuse Whitman On-Campus MBA
Hometown:
Lahore, Pakistan
Undergraduate Institution and Major:
Lahore School of Economics
Pre-MBA Work Experience:
I was running a solar solutions startup in Lahore, Pakistan, for 4.5 years. Prior to that, I had worked in the construction industry (2 years), and prior to that, I was in apparel sales management at Levi's Strauss, Pakistan. Overall, I had about 9 years of work experience when I decided to pursue my MBA degree in the US.
What were the factors that led to you pursuing graduate degree? Why business school?
While working in Levi's, I was not satisfied with the pace of work and wanted to build my own company. So, I went to Singapore for training with Levi's, and used my free time to research the different types of first world technologies that were not available in Pakistan. This led me toward Solar Energy; Pakistan at this point faced an acute shortage of energy with rolling blackouts occurring on a daily basis. Thus, on my return, I started working on starting my own company on the side and a year later I left Levi's to pursue my business full-time. Within a couple of years of starting my own business, I realized that I was really lacking in knowledge pertaining to running and setting up a business. I had the entrepreneurial spirit but lacked the know-how. This realization made want to pursue an MBA and specifically focus in Entrepreneurship.
What factored most prominently into your final choice of where to study? Why did you pick your school/program?
As I was researching my options, I heard about the Fulbright Program, which offers grants to qualified Pakistani graduate students to pursue their graduate education at a US university. I applied to the program and after my third attempt was selected as a Fulbright Scholar. Regarding my choice of university, I would call it serendipitous that I ended up at Syracuse University! As a Fulbright Scholar from Pakistan, I did not actually choose the final university, I had to provide them with a couple of choices and give them an outline program of interest. My focus was to get an MBA specializing in Entrepreneurship. Given that Syracuse University is very well-known for its Entrepreneurship program, the Fulbright program made the decision to add this to the list of schools they applied for on my behalf, I was then selected to pursue my MBA degree at the Whitman School of Management.
How did the school/program that you chose contribute to your career progression? How did what you learnt in the program help you find your post-graduation job?
Upon my return to Pakistan after completing my MBA, I realized that any competitive advantage that I might have had in my solar business had been lost in the two years and it did not seem prudent to restart that business. At Whitman, I had taken a business personality test through my course 'Entrepreneurship 101'. Through subsequent conversations with my professor Johan Wiklund, I realized that I enjoyed innovating, building, and problem solving. With this insight, I reached out to a friend who was a corporate recruiter and explained the type of roles that I was seeking. She found me a team that was working in Innovation & Financial inclusion in Pakistan's largest commercial bank Habib Bank Limited and after a rigorous interview process, I was hired as the Senior Manager, Product Digitization in 2018.
What was your favorite thing about the city/campus?
I loved the campus! I have literally traveled across the US and have visited more than 20 university campuses. But I can rank Syracuse University as one of the most beautiful campuses in the country. I appreciated that the city was not too large and that the population had a large student demographic. This made life outside the classroom that much more exciting. Also, being near the Finger Lakes, there was a lot to see nearby to get one's mind off the rigors of classes. The international student center on campus made great efforts to help incoming foreign students break the ice with other students and I was able to make friends from all over the world. I am still in touch with a lot of my classmates from my program and with those, I had met through my interactions outside the classroom.
Would you do anything differently if you could research and apply to business school over again?
Yes. I would have taken more business analytics courses and taken an extra semester to get a second master's degree in Business Analytics from Whitman. I loved my experience at Syracuse University, and I know that it has contributed to my growth, both professionally and personally, in ways I could not have imagined. As an example, for our B-School Capstone project, I had to work with my group to come up with a business idea and then create a formal business plan. We were all given roles in the new business and I was chosen as the CEO! During the course I had to manage my team and inspire them into delivering the work required. I must admit that initially I managed our team poorly, due to not being able to communicate well with them, which led to some tense moments. But after I sat down with one of my other team members who pointed out some flaws in my management techniques, I was able to adapt and improve my management skills. We then made adjustments and went on to win the Capstone Competition and were rated the best business plan amongst the MBAs.

Also, in retrospect, I wish I had utilized the student incubator center at Whitman to launch a business idea. I spent my free time auditing classes at other schools such as the College of Law or Maxwell School of Public Policy. I could have also tried to conceptualize my next startup idea upon my return home.
What do you think is the biggest myth about business school?
I was able to manage my coursework and still find time to explore other courses as well as networking activities being offered at the university that I benefited from immensely. For instance, I participated in a group trip to the Adirondack mountains in NY organized by 'Orange Dialogue for Peace'. In this trip as a group we indulged in team building activities, dialogue on complicated topics (where emotions would run high) and leisure activities. This was such a revelation for me to experience different points of view and get to learn to engage in difficult conversations in a proactive manner. I was also heavily involved in the Whitman Graduate Student Organization (WGSO) as VP Events, which led me to create a rapport with the graduate student body and increase my network.
Of course, if one has no sense of time management, then yes, things could go awry. But, if one understands the balance of work and play, then B-School offers immense opportunities to enhance both.
What is your advice for incoming students to the program? And how can they get the most from an MBA experience?
Get out of the business school and take courses from other schools and make friends at other schools. Businesses will require you to have a network of professionals in various fields such as engineering, software, etc. and making these connections and understanding these fields would be beneficial in making you a well-rounded professional. Also, engage in a lot of extracurricular activities at the overall university level, take time to travel, and engage with the overall university community. Syracuse afforded me many opportunities to do just that and I have very fond memories.
Fun fact that didn't get included in your application:
Buy a car and get a group of like-minded adventurous people and travel across the US. This was one of the best experiences of my student life!
About the Author