Clear Admit Event: Insights into Master in Management Programs, 2023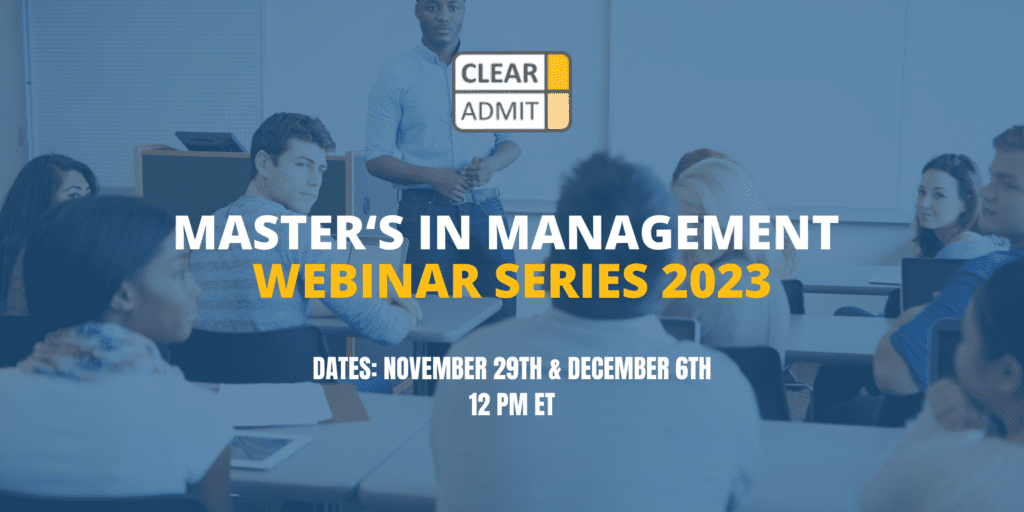 Is a master's in management (MiM) the right fit for you?
Full-time MBA programs traditionally require several years of full-time work experience, but specialized master's programs allow candidates to apply during their senior year of college for a program that would begin the Fall term after they graduate or after a limited amount of experience.
Register Now
What makes someone a good fit for this kind of program? How are Master in Management programs structured? What can you do to put your best foot forward in the application process at leading MiM programs? Hear directly from eight leading business schools on these important topics by joining us for our upcoming event series.
In these 60-minute panel events, we will speak with representatives from top MiM programs to learn about their offerings and admissions process.
Specifically, we will cover:
– Program structure
– Why schools offer these kinds of programs
– Who makes a good fit for a MiM
– Application requirements
– Scholarships and Financial Aid
– Admissions advice
Each event will feature a panel discussion with participating schools where they will tackle the topics outlined above and take pre-submitted questions from attendees.
Dates: November 29th & December 6th 2023
Time: 12 pm-1 pm Panel
(all times Eastern)
Register Now
Register today and if you can't make it, we will send you a recording of the event. Hope to see you there!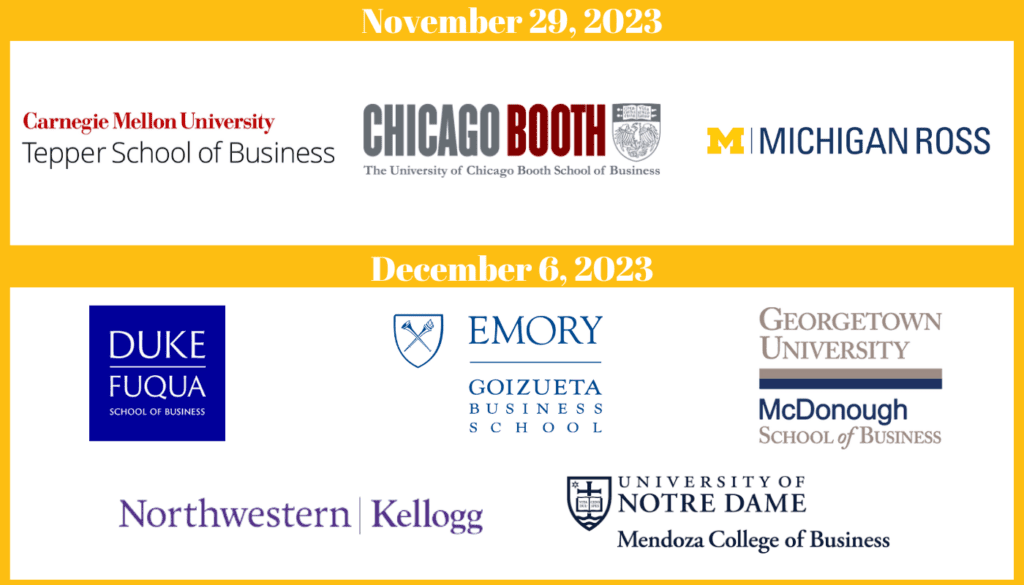 About the Author