Oct 17, 2019


Join the world's largest MBA tour in Atlanta!
An MBA is a distinction in the workplace and a designation in the world of business. However, more importantly, it's a confidence booster, a way of thinking analytically and critically, and a training ground for making better personal and professional decisions.
This event will answer all of your MBA-related questions through presentations, networking opportunities, and valuable interactions with recruiters from 20+ top business schools.
In addition, you'll also receive the following for free: a professional LinkedIn Headshot, your resume reviewed, access to a pool of scholarships worth $7M and much more.
All of this is FREE of charge for those attending, so register today! Space is limited.
Oct 15, 2019

China is home to one of the largest business markets in the world. More importantly, it is one of the most rapidly expanding markets. Although it has slowed slightly, the country's economic growth rate is 6.9 percent, which is three times greater than the United States (2.3 percent). Within this market, Shanghai is a major business hub that offers many opportunities for talented MBA students. This week's listing are all jobs available in Shanghai with major corporations, all of which offer an opportunity to those who wish to expand themselves beyond North America.
Continue reading…
Oct 10, 2019

None of what I've written so far will come as a surprise to sports management students. They have been tracking the rise of these leagues and witnessing audiences expand along with their international reputations. The more pressing question is about how to get in on the action. In this article, we will shed some light on the various ways that MBA students can find a sports career supporting the game that they love.
Continue reading…
Oct 9, 2019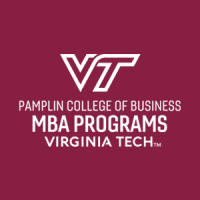 This online information session will explore Virginia Tech's three different MBA program options: Evening, Executive, and Professional. We will discuss how all of our programs have been designed for working professionals and you will learn more about the courses, format, and admissions requirements for each program option.
Oct 7, 2019

When it comes to the consulting industry, there are three top dogs: McKinsey, Bain, and Boston Consulting Group (BCG). These three elite firms offer a unique blend of prestige, expertise, and history, which make them highly sought-after employers, particularly for MBA grads. But since they're all part of the same exclusive club, how do you know where to accept a job offer: Bain or BCG or McKinsey?
Continue reading…
Oct 4, 2019

Healthcare in Canada is a booming business. In 2018, total health expenditure was expected to reach $6,839 per person or $253.5 billion total—11 percent of Canada's GDP. So, it should be no surprise that healthcare careers are surging.
Continue reading…