Dec 27, 2018

For the fourth year in a row, Stanford GSB MBA graduates earned record high salaries with the mean base salary reaching $145,559. According to the 2018 Employment Report, this broke last year's record compensation. On top of that, this year Stanford GSB grads also received jobs from a record 421 organizations for both summer internships and full-time positions. This demonstrated the broad appeal and diversity of Stanford MBAs.
Tech and Private Equity Interest Jump
Other highlights from this year's employment report included an increase in interest in the technology industry. In fact, in 2018 it was the most popular industry, garnering 33 percent of alumni—an 8 percent jump from last year.  Other top industries included finance, which garnered 31 percent of graduates with private equity being the most sought after area with 13 percent of graduates.
Since three years ago, the percentage of women going into private equity and venture capital has doubled. As for tech, this year a record 40 percent of women chose to work in the tech industry. This shift has many explanations, not the least of which is the coursework taught at Stanford. For Ashley Brasier (MBA '18), all it took was the class "Entrepreneurship & Venture Capital from the Perspective of Women" to change her course from consumer tech to VC.
"This class showed me that there are several different paths into VC, and empowered me to pursue VC opportunities," Brasier says.
This year, the number of non-U.S. work-authorized students who accepted jobs in the U.S. stayed flat at 74 percent. More likely than not, this is a result of global trends that are causing extra challenges for students seeking to move locations. This was also reflected in the $12,000 median salary gap between U.S. work-authorized and non-U.S. work-authorized graduates. However, "when controlled for industry and job location, for example in emerging markets, the salary gap diminishes and in some cases disappears," says Yossi Feinberg, the Senior Associate Dean for Academic Affairs.
Higher Salaries and Steady Job Offers
This year, MBA graduates received the highest salaries ever. The median and average base compensation ranged from $142,000 to $145,559 respectively—$2,000 and $1,000 over last year's record. Signing bonuses also increased this year by $1,600 to a record $31,146, with an unchanged median at $25,000.
Salaries also increased when it came to cash performance bonuses. This year, 72 percent of the class said they expected a bonus over last year's 66 percent with average expected bonuses of $64,527. As for stock compensation, 39 percent of the class—nearly two out of every five students—reported stock compensation of some kind.
And when it came to job offers, numbers remained unchanged. For the Class of 2018, 88 percent of the class accepted offers 90 days after graduates with 95 percent receiving offers. As for where students received these offers, a record 421 organizations hired Stanford graduates this year.
"Our leading employers span a wide variety of industries—consulting, finance, technology, consumer products, healthcare, and nonprofits—but what they have in common are work environments that offer the ability to make an impact, optimize on career development, and provide diverse challenges and responsibilities," says Carly Janson, the Action Assistant Dean and Director of the Career Management Center.
"In turn, our graduates chose opportunities they felt passionate about, and opportunities to make the world a better place."
---
This article has been edited and republished with permissions from its original source, Clear Admit.
Dec 20, 2018

In our latest installment of the MetroMBA "5 Questions" series, we speak with Kate Sonstein, Associate Director of Graduate Recruitment & Admissions at the Drexel University Lebow College of Business. Sonstein discusses the importance of experiential learning and the quality of the students, staff, and faculty at LeBow.
1. What advice would you give an MBA candidate interested in Drexel LeBow?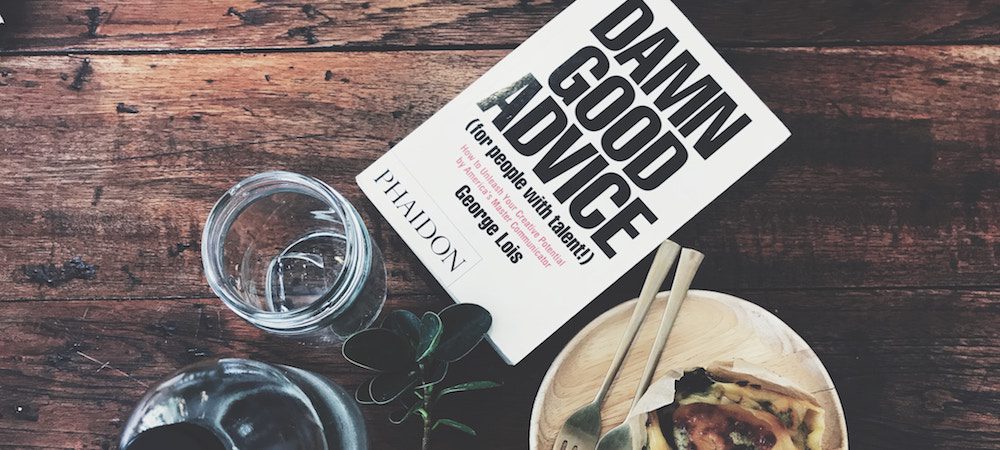 "There are so many great things to think about when coming back to get your MBA, and sometimes it can be overwhelming. My best advice includes two simple things: be yourself and put your best foot forward on your application.
It's important that you're true to your personality and qualities in the admissions process because you are looking for an MBA that is the best fit for you, not your friend or colleague. You are on a search to find a home for the next 1.5-2 years of your life, and it is important that the MBA you select meets your individual needs at an academic, personal, and professional level. Otherwise, you could end up with a program that does not provide the type of interaction that is the best fit for you.
You also need to gain an understanding of the program and school where you are applying and demonstrate that in your essay and communications. Don't just Google a few classes and stick them in your essay—believe me, we can tell. Big tip: spell check everything! And make sure your recommenders know why you are applying so they can write you an impactful letter. The best applications are those that are unique and showcase your strongest qualities, but also those that are genuine."
2. What is Drexel LeBow's greatest asset and what do you wish MBA students knew more about?
"Drexel LeBow is a community of ambitious, hard-working people who are striving to be the brightest and the best in their field. At Drexel LeBow, we are your greatest asset—our faculty, both with high impact research and industry collaboration; our staff, including our experienced career services team and involved college leadership; our advisors, guiding you through your experience every step of the way; and our students, go-getters always striving to be the best in every aspect of their experience.
I think our MBAs are still learning more about our newest feature in the curriculum: graduate minors. Graduate minors at Drexel are an opportunity to build an additional functional area of study at the graduate level through courses offered in other subject areas. Minors are offered across the university in over 50 different disciplines including data science, health administration, project management, and business analytics management. Minors can be built into the Drexel LeBow MBA plan of study without any additional courses—students simply put their 18 free elective credits towards their minor."
3. What opportunities, outside of the classroom, does LeBow offer MBA students to get hands-on experience?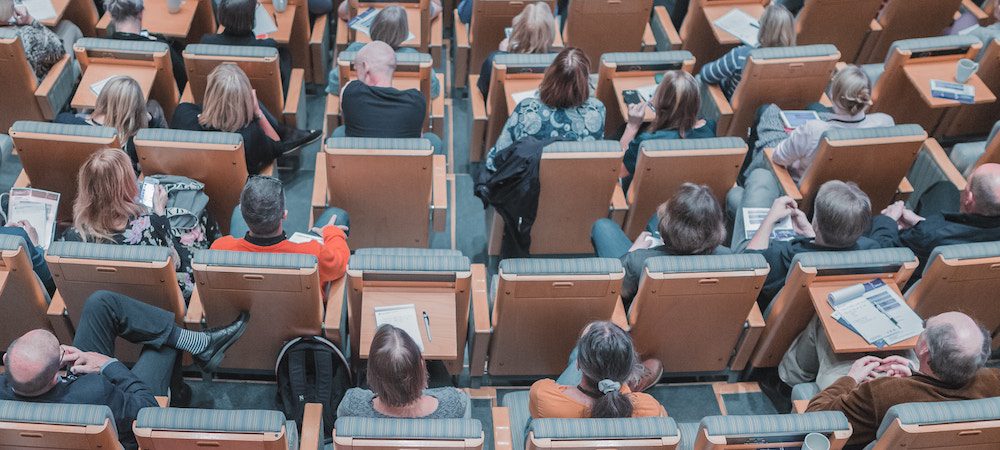 "Hands-on experience is crucial to the graduate experience, particularly in an MBA program. At LeBow, both our full-time and part-time students have the opportunity to participate in experiential learning opportunities, regardless of what other commitments they manage outside the classroom.
Consulting courses and projects are a key aspect of experiential learning at LeBow. Our students work with many industry partners through our Business Solutions Institute to solve complex business problems, working with decision makers and company leadership alike. Students can opt to work with a for-profit or not-for-profit company in a consulting course, or work on a consulting project through the Institute.
LeBow also offers the opportunity for residency-based courses, both domestically at one of our two Pennsylvania campuses or internationally. Domestic residencies are offered based on topical learning, such as Six Sigma or Negotiations for Leaders, or as a consulting course option. Our international residency course includes 10 weeks of study about a specific foreign market, and then concludes with a trip to that country (or countries) in the last week of term."
4. How does LeBow support its MBA students for post-graduation?
"Throughout the MBA experience, our Graduate Career Services Team works closely with all our MBAs, regardless of their specific career goals. Opportunities including workshops, one-on-one coaching, and industry engagement events are integral to the MBA experience.
As an alumnus, we also strongly encourage involvement and engagement with the College and our current students. In addition to our University and College level alumni groups, we have the Drexel LeBow Graduate Alumni Association for our MS and MBA alumni that is quite active. The group hosts a number of events each year, including our signature night of Alumni Networking each April.
Alumni also have lifetime access to our Graduate Career Services Team. The team consists of a variety of professionals with different backgrounds and expertise who are available as they transition to multiple roles throughout their career, or simply for professional development advice and feedback. We encourage our alumni to be as involved as possible—it's all about who you know!"
5. What's your favorite online blog that you would recommend for students?
"I'm not originally from Philadelphia, so some of my favorite blogs are about Philly and all the amazing things it has to offer. My [number one] choice is always Uwishunu.com (if you say it out loud it sounds like "You wish you knew") and it always delivers. They do weekly and monthly city happenings and highlight some of the best events and food spots in the city.
Our main campus is also located in the University City area of Philadelphia, and they have a great blog that I love to use to keep up with our neighborhood. Philly is a city filled with culture, history, art, and some of the best food you will eat so there is always something to explore!"
Dec 19, 2018
The world is more connected that ever before. What's possibly even crazier is how many of the channels, services, and providers of these communication streams are all run by a handful of powerful companies. This week, we're taking a look at some exciting new MBA jobs in the world's largest mass media and telecom firms. If you're looking to help companies innovate in order to help people connect and communicate with one another, these new MBA jobs are for you.
Dec 18, 2018

A half century after the opening of the York University Faculty of Administrative Studies (FAS), the York Schulich School of Business in Toronto continues to shape the Canadian MBA landscape.
The business school, which was officially renamed in 1995 after a receiving sizable donation from esteemed Montreal philanthropist and entrepreneur Seymour Schulich, has earned a substantial track record of firsts in Canada, including: the country's first MBA Arts & Media Administration specialization; MBA/LLB; Nonprofit Management and Leadership Program; International MBA; Financial Services Program; Financial Engineering specialization; and the first multi-national EMBA program with the Northwestern University Kellogg School of Management.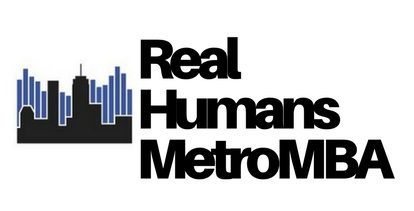 Of course, the history of a school may paint an overall setting, but it hardly tells the story of a current, individual student in the program. York Schulich MBAs stand out among many of Toronto's stellar business schools, typically enrolling with a GMAT score of 660 and five years of professional work experience. As well, the York Schulich international community is well-represented, at 32 percent of the overall MBA class.
According to recent employment statistics provided by the school, Schulich MBAs typically earn about $91,500 CAD per year after earning their degree. In addition, about 89 percent of graduates earn employment just three months after graduating. Most grads earn roles in finance (23 percent), with marketing/sales (20 percent) and operations (18 percent) following closely.
To get a better feel for what life is really like for current York Schulich MBAs, we talked to a handful of students, including the manager of a long-standing luxury jewelry store, a theater major and performer, and a commercial lawyer looking for a brand new career challenge. Read on to see their stories and what the future may hold for life after an MBA.
Dec 14, 2018

Just as 2018 draws to an eventful close, the Max M. Fisher College of Business at Ohio State University has announced a major remodeling of the Ohio State MBA.
The New Ohio State MBA
According to a new release from the school, the new Ohio State MBA "takes advantage of Fisher's strong relationships with employers and recruiters to cultivate career competencies sought by organizations."
Flexibility and tailoring the curriculum directly to student needs is the primary emphasis of the newer MBA model:
"Students will undergo an assessment at the beginning of their MBA experience to identify their strengths and skills gaps. Their program builds on these strengths to close the gaps so they earn an MBA that fits and distinguishes them in the marketplace."
This MBA curriculum also "incorporates immersive, cross-functional projects with top companies and organizations locally and globally." These changes include a Global Applied Projects to enhance international experience and exposure, a Business Lab Project to get hands-on experience with major local companies, and a Core Capstone Experience at the conclusion of the program.
Fisher's full-time MBA Co-Director Roger Bailey, when discussing the new changes, says, "The data-driven approach to this redesign has yielded a full-time MBA program that is able to maximize the potential of each student. We are excited about how these many changes leverage Fisher's strengths, and the increased value it will provide to our students, our alumni and the greater business community."
News of the school's changes to the full-time MBA come just one year after it adjusted its highly-regarded Working Professionals MBA; its part-time format counterpart. In 2017, Ohio State added a weekend option to the program, which previously only featured a weekday evening schedule.
The new Ohio State full-time MBA also arrives just 12 months after Fisher introduced its 10-month Specialized Master in Business Analytics program.
For more information on the recently revitalized Ohio State MBA and its other programs, head over to the official school website.
Dec 11, 2018
In our latest installment of the MetroMBA "5 Questions" series, we speak with Shelly Heinrich, Associate Dean, MBA Admissions and Director of Marketing at Georgetown University's McDonough School of Business. She was kind enough to respond to our questions and share insight into what it's like to attend McDonough for an MBA.
---
1. How does Georgetown McDonough help MBA students pursue their special interests?
"One of the reasons Georgetown McDonough stands out is because our students have diverse industry interest areas. We are not a school that places half in consulting and half in finance. While these certainly are the largest areas our students pursue, close to 53 percent are seeking careers in the following industries: technology, consumer products, healthcare, hospitality, manufacturing, nonprofit/social impact, real estate, and government. Technology, in particular, is our third highest career placement industry.
Another way students can pursue special interests is with our customizable curriculum. After students in our full-time and Flex MBA complete their core, they can choose from over 100 electives and don't have to declare a concentration. We believe this is key because every job requires people to wear multiple hats and have multiple skill sets. So, if we were a school that forced students into certain classes, they wouldn't be able to build a skill set that addresses the multiple knowledge gaps they are seeking to fill.
Additionally, MBA students can leverage the rest of Georgetown University, taking up to 12 credit hours of electives at another Georgetown graduate program or even 6 of those 12 credit hours at partner institutions in the DC metro area."
2. What makes Georgetown McDonough a special place for you?
"I experienced what makes Georgetown McDonough special even prior to starting to work here over four years ago. I've been living in the DC area for over ten years now and have worked at four other business schools. Throughout my professional and personal life, anytime I engaged with someone who worked, taught, or went to school at Georgetown McDonough, their eyes lit up or 'sparked' when talking about their experience. They spoke about their time as if they wanted to be back on campus, reliving their experience. When I received the offer to work here, a former staff member of McDonough reached out to me with congratulations and encouragement and said, 'I loved my time there. It's such a special place, and you're going to love it.'
From day one, I have understood the spark. We have a phenomenal community. Students are high caliber, love their community, and embody the Jesuit values of men and women in service to others. Faculty and staff are committed to the continued growth of the program, and the evidence of this is our continued rise in rankings, the profiles of our incoming students, and our employment results. Also, our alumni are committed to giving back and helping fellow Hoyas.
Four years later, I still love coming to work every day. The buzz and energy of the Hariri building is invigorating and I am always excited to celebrate the weekly or even daily accomplishments of our community."
3. What does your ideal MBA candidate look like?
"Our ideal candidate has executive presence, grit, diverse personal and professional life experiences, a global mindset, and a generosity of spirit. We want students who will come to Georgetown McDonough and leave a mark, finding their niche in the student community and leaving a legacy that will be experienced by future cohorts and classes.
But, to answer the question that your readers are likely looking for, we certainly look for students with a class profile similar to our recent incoming class. These are students with a strong academic background, professional and personal experiences that can add value to the classroom conversation, and a strong commitment to understanding and appreciating a diverse classroom experience. Our incoming Full-time and Evening MBA class represented over 40 countries and 17 industry backgrounds. The ideal candidate comes in wanting to learn from all the various backgrounds of students."
4. Are there any new program, centers, faculty members, or events you can talk about?
"The Flex MBA program—the next evolution of our Evening MBA—will start in fall 2019. This program retains the strong assets of our highly ranked part-time MBA program while infusing newly added areas of flexibility.
We will retain an identical curriculum and degree as our full-time MBA and access to the same cohort format. The new aspects of the program include a Saturday elective and hybrid elective options, in addition to the current evening elective offerings. Hybrid electives allow for a mix of on-campus and virtual sessions to provide flexibility to students who may travel for work or who need options to commute less to campus. Additionally, there will be additional opportunities to take our Intensive Learning Experiences, which are 1-2 week intense electives where you complete an entire elective on a host of special topics in a condensed amount of time. Finally, we're now allowing students to transfer electives of graduate coursework if they have not been counted toward another graduate degree.
We've seen strong interest in this program and look forward to the inaugural cohort next fall.
We recently launched a new Certificate in Consumer Analytics and Insights that provides students the opportunity to understand how consumers make decisions via the analysis of consumer data. For students wanting to hone their analytic skills, this is a very relevant certificate. Additionally, the HoyAlytics, student data analytics club is celebrating its one-year anniversary and has provided students with workshops in such programs as Tableau, R, SAS, and Excel.
Working with others across the university, Georgetown McDonough has launched a program to transform the lives of a highly select group of District residents released from local correctional facilities who show strong potential to become successful leaders and role models in their communities.
Through a combination of education and partnership with local employers, the university's new Pivot Program aims to prepare participants for positions as both entrepreneurial leaders and productive employees.
The Pivot Program represents a collaboration among Georgetown's Prisons and Justice Initiative, Georgetown College, and the McDonough School of Business, with the support from the Mayor's Office on Returning Citizen Affairs and a $400,000 grant from the U.S. Department of Commerce's Minority Business Development agency. In addition, the D.C. Department of Employment Services will provide stipends to our participants.
Georgetown designed the Pivot Program to break that cycle and recapture this untapped human capital. This transition program offers a non-credit-bearing certificate in business and entrepreneurship designed specifically for a cohort of up to 20 returning citizens, to be known as Pivot Fellows."
5. What's your favorite DC parade/event that every student should attend?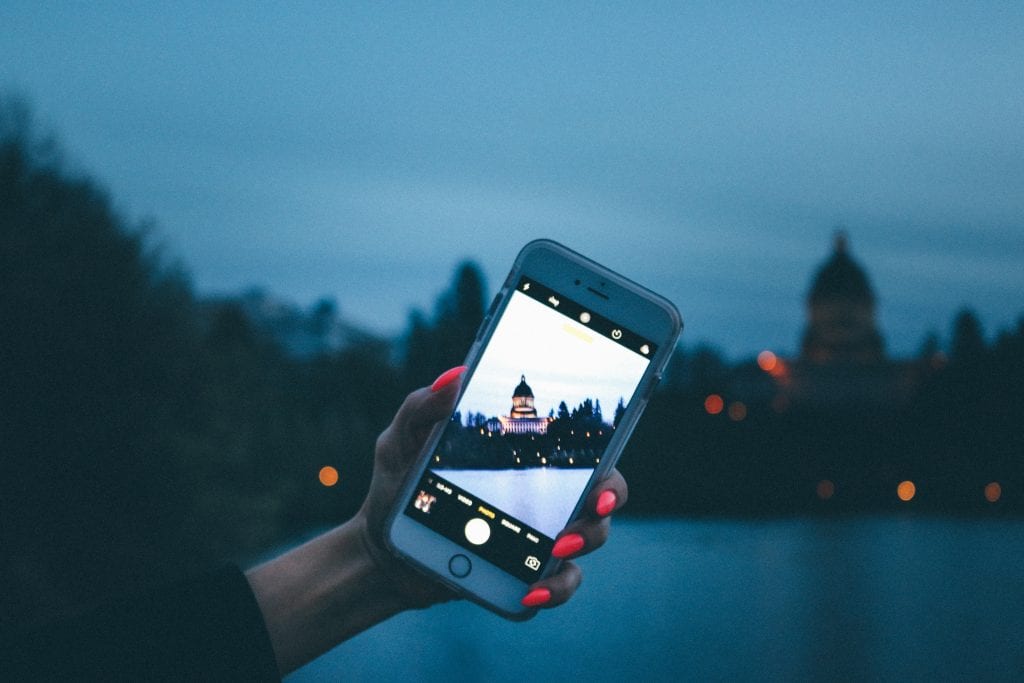 "I love the Embassy Open House Weekends in May; there are usually two consecutive weekends. Most embassies open their doors for a weekend of food, dancing, and cultural activities specific to their country. You can walk from embassy to embassy for an entire day of cultural immersion. It is something unique to D.C. that you wouldn't get anywhere in the world. We have over 177 embassies in D.C. which is representative of what a global city we are.
Additionally, every student has to watch the 4th of July fireworks on the National Mall at least once while here. It is truly an U.S. American tradition and patriotic experience. Hot dogs, music, blankets, picnic baskets, and red, white, and blue."