Jun 5, 2019

Many MBA graduates pursue careers in financial services after completing their degrees. Jobs in this field include product managers, financial analysts and asset managers, as well as roles in related emerging sub-sectors like FinTech. For MBAs looking to break into this field, check out our list of five exciting new MBA jobs at these top financial services firms: Continue reading…
Jun 5, 2019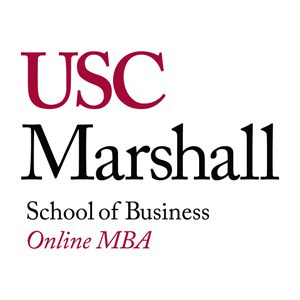 USC Marshall, one of the nation's premier business schools, offers an online MBA that is specifically designed to help students succeed in today's digitally driven business landscape. Taught by full-time tenured business scholars, educators, and executives, the Marshall Online MBA coursework provides students with the rigor they would expect of a top MBA program. In accordance with the program's high standards, admissions requirements are equally stringent for Marshall's online and residential programs.
May 29, 2019

Hopeful applicants to the next full-time MBA class at the Vanderbilt Univeristy Owen Graduate School of Management have some new deadlines to remember.
New Vanderbilt MBA Deadlines
Round One
Application Deadline: Oct. 14, 2019
Interview Decision: Dec. 13, 2019
Decision Release: Jan 17, 2020
Round Two
Application Deadline: Jan 6, 2020
Interview Decision: March 27, 2020
Decision Release: April 20, 2020
Round Three
Application Deadline: April 6, 2020
Interview Decision: April 26, 2020
Decision Release: May 22, 2020
---
May 23, 2019

After World War II, a housing boom created a demand for real estate business expertise. Decades later, demand only increased in the wake of the 2008 financial crisis. Now with unprecedented levels of international real estate investment at play, demand for this specialization has reached a fevered pitch.
This rings particularly true for investments in the Mid-Atlantic region where many top real estate MBA programs are headquartered.
Best Mid-Atlantic Real Estate MBAs

Located in Charlottesville, UVA's Darden Graduate School of Business consistently ranks among the top MBA programs nationally. In addition to Darden's Real Estate specialization, the Real Estate Club offers alumni connections, internship info sessions, ARGUS training, LEED certification study sessions, and "case competition preparatory sessions."
The Real Estate Club also participates in the Darden Finance Conference, offering participants the chance to connect with real estate executives in the financial sector. UVA offers in-state tuition of $94,524, $97,524 for non-residents, and $98,796 for international students. Ninety percent of graduates are employed after graduation with a median base salary reported at $125,000.

One out of 10 UNC Kenan-Flagler Business School MBAs complete the school's Real Estate Concentration, making it one of the largest programs of its kind in the nation. Real Estate MBA students choose from development and/or finance/investments tracks. Here are just a few of the available courses:
Argus Certification Training
Financing Real Estate in Today's Capital Markets
International Real Estate Investment
Real Estate Law
Real Estate Macroeconomics
Securities Markets
Kenan-Flagler tuition is a hefty $132,648 but the average starting salary is reported at $116,543 with 11 percent of placements in Real Estate.

Founded in 2005, the George Washington School of Business Center for Real Estate and Urban Analysis (CREUA) strives to offer a high-caliber real estate curriculum to both GW graduate and undergraduate students. The Center also conducts real estate research on "walkable urban place development and management," for which a graduate certificate is offered to MBAs. Tuition at GW is $105,700 and the average starting salary is $96,000.

The University of Maryland at College Park was among the first schools to offer the MRED degree. At UMD Smith, MBA candidates have the option to pursue an MBA/MRED dual degree. Dual degree candidates can expect to begin their studies with MBA coursework and then cross over to MRED focus as the program progresses.
Full-time MBA students can expect to pay $44,766 per year for in-state tuition, while out-of-state students can expect to pay $53,946. Smith reports that 95 percent of its graduates are employed within six months of graduation with an average salary of $114,845.

Georgetown University's McDonough School of Business is home to Steers Center for Global Real Estate, which aims to provide its MBA students an "industry-grade education that produces students who are uniquely competitive in the global real estate job market."
The Center's major selling points are its diversified Four Quadrant curriculum model, immersion in the Washington DC market, and the Real Estate Clinic.
Tuition is $59,700, with an average salary of $116,946 and 98 percent percent of employment-seeking students receiving a job offer within three months of graduation.
May 23, 2019

For MBA hopefuls looking to enroll in a part-time program in the United States, there is a certain unspoken caveat. While the part-time is often presented as the malleable, flexible alternative to the traditional full-time program, it is often just a different restrictive version. For many schools, even some of the most prestigious in the country, the choice between full-time and part-time is simply just two options. However, the University of Michigan Stephen M. Ross School of Business has continually expanded the parameters of what a part-time program can truly be.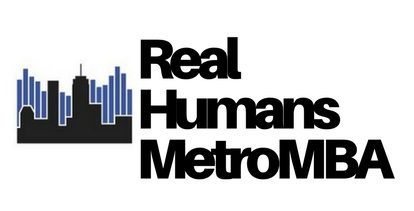 The Michigan Ross part-time MBA, ranked as the sixth best in the country according to U.S. News & World Report, isn't simply a longer version of the full-time offering. Rather, the school gives potential students three indelibly different avenues to take. The 60 credit part-time Evening MBA, perhaps the most "traditional" part-time offering from the school, allows students to craft their own academic schedule, with classes offered after work on weeknights, weekends, and online. Some courses can even be taken during the day with the full-time MBA cohort at the school's Ann Arbor campus. The part-time Weekend MBA offers a more compressed schedule, in comparison, with classes held every other weekend. In contrast to the Evening MBA offering, which takes three-to-four years to complete, the Weekend MBA offering can be finished in just two years.
Two part-time MBA variations may not seem unconventional, but few schools regularly lauded as much as Michigan Ross (10th overall in U.S. News & World Report, 19th globally in Bloomberg) also have the option of an Online MBA.
In late 2018, Michigan Ross introduced its brand new Online MBA program, embracing the ever-changing business school landscape head on. It wasn't too long ago that the idea of an online degree, never mind an online MBA, was met with heavy skepticism, with major academic institutions sticking with traditional degrees despite the oncoming sea change. And while the inclusion of the online option to its part-time MBA opportunities may have seemed unorthodox at first glace, the administration crafted it as carefully as it does all its MBA programs.
In a recent interview with MetroMBA, Anne Schoen, Associate Admissions Director of Part-Time MBA Programs, talks about how the Online MBA features all-important elements found all of the school's MBA curriculum:
"One of the signature features of a Michigan Ross MBA is an emphasis on action-based learning, and our Part-Time MBA: Online is no exception. Our three required on-campus residential experiences and required Multidisciplinary Action Project (MAP) course set us apart from other online programs. Our students will enjoy the flexibility of an online program, but also will benefit from engaging in-person with faculty and fellow students during these fully immersive experiential learning projects. These experiences will require that students take the theories they learn in class and apply them to real-world business scenarios. We also will offer our online students full access to our Career Development Office resources, including assistance with on-campus and off-campus recruiting, and individualized career development planning."
When talking with several Michigan Ross part-time MBA Class of 2020, the school's expansive options seem to reflect the diverse background of its students, of which include an experienced engineer from Kanpur, India, a former restaurant manager from New England, and a Canadian chemist, among others. Read on to see their stories and what the future may hold for life after an MBA.