Post tagged "mba"
Jun 18, 2018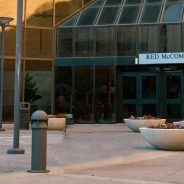 The newest batch of University of Texas MBA deadline dates have been announced for the McCombs School of Business, going in to the 2018-19 academic season.
Round One
Deadlines: October 9, 2018
Notifications: December 19, 2018
Round Two
Deadlines: January 8, 2019
Notifications: March 28, 2019
Round Three
Deadlines: April 2, 2019
Notifications: May 9, 2019
Head over to the official UT McCombs website for more application information.
Jun 18, 2018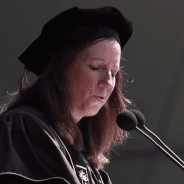 ---
New research co-authored by Columbia Business School associate professor of business Kinshuk Jerath calls into question the efficacy of search tools like broad match, which automate the process of "figuring out all the possible keywords that consumers might search for."
According to the article, paid search ad spending will reach nearly $40 billion in the U.S. alone by 2019. Jerath writes, "Tools like broad match have led to too many advertisers competing over the same keywords, because now bidding on keywords is so easy. The result is that the search engines are actually the only real winners."
In a paper entitled Keyword Management Costs and "Broad Match" in Sponsored Search Advertising, Jerath and co-authors Wilfred Amaldoss from Duke Fuqua and Amin Sayedi of UW Foster found that "broad match is only effective to a point, a threshold driven largely by the accuracy of broad match that is controlled by the search engine, not the advertiser."
"Anything that makes advertising cheaper creates more competition—and can ultimately hurt your return on investment. "
You can read more of the research here.
Deloitte CEO Cathy Engelbert, Lehigh College Business and Economics '86 graduate, used her recent commencement address to share three life lessons that stressed to graduates of Lehigh's 150th Class the importance of "always remembering what matters to them most."
Engelbert advised students to "do what hasn't been done" and "find creative, impactful ways of using new technologies for good." She said, "I encourage you to stay optimistic and play an active, key role in carving the path leveraging your uniquely human skills—like creativity, empathy, communication, and complex problem-solving."
Her second piece of advice was to "schedule your personal updates," just as one might update "various devices to ensure they are operating at peak performance."
Engelbert's third and "most important" lesson was to "stay anchored on what matters to you most."
"I'm sure many of you have a purpose you're passionate about. That doesn't end today with graduation. You can carry that through whatever you're going to do next … from graduate school to entering the workforce. There's a push to come together as social issues grow in depth, severity and priority. I challenge you to take a bold stance and make a difference in your day-to-day work."
Read the full commencement report here and footage from the ceremony below.
NYU Stern School of Business professor of marketing Scott Galloway was recently interviewed as part of a CNNMoney piece on Walmart's plan to take on Amazon as the country's preeminent universal retailer, particularly when it comes to online grocery delivery. Galloway writes:
"Walmart is the only firm that has the management, capital and the scale to compete with Amazon. They've probably done as good a job of getting off their heels and on their toes as any retailer in the world."
You can read the full story here.
Jun 14, 2018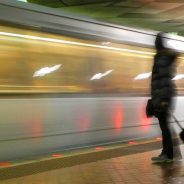 Healthcare management is among the fastest growing jobs in the United States today. According to the U.S. Bureau of Labor Statistics, a 20 percent increase is expected for jobs the field of medical and health service management over the next ten years. Given that the average growth rate for all other occupations is just 7 percent, this reveals a significant boost expected within this field.
Given how quickly this field is growing, jobs in healthcare management can be competitive. One of the best ways to set yourself apart in the job market is with a specialized degree in healthcare management, demonstrating to employers that you have the specific skill set the job requires. If you are eager to join this growing industry, or looking for a career path that allows you to combine a passion for business with a love of medicine, you may want to pursue a degree in healthcare management.
Many business schools offer MBAs with specializations in healthcare management, or offer other options for customizing your degree to gain credentials in the field.
The Top Washington DC Healthcare Management MBA Programs.
George Washington University School of Business
The School of Business at the highly ranked George Washington University offers an online healthcare MBA program, which combines the generalized business foundation learned during the school's MBA program with healthcare focused electives. The program explores the most important concepts in business and healthcare amidst a rigorous and hands-on educational environment. In addition to earning an MBA in healthcare management, students may also choose to pursue an additional certificate in fields like Clinical Research Administration, Clinical & Translational Research, Health Care Quality, Integrative Medicine, and more.
The online healthcare MBA at George Washington is 55.5 credit hours, divided among core courses (31.5) and healthcare focused electives (24), offered through the university's School of Medicine and Health. Students may also petition to have 12 of their elective credits made up of GWU graduate-level healthcare courses outside of the medical school.
Just a few of the many healthcare elective courses offered through SOMHS are listed below:
Patient Safety Systems
Issues and Trends in Health Systems
Introductions to Global Regulatory Affairs
Regulatory Strategy in the Development of Drugs and Biologics
McDonough School of Business – Georgetown University
The McDonough School of Business at Georgetown University takes their healthcare and business education combo to a new level with the dual MBA and MD program. Within just five years, students will graduate with two degrees; one in medicine and one in business.
The program is broken down with different requirements each year, focused primarily on MD courses at the start, but including at least one MBA core course during the evening each semester. Students will take MBA elective courses throughout the fourth and fifth years, eventually completing the Global Business Experience in the final year. Students interested in the joint MBA/MD program at McDonough must be accepted both by the School of Medicine as well as McDonough before enrolling.
Student testimonials comment on the way the program has shaped their way of thinking and creatively problem solving. "I am confident that much of what I have gained at the business school will aid me in my career as a physician and will certainly enhance opportunities to improve the healthcare system as a physician-leader," commented Mark Matza, MD/MBA 2014.
University of Maryland R.H. Smith School of Business
While the R.H. Smith School of Business at the University of Maryland does not offer an MBA concentration in healthcare management, they offer students the opportunity to jointly pursue an MBA and a Master of Science (MS) with a Health Services Leadership and Management specialty. The degree is designed to prepare students for a role as an administrator within a health care system, with the ability to make management-level decisions on a variety of fronts, including strategic planning, governance, and finance. The business education provided by the MBA will also provide students with a strong foundation in leadership and innovation that will allow students to take the lead in designing new approaches to healthcare services. Students with this degree could serve in a variety of roles within the healthcare field, such as a chief nursing officer, consultant, finance officer, and more.
The 68 credit program will be completed over the course of four years, with the MBA requirements mostly being completed in the first two years, and the MSN courses in years three and four.
Jun 13, 2018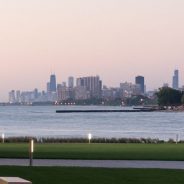 The newest batch of Northwestern MBA deadline dates have been announced for the Kellogg School of Management, going in to the 2018-19 academic season.
Round One
Deadlines: September 19, 2018
Notifications: December 12, 2018
Round Two
Deadlines: January 9, 2019
Notifications: March 27, 2019
Round Three
Deadlines: April 10, 2019
Notifications: May 15, 2019
Head over to the official Northwestern Kellogg website for more application information.
Jun 6, 2018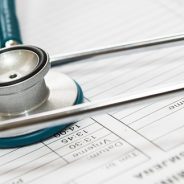 California's healthcare systems are under a lot of stress. According to the Orange County Register, the state's healthcare staffing shortages are projected to widen as the population grows and doctors retire. Continue reading…
Jun 5, 2018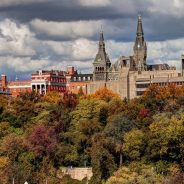 Starting in fall 2018, Georgetown University's McDonough School of Business will increase its funding for veterans enrolled in graduate programs as part of the Yellow Ribbon GI Education Enhancement Program. The increase will provide students with $15,000 per year from Georgetown McDonough (up from $10,000 in previous years), resulting in a total of $30,000 annually thanks to a matching gift from the Department of Veterans.
Discussing the Georgetown scholarships and how it will help veterans at the university, Dean Paul Almeida talked about the burden it eases for those in their community. "By virtue of being in Washington DC, we share a home with many members of the military community seeking to transfer their valuable training and experiences into the business world," he said. "We are proud to increase our Yellow Ribbon funding for these servicemen and women. Easing their financial access to our programs is one way we can thank them for their service."
In addition to the increase in funding, which can be used to pay for tuition and fees, Georgetown McDonough also removed the cap on enrollment. Now, an unlimited number of eligible students can benefit from the funding when they attend one of Georgetown McDonough's eligible graduate programs. Those programs include the following:
Full-time and Evening MBA
Executive MBA
Global Executive MBA
Executive Masters in Leadership
A. in International Business and Policy
S. in Finance
To qualify for the Yellow Ribbon program, veterans must be 100 percent eligible for post-9/11 benefits. They must also not be on active duty or have a spouse on active duty from whom they are receiving transferred benefits. Also, they must be enrolled in a graduate degree program and accumulate more tuition and fees over an academic year than indicated by the post-9/11 private tuition maximum.
To learn more about the Yellow Ribbon program at Georgetown McDonough and how the school is helping veterans, visit the website. You can also read the original press release about the increase in funding here.
---
This article has been edited and republished with permissions from our sister site, Clear Admit.
Jun 4, 2018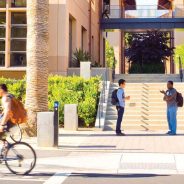 Class of 2021 MBA hopefuls: mark your calendars.
The Stanford Graduate School of Business has officially announced its newest MBA deadlines, beginning this fall and culminating in spring, 2019.
Round One
Deadline: September 18, 2018
Notification: December 13, 2018
Round Two
Deadline: January 10, 2019
Notification: March 28, 2019
Round Three
Deadline: April 3, 2019
Notification: May 16, 2019
Head over to the official Stanford GSB website for more application information.
May 31, 2018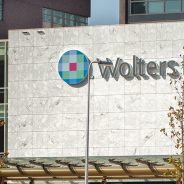 The average person may not know what international information services firm Wolters Kluwer does, or even how to pronounce it But when it comes to post graduate job placement, every MBA knows (or should know) the Dutch company's name, and its status as a top MBA recruiter. Continue reading…
May 30, 2018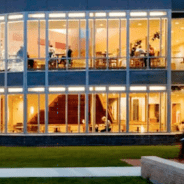 Deadlines for the One and Two-Year MBA programs at the Emory University Goizueta Business School have been officially announced for the 2018-19 academic year, which are as follows:
Round 1
Application Deadline: October 5, 2018
Notification Date: November 30, 2018
Deposit Due: December 21, 2018
Round 2
Application Deadline: November 9, 2018
Notification Date: January 25, 2019
Deposit Due: February 22, 2019 (International & One-Year) / April 19, 2018 (Domestic)
Round 3
Application Deadline: January 4, 2019
Notification Date: March 8, 2019 (Domestic) / March 15, 2018 (International)
Deposit Due: April 9, 2019 (One-Year) / April 19, 2018 (Two-Year)
Round 4
Application Deadline: March 8, 2019
Notification Date: Rolling (One-Year) / May 3, 2019 (Two-Year)
Deposit Due: Upon Notification (One-Year) / May 15, 2019 (Two-Year)
May 30, 2018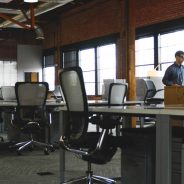 Don't be left behind, and get a jump on the MBA application process this June! Here's your guide to this month's MBA admissions deadlines in our top metros. Continue reading…