Post tagged "mba"
Sep 17, 2018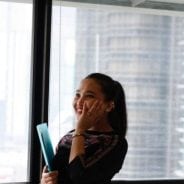 There's always new and exciting job opportunities out there for MBAs. Whether your a seasoned business professional who sought an MBA to reach a high level position, or a new MBA grad looking for an entry level consulting job, here's this week's top new MBA jobs.
Sep 11, 2018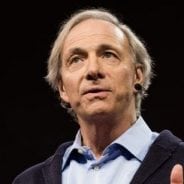 For 40 years, investment firm Bridgewater Associates has managed portfolios and partnerships with a tremendous level of success. Today, the company manages about $160 billion for approximately 350 global clients, including public and corporate pension funds, university endowments, charitable foundations, supranational agencies, sovereign wealth funds, and central banks. Ray Dalio, Founder of Bridgewater Associates and Harvard Business School MBA grad, is a big reason for this success. Continue reading…
Sep 10, 2018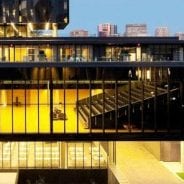 The newest batch of University of Toronto MBA deadline dates have been announced for the Rotman School of Management, beginning early next October.
Rotman MBA Deadlines
Round One
Deadlines: October 1, 2018
Notifications: December 14, 2018
Round Two
Deadlines: January 7, 2019
Notifications: March 8, 2019
Round Three
Deadlines: March 4, 2019
Notifications: May 3, 2019
Round Four
Deadlines: April 29, 2019
Notifications: May 31, 2019
Head over to the official Chicago Booth website for more application information.
Toronto Rotman School of Management MBA Essays
In addition to the Rotman MBA deadlines, the business school has also unveiled its newest essay questions. A new statement from the school reads:
"The full-time MBA program at the University of Toronto, Rotman School of Management attracts top talent from an incredibly diverse range of professional and academic backgrounds around the world so we don't really have a typical candidate. In admissions, we look for intellectual horsepower, experience, and impact, communication, and presence.

Beyond that, our admitted students stand out by doing interesting things with their personal and professional lives — something we describe as the 'spike factor'; what are the things that you have done in your life that demonstrate Passion/ Grit/ Resilience/ Innovation/ Drive/ Ambition and more? This can cross all or any aspects of life outside of work – hobbies, volunteerism, awards, entrepreneurial ventures, sports and the arts. We believe that exposure to a rich diversity of viewpoints makes for a superior learning experience, and pride ourselves on building a diverse class of exceptional individuals who will go on to make the School proud as professionals and alumni."
Rotman's unique essay asks applicants to provide "1-3 of your 'spikiest' pictures" to the supplemental item section, which you can find here. With the photos, applicants must "illustrate your 'spike factor,'" with up to 1000 words.
Applicants must also "list 3-5 attributes or characteristics that best describe you, with one word per piece."
Lastly, applicants must provide a video and time-written response, which is as follows:
"The video interview component is a required part of Rotman Admissions process designed to give all candidates guaranteed "face time" with the Admissions Committee and showcase your personality, characteristics, passions, and values.
You will have an opportunity to test the technology, and then will be asked two taped questions, followed by a real-time written response (no video with this component.) Both questions are personality/values based and are designed to be answered without any advanced preparation and will only take a few minutes to complete. The written question is designed to simulate the typical email communications you will create as a Rotman MBA student. After completing your questions, you will receive a confirmation email and unique URL to input into this section of the application and complete the live component. Good luck and have fun with the process!"
Sep 6, 2018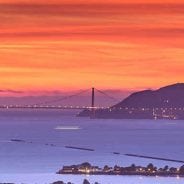 Last week, UC Berkeley's Haas School of Business unveiled stats for the incoming students that comprise its full-time MBA Class of 2020.
With 291 full-time MBA students (along with 276 evening and weekend students), the Berkeley Class of 2020 is larger than any before.
The new class one of the most academically accomplished in school history. Average GPA for this year's first-year class is 3.66, off just .05 from last year's. But an increase in average GMAT offset the tiny backslide in GPA. At 726, it moved up one point higher than last year's incoming class.
In terms of professional experience, Haas students come from various backgrounds. About a quarter of the students come from the consulting industry, and another 20 percent come from banking/financial services backgrounds. The industries drawing the third-, fourth-, and fifth-most Haas grads are high tech (10 percent), nonprofit (9 percent), and healthcare/pharmaceutical/bio (7 percent). In addition, 5 percent of the incoming class has military experience.
The percentage of women in Haas's incoming class is also up over the previous year, something we've also seen this year at Northwestern's Kellogg School, Duke's Fuqua School, and USC Marshall, among others.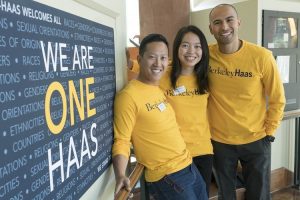 About 43 percent of the incoming Berkeley Class of full-time MBAs are women—a 3 percent increase. International students from 30 countries make up around 34 percent of the class, down from 39 percent last year. Here, too, Haas is not alone. Many U.S. schools have shared, in both in published class profiles and informal conversations, that international application volume was down, or at best, flat year over year.
Former Haas Dean Richard Lyons stepped down in June after 11 years with the school, a role in which he raised more money than any prior dean and oversaw the construction of Connie & Kevin Chou Hall. The addition of the new building helped make it possible to expand the Haas class, an effort Lyons championed. He and other supporters viewed it as a way to help ensure that Haas has enough graduates to command attention from the world's top recruiters without compromising the intimacy and culture.
"Part of the reputation of the school is a function of its scale, and there are times where you are just not at the right reputational scale. You're too small," he explained in a 2017 interview with Clear Admit.
"It's a super intimate experience—there's no question about that—but target companies want to go to a place where there are enough people graduating that they can send a team of recruiters, for example. If you are too small you are below the threshold."
Ann Harrison, a renowned economist and member of the faculty at the University of Pennsylvania's Wharton School, will serve as Haas's next dean. Harrison begins her term on January 1, 2019. Professor Laura Tyson, the current interim dean since Lyons left, returns to her prior faculty positions next year.
---
This article has been edited and republished with permissions from Clear Admit.
Sep 5, 2018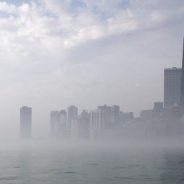 Let's explore some of the most interesting stories that have emerged from Chicago business schools this week.
---
In new research co-authored by Northwestern Kellogg Assistant Professor of Management and Organizations Maryam Kouchaki finds that "across cultures, when people view a particular decision as being moral in nature, they don't feel like they are making a choice at all, and they pay less attention to alternative courses of action."
In other words, "people who viewed a particular issue as moral experienced a lower sense of choice when making a decision related to that issue, as compared to people who did not view the issue as moral."
Kouchaki notes, "Even though they did the most amazing thing, it wasn't like they felt that they deliberated. They felt like they had no choice. Their sense of freedom has been constrained and it has a spillover effect for your actual behavior."
The study was co-authored by Cornell's Isaac Smith and Nanyang Technological University's Krishna Savani of Nanyang Technological University.
You can read the full article here.
Notre Dame's Mendoza College of Business just announced its new one-year, 31-credit-hour Master's of Science in Business Analytics (MSBA), designed for "pre-professional students with little or no work experience."
In a recent release, John W. Berry, Sr. Professor of Business and Chair of the Information Technology, Analytics, and Operations Department, describes MSBA students:
"They were either recent graduates that didn't have the work experience, or international students interested in the STEM degree who wouldn't be able to work while earning their degree."
According to the school, the program's goal is to "provide a rigorous education in applying analytical techniques to massive data sets to solve business problems — knowledge that has become critically important due to revolutionary advances in information technology."
Katherine Spiess, Associate Dean for Graduate Programs at Mendoza adds, "In addition to learning about cutting-edge data analytics, our MSBA students have the opportunity to explore the ethical dimensions of collecting and analyzing data to promote business as a force for good in society."
You can find out more about the brand new Notre Dame Master's of Science in Business Analytics here.
MakerGirl, a nonprofit founded by Gies College of Business students to enable "college students to teach science, technology, engineering, and math (STEM) skills to girls ages 7-10," recently expanded its operations to include robotics and special coding classes at Northwestern University and announced plans to collaborate with DePaul University.
The goal of MakerGirl's founders is to "impact 10,000 girls by 2023, including half from underrepresented and rural communities."
Julia Haried ('15 ACCY, '16 MAS) and full-time employee at Deloitte, recently spoke about how invaluable the support of the school has been to the launch and growth of MakerGirl.
"In [my social entrepreneurship] class, the idea was born and incubated by myself and co-founder, Elizabeth Engele, and supported by course instructors. The idea was further launched in the iVenture Accelerator, a Gies-supported venture accelerator that gave us $10,000, mentorship, and a summer to grow MakerGirl's impact at the Research Park. Because of these experiences, I was challenged and encouraged to solve a big social problem."
Co-founder Elizabeth Engele also adds, "It's so much fun and fulfilling to build a program that creates a meaningful experience for girls right now that also impacts their future. We have witnessed girls self-identify as MakerGirls after the program, which is incredibly powerful for themselves, their families, and their communities."
She continues, "MakerGirl brings me the greatest joy when I see young girls get excited about science, technology, engineering, and math, and literally shift who they perceive themselves to be in the world."
You can read more from the interview here and visit MakerGirl's official site for more information.
Sep 5, 2018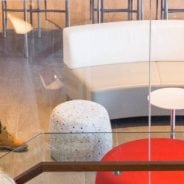 When it comes to the latest and greatest MBA jobs, MetroMBA has got you covered. Whether you're looking for a consulting job at one of the top firms, or a tech job across the globe, this list has a little something for everyone. Check out this week's curated list of new MBA jobs below:  Continue reading…
Aug 31, 2018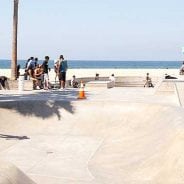 We've rounded up the biggest news stories coming from business schools in the Los Angeles metro area this week, including the introducing of new Cal State Fullerton accounting courses.
---
The Mihaylo College of Business at the California State University, Fullerton recently announced new courses in the school's accounting program. The accounting department, which aims to provide students with a well-rounded introduction to the field, hopes the new courses will offer the skills necessary for students to succeed in the industry, whether within major companies or smaller firms.
The new courses will include: Accounting Data Analytics, Seminar in Contemporary Accounting Problems, and Accounting for Income Taxes.
All classes will be available in either fall 2018 or spring 2019 semester. Classes will be taught by professionals in the field, such as Ernst & Young Executive Director of Tax Services Roger Idnani, who teaches the Accounting for Income Taxes.
Click here for more information on the Department of Accounting at Cal State Fullerton Mihaylo.
Visitors from around the world gathered in at USC's Marshall School of Business this August for the sixth annual USC Marshall Global Supply Chain Excellence Summit. The two-day conference which gathered more than 500 leaders in the field to share their thoughts and industry insight.
USC Marshall dean, James G. Ellis, comments:
"We are fortunate to be able to facilitate a meeting of the institutions, government agencies, entrepreneurs, professionals and students engaged at the highest levels of the global supply chain."
The conference included a lineup of keynote speakers, presentation of industry awards, and updates from the field. In addition to staying current within the industry, the conference helps to connect business students with those in the field seeking fresh talent. At the close of the summit, attendees were invited to join for a reception and industry career fair, allowing for networking opportunities.
Read more about USC Marshall and the Supply Chain Excellence Summit here.
A new report from the Los Angeles Business Journal reveals that the county's unemployment rate has remained steady throughout the summer, staying at roughly 4.5 percent throughout July.
Despite seasonal job losses throughout the education sector, the rate of unemployment in L.A. County remains the same. Adjusting for the payroll jobs that dropped in June with the end of the academic year, L.A. County reported a net gain of 7,300 jobs in July. Over the past year, the net gain has been roughly 49,000 jobs, or 1.1 percent. The slow growth seems to indicate the fact that L.A. County has been operating at nearly full-employment for some time.
To read more about job growth in L.A. County and read the Los Angeles Business Journal's full report, click here
Aug 31, 2018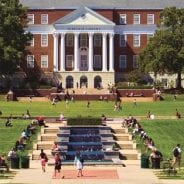 The newest University of Maryland MBA deadline dates for UMD Smith are here. Mark your calendar with the details below.
University of Maryland Deadlines (2018-19)
Round One
Deadlines: October 1, 2018
Notifications: December 23, 2018
Round Two
Deadlines: November 1, 2018
Notifications: January 15, 2019
Round Three
Deadlines: December 15, 2018
Notifications: March 15, 2019
Round Four
Deadlines: January 15, 2019
Notifications: April 15, 2019
Round Five
Deadlines: March 1, 2019
Notifications: May 1, 2019
University of Maryland Smith MBA Essays
Required Essay
Why Smith? Why an MBA? Why now? Be sure to include your short-term and long-term career goals (300 words).
Optional Essay
Please use this essay to discuss anything additional about your candidacy that you have not yet shared in your application.
Aug 30, 2018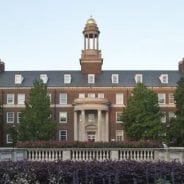 The newest Southern Methodist University MBA deadline dates for the Cox School of Business are here. Mark your calendar with the details below.
SMU Deadlines
Round One
Deadlines: October 15, 2018
Round Two
Deadlines: December 3, 2019
Round Three
Deadlines: January 7, 2019
Round Four
Deadlines: March 4, 2019 (Final International Deadline)
Round Five
Deadlines: April 29, 2019 (Final Domestic Deadline)
SMU Cox is accepting applications after April 29 on a rolling basis.
SMU MBA Essay Questions
1. (All applicants) "What are your post-MBA goals upon graduation? Please be as specific as possible, which might include desired roles, target companies, and/or industry."(250 word limit)
2. (All applicants) "In three words, how would a coworker or professional mentor describe you? In three words, how would your closest personal friend describe you?" (six word limit)
3. (Full-Time, Fast Track, JD/MBA students only) "Think of an event that has changed your perspective in the last three years. Describe how this event has impacted your personal or professional outlook." (250 word limit)
4. (Full-Time, Fast Track MBA applicants only) "Business is an ever changing and evolving entity. Individual's plans and interests can change as a result of industry downturns and/or emergence of new opportunities. Keeping an open mind while navigating your career is an essential component of success. Should the short-term goals you provided above not materialize, what alternative direction would you explore?" (250 word limit)
5. (MA/MBA students only) "How do you plan to make an impact on the arts/non-profit community and how specifically would your graduate education help you do so?" (250 word limit)
6. (MA/MBA students only) "Tell us about a time in the past three years your opinion about an arts/non-profit organization was changed and how." (250 word limit)
Check out the official SMU Cox website for more application information.
Aug 29, 2018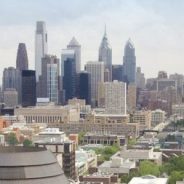 With students in the Wharton MBA Class of 2020 settling on campus, Deputy Vice Dean Maryellen Reilly took to the school's MBA Admissions Blog to welcome the new class.
The Wharton MBA Class of 2020
Although application volume is down, the average GMAT score rose to the school's previous record high of 732. This score matched the Wharton MBA Class of 2017.
"This class is an impressive collection of leaders from all walks of life, backgrounds, nationalities, industry experiences, and ambitions," Reilly writes. "These newest members of the Wharton community bring with them a wide-range of perspectives to enrich their shared experiences both in and outside of the classroom."
Application volume fell by 6.7 percent, dropping from 6,692 to 6,245. But here Wharton is in good company.
It is difficult to find a leading U.S. school reporting that applications were increasing measurably year over year. The vast majority are sharing that numbers are decreasing, or at best remaining steady.
Perhaps one of the biggest shifts between last year's class and this year's is the uptick in humanities undergrads, increasing to 45 percent from 41 percent. Students with STEM backgrounds make up another 29 percent of the class, trailing those in business, at 26 percent.
Around 33 percent of the incoming class is international, increasing from 32 percent last year. Although students this year hail from 80 different countries, compared to just 65 one year ago. U.S. students of color make up another third of this year's class, not changing from last year.
There are 862 students in the Class of 2020, one shy of the previous class. The percentage of female students slipped one point, to 43 percent.
In terms of prior work experience, former consultants outnumber all others by a considerable margin, making up 27 percent of the class, up from 26 percent last year. The next-largest group, at 13 percent, comes from private equity/venture capital, with 10 percent of tech students following closely.
For the whole view of the Class of 2020, check out the Wharton profile here. As well, get familiar with the school's MBA programs here.
---
This article has been edited and republished with permissions from our sister site, Clear Admit.