Post tagged "mba"
Nov 22, 2017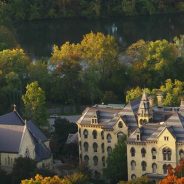 A team of Notre Dame Mendoza School of Business MBA students won first place and a cash prize of $5,000 in the 22nd Annual International Case Competition (ICC). The competition was held earlier this month at Carnegie Mellon's Tepper School of Business and was organized by Tepper's Operations Management Club.
The competition provides student teams experience in organizing and prioritizing issues, applying decision-making skills, working in teams, and developing innovative solutions—all under the pressure of competition, according to the Operations Management Club. The competition unfolds over two rounds—a 20-minute presentation followed by a 10-minute Q&A session in the first round, and a 30-minute presentation to the judges in the finals.
The Mendoza team was made up of Christopher Kunnen ('18), Austin Gilbertson ('19), and Zachary Kozak ('18). They beat out 10 teams from top universities across the country, including MIT Sloan School of Management and Carnegie Mellon University Tepper School of Business.
"Overall, case competitions are a great experiential component to the MBA experience," Kozak said. "The competitions combine both real-world problem solving and simulating the time-constraint project management challenges that we as professionals will experience in the future."
The Notre Dame MBA team won thanks to their ability to identify the key issues in the case and its development of data-driven insights and recommendations that went beyond expectations.
"We employed a key take-away from one of our favorite professors, Dan Connors, who teaches the course Lessons from Turnaround Situations in the fall term," Kozak said. "Dan, a former Bain consultant, conveyed to us early on to follow the strategy of 'Listen, Deliver and then Add' for any business problem. We replicated this approach when analyzing the problem and then building our presentation."
ICC also connects leading operations talent with multinational sponsor companies for networking and recruiting opportunities, including Eaton, Amazon, and Emerson.
Nov 21, 2017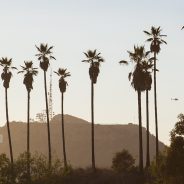 As businesses grow and develop, it's up to supply chain managers, or SCMs, to effectively ensure that all goods and services are delivered in a quick, optimized manner.
SCMs are the logistical overlords of any major operation—they oversee how all the parts of their product, including raw materials, information, and finance, move from supplier, to manufacturer, to wholesaler, to retailer, and finally to the consumer.
As more and more MBA students and graduates find employment as SCMs, more business school have added courses and concentrations in supply chain management, including some top business schools in the Los Angeles metro.
If you're a prospective MBA in the City of Angeles, take this deeper dive into these LA metro MBA programs.
The Best Los Angeles Supply Chain Management MBA Programs
Anderson School of Management – UCLA
While the UCLA Anderson School of Management doesn't offer a concentration or major in supply chain management, related coursework is recommended for MBAs on the consulting specialization, including 240F – Supply Chain Management. The course is taught by Chris Tang, UCLA Distinguished Professor and Edward W. Carter Chair in Business Administration. Tang is a foremost scholar on supply chain management, having published more than 100 articles and five books.
The course explains how supply chains work and how to deal with many of their strategic and tactical challenges. Topics covered in the class include:
Issues and opportunities brought by the Internet and the rise of e-business
Instabilities caused by inadequate information-sharing
Outsourcing
Strategic alliances
Graziadio School of Business and Management – Pepperdine University
The Graziadio School of Business and Management offers not only one, but two specialized MBA programs that offer supply chain coursework: the Digital Innovation & Information Systems MBA and the Full-Time Applied Analytics MBA.
The Digital Innovation & Information Systems MBA is available to 15 and 20-Month MBA students and focuses on bridging the gap between business and technology. All electives in this program are offered in a blended learning format with one elective course scheduled per 7-week period and requires two Saturdays of on-campus class sessions at the West Los Angeles Graduate Campus, with the remaining coursework offered online. Related coursework includes DESC 634 – Supply Chain Management.
The Full-Time Applied Analytics MBA is an immersive program that prepares students through a core curriculum is built around Decision Sciences and Information Systems and Technology Management, with Global Business and elective course requirements to round out your education, such as DESC 627 – Supply Chain Management Analytics. The class places a strong emphasis on the development and use of analytics-based models to illustrate the underlying concepts involved in both intra-and inter-firm logistics operations.
---
---
Loyola Marymount University – College of Business Administration
The Loyola Marymount University College of Business Administration offers a Purchasing and Supply Chain Management Online Training Program. While not an MBA program or part of a graduate degree program, this online certificate program teaches fundamental aspects of the supply chain environment, including enterprise resource planning systems, requirement systems, interrelationships between purchasing, vendor selection, sources of supply, and more. This program is a good choice for those looking for project management experience.
Marshall School of Business – USC
Similarly to Marymount, the USC Marshall School of Business offers a graduate certificate program in Optimization and Supply Chain Management. Offered in partnership with the Viterbi School of Engineering, the program focuses on areas such as product introduction, strategic procurement, outsourcing, logistics and distribution, information technology and its role in managing global supply chains, and supply chain optimization. Units earned in the process of completing the certificate can usually be applied to an MBA degree and successful completion of the graduate certificate is documented on the graduate's USC transcript and acknowledged with a certificate (diploma) issued by the University of Southern California.
Peter F. Drucker and Masatoshi Ito Graduate School of Management – Claremont Graduate University
The Peter F. Drucker and Masatoshi Ito Graduate School of Management offers supply chain management as an area of concentration for their MBA program. Students on this track explore concepts of supply chain management while learning to leverage technologies like big data, analytics, optimization, and geospatial systems.
Drucker is also home to the Center for Supply Chain & Logistics. After launching in 2015, the Center has partnered with business, government, trade, and policy leaders to enhance the performance of supply chains globally and the economic performance of the region. Partnership with companies like Toyota have created wonderful opportunities for students, such as the Toyota Women of Achievement Scholars program, which aims to create the future of supply chain by empowering women to take the lead in this vital field. The fellowship provides female scholars with a top notch education and formal mentor programs with other women leaders and career guidance to make the most of their degrees.
Nov 20, 2017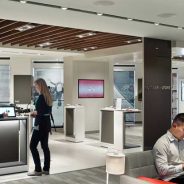 Telecom giant Verizon Communications provides wireless and wired telephone, internet and television service, in addition to cloud-based services to businesses. One of the largest wireless service providers in the United States, and among the largest communications technology companies in the world, Verizon employs nearly 200,000 employees—including a large number of MBAs.
Working at Verizon
Working at Verizon has its perks. In addition to competitive salaries and performance-based incentives, benefits include 401(k) savings with company match and discounts on Verizon products. Some Verizon offices also feature in-house gyms, or discounted gym memberships. The company is also committed to lifelong learning, providing training, development, and tuition assistance
Other worthy benefits Verizon employees can take advantage of include:
Adoption expense assistance
A matching gifts program
Military discounts
Employee Relief Fund for victims of natural disasters
Best-in-class health and insurance benefits
Healthy Pregnancy Program for expectant mothers
Verizon was also recently recognized as the top company for diversity leadership by Diversity MBA Magazine.
"Being good at diversity and inclusion is not an option at Verizon. With more than 180,000 employees serving customers in more than 2,700 cities spanning more than 150 countries, Verizon is privileged to serve a very vibrant and diverse marketplace," said Magda Yrizarry, Verizon Chief Talent and Diversity Officer.
"Being successful with a customer base like this is not possible without a diversity of people, ideas, and experiences," Yrizarry added.
According to Diversity MBA Magazine, Verizon recruiters maintain close relationships with organizations like the Society of Women Engineers, the National Society of Black Engineers, and Hispanic Business Students and Professionals. The company also has a fantastic track record of hiring women and minorities, with women and people of color making up about 60 percent of the company's board of directors, while women specifically make up 37 percent of senior management.
Verizon was also one of the first major companies to offer benefits to same-sex couples in domestic partnerships and provide free preventative care services to women, such as on-site mammography screenings. The company is also well-known for its practice of recruiting veterans.
"Verizon is a diverse company in its people, ideas, services, and the communities it serves," Yrizarry said. "Our workplace culture ensures that everyone, no matter their ethnicity or background, has opportunities to contribute to the solutions required to stay relevant and competitive in the marketplace, grow professionally and advance their career."
Joining the Verizon Team
Verizon offers a number of internships and MBA Leadership Developmental Programs to graduate business students. According to MBA Exchange, these programs offer MBAs a first-hand rotational learning experience focused in different aspects of the company. With so many different paths and career opportunities at the company, these programs are an opportunity to build strong leadership skills in a particular division of Verizon.
MBA opportunities include:
Marketing MBA Internship
MBA Business Transformation Internship
MBA Finance Leadership Developmental Program
MBA Marketing Leadership Developmental Program
MBA Product Management and Strategy Internship
Supply Chain MBA Internship
What Are These Jobs Like?
Let's take a look at some of these Leadership Developmental Programs. The Supply Chain MBA Leadership Development Program is a two-year rotational program designed to develop future Supply Chain leaders at Verizon. MBAs work on projects that develop skills in supply chain, operations, strategic planning, and sustainability. Students in the Supply Chain MBA Leadership Development Program may be assigned to any of the following focus areas:
Supplier Management
Strategic Supply Chain Planning
Inventory Management and Logistics
Meanwhile, the Marketing MBA Leadership Development Program challenges business students with high-impact projects that develop their skills in branding, product management, and marketing strategy. The two year rotational program is designed to develop skills in:
Business or consumer product management
Marketing strategy
Marketing operations
Branding
Promotions
Who is Verizon Looking For in New Hires?
Verizon specifically states the type of candidates they are looking for in various job descriptions on the web. These jobs call for "a motivated self-starter" who is "never satisfied with the status quo." The telecom giant seeks candidates who are always trying to beat a personal best and thrive in fast-paced environments where new challenges come up every day. Prospective hires should be flexible, dependable, and work well in varying environments.
It's also a plus if any MBA internship candidate has:
Proven record of academic, professional and leadership achievement
Excellent organizational, analytical and critical thinking skills
Strong quantitative and technical skills
Great verbal, written, communication and presentation skills
Proficiency with Microsoft Office Suite
You can find more Verizon job opportunities here.
Nov 17, 2017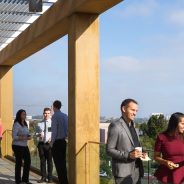 The Paul Merage School of Business at the University of California, Irvine said goodbye to a beloved family member when Pamela Adams, MBA '98, lost her battle with cancer earlier this fall. As an investment manager and certified financial planner, Adams built a successful career. However, it was her numerous contributions to her alma mater that makes her passing especially hard on UCI.
After graduating with an MBA from the Merage School in the late '90s, Adams helped found the Dean's Leadership Circle (DLC) in 2005 with then dean Andy Policano. The DCL is a business network for alumni and executives to help build stronger ties in the business community. Adams served on the DLC Advisory Board as a "Visionary" member until recently.
"Certainly, she will be missed," dean Eric Spangenberg said. "Most definitely, she will be remembered. Always, Pam Adams will be cherished in the hearts of the Merage School family."
Adams helped launch the school's Center for Investment and Wealth Management (CIWM), chaired the CIWM Community Programs and served on its Advisory Board. Beginning in 2008, Adams served as a member of the Merage School Dean's Advisory Board, and, just this past year, endowed scholarships for young students to attend the LifeVest financial literacy program hosted by the CIWM. In 2005 Adams was recognized as a UCI Lauds & Laurels Distinguished Alumni Award as one of the Merage School's most outstanding alumni.
"Pam was a natural leader in every aspect of her life," said Policano, who is currently the faculty director of the CIWM. "She was an iconic role model for our students and we are indeed fortunate to have been the beneficiaries of her guidance, generosity and friendship. Because of Pam, we have improved the community around us and enabled others who are less fortunate to have the opportunity to succeed."
Adams also dedicated much of her time to mentoring young people and supporting women in need. She was a founding member of the Girls Inc. Guild of Orange County, a nonprofit serving girls in need, and an active member of the National Association of Women Business Owners of Orange County who named her "Member of the Year" in 2007.
"We owe a great debt of gratitude to Pam," added Sandra Findly, Executive Director of Development in the Office of External Relations at the Merage School. "She has set the bar high and we are forever thankful for her dedication and commitment to making a difference in the lives our students and alumni, the people in our community, and in the lives of every single one of us who had the good fortune to know her."
Nov 15, 2017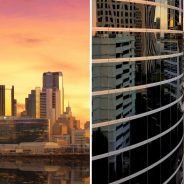 Among the bustling metros of the Lone Star State, Dallas and Houston are the biggest. Locals from the Houston and Dallas metros are die-hard about their towns, and their business schools take their MBA programs seriously. Both cities offer plenty of part-time options to prospective MBAs, so let's take a deeper dive.
Location
While Houston and Dallas are only about four hours away by car, each metro offers completely different living experiences. As far as weather goes, if you dislike humid climates, Dallas may be the location for you. If you love being by the water, Houston may be up your alley—though the city, unfortunately, is more at risk for tropical storms and hurricanes.
Houston is statistically the more expensive city to live in, but not by a significant margin. According to Numbeo, a database of user contributed data about cities, you would need around $4,242 in Houston to maintain the same standard of life that you can have with $4,000 in Dallas, assuming you do not own a home. As far as entertainment goes, it's really a tie: Both metros boast great restaurants, shopping, sports entertainment, and nightlife.
Here are a couple more quick stats comparing Houston and Dallas, courtesy this awesome infographic from SpareFoot:
Houston is the 5th best US city for good jobs, Dallas ranks 18th.
Houston is the 5th best US city for job seekers, Dallas is 6th.
Dallas has the 13th lowest unemployment rate in the US, Houston is 18th.
Dallas has the 9th most affordable housing marketing in the US, Houston is 8th.
Not every MBA candidate can manage a full-time degree program. So many business school students continue to work throughout their studies, balancing a job and graduate school through a part-time MBA program. Many of these programs take place in the evenings and on weekends, allowing for flexibility along with continued professional growth.
Dallas Part-Time MBA Programs
The following schools in the Dallas metro offer part-time MBA programs:
The Southern Methodist Professional MBA features a flexible and modular curriculum that students can customize to their learning and future career goals. Students have the option to choose a concentration and a minor from nine subject areas, including: accounting, finance, general business, information technology and operations management, management, marketing, real estate and strategy, and entrepreneurship.
The estimated total cost of the aforementioned Professional MBA program is $93,696. This figure excludes costs such as books, materials, housing, or transportation. However, approximately 60 percent of students receive some form of financial aid, either need-based or consumer loans.
The Professional MBA program at the Naveen Jindal School of Business consists of taking two classes each semester, and classes are usually offered Monday-Friday from 4 to 10 p.m. The program is offered three different formats: a Evening Cohort, Flex, and Online. The Evening cohort option can be completed in 24 months, and allows the entire intake to experience the 30 required classes together. The Flex program lets students finish their degree on their own schedule, online and on campus. Similarly, the Online MBA offers plenty of scheduling options, but a limited choice of electives and concentrations.
Tuition costs depend on the amount of courses taken per semester and which track students are enrolled in. At UT Dallas, students pay lower per credit when taking more classes per semester. The estimated cost for tuition and fees for in-state residents in the Evening PMBA program is $42,347, and $78,449 for non-residents and international students. Tuition and fees for resident students in the online program is estimated at $49,531, with non-resident tuition at $84,016. Scholarship opportunities are available.
The Professional MBA at the Neeley School of Business meets twice a week in the evenings. The cohort-based program that can be completed in as little as 24 months or as many as 33 months—the amount of time it takes to complete the program depends on how students schedule their elective courses.
One year of the Texas Christian Professional MBA program costs an estimated $33,090, which includes tuition and other program fees. Books and other course materials are estimated at about $1,000.
Students in the University of North Texas MBA program have the option of taking courses on a full-time or part-time basis, and can earn a MBA degree in such areas as finance, health services management, marketing, logistics and supply chain management, organizational behavior and human resource management, strategic management, or business studies. Students completing the MBA in business studies also have the opportunity to complete a concentration in international business, library science and technology, real estate, or sustainability.
The UT Arlington Professional Cohort MBA structure is created for experienced professionals who want to continue to work full-time and follows the same 45-credit hour curriculum as the MBA flexible structure. The cohort structure allows students to complete courses in accelerated five or eight-week sessions, which allows students to complete their MBA in 24 months. This format is only offered at the Fort Worth campus. The estimated cost of the MBA program at the University of Texas at Arlington College of Business is $25,382.
Houston Part-Time MBA Programs
The following schools in the Houston metro offer part-time MBA programs:
The University of Houston Professional MBA program is a flexible program that takes 22 months to complete and consists of 48 credit hours. Students must complete 21 core credit hours and 27 elective credit hours.
Tuition costs at Bauer are estimated at $42,000 for Texas residents, $66,600 for non-resident students, and $72,000 for international students. Costs can change depending on how many classes a student is taking and their student status MBA students can get financial assistance in the form of student loans and scholarships, such as the MBA Bauer Excellence Scholarship. Students can receive up to $10,000 per year, qualify for in-state tuition (for nonresidents) and receive a two-year subscription to The Wall Street Journal.
The Cameron School of Business offers a flexible MBA that holds classes on the weekends and in the evenings. Students in the MBA program at Cameron are required to complete 36 academic hours: 27 hours are in core course and nine credit hours are elective courses.
The cost of the Cameron School of Business MBA program is $1,163 per credit hour. Students taking eight or fewer credit hours per semester are required to pay a $47 activity fee. Those students taking nine or more hours are required to pay $82. Students must also pay a $100 new graduate student fee and an $80 technology fee. Students are required to pay all fees every fall and spring semester.
The Texas Southern MBA program at the Jesse H. Jones School of Business provides a general management education to students who are looking to advance their current careers in business management, and can be taken in a full-time or part-time schedule. Part-time program students can complete their MBA degree over a flexible amount of time, depending on their availability to complete courses. All students complete courses over the fall, spring, and summer semesters.
The Jones MBA costs about $7,130.38 a year for in-state residents and $13,700.38 a year for out-of-state folks. Other fees such as room and board, transportation, books and other personal expenses are not factored in the cost of the program.
Rice University's MBA for Professionals is a flexible program that offers an evening or weekend option to allow students to maintain their current work schedules. The traditional professional MBA is held in a lock-step format while the Extended Professional MBA program holds classes two evenings a week during the first semester and one evening a week after that. Students in this program can extend their education for three years or more, up to five, in order to better fit with their schedule.
The current tuition cost is $101,500 for the Evening and Evening Extended programs and $105,500 for the Weekend program. The tuition covers the complete 22-month schedule of coursework and is billed in 25 percent increments over four semesters.
The University of Houston Downtown part-time MBA can be completed in two or three years. Classes are offered in a hybrid form, with some classes taking place on campus and others online. Students may elect to pursue a "soft start" to their MBA, where students pursue their concentration classes first, or a traditional-start MBA students, where they take core classes the first year, followed by concentration classes in the second year.
The school also offers a three-year path to an MBA where students work on their concentration the first year and then take the core classes in the second and third years, or elect to pursue a traditional start by taking core classes in the first two years and concentration courses in their third year.
At $532 per credit hour for in-state students, tuition for a UHD MBA varies depending on the concentration. Students concentrating on finance, human resource management, leadership management, or business development/sales management will pay $21,840. Concentrations in supply chain management, international business or accounting cost $23,940. An MBA with a general management concentration costs $18,088. Out-of-state students pay about $28,300 and out-of-country students pay around $28,480.
Nov 14, 2017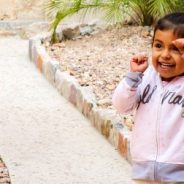 While most MBA students enjoyed some rest and relaxation during their fall breaks, a group of six full-time and Evening MBAs from the Georgetown University McDonough School of Business traveled south of the border.
The students visited the historic city of San Miguel de Allende to volunteer at Centro Infantil de los Angeles, an organization that provides free daycare and preschool to the local community. Founded by Donna Quathamer in 2000 as a safe haven for the children of single mothers who sold their wares at outskirts of town, Casa de los Angeles has come from humble beginnings to serve over 170 children every day.
This marked the second year that McDonough students volunteered at Centro Infantil de los Angeles.
"This is a part of our sustainability efforts to form long-term, meaningful relationships with organizations, which we can pass along (to future MBA classes)," said James Chen, MBA '18, Vice President of Community and Sustainability.
The MBAs worked alongside the full-time staff at the daycare, playing and coloring with the children, brushing their teeth, changing diapers, feeding them, and cleaning the area.
"I wanted the opportunity to volunteer for a great organization, where I knew I would make a difference. I also was very interested in the international aspect of the trip as I love to experience new countries and cultures," Clark Britan, MBA '18, said. "It was a great opportunity to meet other like-minded Georgetown McDonough students."
The trip was organized through the MBA Student Government Association (SGA). The SGA acts as the primary interface between the student body and the faculty and administration and exists to make students' time at the McDonough School of Business as enjoyable and rewarding as possible. The organization plans social events, boosts alumni relations, makes major student organization decisions, manages class finances, and implements new and existing policies or initiatives.
"[This trip] provides students an opportunity to dedicate time to volunteer efforts. The trek is more structured and allows for more in-depth and self-reflective volunteer opportunities for MBA students," Chen said. "Additionally, it aligns with Georgetown's Jesuit values and emphasis on improvement of the global community."
Nov 14, 2017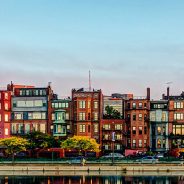 Anyone planning on earning a postgraduate business degree knows that MBA programs cost a lot of money. In the Boston metro, where the cost of living is already high, the annual cost of an MBA program can reach upward of $100,000 … Ouch! Continue reading…
Nov 13, 2017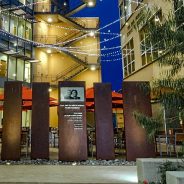 The UC Irvine's Merage School of Business received some good news after the school was ranked in latest business school rankings of The Economist. The school placed 39th in the nation, 16th among public schools, and 56th in the world. The Los Angeles metro business school also scored well in categories including 29th in Open New Career Opportunities; 17th in alumnus rating of career services; and 13th in salary increase.
Continue reading…
Nov 9, 2017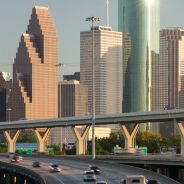 Houston metro is not just home to mouth-watering Texas barbecue and some of the most beautiful beaches in the country. It is also one of the most diverse places on the planet. The melding of cultures and trades yields a booming economy that spreads across a variety of industries, not to mention the best Tex Mex in the world.The city's thriving economy combined with a low cost of living also makes for a large contingent of cultural philanthropists and institutions, giving Houston one of the great art scenes in the US. Delicious food and cultural perks aside, earning an MBA in Houston is a practical decision for a multitude of reasons. Houston is one of the most populous cities in the US, and it is home to nearly two dozen Fortune 500 companies.
For future industry leaders looking to pursue especially lucrative careers, we've laid out the schools that produce the highest paid MBAs in Houston.
Rice University — Jones Graduate School of Business
For b-schoolers aspiring to take high-powered positions with an equally respectable pay off, the Jones Graduate School of Business may be a viable option. The MBA students who graduated in 2016 had an impressive average base salary of $112,158, with an average signing bonus of $25,475. About 34 percent of these grads pursued finance or accounting, and the second most popular industry was consulting (24.7 percent). Though Rice's rankings and stats are objectively impressive, this school also works to build a sense of community. Class sizes are relatively small, at 40 people per class, and professors strive to familiarize themselves with the students they teach.
Mays Business School – Texas A&M University
The rigorous MBA program at the Texas A&M Mays Business School is sure to provide MBAs with the tools they need to launch high-income careers. The average base salary for the class of 2016 was $103,299. This represents an impressive 87 percent increase from the average pre-MBA salary. The full-time track involves a formidable course load during the first year, as this is when 75 percent of students' 49 credit hours will be completed. This creates more freedom to pursue internships and electives in the following months, though internships are generally completed during the summer.
---
---
McCombs School of Business – University of Texas at Austin
At the McCombs School of Business, the mean starting salary for the MBA class of 2017 was a remarkable $117,068, with an average signing bonus of $28,349. A respectable 29 percent of these graduates accepted jobs in the technology field, while 21 percent secured jobs in consulting. This cohort-based program offers MBAs the opportunity to thoroughly map out their academic trajectory, so their education stays aligned with their career goals. This program is unique in that students complete one semester of required courses, and completely design their own curriculum for the remaining three semesters. Students can also design their course choices around one of seven possible concentrations.
Nov 7, 2017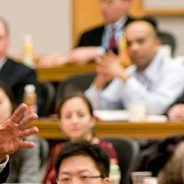 Some sad news out of Northwestern University's Kellogg School of Management — Don Jacobs, Kellogg's dean from 1975 until 2001 and professor of finance since 1957, recently passed away.  Continue reading…