Mar 7, 2019

In our latest installment of the MetroMBA "5 Questions" series, we speak with Anne Schoen, the Associate Admissions Director of Part-Time MBA Programs at the University of Michigan Ross School of Business. Schoen talks about the newest Ross MBA program, changing the Online MBA game, and what this means for the future of business schools.
---
1. Why do you believe the Ross School of Business elected to start offering an online MBA now?
"More and more companies are operating on a global scale, and professionals need to be able to effectively interact with and manage teams across those global boundaries. Managing a project with team members in four different locations presents a different challenge than if those team members all work in the same building. We see educational value in preparing our students to work and engage through primarily virtual channels. Professionals who possess this unique skill set can differentiate themselves in the career marketplace.
In addition, technology (connectivity, learning platforms, virtual tools, etc.) today is at a place where we feel comfortable that an online experience can rival what we offer in our on-campus programs.
Finally, we are answering a demand in the market. For years, we have heard prospective students tell us they really wanted a top-tier MBA experience but require more flexibility in course scheduling and graduation pace. There are amazing working professionals out there desiring a premier educational experience whom this program can serve."
2. What do you believe are the integral differences between this online program and others currently available at other schools?
"One of the signature features of a Michigan Ross MBA is an emphasis on action-based learning, and our Part-Time MBA: Online is no exception. Our three required on-campus residential experiences and required Multidisciplinary Action Project (MAP) course set us apart from other online programs. Our students will enjoy the flexibility of an online program, but also will benefit from engaging in-person with faculty and fellow students during these fully immersive experiential learning projects. These experiences will require that students take the theories they learn in class and apply them to real-world business scenarios. We also will offer our online students full access to our Career Development Office resources, including assistance with on-campus and off-campus recruiting, and individualized career development planning."
3. What do you believe other online programs may be missing?
"We have been very intentional in the development of the online MBA program to ensure that students in this program have the same access and a similar experience to those students enrolled in our on-campus MBA programs. We are holding applicants to the same rigorous admissions standards, keeping the class size fairly small, providing them with the resources needed to advance their careers or make a career switch, giving them a connection to campus and the vast Ross network through residencies, and offering lifelong learning opportunities through our AlumniAdvantage program."
4. If someone couldn't decide between Ross' part-time online MBA and the other options at the school, what factors do you think should push them to the online program?
"I think the two major factors students should consider when choosing between program options at Ross are geography and flexibility. Our Part-Time MBA: Evening program, while flexible in nature, is really only an option for people living in the region because class meetings take place primarily on weeknights. Our Part-Time MBA: Weekend program attracts student from across the country looking for a lockstep, cohort-based program. The Part-Time MBA: Online is flexible—students' progress at their own pace—while also being open to people across the U.S. I always tell students to select the MBA program based on what format is going to work best for their own busy working-professional and personal schedules. The great thing is that we have many MBA formats that feature the same rigorous Ross curriculum. Regardless of schedule, one of our program options will likely meet your needs."
5. Is this a sign for more online programs to come for the Ross School of Business?
"That is an excellent question. Here at Ross, we are always looking at new ways to innovate our programs and ensure that our elite learners have an exceptional educational experience. We will continue to evaluate the changing MBA landscape and needs in higher education and our offerings. Today, we are focusing our energy and resources on successfully launching the Part Time MBA: Online program and recruiting our first class of students."
For those interested in learning more about the Ross Part-Time: Online program, head over to the school's official website.
Feb 11, 2019

For many applicants, the MBA essay question is the single most terrifying and challenging part of the entire MBA application. More than your GMAT, GPA, or resume, the essay is extremely personal. The admissions committee uses it to get to know who you are, what you want, and how you'll fit. And that's a lot of pressure.
To succeed in your MBA essay, you have to know who you are well enough to paint a comprehensive picture that the admissions committee will keep reading until the last word. You want your story to be interesting, to answer the essay prompts, and to demonstrate "why you."
And though every school has different MBA essay prompts, three essential elements are always vital. Continue reading…
Dec 3, 2018

To get into an MBA program, you'll first have to make it through the interview process. Depending on where you apply, you could be asked a range of different questions, many of which are specific to the school. Unfortunately, this can make it difficult to prepare for success, especially if you're applying to more than one school at a time.
To help you prepare for your MBA interview, we've gathered together the five most common MBA interview questions, along with advice for answering each question. But first, we need to figure out what questions you're most likely to run into.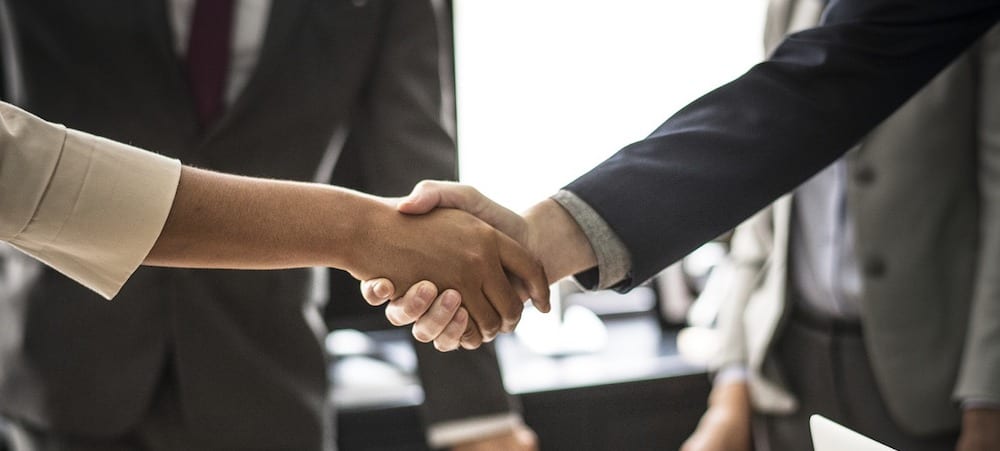 Determining the Five Most Common Interview Questions
In a recent podcast on Clear Admit, Alex Brown, who wrote Becoming a Clear Admit: The Definitive Guide to MBA Admissions, tackled some of the most common MBA interview questions faced by current applicants. He unpacked interview questions such as, "Walk me through your résumé" as well as "Give us an example of a time you took a leadership role."
To get a full idea of the most common interview questions, we took a look at the top ten schools as outlined by the U.S. News & World Report to figure out which questions were asked by the most schools. We looked at:
At each of these schools, there were a few common denominators when it came to questions asked. Here's what we found:
1. Why did you choose this school/program?
Almost every school, except MIT Sloan and Harvard Business School, wants to know why you're interested in their specific program. After all, admissions teams know that you're interviewing at more than one school and they want to know that you've done your research and chose schools that were a good choice for you personally. They don't want to necessarily know that you know the history or prestige of their school or program, they want to know how their program aligns with your goals and interests and how it makes practical sense for you.
When answering this question, you want to try and be as specific as possible when it comes to "why" this program. Be sure to know which clubs, classes, centers, professors, case studies, alumni, or events fit into your MBA goals. This is your best opportunity to demonstrate your research and to show the admissions committee doesn't question why you chose them, and that you've taken the time to imagine what it's like to attend their school.
2. Why are you pursuing an MBA now?
You can go back to school for your MBA at any time, but why are you interested in going back now? That's what every school wanted to know except for Wharton, HBS, and Columbia. The goal with this question is to figure out how an MBA fits in with your current goals for your career and objectives.
During this question, you want to talk about your future career plans and why your situation in life is leading you to make a move to the MBA now. You'll want to discuss your motivation for choosing the MBA now and how the MBA will help your long-term interests be accomplished. Make sure your explanation plots out a path where the MBA is vital to reaching your goals.
3. Walk me through your résumé.
All but four schools on our list asked students to walk them through their resume. Often, this is the first question that you may be asked in your interview. The goal of this question is to allow you to give a summary of your experience to date. This gives the interviewer some groundwork that they can build upon for the rest of the interview. So, how you answer this question is vitally important.
This question might appear very simple at first glance, but it can have a lot of little landmines that you'll want to avoid. A good approach to this question is to think of it as your resume executive summary but in verbal terms. The interviewer is looking for key descriptive terms that define who you are. This is your opportunity to weave in some strengths, passions, and interests.
We suggest coming up with a two- to three-minute verbal version of your resume that focuses on highlights in your career. Make sure you focus on "why" you made certain career choices to better explain your path and then highlight the outcomes of those choices.
4. Tell me about a time you demonstrated leadership. What did you learn from it?
This can be a tricky question, but it's definitely one that you could come across since all but four schools were reported as asking it. The goal here is to demonstrate that you've had some experience in a leadership role, even if it's not traditional. During this question, you can speak about any influence you may have had over your peers—outside of traditional hierarchy—or leadership skills you may have gained during a project.
The key is to prepare three to four anecdotes that you can draw from to highlight such things as your leadership style and skills. In particular, make sure you can talk about key leadership skills such as vision, communication, teamwork, and so forth. And if you can, make sure you can quantify the outcomes of your experience.
5. Are there any questions you'd like to ask the interviewer?
At all but two of the schools—Harvard and Dartmouth Tuck—interviewees were asked to finish out the interview with their own questions. While this might appear to be a simple question at first, it is vital that you get it right. No admissions committee wants you to be a passive candidate, and this is your chance to demonstrate that you are thoughtful, prepared, and interested.
The key here is not to be generic and only ask questions like, "Why do you love X school?" Instead, you want to ask questions that are specific to your goals. For example, you might ask, "What other resources does the school offer for this industry?"
In the end, whether you've already been invited to a few interviews or you're still waiting to hear back, it's important to get prepared as quickly as possible. By practicing answers to some of these common questions, you can ensure that your interviews go off without a hitch.
Oct 10, 2018

The Midwest is a great place to live. Not only is it among the friendliest places in the U.S., but it's home to some top-rated MBA programs including the University of Chicago's Booth School of Business, Northwestern University's Kellogg School of Management, the University of Michigan Ross School of Business, and Indiana University's Kelly School of Business.
So, with all these great schools in the area, the question is, where should you look for your MBA internship in the Midwest?
Below, we've highlighted 14 of the best MBA internships spread out over the cities of Chicago, Milwaukee, Cleveland, St. Louis, and Minneapolis.

When it comes to the Midwest, Chicago is the foregone epicenter. And there's no doubt that it's a great city for internships with many top companies. Chicago is home to nearly 40 Fortune 500 companies while also being considered the financial and cultural hub of the area.
So, where should you look for an internship in Chicago? There are many options:
McKinsey & Company: McKinsey is known for recruiting from a variety of Midwest schools, including Chicago Booth, Northwestern Kellogg, Indiana University Kelley, and Carnegie Mellon Tepper. In fact, last year McKinsey & Co hired 48 employees from Booth. This accounts for nearly 10 percent of the 2017 Booth MBA class.
United Airlines: United Airlines is headquartered in Chicago, IL and has a wide variety of MBA internship opportunities available in the city. There are opportunities in marketing, financial planning and analysis, HR, legal, corporate and government affairs, and more.
Google: For an internship with Google in the Midwest, then Chicago is where you need to be. The Google internship program has openings for students interested in business strategy, finance, hardware, people operations, product management, and more.

As the largest city in Wisconsin and the fifth largest city in the Midwest, Milwaukee is another great location for MBA internships. The city is known for manufacturing and service companies and is home to six Fortune 500 companies. In particular, the city is known for having a large number of financial service firms and health care opportunities.
In terms of internships in the city, you should keep your eye on these companies:
U.S. Bank: An internship at U.S. Bank is a great choice if you're looking for the opportunity to work for the fifth largest bank in the U.S. There are opportunities to intern in distributed database administration, fund services, product management, private capital management, lending services, and more.
Northwestern Mutual: Headquartered in the city, Northwestern Mutual is home to many MBA-level internships. Students can intern in public investments, analytics, strategic sourcing, and more.
SC Johnson: In Racine, WI, just outside of Milwaukee, MBA students can find an internship opportunity at SC Johnson. There are openings in marketing, finance, sales, research and development, manufacturing, and IT. It's an ideal company for those interested in a career in manufacturing.

Cleveland, Ohio home to manufacturing, financial services, healthcare, and biomedical companies. Many top-rated companies call the city home including NACCO Industries, Sherwin-Williams, Applied Industrial Technologies, and KeyCorp. NASA also maintains a facility in Cleveland.
For internship opportunities in the area, look to:
Eaton: The Eaton MBA internship program is ideal for global MBA students who are interested in the energy industry. Eaton is a $20.4 billion company with 95,000 employees around the world with MBA internships in supply chain management, human resources, and more.
Nestle: Located in Solon, OH, just outside of Cleveland, Nestlé has an MBA internship program for students interested in marketing or brand management. Internships get the opportunity to work with the company's global portfolio of more than 2,000 leading brands.
KeyCorp: Headquartered in Cleveland, KeyCorp is one of the nation's largest bank-based financial services companies with more than $134.5 billion in assets. Every year, they high MBA summer associates in investment banking

St. Louis is the cultural and economic epicenter of Missouri. As the 19th largest city in the U.S., it is considered a major economical center for service, manufacturing, trade, and tourism. The metro area is home to many major corporations including Anheuser-Busch, Boeing Defense, Energizer, Panera, Enterprise, Edward Jones, and Purina. In fact, nine Fortune 500 companies call the city home.
Top MBA internships in St. Louis include:
Monsanto: The beleaguered Monsanto was recently acquired by Bayer to strengthen its agricultural division. The MBA internship is designed for individuals interested in digital strategy and innovation.
Emerson: The U.S. MBA leadership program at Emerson is designed for students interested in marketing, operations, supply chain, strategy, HR, financial, or business development. Each year, the company interviews more than 400 MBA candidates to fill their roles.
Ameren Corp: As a leader in energy, the Ameren MBA internship is ideal for candidates interested in providing new solutions to tomorrow's energy needs. MBAs interested in environmental policy and sustainability are preferred.

Minneapolis is the larger of the Twin Cities and the 16th largest metro area in the U.S. Recognized as a global city, the economy is known for business, medicine, sports, manufacturing, and research. Five Fortune 500 companies call Minneapolis their home including Target, U.S. Bancorp, Xcel Energy, Ameriprise Financial, and Thrivent Financial.
The best MBA internships in the area include:
Target: The Target Arrows Leadership Development Program is designed for MBA students interested in being a part of Target's global supply chain and logistics. It's ideal for individuals interested in operations.
S. Bank: Headquartered in the city, U.S. Bank is home to a ten-week competitive internship for students interested in retail payment solutions, enterprise strategy, lending services, performance engineering, and more. Here's an example of the ad for a product management intern.
Sep 17, 2018

There's always new and exciting job opportunities out there for MBAs. Whether your a seasoned business professional who sought an MBA to reach a high level position, or a new MBA grad looking for an entry level consulting job, here's this week's top new MBA jobs.
Aug 16, 2018

This fall, USC Marshall became the first top-tier MBA program to reach gender parity. The incoming full-time MBA Class of 2020 has as many women as men—actually a few more—52 percent. This notable achievement is a massive 20-point percentage leap from last year when women made up just 32 percent of the incoming class.
"We are proud to achieve this distinction," Dean James G. Ellis said in a press release. "Our ongoing focus on diversity and inclusion is playing out in real numbers now. This is only the start."
Gender Parity in Business School
While many other top schools have been working to reach gender parity over the last few years, they've thus far fallen short of the 50-50 mark. According to a 2017 report by the Forté Foundation and the Graduate Management Admission Council (GMAC), the average enrollment of women in full-time MBA programs at 36 business schools is 37.8 percent. That's an improvement of less than one percent from 2016, when it was 37.1 percent, and only a few percentage points up from 2013, when it was 34 percent.
Several other leading schools have hovered in the low 40s in recent years—including Michigan Ross (43 percent), Yale School of Management (43 percent), Dartmouth Tuck (44 percent), and the University of Pennsylvania's Wharton School (44 percent). And Northwestern's Kellogg School of Management recently announced that its incoming Class of 2020 is 46 percent women, a record for the school. These figures all make USC Marshall's achievement even more impressive, though it's also a statement on women in business.
In general, women earn 60 percent of graduate degrees and fill up more than 50 percent of graduate classes, even those in male-dominated professions such as law and medicine. MBA programs, though, have lagged stubbornly behind, which many believe to be the result of a combination of factors. Some of these include the timing of business school, which is later than law or medical school because of the required prior work experience; the return on investment, and the fact that men with an MBA out-earn their female counterparts throughout their careers.
Still, there have been strides forward. Just five years ago, only three of the top 25 schools enrolled more than 40 percent women in their MBA programs. Last year, nearly half had reached that mark. Some schools have yet to release class profile information for the current incoming class, so it remains to be seen how this year compares to last. Regardless, USC Marshall reaching the 50-percent mark is a standout achievement, particularly since it hadn't even broken 40 percent before this year.
"I'm super thankful and proud to be here at this particular point in time," Gabriela Omenn (2020) said. "One of my key interests beyond business school is to elevate women and get them into positions of power, so it's directly aligned with where I want to go in my career. It feels really amazing to be among such a high class of students, and I believe it's going to be something that pays off in dividends after school is done."
USC Marshall MBA Class of 2020, More Than Half Women
To get an idea about how USC Marshall became the first top business school to break through the gender parity barrier, we talked to Evan Bouffides, assistant dean and director of MBA admissions.
Recruiting Efforts Were Strong
According to Bouffides, this past year was a solid one for recruiting at USC Marshall across the board, with improved outreach to all prospective applicants, women included. But Marshall did place a concerted effort on reaching women applicants specifically, he said. These targeted outreach efforts included participation in Forté Foundation events (Marshall is a Forté member school), programming for women as part of on-campus visits, and online marketing campaigns.
"We've been a bit more deliberate and certainly more comprehensive in the way we send messaging out about our program, about the admissions process, and about the university," explained Bouffides. " In general, I feel that we touched a lot more people via electronic communication than we have in the past." In particular, the school increased its follow-up communication with candidates who attended various events.
Bouffides also thought January's Women's Week recruiting event was the best one yet. More than 100 women visited campus for this one-day event to learn about the school, meet other applicants, and get a taste of what it's like to be a USC Marshall MBA student.
"Not only did we have a larger group than in the past, but we also, hopefully, presented a better case for ourselves than we had in the past," said Bouffides. "Our students also did a great job contributing to the decision-making process in a tangible way."
Current students play a big role in recruiting efforts for prospective applicants at USC Marshall. Both Marshall's ambassador students, who work directly with admissions, and student members of its Graduate Women in Business club, reached out personally to candidates and admits as part of the admissions process to share their unique student perspectives. Many of these students also helped organize some of the recruiting events for prospective applicants.
"We also have a follow-up program, where once a person is admitted, we put them in touch with a lot of different groups, students being the preeminent group," Bouffides explained. "The students did a great job answering questions and convincing people to join us."
Improved Rankings and Reputation
Out of the many factors that may have contributed to USC Marshall reaching gender parity this year, the school's improved rankings and reputation had a distinctly positive effect. Marshall jumped four places to 20th in the latest U.S. News ranking of leading MBA programs. And the Financial Times ranked Marshall as one of the best business schools for women to pursue an MBA (20th in the world and 12th in the United States).
"Our rise in rankings and the good press we've had over the last year or two has helped make us more attractive to candidates," said Bouffides. "This, along with our other efforts, helped bring the entire class together."
Another factor that contributed to USC Marshall's gender parity was this year's impressive yield—the percentage of admitted students who ultimately enroll. It was a significant change from last year's class, when less than a third of admitted female students (31.3 percent) chose to enroll. This year, 40.1 percent of admitted females entered the full-time MBA program. This meant that more of the students USC Marshall wanted actually attended, resulting in the highest-quality class on record.
The average GMAT score for the Class of 2020 is 705, up from 703 last year, and the average GPA is 3.5 compared to 3.48. This year's incoming class also includes a record number of underrepresented minorities—21 percent of domestic students, compared to 16 percent previously.
"This year's applicant pool was the strongest in our program's history," said Bouffides. "They brought the highest average GMAT score and the highest average GPA. The women, in particular, were extraordinarily well prepared."
USC Marshall in the Future
So, where does USC Marshall go from here? We asked Bouffides if the school hopes to reach the same levels in coming years, but he said there is no prescribed quota for women in future classes. The goal is always just to bring in the most robust possible class, and diversity is a big part of that—gender parity being just one aspect.
"First, let me explain that we didn't go into the admissions cycle this year stating that gender parity was our goal. We never do that for any particular metric when it comes to admissions," said Bouffides. "We didn't go into the season with parity as a goal, but it was an outcome of the fact that we had a large and talented group of women applying to the program. My hope is that now that we've hit this mark, it will be easier going forward, and hopefully, we'll be even that much more attractive to women and men as well as they think about schools to which they may apply."
As for Omenn, she sees USC Marshall as a model for the future where diverse backgrounds represented by different genders and groups can come together to share their ideas and perspectives—elevating discussions for a richer experience.
"Gender parity is a good model for future applicants, not just at USC but at any business school," said Omenn. "In years to come, applicants will be able to see more of themselves in business school, which will hopefully inspire them to keep striving for their goals."
---
This article has been edited and republished with permissions from our sister site, Clear Admit.