The Best MBA Internships: Midwest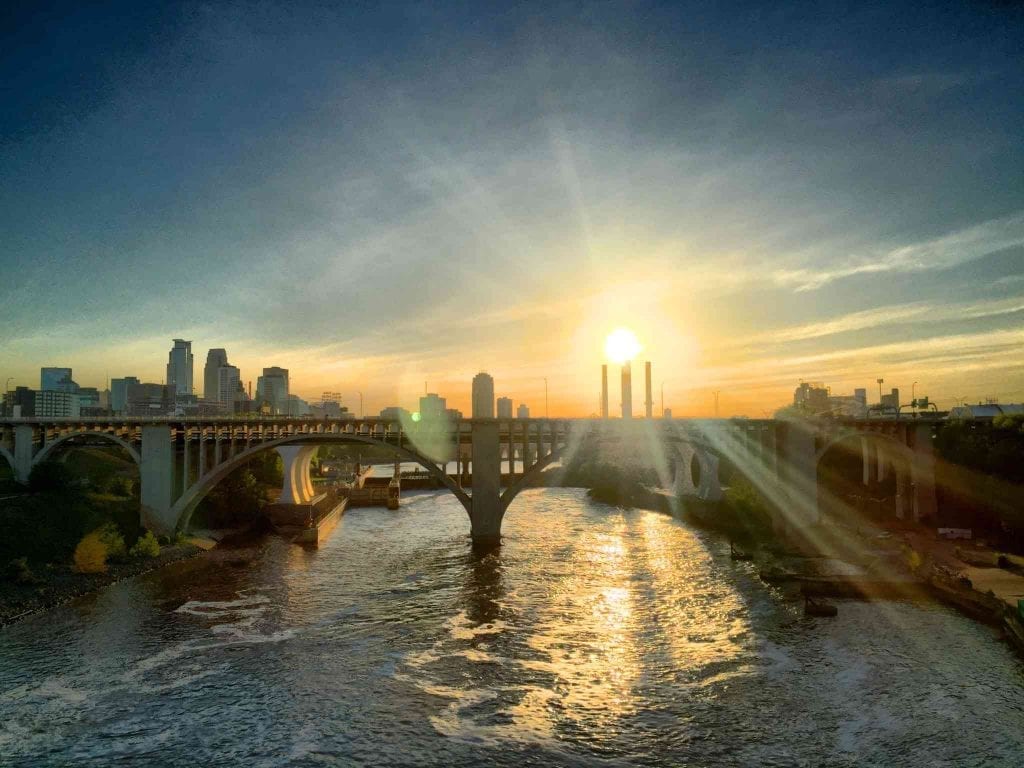 The Midwest is a great place to live. Not only is it among the friendliest places in the U.S., but it's home to some top-rated MBA programs including the University of Chicago's Booth School of Business, Northwestern University's Kellogg School of Management, the University of Michigan Ross School of Business, and Indiana University's Kelly School of Business.
So, with all these great schools in the area, the question is, where should you look for your MBA internship in the Midwest?
Below, we've highlighted 14 of the best MBA internships spread out over the cities of Chicago, Milwaukee, Cleveland, St. Louis, and Minneapolis.

When it comes to the Midwest, Chicago is the foregone epicenter. And there's no doubt that it's a great city for internships with many top companies. Chicago is home to nearly 40 Fortune 500 companies while also being considered the financial and cultural hub of the area.
So, where should you look for an internship in Chicago? There are many options:
McKinsey & Company: McKinsey is known for recruiting from a variety of Midwest schools, including Chicago Booth, Northwestern Kellogg, Indiana University Kelley, and Carnegie Mellon Tepper. In fact, last year McKinsey & Co hired 48 employees from Booth. This accounts for nearly 10 percent of the 2017 Booth MBA class.
United Airlines: United Airlines is headquartered in Chicago, IL and has a wide variety of MBA internship opportunities available in the city. There are opportunities in marketing, financial planning and analysis, HR, legal, corporate and government affairs, and more.
Google: For an internship with Google in the Midwest, then Chicago is where you need to be. The Google internship program has openings for students interested in business strategy, finance, hardware, people operations, product management, and more.

As the largest city in Wisconsin and the fifth largest city in the Midwest, Milwaukee is another great location for MBA internships. The city is known for manufacturing and service companies and is home to six Fortune 500 companies. In particular, the city is known for having a large number of financial service firms and health care opportunities.
In terms of internships in the city, you should keep your eye on these companies:
U.S. Bank: An internship at U.S. Bank is a great choice if you're looking for the opportunity to work for the fifth largest bank in the U.S. There are opportunities to intern in distributed database administration, fund services, product management, private capital management, lending services, and more.
Northwestern Mutual: Headquartered in the city, Northwestern Mutual is home to many MBA-level internships. Students can intern in public investments, analytics, strategic sourcing, and more.
SC Johnson: In Racine, WI, just outside of Milwaukee, MBA students can find an internship opportunity at SC Johnson. There are openings in marketing, finance, sales, research and development, manufacturing, and IT. It's an ideal company for those interested in a career in manufacturing.

Cleveland, Ohio home to manufacturing, financial services, healthcare, and biomedical companies. Many top-rated companies call the city home including NACCO Industries, Sherwin-Williams, Applied Industrial Technologies, and KeyCorp. NASA also maintains a facility in Cleveland.
For internship opportunities in the area, look to:
Eaton: The Eaton MBA internship program is ideal for global MBA students who are interested in the energy industry. Eaton is a $20.4 billion company with 95,000 employees around the world with MBA internships in supply chain management, human resources, and more.
Nestle: Located in Solon, OH, just outside of Cleveland, Nestlé has an MBA internship program for students interested in marketing or brand management. Internships get the opportunity to work with the company's global portfolio of more than 2,000 leading brands.
KeyCorp: Headquartered in Cleveland, KeyCorp is one of the nation's largest bank-based financial services companies with more than $134.5 billion in assets. Every year, they high MBA summer associates in investment banking

St. Louis is the cultural and economic epicenter of Missouri. As the 19th largest city in the U.S., it is considered a major economical center for service, manufacturing, trade, and tourism. The metro area is home to many major corporations including Anheuser-Busch, Boeing Defense, Energizer, Panera, Enterprise, Edward Jones, and Purina. In fact, nine Fortune 500 companies call the city home.
Top MBA internships in St. Louis include:
Monsanto: The beleaguered Monsanto was recently acquired by Bayer to strengthen its agricultural division. The MBA internship is designed for individuals interested in digital strategy and innovation.
Emerson: The U.S. MBA leadership program at Emerson is designed for students interested in marketing, operations, supply chain, strategy, HR, financial, or business development. Each year, the company interviews more than 400 MBA candidates to fill their roles.
Ameren Corp: As a leader in energy, the Ameren MBA internship is ideal for candidates interested in providing new solutions to tomorrow's energy needs. MBAs interested in environmental policy and sustainability are preferred.

Minneapolis is the larger of the Twin Cities and the 16th largest metro area in the U.S. Recognized as a global city, the economy is known for business, medicine, sports, manufacturing, and research. Five Fortune 500 companies call Minneapolis their home including Target, U.S. Bancorp, Xcel Energy, Ameriprise Financial, and Thrivent Financial.
The best MBA internships in the area include:
Target: The Target Arrows Leadership Development Program is designed for MBA students interested in being a part of Target's global supply chain and logistics. It's ideal for individuals interested in operations.
S. Bank: Headquartered in the city, U.S. Bank is home to a ten-week competitive internship for students interested in retail payment solutions, enterprise strategy, lending services, performance engineering, and more. Here's an example of the ad for a product management intern.
About the Author