So, What is a Strategy MBA and Where Can You Find One?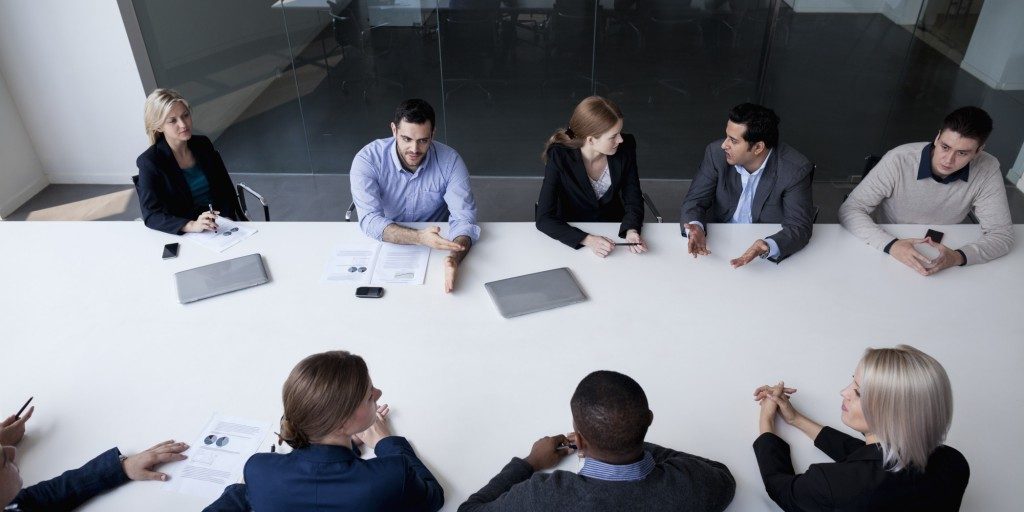 For those who don't have a natural knack for strategic thinking, the ability to analyze effectively and make logical decisions can often seem like the kind of skill that just can't be taught. Luckily, most business schools disagree.
Not only is strategic thinking a skill that can be studied and improved, but an advanced education in this field can lead to a wide array of careers, often incredibly lucrative ones. After all, the ability to make strategic decisions can lead to success in all aspects of business and across numerous industries- that might be why those who earn MBAs in Strategic Management are entrepreneurs, COOs, Department Supervisors, Business Analysts, and are found at any number of high-level management positions.
Whether you are born with the skill or not, pursuing a Strategy MBA is the perfect way to set yourself up for a versatile career in strategic management.
What is a Strategic Manager?
In an ever-changing and often tumultuous business world, an organization's strategic planner can be a crucial part of their growth and continued success. A career in strategic management or planning will involve keeping an organization on course through the collection, analysis, and organization of information pertinent to the company's profitability. This may include tracking industry trends, keeping an eye on external business competition or threats, identifying opportunities and creating action plans for a company based on strategic problem solving.
Strategy jobs typically deal in the "big picture" of the company, and are a key part of both shaping and supporting a company's overall vision and values. The role is a desirable one within a company, as it provides direct access to senior managers and frequently leads to higher level leadership positions.
Strategy jobs require a candidate to use skills from a variety of disciplines, such as finance and marketing. Since these positions are often highly competitive and require candidates to demonstrate a high level of business acumen, earning an advanced degree in strategy is one of the best ways to prove you have the unique combination of skills and drive required for this often demanding—but incredibly rewarding—career.
What Is a Strategy MBA?
Given the breadth of skills required to be a successful Strategic Manager for a company, it's easy to see why one would want an advanced degree in the field. An MBA specialization in Strategic Management is designed to provide students with a deep grounding within the logic of competitive advantage, focusing on both a broad understanding of business competition as well as a more nuanced training in analysis and decision making.
Offered at some of the top business schools throughout the globe, a Strategy MBA will help set future business leaders on course for careers in strategy consulting, general management, entrepreneurship, and a number of other careers that require the careful skills of analysis and problem solving gained with this degree.
Why Should I Get a Strategy MBA?
With the unique skill set required for a higher-level role in Strategic Management, earning an MBA with a specialization or major in Strategy can be crucial to proving your skill to potential employers. Regardless of your ultimate career goal, the "big picture" type of training offered by a Strategy MBA can be seen as shorthand for a person with the drive and acumen necessary to make crucial business decisions. And graduates with Strategy MBAs don't always take jobs as Strategic Planners—they are CEOs, entrepreneurs, and other high-level leaders within their organizations.
Those who do earn Strategy MBAs are also often the highest earners among their MBA-holding peers. According to Payscale, Senior Strategy Manager positions can earn salaries of up to $119,000 per year, a large portion of which comes from bonuses, and occasionally, profit sharing. Graduates of Strategy MBA programs are employed at some of the world's top companies, such as Deloitte, Amazon, and the Intel Corporation.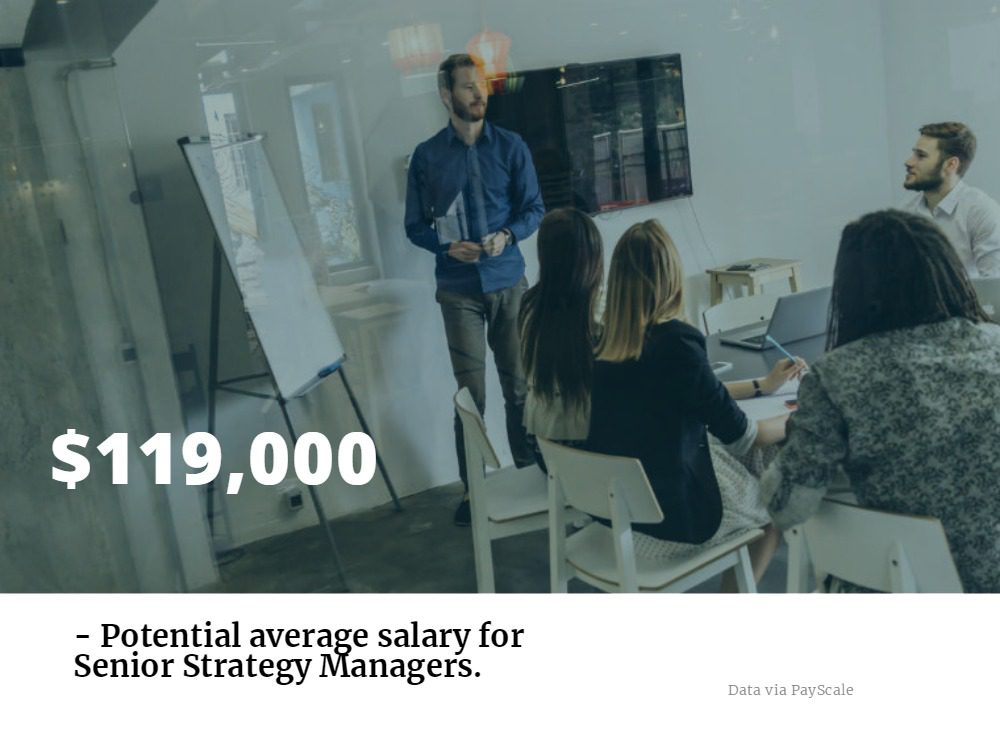 Where Can You Get a Strategy MBA?
With an increasing demand throughout the years for qualified and experienced strategy planners, a wide variety of business schools—including some of the top ranked MBA programs in the country—have begun to offer MBA specializations in the field of strategy management/planning.
Below are just a few of the MBA programs throughout the United States offering an MBA in Strategy or Strategic Management.
Temple University Fox School of Business
The Fox School of Business at Temple allows MBA students to focus their degree in Strategic Management, or earn a dual degree that combines an MBA with a Master in Innovation Management & Entrepreneurship (IME). The Department of Strategic Management (SGM) at Fox allows students to approach business strategy from four different angles- entrepreneurship, management, consulting, and international business. All for disciplines help prepare students to be leaders within the strategic management field through hands-on instruction, internship opportunities, networking events, travel abroad experiences, and more.
New York University Stern School of Business
The Stern School of Business at NYU allows MBA students to specialize their degree in Strategy, which will help provide a strong business foundation for the business leaders of tomorrow. The degree will help prepare students for a wide variety of fields, including careers in strategic planning, risk management, and management consulting. Courses in strategic management at Stern include: Competitive strategy in the marketplace, corporate governance, strategic design, strategic talent management, and more.
University of Pennsylvania Wharton School of Business
The world-renowned Wharton School at UPenn also offers students the opportunity to earn an MBA in Strategic Management, a major which aims to provide a "deep grounding in the basic logic of competitive advantage premised on a careful analytical treatment of the distinct qualities of positions of individual firms and an understanding of broader competitive dynamics." Some of the courses offered as part of this major at Wharton include: Deals: the Economic Structure of Transacting and Contracting, Strategic Implementation, Multinational Business Strategy, Competitive Strategy and Industrial Structure, and more
About the Author