New MBA Jobs: Bain & Co., ESPN, Dell, and More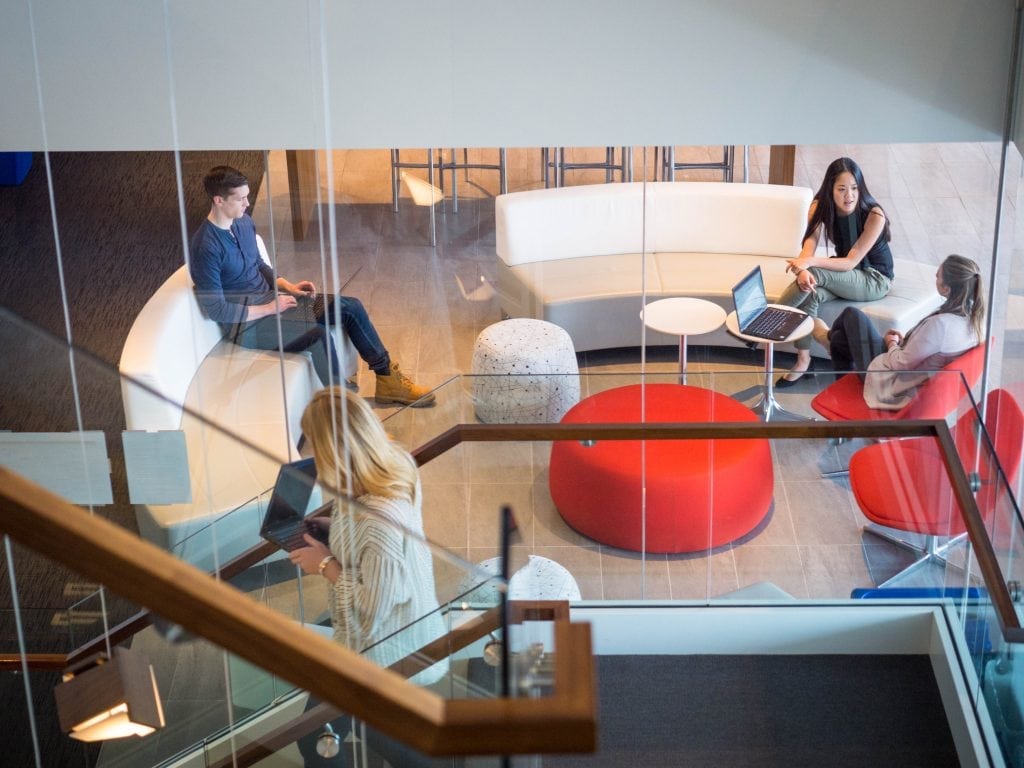 When it comes to the latest and greatest MBA jobs, MetroMBA has got you covered. Whether you're looking for a consulting job at one of the top firms, or a tech job across the globe, this list has a little something for everyone. Check out this week's curated list of new MBA jobs below: 
Bain & Company – Consultant
The most common job for MBAs at prestigious Bain & Co is as a Consultant. New MBA talent is hired to consult at the company's offices around the world. Consultants use analytical, interpersonal, business management, and leadership skills to bring results at client firms. MBA graduates can apply here after creating a Bain & Co. account.
Bain & Co. Consultant responsibilities include:
Researching clients and their industries
Identifying issues, developing hypotheses and executing analysis
Moving clients to action by executing a plan to implement strategic recommendations
Managing junior team members
You can find the Bain & Co. careers page to see more jobs.
Senior Financial Analyst – ESPN (Walt Disney Co.)
ESPN is hiring new Senior Financial Analyst based in New York City. The new hire would be part of ESPN's Programming and Ad Sales Finance Department. This position supports Digital Ad Sales and reports to the Senior Finance Manager of Ad Sales. An MBA is preferred for this job, as is five years of professional work experience in a finance or other analytical role.
Responsibilities of the Senior Financial Analyst include:
Assisting with forecasting, budgeting, and strategic planning
Providing periodic reports to management
Providing insight into trends and identifying risks and opportunities through data analysis
Partnering with Digital Sales Strategy leadership and Research to measure ad performance
See this job, and many more, at the Walt Disney careers page.
Worldwide Gaming Software Experience Product Manager – Hewlett-Packard
Hewlett-Packard has an exciting and unique opening for a Worldwide Gaming Software Experience Product Manager at the company's Fort Collins, Colorado office. New hires will be responsible for new products, services, and solutions in the gaming space. Product Managers drive product and service offers from concept and design to operational delivery and beyond, aligning business, and customer requirements to ensure product quality. MBA level business acumen is required, and and undergraduate degree in computer science or engineering is preferred.
Other responsibilities of the Gaming Software Experience Product Manager include:
Developing product roadmaps, documenting user stories, and product requirements through the review, design and development
Developing new ways to acquire customers and maximize revenue
Partnering with engineers and UI/UX agencies to deliver optimal customer experiences
Validating products through leadership in user research and testing
Visit the Hewlett-Packard careers page to see more job openings.
Leader of Shopper Outcomes – McKesson
McKesson is hiring a Leader of Shopper Outcomes at its Ontario, Canada offices. The Leader of Shopper Outcomes is responsible for creating a positive shopping experiences and, in turn, better health outcomes for customers. The Leader will build shopper outcomes function from the ground up, set strategy and execute plans, ultimately reporting to the Vice President. An MBA is preferred and at least 10 years of retail management experience is required.
Major of the Leader of Shopper Outcomes responsibilities include:
Putting yourself in the shoes of shoppers and patients in strategy formulation
Developing and executing retailer-centric shopper programs
Directing the development of digital capabilities
Developing shopper centric offerings that enable patients to manage therapies effectively
See more jobs like this at McKesson's careers page.
Sales Management – Dell
For those looking for something overseas, Dell has an opening for a Sales Management position in Amoy, China. This opportunity is perfect for motivators and sales strategists. Dell prefers candidates with five or more years of relevant experience and an MBA degree.
Along with the degree and experience requirements, job responsibilities of the Sales Manager include:
Handling challenging customer escalation issues
Understanding selling environment and building familiarity with segment and product offerings
Identifying appropriate products and services to meet customer needs
Training and developing team members on both products and selling techniques
Dell posts this job, and many others, on its careers page.
About the Author