The Tech Giant Investment in Renewable Energy – Chicago News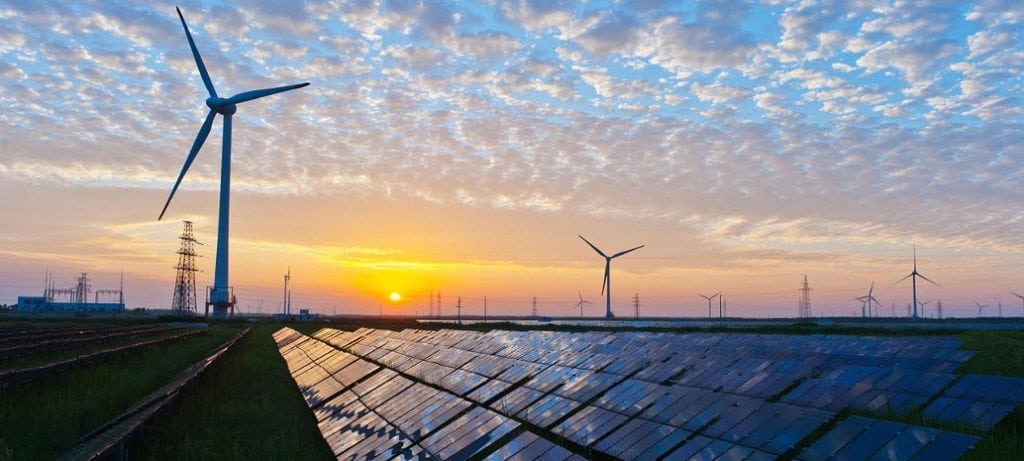 Let's explore some of the most interesting stories that have emerged from Chicago business schools this week.
---
The New Boom – Mendoza Business Magazine
The Notre Dame University Mendoza College of Business recently discussed why tech behemoths like Google and Amazon have begun to invest heavily in renewable energy technologies—and why this largely U.S. phenomenon is about to go global.
The Mendoza Business Magazine article notes that the reason underlying this new trend is due to the fact that clean energy became cheap energy.
"Once the favorable trajectory of renewable energy economics became apparent, it didn't take long for some of the world's largest companies to act. Google and Apple signed trailblazing renewable energy deals in 2012."
It's likely that these deals helped generate a domino effect where American and Mexican companies "signed deals for just over 10 gigawatts of renewable energy capacity between 2012 and 2017."
According to the International Energy Agency, "renewables accounted for nearly two-thirds of new power capacity installed globally in 2016."
The International Renewable Energy Agency reports that the cost of "generating power from onshore wind turbines and solar photovoltaic panels fell by 25 percent and 73 percent, respectively, since 2010, and predicted that all renewable energy technologies would be economically competitive by 2020."

According to the school, "The market is ready to ramp up outside the United States, too, in part because U.S.-based multinationals are now looking to buy clean energy overseas."
You can read the full piece here.
The Liautaud Graduate School of Business recently profiled current MBA student Sarah Siderius ('19) whose educational experience at UIC laid the groundwork for her stint as a contractor with Google.org, the philanthropic arm of the tech powerhouse.
Siderius explains how her LinkedIn profile helped her land the position. "As a part of my previous role, I helped my employer establish their philanthropic program. Having this experience on my resume caught this recruiter's eye, which ultimately led to this amazing opportunity."
Siderius most recently played an integral role in the Google.org Impact Challenge, Illinois, which awards "$1 million in grants to Illinois nonprofits who are creating economic opportunity in the state."
She explained that she "enjoyed the fact that she was not only able to work for such an amazing company, but that she was able to give back through her work."
Find out more about Siderius and her new role here.
The Northwestern University Kellogg School of Business recently profiled the political and ethical hurdles associated with the newfound excitement surrounding the "quality of Robusta and Arabica" grown in the Democratic Republic of Congo right now. According to the article, "Harvesting, washing, and transporting Congolese coffee beans from the area is fraught with peril, from the dozens of militia groups operating in the east of the country to decades of political instability."
Assistant Professor of Managerial Sciences and Decisions Sciences Ameet Morjaria, whose research focuses on the East African coffee supply chain, explains, "Development dollars have arrived at the shores of the eastern Congo. For those top dollars to have a lasting impact is not straightforward: farmers are poor, lack support, and struggle to get access to finance."
"Their trees are old, badly maintained, and low-yielding. On top of that, investors worry about the expense and logistics of getting produce out of the country at volume. And lastly there are issues of insecurity and poor governance."
Morjaria spoke to two experts on the Congolese coffee industry: SHIFT Social Impact Solutions founder Sara Mason and DRC Producer Group Development Platform Head Angel Mario Martinez Garcia.
Mason explains why it's essential for companies to continue working in DRC.
"We really hope that in a few years, with positive support from the government, there might be a chance to transform the sector into an agricultural growth opportunity that will fully realize its potential."
She adds that the actual growers are often vulnerable to exploitation due to extreme poverty, lack of education, and limited ability to communicate with the outside world. "Helping to support strong, transparent producer organizations was one of the drivers for creating the SHIFT DRC Producer Group Development Platform."
Martinez Garcia says, "A quick fix is never going to work in the Congo. And sometimes it's a challenge to find someone who's able to provide resources and time and energy for people to work there in the long run."
"It is really important to continue supporting producers, to continue increasing skills and knowledge. Because they are the ones, even after we end any activity or any project we have there—in a year or 10 years or 20 years—who will still be there working and living and discussing any future of the coffee sector in the Congo."
You can read more from Northwestern Kellogg here.
About the Author