New MBA Jobs: PWC, Berkshire Hathaway, Credit Suisse, and More!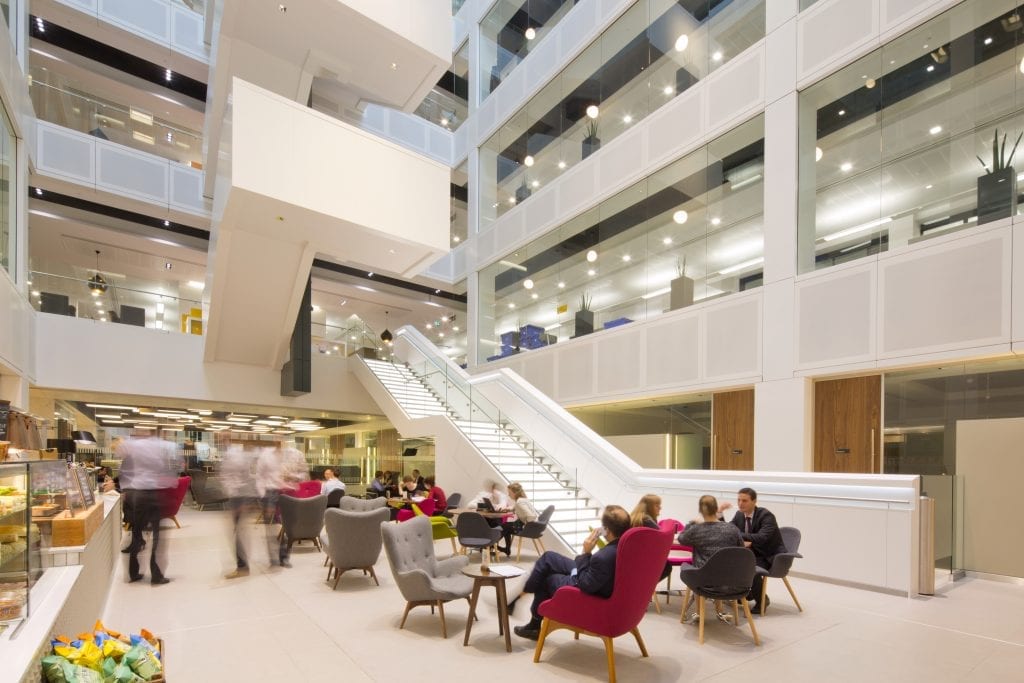 MBAs can always look forward to plenty of hot job opportunities once they graduate. Here's a look at some of this week's best new MBA jobs at respected firms like PWC, Berkshire Hathaway, Credit Suisse, Jane Street, and Chevron. Learn more about these open positions and apply today!
Senior Associate – PWC
Most MBAs at PWC are hired as Senior Associates. New hires start their consulting career within a particular industry such as Finance, Operations, People & Organization, Risk, Technology, and Corporate Finance. MBAs are on a fast track to a management position, and earn a competitive total rewards packages that features a strong base salary, signing bonu,s and additional benefits.
According to PWC, job duties of Senior Associates include:
Developing strategic analyses and client deliverables using collected data
Building solid and collaborative relationships while building a productive teamwork environment
Collecting and utilizing relevant business and industry trends
Analyzing information by applying numerical and strategic analysis techniques
You can visit the PWC MBA careers page to see more jobs.
Audit Analyst – Berkshire Hathaway
Berkshire Hathaway is hiring a Premium Audit Analyst in Omaha, NE. This is a rare opportunity to work at the Omaha Headquarters, and a fantastic entry-level position. The Premium Audit Analyst will conduct audits on expired workers compensation policies. According to Berkshire Hathaway, audits consist of applying state specific rules to identify appropriate classification codes and the calculation of final exposure.
Responsibilities of the Premium Audit Analyst include:
Developing and applying premium audit expertise in order to complete timely and accurate premium audit review and billing
Delivering excellent service to customers
Developing strong technical knowledge of state and bureau specific premium application rules
Serving as a key resource for the premium audit leadership team in driving on-going process improvement
See this job and many more at the Berkshire Hathaway careers page.
Asset Management Analyst – Credit Suisse
Credit Suisse has employment opportunities for MBAs as Asset Management Analysts. These analysts work with industry leaders to deliver investment solutions that help clients achieve their goals. Asset Management Analysts have the opportunity to work in either Credit Suisse Alternative Investments or the Private Fund Group. Credit Suisse Alternative Investments is recognized as a leader in alternative investments, while the Private Fund Group (PFG) is the world's leading placement agent with three main lines of business: Private Equity Fundraising, Secondary Advisory, and Direct Transactions.
You can search and apply for an Asset Management Analyst role here, or visit the Credit Suisse careers page to explore more job opportunities.
Quantitative Trader – Jane Street
Jane Street is hiring a Quantitative Trader at its New York offices. According to the trading firm, traders work in teams to seek out trades based on pricing inefficiencies, while developing models, managing risk, and investigating new products. An MBA degree is not required for this position, but will surely help you stand out from the competition.
Duties and responsibilities of Quantitative Traders include:
Making trades based on Jane Street's proprietary models
Becoming comfortable with OCaml, a statically-typed functional programming language
Serving as assistants while learning the ropes
Apply for this position today here, or see more jobs like this at Jane Street's careers page.
Business & Commercial MBA Program – Chevron
Chevron hires recent MBA graduates to its full-time business and commercial MBA program. The two-year program takes place over four different six-month rotations, and is for MBA degree holders with 3-5 years of work experience between undergraduate and graduate studies. Assignments include placements in industries like supply chain optimization; business development; asset commercialization; decision analysis; and marketing and sales.
According to the firm, Chevron follows a specific recruiting model when hiring full-time business and commercial MBA program members:
MBA interns are hired via an intensive behavioral and case interview, allowing Chevron and the candidate the opportunity to get to know each other (the internship serves us as an extended interview)
Full-time program offers are made on the basis of the performance and behaviors observed during the summer internship
Full-time program members are recruited in the fall recruiting season at specific business schools
Chevron posts more job opportunities for MBAs and other professionals on its careers page.
About the Author