New MBA Jobs: JP Morgan Chase, Bank of America Merrill Lynch, and More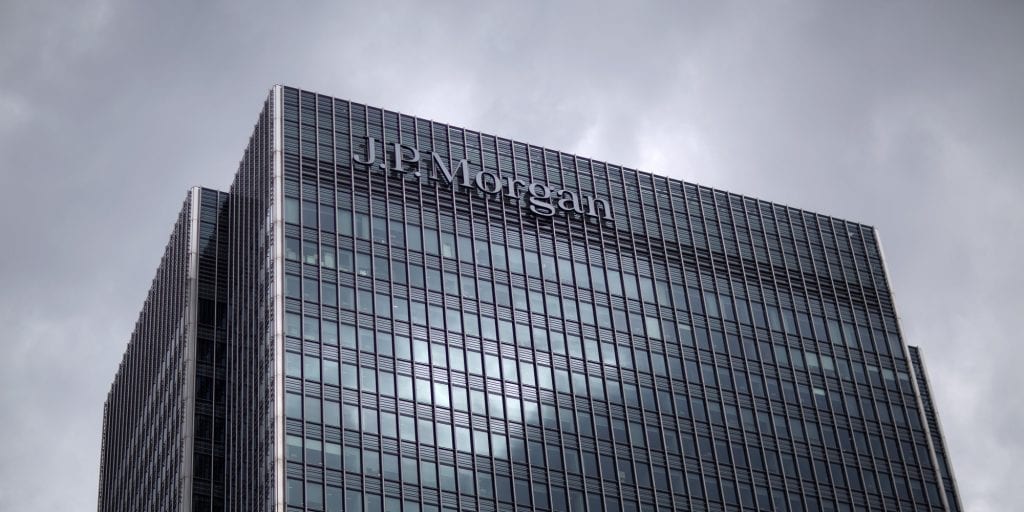 It's always good to see when MBA jobs flourish, with lots of MBA employment opportunities around the United States. Check out just a few of these exciting new MBA jobs at firms like JP Morgan Chase, Bank of America Merrill Lynch, General Mills, and more below.
Merchant Services Pricing and Analytics Associate – JP Morgan Chase
JP Morgan Chase is hiring an associate responsible for pricing analytics in support of the firm's Merchant Services business in the Wilmington, DE office. Merchant Services Pricing and Analytics Associate candidates must have four or more years of financial analysis experience and Bachelor's degree in finance or economics. An MBA degree and prior payments experience is also preferred.
Activities of the Merchant Services Pricing and Analytics Associate include:
Evaluating and analyzing of pricing structures
Formulating recommendations to improve results and support new business opportunities
Becoming an expert on the merchant acquiring industry
Partnering with Merchant Services leaders and teams to provide insights into portfolio, product, and customer behavior
You can visit the JP Morgan Chase careers page to see other finance job openings.
Private Client Advisor – Bank of America Merrill Lynch
Bank of America Merrill Lynch is hiring a Private Client Advisor at its Richmond, VA office. This is a senior level position that, according to the firm, will focus on sales to new and existing high net-worth clients, and share expertise in investments, credit, banking, trust, and wealth transfers. This jobs is an MBA preferred position and 12 or more years of private banking or complex financial services experience is required.
Responsibilities of the Private Client Advisor include:
Acting as an advisor to clients and prospects
Providing recommendations for multiple products and services
Developing an understanding of a client's needs, preferences and overall wealth
Managing relationships and acting as relationship lead accountable for the clients experience
You can find this job, and many more, at the Bank of America Merrill Lynch careers page.
Corporate Strategy Director – General Mills
General Mills is hiring a Corporate Strategy Director at its Minneapolis offices. The new hire will join General Mills' Corporate Strategy team and help lead the development and implementation of enterprise strategy for the company. Ideal candidates are professionals with experience in consumer packaged goods who can influence and lead at the most senior levels of an organization. The position requires an MBA.
Major responsibilities of the Corporate Strategy Director include:
Guiding strategy development and adjustments to existing strategies
Evaluating the portfolio and making recommendations on changes to the focus and resource allocation
Identifying and deconstructing business issues and developing strategic, analytical, and financial frameworks for analyses
Leading strategies and ensuring annual business plans are in support of the corporate strategy
See more jobs like this at General Mills' careers page.
---
---
Product Marketing Manager – McGraw Hill
McGraw Hill has a Product Marketing Manager opening at its Columbus, OH office. A similar role is also open in the firm's Chicago; New York, NY; and Irvine, CA offices. The Product Marketing Manager will be part of McGraw Hill's PreK-12 business, joining a team that creates digital tools, curriculum, and solutions used by educators and students. According to the listing, candidates must have a passion for education and marketing, five or more years of experience in strategic marketing, and an MBA.
Other responsibilities of the Product Marketing Manager include:
Collaborating within marketing, sales, and product development
Leveraging market research and customer data to develop target segments, create pricing, and define defensible positioning
Providing best-in-class training and support for the sales team
Developing and executing effective annual marketing strategies
Visit the McGraw Hill careers page to see more job openings.
Senior Analytics Consultant – Aetna
Aetna is hiring a Senior Analytics Consultant at its New York office. The new hire will apply consulting, analytic, and leadership expertise to drive business impact across a variety of strategic problems at the health insurance provider. Ideal candidates will have a minimum or three or more years total business experience, with two or more years' experience in strategy consulting or corporate or analytics strategy roles. An MBA or Masters/Ph.D. in the quantitative field is also preferred.
Job responsibilities of the Senior Analytics Consultant include:
Working with senior team members to structure analyses and conducting quantitative analyses
identifying critical problems to be solved, new analytical approaches, and hypotheses to test
Delivering high-quality analytical outputs
Autonomously leading business relationships to gather information to share and refine insights
Aetna posts this job, and many others, on its careers page.
About the Author