The Best Energy Industry MBA Programs in the U.S.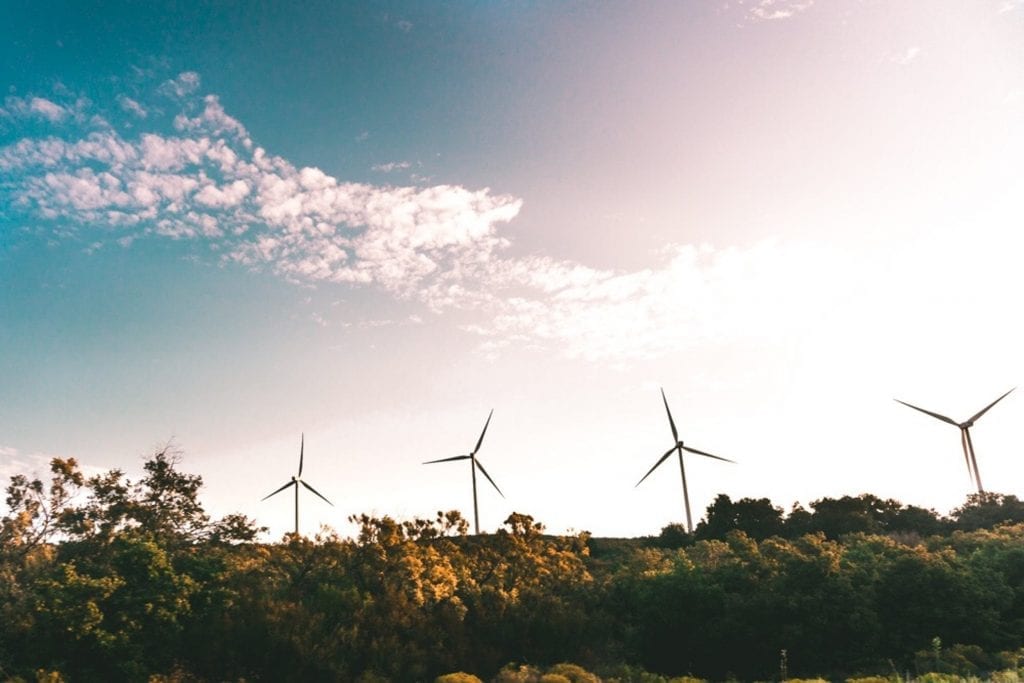 With the current shift in global economics that coincides with climate change, business schools have seen the benefit of educating students toward a sustainable future. Whether through influencing public policy, investing wisely in carbon reduction technologies, or developing businesses that serve to adjust to global warming, MBA grads with a focus within the energy industry have limitless career prospects.
The Best Energy Industry MBA Programs in the U.S.

The University of California, Berkeley Haas School of Business' Bay Area location (a center for innovation in sustainability) make it a clean energy industry leader. With an interdisciplinary approach that combines engineering, public policy, and law, Berkeley Haas MBA students have access to such initiatives as Cleantech to Market (C2M). This partnership between grad students, industry professionals, and researchers offers an annual symposium presenting the newest trends in clean technologies.
In C2M, professionals in such arenas as energy generation, storage, grid technology, and water purification guide students through past solutions. Students integrate their curriculum into real world solutions with the help of these professionals and leading researchers.


Cornell's SC Johnson Graduate School of Management also offers a wealth of opportunities in the development of sustainable solutions for MBAs with the school's immersion program, the Center for Social Enterprise. After receiving a sizable endowment in 2002, researchers and business leaders formed the SC Johnson Professorship in Sustainable Global Enterprise. Recently ranked 2nd overall by Bloomberg Businessweek, the sustainability curriculum at Johnson has achieved wide acclaim.
In addition, Johnson offers an Environmental Finance and Impact Investing Fellowship. With projects sponsored by corporate and government entities, students receive opportunities to work with the World Bank, Barclays, and The Water Initiative to address pressing issues in development and the increasing demand to find alternative energy sources.


UNC's Kenan Flagler Business School offers an MBA that they consider "unique among major business schools." The program, which exhibits a marked emphasis upon ROI, focuses on the energy value chain, and the intersection of oil and gas usage, renewables, and petrochemicals.
This degree focuses primarily on training future leaders in corporate sectors, power generation, renewable energy, investing firms, and consulting firms specializing in energy.
MIT's Sloan School of Management takes an exemplary role in leadership development for the sustainable energy industry. According to Sloan's Sustainability Initiative, the school "empowers leaders to act so that humans and nature can thrive for generations to come." With a mission that includes a sustainability certificate, partnerships with NGOs and government agencies, and an ongoing lecture series, MIT Sloan offers a strong foundation in cleantech development.
In a recent roundtable, experts in renewable energy supply chain discussed potential solutions. These include wind farms and solar power for underserved populations.
"When you're inside a startup and talking to your colleagues all the time, it's easy to lose sight of the big picture," says Sandhya Murali, a recipient of the Sustainability Certificate. "Being able to talk with experts in the field and share ideas with veterans in the industry was extremely helpful."
Murali, '15, is the CEO of the Solstice Initiative, which provides solar energy to communities in every economic strata.

Finally, University of Pennsylvania's Wharton School of Business is at the forefront of energy efficiency, offering an MBA major in Business, Energy, Environment and Sustainability. Combining a focus in tech, regulation, finance, and business modeling trends, this degree prepares MBAs for leadership roles in energy, clean-tech investment, energy banking, consulting, government, and the sustainable non-profit industry.
Courses include Energy Markets and Policy, Energy Finance, Environmental Management, Law and Policy, Social Impact Marketing and Energy Law.
In addition, there is a dual degree option for Wharton MBAs. In which, students can combine an MBA with a Master in Environmental Studies for career opportunities in energy management.
About the Author