Check Out New MBA Jobs at Walmart, Nike, and General Motors Before the New Year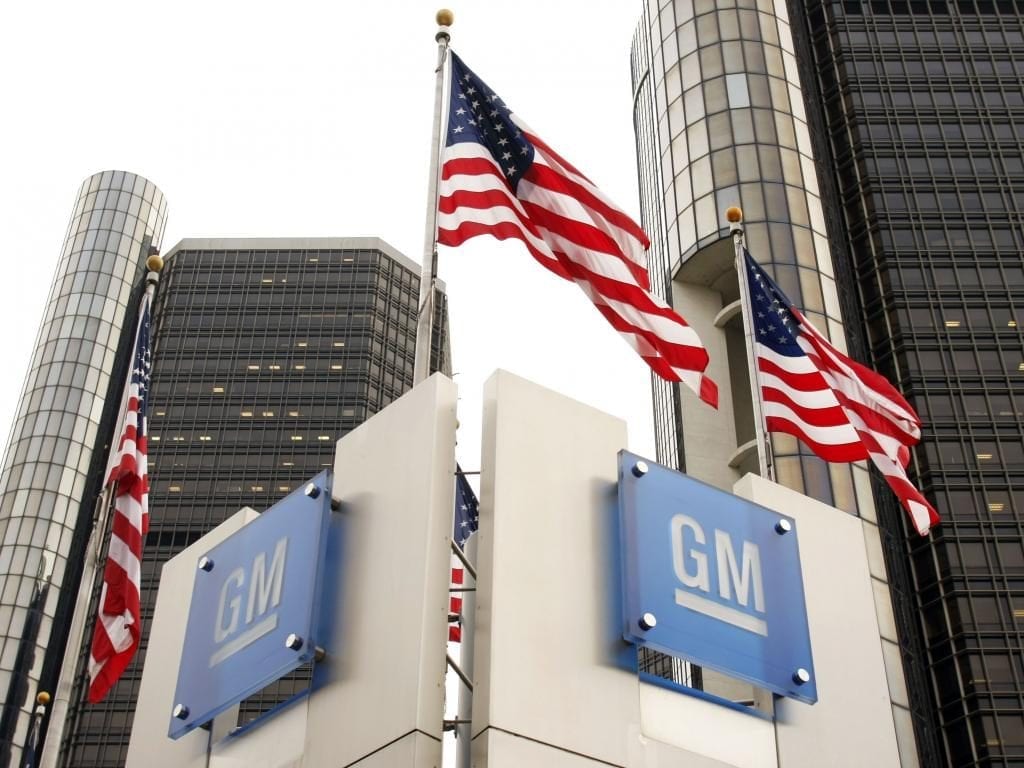 Are you trying to get one more job application out before the end of 2018? Check out these exciting new MBA jobs at Walmart, Nike, General Motors, Johnson & Johnson and Procter & Gamble, and get those applications in. Soon you'll be celebrating a new job as well as the new year!
Senior Manager of Advanced Analytics – Walmart
Walmart is searching for a Senior Manager of Advanced Analytics to join the company's Bentonville, AR office. The new hire will be responsible for assessing the impact of marketing on Walmart's sales. The company is looking for candidates with three to five years experience in marketing research, data analytics, consulting, or related field, as well as an MBA degree.
Job responsibilities of the Sr. Manager of Advanced Analytics include:
Managing data analysis supporting key Marketing and Media Planning Groups
Securing data inputs from various parties to ensure quality and consistency of data
Collecting and organizing process data from a variety of data sources for modeling
Driving media channel and campaign learning agendas
Walmart posts this job, and many others, on its careers page.
Global Outbound Transportation Strategy Manager – Nike
Nike is hiring new Global Outbound Transportation Strategy Manager at its Beaverton, Oregon office. According to the job listing, the new hire will develop and deploy outbound strategies for Nike's Wholesale, Retail, and E-Commerce businesses, and drive business value. The job requires strong end-to-end supply chain knowledge, and 2 or more years experience within Transportation operations for a large multinational company, working in the Transportation industry or leading the Outbound Transportation function. An MBA degree is preferred.
Responsibilities of the Global Outbound Transportation Strategy Manager include:
Supporting and developing outbound transportation global strategy
Managing the advancement of Nike's Outbound Logistics Management Network
Developing and maintaining deep global subject matter expertise for Outbound Transportation modes, capabilities, carriers, and service providers
Managing performance management metrics across Nike geographies and Nike's portfolio of service providers
See this job, and many more, at the Nike careers page.
Senior Finance Analyst – General Motors
General Motors is searching for a Senior Finance Analyst to join GM Global Finance's Controller Group at the company's Detroit offices. GM's Global Finance division refines the company's information management, forecasting, strategic decision-making, while the Controller Group helps improve efficiency, shorten decision cycle times, and reinforce financial integrity and accountability. New hires should have three or more years of Accounting or Finance experience. An MBA degree and two or more years of Big 4 or Regional firm public accounting experience, including public company experience, is preferred.
Other responsibilities of the Senior Finance Analyst include:
Working on a variety of complex accounting issues impacting strategic business initiatives
Rotating between functional areas to gain a broad range of valuable experience
Analysis such as SEC Reporting, Technical Accounting, Treasury Accounting and Strategic Risk Management
Visit the General Motors careers page to see more job openings.
New Business Development Manager – Johnson & Johnson
Johnson & Johnson is hiring a New Business Development Manager at its Houston office who will contribute to all medical device new business development activities for Johnson & Johnson Medical Device Company in Japan. The new hire will lead major New Business Development deals through lead identification, cross-functional collaboration, alignment with J&J global functions and external negotiations. The job requires three to five years in business development and is MBA preferred.
Major of the New Business Development Manager responsibilities include:
Developing and delivering external partnering strategy for New Business Development
Identifying, evaluating, negotiating, and managing business development activities
Managing existing alliances and establishing long-term professional relationships with potential partners to promote J&J as the partner of choice for Japanese companies seeking global commercial partnerships
Acting as "first filter" of late development stage incoming opportunities
See more jobs like this at Johnson & Johnson's careers page.
Marketing Technologist – Procter & Gamble
Procter & Gamble is hiring a new Marketing Technologist at its Cincinnati office. The company is seeking tech savvy professionals with a deep understanding of data and analytics to help turn raw marketing data into successfully executed DTC, CRM, eCommerce, Search and Media performance marketing programs. Three or more years relevant marketing technologist experience is required, and an MBA in Business/Management Information Systems, Computer/Systems/Industrial Engineering, Computer Science, Business Analytics, Data Science, Operations Research, or Statistics is preferred.
Job responsibilities of the Marketing Technologist include:
Delivering real time insights and business transformation opportunities to optimize digital e-commerce operations
Analyzing consumer-centric data strategy and ensuring the right set of technological and architectural choices are made
Leading the creation of new business models, and marketing campaigns
Communication across functional and agency team members to align plans, solve problems, a deliver results
Procter & Gamble posts this job, and many others, on its careers page.
About the Author