New Investment Banking Jobs for MBA Students and Grads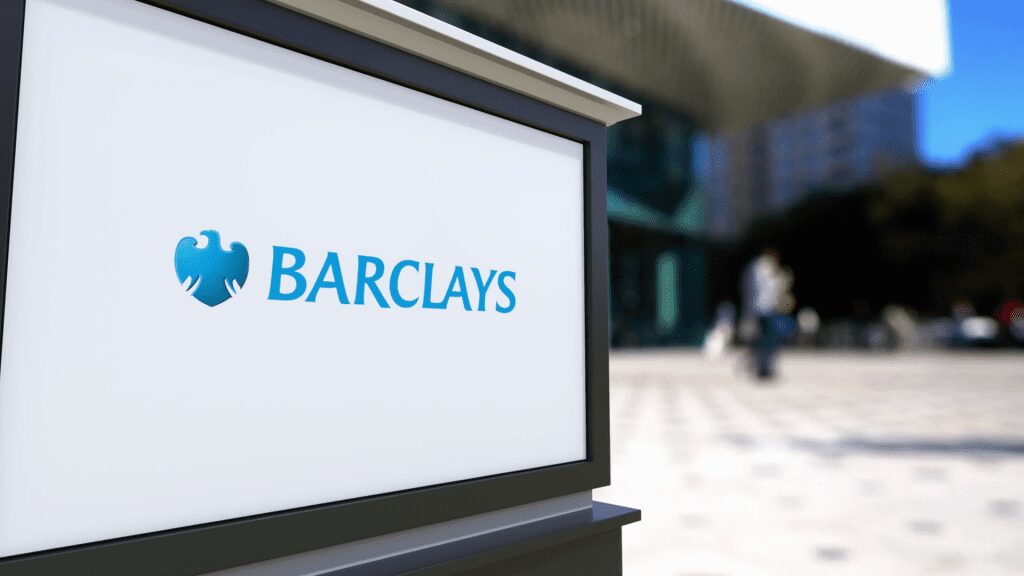 More than a decade removed from the Great Recession, finance remains a popular and lucrative career for MBAs. There are plenty of varied and well-playing opportunities available across the U.S., with the average graduate earning more than $140,000 according U.S. News & World Report at top firms. Those interested in putting their hat in the ring, here's a look at some of the best new MBA jobs in investment banking.
Strategy Planning and Controls Lead – Barclays
Barclays is a consumer, corporate and investment bank offering products and services across personal, corporate and investment banking, credit cards, and wealth management. Headquartered in New York, the bank employs 10,000 people in offices across the United States, including its new Whippany, NJ campus.
Barclays is hiring a new Strategy Planning and Controls Lead to join the Whippany office. The job requires ten years of experience in financial services, including three years of project management. An MBA degree is required.
The Strategy Planning and Controls Lead will ensure their team has the appropriate resources, strategies, and planning. The new hire organizes their team's dependent organizations, organizational communication, and overall execution effectiveness. Additional activities of the Strategy Planning and Controls Lead include:
Analyzing application portfolios
Assisting in the design and implementation of data solutions
Identifying operational risk areas
Engaging with executives to define and execute on strategies
Defining enterprise operating models
You can find the Barclays careers page to see more jobs.
Financial Accounting Senior Analyst – Citigroup
Citigroup provides consumers, corporations, governments and institutions with financial products and services, such as consumer banking and credit, corporate and investment banking, securities brokerage, transaction services, and wealth management. The firm boasts more than 200 million customer accounts in more than 160 countries.
Citigroup is hiring new Financial Accounting Senior Analyst at its Buffalo, NY office. The new hire will be responsible for senior management reporting and financial control in support of Citi's Corporate Treasury business activities. The role requires at least three years of experience in financial services and is MBA preferred.
Responsibilities of the Financial Accounting Senior Analyst include:
Mitigating risks associated with investments, funding activities, foreign exchange, and cash flow hedges
Reporting and analyzing cash and securities collateral pledged and received
Documentation assigned hedge program relationships
Assessing hedge effectiveness
Developing performance reporting systems
See this job, and many more, at the Citigroup careers page.
Quant Analytics Manager – JP Morgan Chase
Chase is the consumer and commercial banking business of JPMorgan Chase & Co. With more than 5,200 branches and 16,000 ATMs in the United States, the firm serves nearly half of America's households with a broad range of financial services, including personal banking, credit cards, mortgages, auto financing, investment advice, small business loans and payment processing.
JP Morgan Chase is hiring a new Quant Analytics Manager at its San Francisco offices. The new hire will work as a member of a cross-functional team to improve the online and mobile banking experience for customers. The roles requires five or more years of experience analyzing online and mobile customer experiences and is MBA preferred.
Major of the Quant Analytics Manager responsibilities include:
Providing data driven insights to support strategic direction and growth
Providing consultative support driven by fact-based findings
Providing analysis and data
Prioritizing analytics to align with overall strategy and business value
Enhancing the quality and value of team deliverables
See more jobs like this at JP Morgan Chase's careers page.
Portfolio Manager – BB&T (Sterling Capital Management)
Sterling Capital Management is an an independently operated subsidiary of BB&T Corporation, one of the largest financial services institutions in the country. The firm provides investment management service to clients ranging from retail to corporations and foundations.
The firm is hiring a Portfolio Manager to manage the investment portfolio of medium-sized and large, investment portfolios within the Private Client Group of Sterling Capital Management. The role requires at least five years experience in investments and an MBA degree.
Job responsibilities of the Portfolio Manager include:
Planning and executing assigned portfolio management
Generating and developing new business opportunities
Maintaining positive relationships with clients
Staying on top of recent economic, market, and investment conditions
Understanding reports, observations and opinions that may influence investment policy and strategy
BB&T posts this job, and many others, on its careers page.
Financial Analyst – Bank of America Merrill Lynch
Bank of America Merrill Lynch has a Financial Analyst position open at the company's Charlotte, NC offices. The new hire will join a team responsible for developing business partner relationships with multiple Line of Business Chief Technology Organizations. The job requires at least four years of financial experience and is MBA preferred.
Other responsibilities of the Financial Analyst include:
Following annual planning cycles, monthly and quarterly forecasting, weekly staff meetings
Managing ad-hoc support
Gaining exposure to the active financial management of multiple large and complex organizations
Develop Expense management, Resource Management, Governance and Controls, and Managing Financial Risk skills
Visit the Bank of America Merrill Lynch careers page to see more job openings.
About the Author