Company Battle: Accenture vs AT Kearney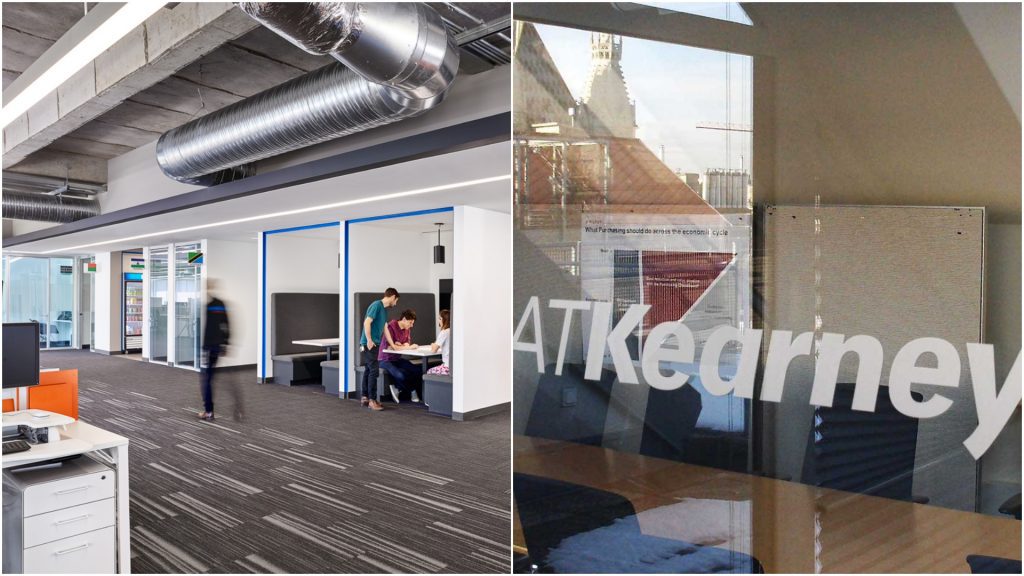 Consulting positions are among the most coveted roles for MBA graduates—and international management consulting firms Accenture and A.T. Kearney are teeming with opportunities for MBAs.
Dublin, Ireland-based Accenture is a Fortune Global 500 company that offers professional services in addition to management consulting. In addition to the many awards Accenture has received in recognition of its global leadership in finance, it has also been ranked for 15 consecutive years on Forbes' Global 2000 list.
A.T. Kearney, headquartered in Chicago, offers consulting to over 75 percent of the Fortune Global 500, spanning a diverse array of industries like aerospace and defense, transportation, healthcare, and oil and gas.
Accenture vs AT Kearney: Salaries
Managemant Consulted compares the base salaries made by MBA graduates at both companies in 2019, finding that the compensation was pretty comparable—A.T. Kearney offers $158,000 per year and Accenture offers $150,000 per year.
However, each company has a unique approach to bonuses. A.T. Kearney offers up to $44,100 while Accenture offers $30,000 to all employees in their first year after receiving their MBA. Top performers are rewarded with an additional $15,000. Accenture offers a very valuable $80,000 tuition reimbursement to select MBA grads.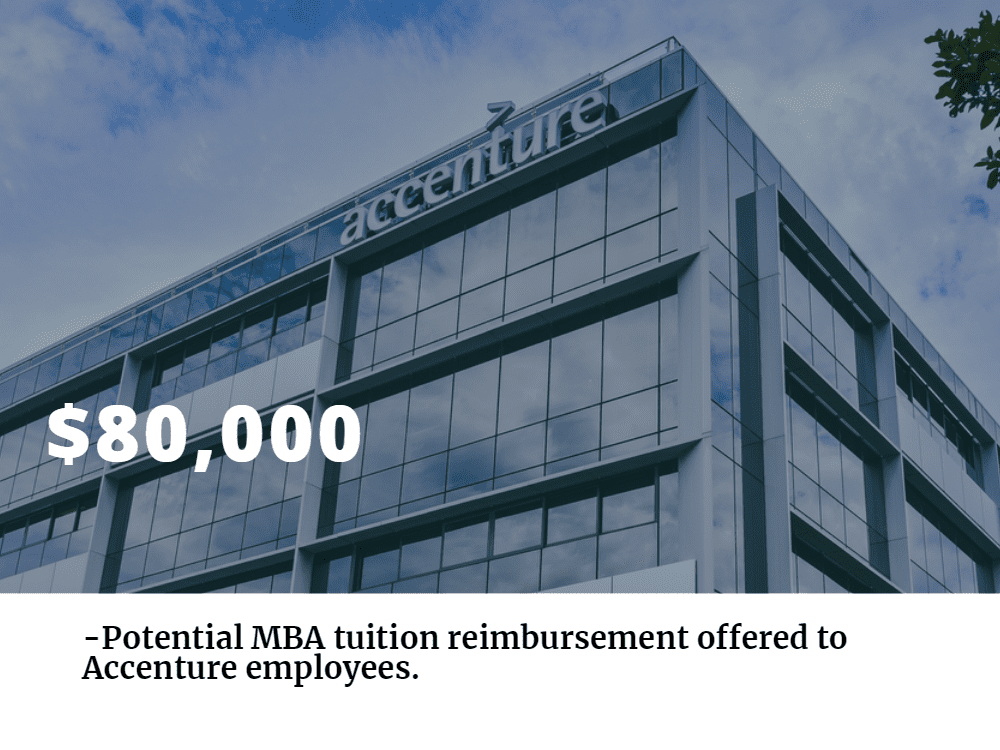 Accenture vs AT Kearney: Company Culture
When it comes to culture, A.T. Kearney emphasizes collaboration over analysis, striving for creative strategies to keep up with an ever-changing marketplace.
A.T. Kearney has been recognized many times for their progressive initiative with regard to workplace equality. TransparentCareer ranks the company in the top 30 for satisfaction among MBA graduates. However, it is important to note that the same blog also reports that up to 80 percent of an MBA graduate's time working at A.T. Kearney may be spent in transit.
A.T. Kearney has long recognized the importance of workplace diversity and it enforces a strict no-harassment policy. It has created networks for women, POC, and LGBT to reinforce a sense of community and belonging in the workplace. It has also been recognized for its progressive policies, having scored a perfect 100 for seven years straight in the Corporate Equality Index and received an award in 2017 for Best in Class for Diversity Leadership in Diversity MBA Magazine.
From 2015-18, it was also ranked as one of the "Best Places to Work" by the Human Rights Campaign and from 2013-17 as one of the "Top 100 Firms for Working Families and Women" by Working Mother.
Accenture regularly ranks highly on lists that highlight forerunners in workplace culture. It were ranked second overall for eight consecutive years in Business Today/PeopleStrong's "Best Companies to Work For" and 16th for four consecutive years in the Sunday Times "Best 25 Big Companies to Work For."
Accenture is also committed to workplace equality, aiming for a gender balanced workforce by 2025. It is committed to creating Culture of Equality, citing the imperative of workplace diversity for a thriving business.
It has been recognized for the efforts by being included two consecutive years on the Bloomberg Gender-Equality Index and 16 consecutive years on Working Mothers' 100 Best Companies and the list of Best Companies for Multicultural Women.
Accenture vs AT Kearney: Versatility
As noted above, MBA graduates employed at A.T. Kearney can expect to travel frequently as part of their work. They have over 3,600 employees in offices in more than 40 countries across the Americas, Europe, Middle East, Africa, and Asia Pacific.
Accenture, a much larger company, has more than 435,000 employees serving clients in over 120 countries, as well as offices in 52 countries.
About the Author