MBA Jobs: Business Strategy Manager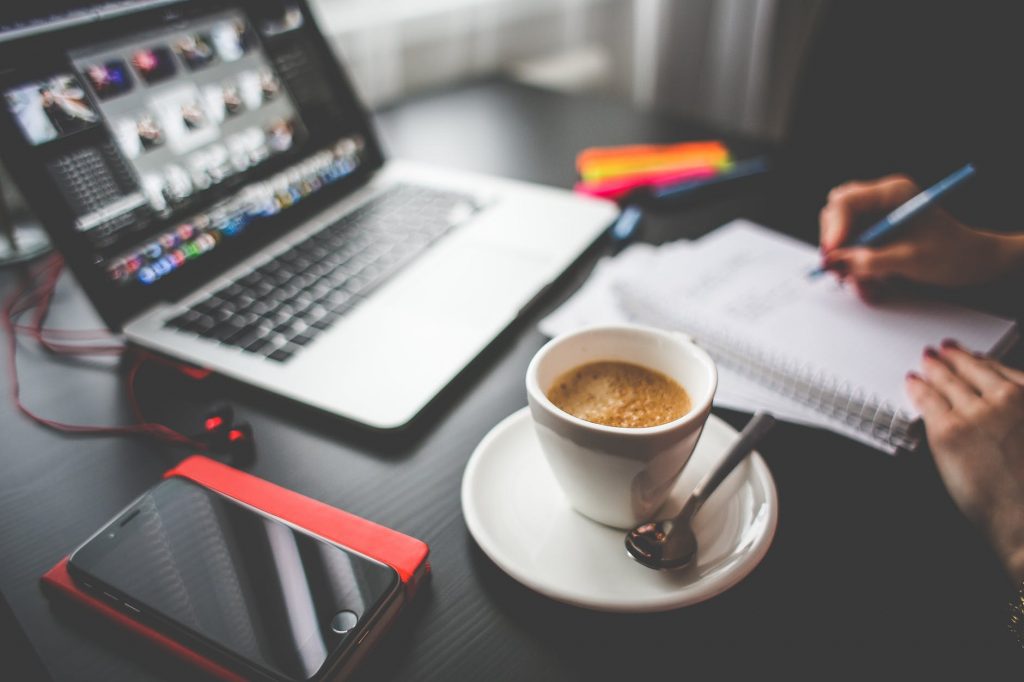 In order for businesses to succeed, it needs to have an excellent idea, leaders to sell that idea, and a staff to ensure that the idea can come to fruition. While it's possible for one person to handle these responsibilities on their own, the lone ranger business model is not sustainable as the company expands.
Enter: the Business Strategy Manager, a role tailor-made for adept planners and creative problem-solvers.

What is a Business Strategy Manager?
Think of the business strategy manager as the glue of the C-suite. CEOs, COOs, CFOs, and other leaders all (theoretically) have excellent ideas for how to lead a company, but it is the business strategy manager's job to transform raw ideas into a cohesive, realistic plan that drives the company forward, creates a profit, and develops a competitive advantage.
The best business strategy managers know what makes a company either sink or swim, and they use that knowledge to develop and execute their strategy.
Here is a representative sample of business strategy manager responsibilities:
Strategy definition
Strategic planning
Strategic performance management
Strategic risk management
Data analysis
Collaboration
How Much Does It Pay?
Given that business strategy managers work directly with the leaders of a company, the salary is competitive. According to Glassdoor, the average salary is $125,899. Business strategy managers can earn an average of $15,993 in cash compensation, which can go upwards of $40,000.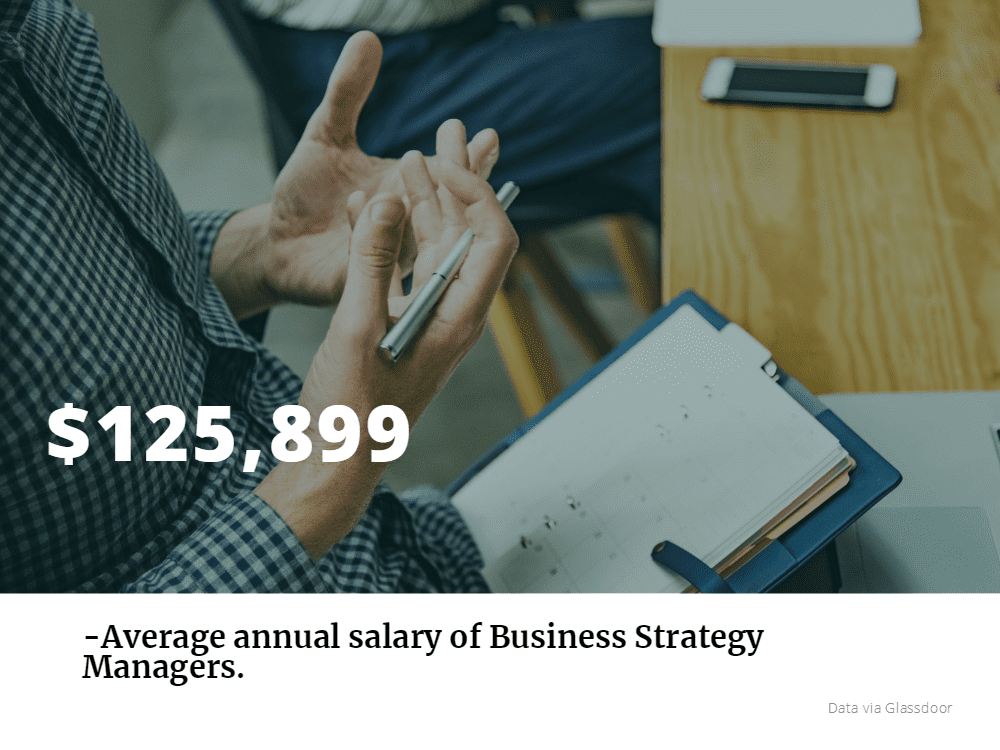 Getting Started
To start, all candidates should come from the business world. A BA/BS in a business-related field (e.g., finance, economics) is a must. Given the high level of this position, most candidates will not get a second glance if they do not have at least two years of rising strategy experience in a professional business setting, not to mention an MBA.
Since negotiation is at the core of the business strategy manager role, successful business strategy manners must have excellent communication and interpersonal skills. Candidates must be clear communicators and effective presenters. In addition, they must be able to develop relationships with both staff members and stakeholders.
In addition to the people skills, successful candidates will have strong analytical skills. Candidates must be able to translate complex financial data into plain language that can be easily understood by all stakeholders. The expectations placed on business strategy managers require that successful candidates are organized and excellent decision makers. They have to make decisions quickly and soundly. This job is well-suited for those who can keep their cool, no matter what is thrown at them.
Since an MBA degree is required to even be considered for the role, it is worthwhile to consider some schools that have strategy concentrations and can set you up for a future career as a business strategy manager.
University of Florida's Hough Graduate School of Business

University of Florida's Hough School of Business offers a flexible curriculum that allows students to start preparing for their careers during their first year of the two-year program. Combined with full tuition scholarships offered to full-time MBA students, Hough is an excellent opportunity for the strategically-minded.
Cornell's SC Johnson School of Business

At Cornell's SC Johnson College of Business, students receive a top-notch business education. In their second year, Cornell students can complete a concentration in strategy. This extra knowledge will help Cornell students stand out from the others.
Ohio State University's Fisher College of Business

Ohio State's Fisher College of Business is an elite business school that has just completed a curriculum redesign that puts students first. Fisher faculty and staff help students construct their MBA so that strategy is their primary concern, rather than just a concentration they complete during the second year.
About the Author