Top MBA Recruiters: IDEO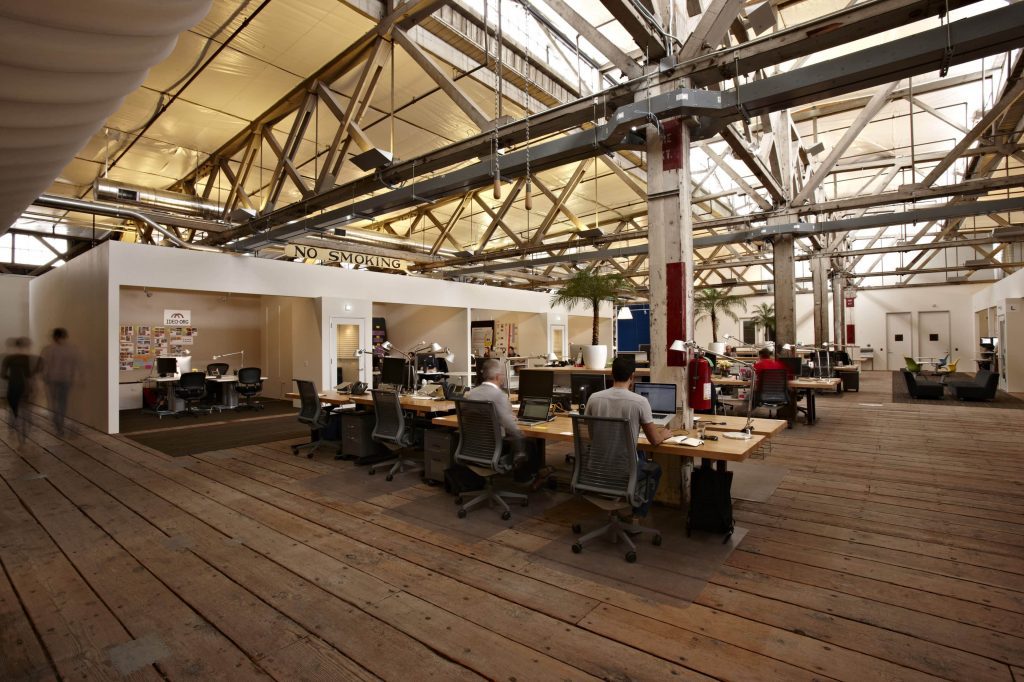 If you're interested in international design and consulting, IDEO (pronounced eye-dee-oh) should be on your radar. Launched in Palo Alto, CA in 1991, the company is known for using design-thinking methodology to design its products, services, environments, and digital experiences. They're involved in a wide range of consumer products (toothbrushes, computers, personal assistants, etc.) experiences (non-traditional classrooms), as well as management consulting and organizational design.
Known for designing the first manufactured mouse for Apple, IDEO leads the way for human-centered design. As their website says, "IDEO has long been at the forefront of creating change through design."
Why IDEO?
Working at IDEO means working for a company that offers incredible variability. They have 700 employees across nine locations, including, Cambridge (MA), Chicago, London, Munich, New York City, Palo Alto, San Francisco, Shanghai, and Tokyo. And their job opportunities are as wide-ranging as their disciplines:
Behavioral Science
Branding
Business Design
Communication Design
Design Research
Digital Design
Education
Electrical Engineering
Environments Design
Food Science
Healthcare Services
Industrial Design
Interaction Design
Mechanical Engineering
Organizational Design
Software Engineering
As for working at IDEO, employees seem to enjoy the experience. The company has an average 4.0-star rating on Glassdoor based on 187 reviews. Employees most enjoy the variety of innovative work with top clients. And 91 percent approve of CEO Tim Brown, with 73 percent of people willing to recommend IDEO to a friend.
Other benefits of working for IDEO include:
"Great people, great culture, and great methodology."
"Work/life balance is unbeatable."
"The brand of IDEO is powerful and, if you have initiative, it can open a few doors while you are at the company, and after when you leave the company."
There are many reasons to love IDEO, the main one being the culture of the company. It's deeply collaborative. Employees work side-by-side start to finish on every project, always making key decisions together. You'll be expected to take ownership of your workflow, but you'll also regularly be offered feedback and teamwork to help get things done.
IDEO is also known for hosting many unique events, which employees enjoy. For example, there are Nerd Nights, which cover a full range of activities from digital farming to virtual reality and more. There's also IDEO Stories and Kraftwerks, where employees teach each other about the latest in tech. On the companies early stages, founder David Kelley says:
"Years ago, when we started, we were just engineers and designers working together. But today, we have social scientists and business designers and journalists and people we never would have dreamed would be in our camp. And we're going places that are new to the world because those disciplines have never worked together before in this effective way." 
IDEO Salaries
As for what you can expect to earn working for IDEO, salaries are competitive depending on your job title. A Business Intelligence (BI) Developer earns between $60-$98,000, a Business Analyst between $57-$97,000 and Managing Director of Consulting between $123–$247,000.
Starting a IDEO Career
If you decide to apply to IDEO, there are a few things you need to know. According to their website, "We're looking for collaborative people who love solving complex problems." That means they're looking for candidates who have a detailed portfolio that demonstrates all they've accomplished in their career. If you don't have a portfolio, they look for non-traditional cover letters that explain how you approach projects, work with others, and communicate.
IDEO candidates should also share the seven core values that the company embodies every day at work.
Be Optimistic
Make Others Successful
Collaborate
Take Ownership
Embrace Ambiguity
Learn from Failure
Talk Less, Do More
You should also take a moment to read The Little Book of IDEO to get a better idea about what the company will look for during the hiring process.
Interview Process
As for the hiring process, expect three rounds. The first round is a call or a video chat where you'll learn more about role expectations, salary, and your capabilities. Round two is a deep-dive into what you bring to the table. The final round is an extended on-site interview where you'll meet several IDEOers and leaders in the company and enjoy a tailored interview that fits your career field. At the minimum, you'll sit in with a project team, participate in brainstorming, and more.
Internships
Throughout the year, IDEO offers dozens of internships for academic backgrounds of all types. During each internship, you'll work alongside the team of full-time designers to tackle projects and real-world problems. All internships are paid and can be found on their JOBS page.
MBA Recruiting
Top recruiting MBA programs for IDEO include the UC Berkeley Haas School of Business, the Yale SOM, MIT Sloan, Harvard Business School, NYU Stern School of Business, Stanford GSB, Michigan Ross, and UC Davis. Many of these schools also offer treks to IDEO campuses during the course of the problem so students can learn more about the company and consulting first-hand.
To learn more about working at IDEO, here's a great interview with Mat Chow, the Director of Change at IDEO and a former 2014 HBS MBA.
About the Author