Where Should You Go? The Benefits of a Mid-Tier MBA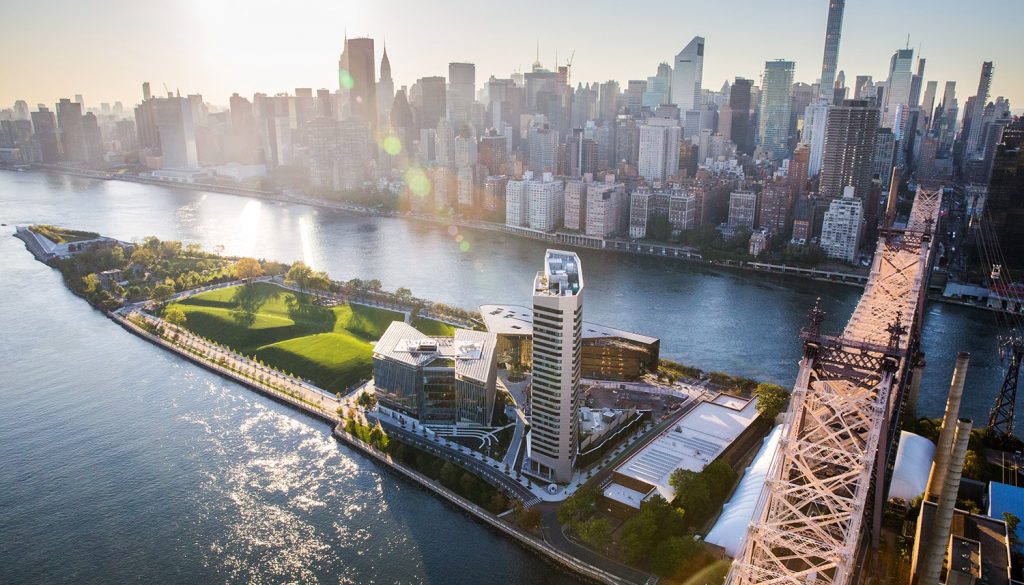 You have an MBA acceptance letter from both Harvard Business School and Cornell SC Johnson. Which do you choose?
Your gut reaction might be to choose Harvard's top-ranked MBA program without a second's pause. After all, aren't business school rankings—like those compiled by the Financial Times and U.S. News & World Report—the most important consideration when choosing your MBA program?
In some cases, you might be right. If you're most interested in reputation, then ranking is all important. However, there are many times when rankings should be taken with a grain of salt. They tell a story, but not the whole story, especially when it comes to you as an individual candidate.
Just because a specific school is top-ranked, does not mean it should be the top rank for you. Many mid-level MBA programs are just as impressive and could be a better fit for you depending on your needs.
In this article, we'll take an in-depth look at when and why you should choose a mid-ranked MBA program over a top-ranked program.
Tiered Rankings
First, let's take a look at the ranking system itself. Every candidate should look at the major MBA rankings subjectively, basing the top schools on what they want. According to Alex Brown, an MBA admissions expert with Clear Admit, "a tiered ranking system makes more sense than an ordinal (traditional) ranking. Thus, Harvard and Stanford are number 1, but for different candidates, one is better than the other."
The idea is that many business schools are highly comparable—such as MIT Sloan, Northwestern Kellogg, Chicago Booth, and Columbia Business School—and so should be ranked based on you as an individual. For Brown, this results in a ranking system that looks like the outline below:
Harvard, Stanford
Wharton
Sloan, Kellogg, Booth, Columbia
Haas, Yale, Tuck
Duke, Darden, Ross, Stern, Anderson, Cornell
What this means is that once you've identified the most important factors for you when it comes to your MBA, then you need to look at each business school based on what it offers rather than what it ranks. Your personal ranking could place many mid-tier MBA programs at the top of your list.
Cost/ROI
Another area to consider is the cost of the program, and thus your return on investment. In general, mid-tier MBA programs are more affordable when it comes to tuition, and you may be more likely to receive a scholarship or other financial assistance at a lower ranked program. This can be critical for MBA candidates on a budget who are looking to save money.
"If scholarship money is involved, this can change a candidate's overall calculus," says Brown. "So, it might make sense to attend a top 16 program (i.e., UCLA Anderson) over a top ten school (i.e., UC Berkeley Haas) if Anderson offers a full-ride and Haas does not."
Career Goals
"That said, career goals are very important," Brown explains. "The key is not to select a lower ranked school if it reduces recruiting options, post-MBA. This is particularly important if a candidate is recruiting for consulting, banking, and top tech firms."
The reality is that top MBA programs are more likely to have recruiters from top employers. For example, McKinsey and Co. will always visit The Wharton School at UPenn while it might not visit U.T. Austin McCombs quite as often. A top program is more likely to have the contacts you need to interact with a big consulting firm and attend an on-campus interview. However, for other industries, lower-ranked programs could be far more effective.
For example, if you're interested in government or non-profit work, a school such as Georgetown McDonough, located in the heart of Washington DC, may be a much better choice. The same goes for a healthcare. Michigan Ross offers a 12-credit Healthcare Management Concentration that could serve you better than a general MBA from a top-ranked program.
You should rank your top MBA programs based on what you want to get out of them. This list will be different for everyone. Things to consider include:
Recruiters
MBA employment reports
Alumni companies
Curriculum specializations/extracurriculars
Clubs/Competitions/Centers
Location
"But if a candidate knows where they want to work, post-MBA, and is super focused on that location, you can make a strong case that a great regional program," Brown says. "For example, Emory in Atlanta, McCombs in Austin, Anderson in LA, can trump top national and international programs."
If your goal is to move to New York City, then NYU Stern should be on the top of your MBA program list along with Cornell. Earning your MBA from a local program is not a bad thing if that's where you want to work. In fact, it makes sense to choose a lower-ranked program if it has a better chance of helping you reach your specific goals. It all comes down to your end game.
Class Profile
Finally, look at the class profile. Getting along and fitting in with your chosen MBA program is more important than where it ranks according to The Economist. If you always wanted smaller class sizes and cohorts, then some top-tier programs should be scratched out of your list—both Harvard and Wharton have well over 1,500 current students. On the other hand, Emory Goizueta, IU Kelley, and Vanderbilt Owen all have cohorts of less than 200 students.
You should also look at class profiles in terms of the types of other students admitted. If you're a woman interested in gender parity, USC Marshall is one of the first major MBA programs to enroll as many women as men (52/48). If you want a more international experience, Oxford Saïd is an excellent choice. The key is to choose a class profile that fits.
In the end, while MBA rankings are essential and should always be considered, that doesn't mean there's no value to a lower ranked program. Based on your career goals, budget, wants, and personality, specific mid-level MBA program may be a better fit for you than a top-ranked program. It's all in how you approach the MBA and what you want out of it.
About the Author