The Increasingly Competitive Online MBA Alternative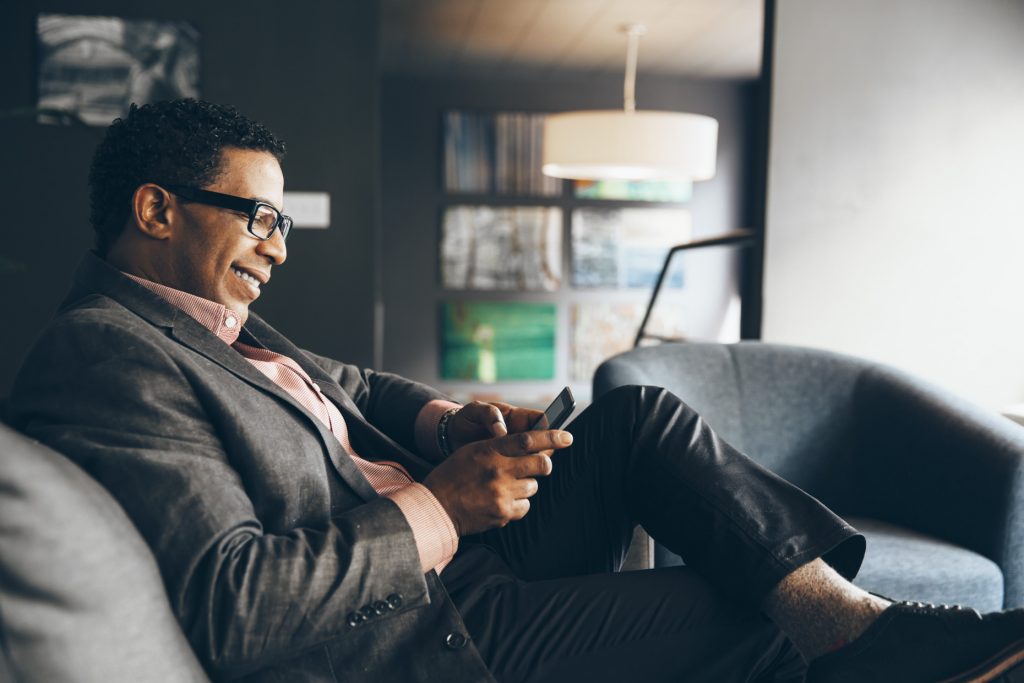 For busy career professionals who can't afford to take time off of work or who travel or live away from a world-class university, an Online MBA program is a viable option. The latest programs offer incredible flexibility, rigorous curriculum, and a very comparable experience to an in-person MBA.
So, it should be no surprise that the online MBA is growing in popularity exponentially.
To better understand the landscape of the online MBA and to follow up on our first piece, The Online MBA: Which Programs Matter?, we reached back out to USC Marshall, UNC Kenan-Flagler, Michigan Ross, Indiana Kelley, and CMU Tepper. They allowed us to pick their collective brains even further to unravel the mystery around the online MBA.
The Evolution of the Online MBA
Just a few years ago, it seems, earning an MBA online was not considered a valid option. After all, what employer would take an online MBA seriously?  It was only for those students who wanted an "easy" degree and didn't want to go through the effort of a "real" full-time MBA program.
In 2011 when UNC Kenan-Flagler launched their online MBA program with 19 students, The Wall Street Journal wrote, "UNC Makes Risky Online Bet."  But times have changed, and so has the landscape of the MBA. While the full-time MBA isn't going anywhere anytime soon, it does have some solid competition.
"Today that so-called 'risky bet' has yielded almost 2,000 graduates who are thriving in their careers and deeply connected to the UNC Kenan-Flagler community," explains Kenan-Flagler Dean Douglas A. Shackelford.
An online MBA is not only a respectable choice, but a sought after choice. It's all due to a better understanding of what an online MBA is and the perceptions of the quality and power of an online MBA.
"Online MBAs have certainly become a more viable option for students as the technology evolves and students see that they can get the same quality education remotely as they can on-campus," explains Cindy McCauley, Executive Director of Online Masters Programs at CMU Tepper. "You no longer have to trade off learning from top faculty, or building a strong network, when you choose an online MBA program." You get it all.
Benefits of an Online MBA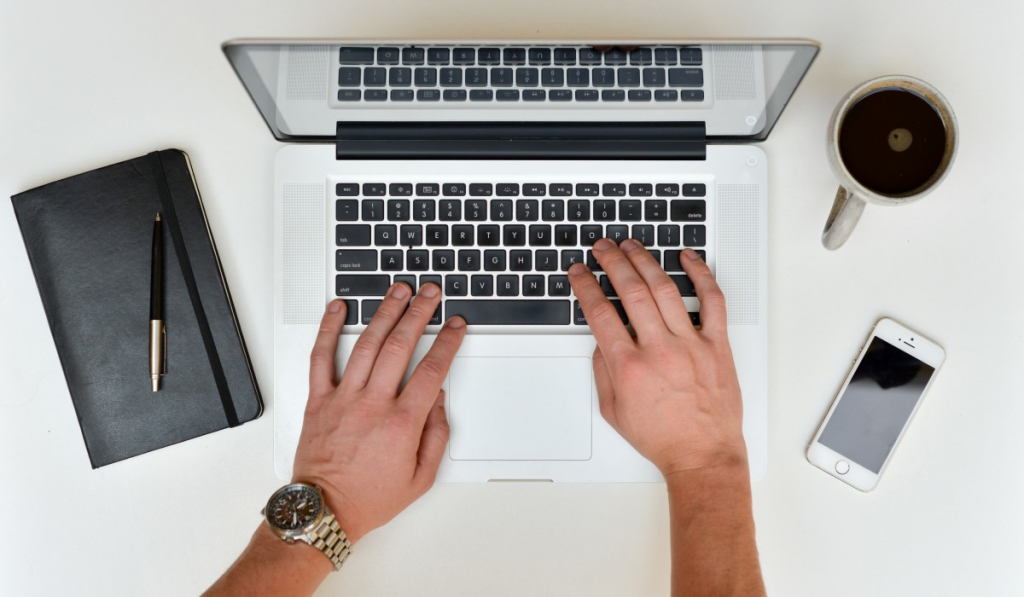 The surging economy has had a major impact on the growth of the online MBA. More so than ever before, professionals are reluctant to step out of work to complete a full-time MBA program.
There's a segment of the business community—particularly mid-career and late-career professionals—who don't want to put their career on hold for school, but they still want the benefits. These individuals need a convenient alternative that allows them to earn their MBA while still working. That's where the online MBA comes into play.
Accessibility and Flexibility Are Hallmarks of the Online MBA
According to Patti Russo, the Managing Director of Part-Time MBA programs at Michigan Ross, online MBA programs offer two distinct features:
"In terms of access, online programs extend a school's reach to students who want to pursue a top-tier MBA program, but are not located geographically close to a school," explains Russo. "The online program also makes earning an MBA really flexible by giving working professionals the opportunity to stay at their jobs while obtaining a world-class business education."
---
Online MBA students can work around their schedule, taking time away if needed to pursue career advancement.
---
According to Ramesh Venkataraman, Chair of the IU Kelley Direct Online MBA & MS Programs, this flexibility especially comes in handy for professionals who have recently received a promotion or accepted a new position. Representing around two-thirds of the IU Kelley MBA class, these students cannot afford to spend time on campus, considering they don't know where they'll be at any given time.
"We also enroll a large population of active duty members of the military and working professionals who travel often for work, and who need the ability to complete coursework while living or working abroad," says Venkataraman.
For example, one UNC Kenan-Flagler student attended class from five continents thanks to his busy work schedule, but he never had to stop his education. An online MBA program means that you can attend class from wherever you are as long as you have a computer and Internet access.
"The online MBA is available to anyone, regardless of where they live," explains CMU Tepper's McCauley. "And it offers the same rigorous, analytics-based curriculum as the full-time program."
Business is Global

The third crucial feature of online MBA programs is their ability to prepare students for the digital business world. As Russo says, "The business world is becoming increasingly more digital with individuals working virtually with others spread across the globe, and online curriculum will prepare students to succeed in this new environment."
This thought is echoed by USC Marshall's Vice Dean for Online Learning Programs, Sandra Chrystal. She explains that it was USC Marshall's recognition of how global corporations rely on virtual teams and training to conduct business that sparked the creation of their online MBA.
"USC Marshall prides itself on innovation and continuous improvement," says Vice Dean Chrystal. "We created a 21st-century multi-disciplinary integrated curriculum designed for a virtual platform, which mirrors business practices. Management communication and business analytics are components of all of the courses, and virtual team building begins immediately."
More High Profile Players than Ever Before
The online MBA is also more competitive than ever before, which means the product offerings are better, according to IU Kelley's Venkataraman.
"The increase in high-profile, credible organizations releasing rankings for online MBA programs have brought more attention and credibility to the online MBA space and, therefore, more interest in it by prospective students," says Venkataraman.
A decade ago, few high profile top business schools offered an online MBA. Now, these same schools that were once reluctant to enter the online space are offering rigorous MBA programs, flooding the marketplace with exceptional curriculum, faculty, and opportunities.
And that change is being reflected in the rankings. Now, U.S. News & World Report, Princeton Review, and The Financial Times all release online MBA rankings. Students no longer have to choose between a well-ranked MBA and an online program—they can have both.
The students are also more high profile. An online MBA provides students with access to classmates who live and work around the globe and in a range of industries. This means that students can connect with a wider variety of individuals, building an expansive network.
---
It's important to note that the class profile of an Online MBA program is more similar to an Executive MBA or part-time MBA program compared to a full-time program.
---
"Comparing the class profile of the online and on-campus programs is like comparing apples and oranges," Kenan-Flagler Dean Shackleford says. "GMAT and GPA scores have little relevancy for evaluating them. They've been out of school for a long time and have significant work experience; what matters now is what they have achieved in those years—their career growth."
Students Are Comfortable Online
Last, but certainly not least, is the change in how students perceive the online MBA. Applicants nowadays are used to technology and the increasingly digital world, so they're not afraid of using technology for their education. In fact, they expect it.
"Students today are comfortable with online learning," says UNC Dean Shackelford. "Even if they're not digital natives, working professionals are accustomed to collaborating with remote workers and teams as part of their jobs."
As for those students who aren't as comfortable in an online environment and digital learning, an online MBA is a perfect opportunity to change that.
"Students will learn teamwork and leadership skills in a virtual environment," said Michigan Ross' Russo. "They will have to work remotely with their classmates on the course material and group projects, including our signature action-based learning experience MAP, which pairs student teams with global companies and organizations to tackle those entities' greatest challenges."
The Future of the Online MBA
So, where is the online MBA headed? What can applicants expect in the future?  We asked USC Marshall, UNC Kenan-Flagler, Michigan Ross, Indiana Kelley, and CMU Tepper: "What is the long-term vision for your Online MBA?"
Here's what they had to say:
USC Marshall School of Business Online MBA
"Although our Online MBA will continue to increase its diverse demographics, cohorts will not exceed fifty students. The number of cohorts may increase, however, and growth will be prudent. Since Marshall faculty teach all of these classes and Marshall instructional designers and production media teams create the asynchronous materials, the online MBA will consistently seek quality learning over larger enrollments."
–Sandra Chrystal, Vice Dean for Online Learning
UNC Kenan-Flagler Business School MBA@UNC
"From the very start, our vision has been that the MBA@UNC is the same MBA program offered in a different format. We built the online MBA with the concept of no compromise: offering our MBA in a new format with the same quality (students, faculty, curriculum) and experience (deep engagement among our students and their professors to build lifelong relationships and networks) as our on-campus programs.
Now we are advancing that vision. First, we integrated all of our MBA programs' operations, and now we are changing our processes so students can take courses in any MBA format we offer. We are blurring the lines of program format to meet the needs of students.
Our model is blended. You watch lectures recorded in high-quality format and meet for discussion in live classes on our platform where you see and interact with a small group of classmates and your professor. You also study together in person at our Global Summits—two in the U.S. and two in other countries every year. These small class sessions, group projects, and in-person summits are among the ways we ensure the UNC Kenan-Flagler culture is integral to our students' experiences."
—Douglas Shackelford, Dean, UNC Kenan-Flagler
Michigan Ross School of Business Online MBA
"Our first Online MBA class is shaping up to be a group of highly diverse, very talented, and accomplished professionals. We are confident that future cohorts will be as well. In addition, the majority of students who attend Michigan Ross credit the program for widening not only their career prospects, but also expanding their worldview.
Our online students will join the Michigan Ross community, connecting them to a powerful global alumni network and tuition-free Ross executive education open enrollment courses for life."
—Patti Russo, Managing Director, Part-Time MBA Programs
IU Kelley School of Business Online MBA
"The long-term vision for the Kelley Direct Online MBA is to continue offering a high quality, engaging, and rewarding student experience to students across the globe who are looking to progress in their careers and make a positive impact on their organizations and communities. We are pleased with the quality of candidates who have chosen Kelley Direct and will continue to seek out current and future leaders from a variety of industries to add to our powerful network of Kelley alumni."
—Ramesh Venkataraman, Chair, Kelley Direct MBA & MS Programs
CMU Tepper School of Business Online MBA
"We want our Online MBA program to provide the best educational experience and career outcomes for our students. We maintain a small class size to ensure that all classes are taught by our own faculty who teach in the full-time program and are not willing to trade quality for scale.
In our program, every class starts with in-person classes, so students can meet their faculty and connect with colleagues. Following these classes, students meet online in a format that allows faculty to see everyone in the class, and for students to interact as if they are in a classroom."
—Cindy McCauley, Executive Director, Online Masters Programs
About the Author