New Finance Analyst Jobs for MBAs Headline This Week's Biggest Openings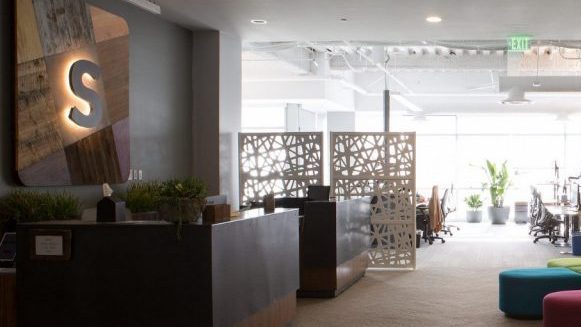 MBAs have the potential to take any number of professional routes once they complete their degrees—that's part of the beauty of the degree. The vast majority end up in the world of finance. It's a challenging and infinitely mutable field that functions as a proving ground for all newly minted graduates. This week's post highlights four jobs that allow people to get into the field and put the skills they have learned to use.
Finance Analyst – FP&A — ADP
ADP is a company whose name you might not immediately recognize, but its importance to the business world cannot be overstated. ADP is responsible for processing the paychecks of around 20 percent of the U.S. workforce. The company also makes time clocks and other software to assist payroll and human resources professionals.
ADP is hiring a Financial Planning and Analysis Analyst to work out of the firm's office in the Chicago suburb of Elk Grove Village. The person hired for this role is responsible for planning, forecasting, and analysis activities as well as checking data and information integrity. This job requires three years of previous relevant experience, and a MBA is required.
Key responsibilities include:
Engaging in operations planning and forecasting
Ensuring financial reporting accuracy
Building working relationships with management and other partners
Visit the ADP website to learn more about this and other positions.
Lead Financial Analyst – Vrio Latin America — AT&T
Although AT&T is a major conglomerate with interests in multiple arenas, the company is perhaps best known as one of the four major cellular phone providers in the United States. In addition, it owns DirecTV and WarnerMedia, making it a major player in the media and entertainment sphere.
AT&T is hiring a Lead Financial Analyst to oversee the Latin American division of DirecTV. The person hired for this position will work from AT&T's New York City office and will primarily conduct and document financial analysis projects. This position requires five years of previous relevant experience, and an MBA is preferred.
Key responsibilities include:
Interpreting programming contracts
Understanding programming reports
Conducting vendor setup and maintenance procedures
More information about this and other positions is available at the company can be found on the AT&T website.
FP&A Manager — Salesforce
Salesforce is the global leader in customer relationship management. The company provides a variety of cloud computing solutions to companies in addition to software, training platforms, blockchain platforms.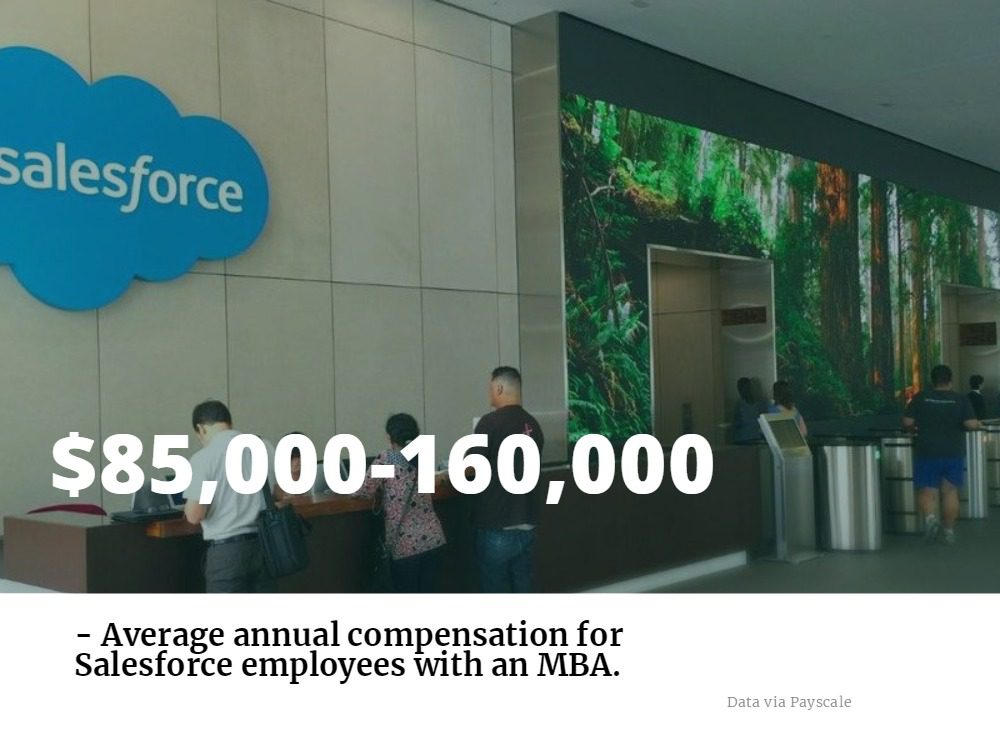 Salesforce is hiring a Financial Planning and Analysis Manager who will work out of the company's San Francisco office. The person hired to this position will oversee financial planning, forecasting, management reporting, and decision support. In addition, the new hire will work with various teams within the company to deliver accurate financial forecasting, meaningful performance updates, and business improvement insights. This position requires at least five years of previous experience, and an MBA is preferred.
Key responsibilities include:
Building relationships with key business partners
Managing forecasting processes
Building detailed, scenario-based financial models
Visit the Salesforce website to learn about more positions.
Senior Financial Analyst – FP&A — Slack
'Searchable Log of All Conversation and Knowledge,' or Slack, is best known for its business communication software. Many companies have adopted the software in an effort to maximize collaboration and efficiency.
Slack is hiring a Senior Financial Analyst to work out of its San Francisco office. In this position, the person hired will focus on business partnering and taking on various strategic projects for various corporate managers. According to the company, this position is well suited to those who wish to rise through the corporation. This job requires four years of relevant prior experience, and an MBA is preferred.
Key responsibilities include:
Helping drive the company's annual planning and budgeting process
Preparing regular financial reports for leadership
Identifying and measuring key performance indicators
You can learn about other positions at the Slack website.
About the Author