The Top Supply Chain Management Careers for MBA Grads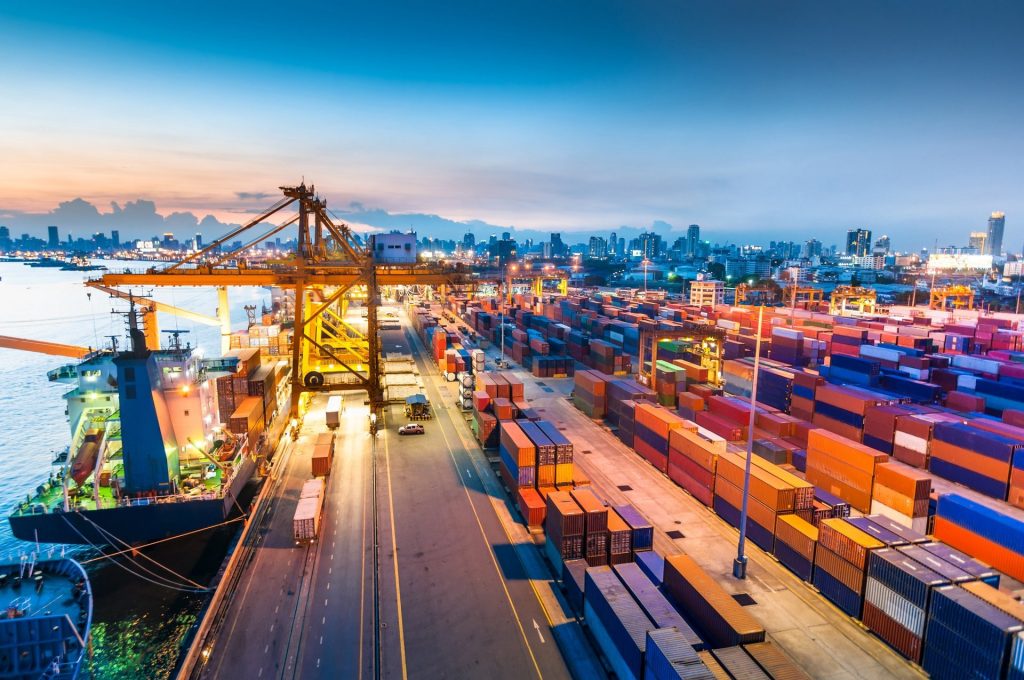 If you've got your MBA in hand or if you soon will, a supply chain career is worth exploration. This article will look at how you can launch a supply chain career, the typical salary ranges for supply chain management (SCM) and supply chain design roles, and some of the top MBA programs if you seek to develop or begin a career in the field.
Supply Chain Career Possibilities
In the simplest terms, supply chain management involves the flow of goods and services from their origin to their destination. The various businesses involved in turning raw material—petroleum, minerals, or agricultural items, for instance—into scaleable products each need individuals and teams to accomplish their production in the most efficient ways possible. These teams are made of supply chain professionals.
Logistics, procurement, marketing, IT, operations and systems engineering all factor into the supply chain. These roles can be perfect for those with cross-disciplinary backgrounds. Also, the current research on supply chain skews heavily in the area of sustainability and risk management, making it of even further interest for MBA talent in these roles.
Starting Your Supply Chain Career
It's helpful to break down some of the roles that make up the myriad elements of the supply chain. "Shippers" in the supply chain are the entities that sell and/or manufacture products. Shippers need products and services too, which may include packaging, hardware, software, equipment, management consulting, or outsourcing.
Companies ranging in size from massive multi-national corporations to local businesses need experts in the all of the above supply chain roles. As with any other career, it's important to take into account the pros and cons of each type of company. For example, a large corporation will train you to develop expertise in a segment of the supply chain such as logistics or outsourcing. While you may work on teams within other segments, you will remain primarily focused upon those tasks.
A small business, however, will require a supply chain manager to perform multiple duties across the supply chain. While this may strengthen overall capabilities, there is a degree of challenge. SCM is a field in which an internship can be invaluable in guiding you toward the best career fit. Staying on top of news and trends in the various ends of supply chain can also help to hone in on the areas in which you'll be most successful.
There are numerous SC specific associations that share a wealth of information regarding career development and industry trends. SCM Talent Group is just one of these, and below we will take a look at some university programs that have valuable SC resources as well. Zippia also provides a helpful flowchart of career paths that maps entry level jobs through those at the manager/director level.
Supply Chain Management Career Earnings
According to data from Paysa, the most desirable supply chain skills are process improvement, management, logistics, procurement, and manufacturing. The average supply chain management salary of those who reported to Paysa is $100,745. This figure is based upon a 25th percentile salary of $81,917; $115,948 in the 75th percentile, and $135,571 for top earners. These figures all include base salary, equity, and bonuses.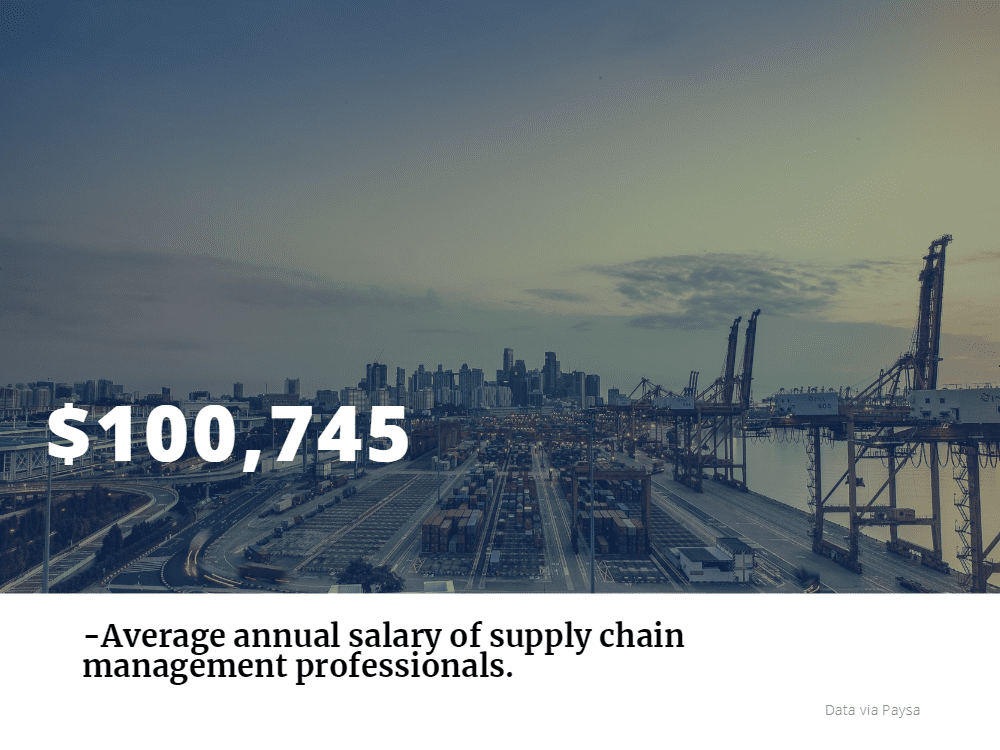 The best paying companies, according to the report, are Nokia, Applied Materials, and General Electric, all which pay around $129,000 per year.
Top Programs for Supply Chain Management
According to the industry research site SCM World, "Supply chain is a field science, moving so fast in response to forces of digitization, globalization and financial innovation that classical university standards [must keep up]. What's needed, according to supply chain executives surveyed about the ideal skill mix in 2020 and beyond, is some combination of communication, strategic thinking and change management."
U.S. News and World Report's annual "Best Business Schools" ranking regards the Michigan State University Eli Broad College of Business as the best supply chain management education program in the country. The East Lansing business school's Master of Science in Supply Chain Management (MSSCM) offering is a hybrid, 21-month program, with classes offered in person and online. Program graduates have recently been recruited by some of the world's most prominent companies, including Deloitte, GM, Amazon, and more.
The following supply chain/logistics programs round out the U.S. News & World Report top five:
---
For more career advice, check out our latest in all things MBA, including a breakdown of the best tech, marking, and consulting career opportunities here.
About the Author