Search results for career:
Jun 19, 2019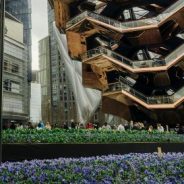 Finance, no surprise, is an extremely popular field among MBA graduates. According to Payscale, finance is 4.7 times more popular among MBA graduates than other fields. The reasons for this are rather uncomplicated: its pretty lucrative.
The starting median salary for those with up to five years of experience is $62,100. After ten years, the reported median salary jumps to $120,000; a 93 percent increase. Given that it is finance, the bonuses that employees can earn are massive, making the field even more lucrative.
With such high salaries and the prospect of massive bonuses, those interested in finance might be curious about what the best positions are for them. These can vary by company, experience, and location.
Companies Recruiting Finance MBA Graduates
The firm you work for can affect how much you make. Larger firms tend to offer more than smaller houses. The following are the top five employers in terms of average salary for those with an MBA in finance.
Morgan Stanley: $136,500
Deloitte: $132,656
Microsoft: $123,684
Amazon: $123,678
Citigroup: $121,346
Finance MBA Experience
As one might expect, the more experience one has in a field, the higher their salary will be. According to Payscale, this is a breakdown of average salary based on years of experience.
Up to 11 Months: $58,517
1–4 Years: $65,589
5–9 Years: $86,086
10–19 Years: $113,775
20+ Years: $135,016
Finance MBA Location
Along with company size and experience, location is the other major determinant of salary for finance MBA graduates. Given the fact that finance tends to be centralized in major cities, it is reasonable to assume that the largest salaries are to be found in cities with large, well-populated metropolitan areas. The following are the five cities where MBA graduates can earn the most.
New York, NY: $120,962
Los Angeles, CA: $111,727
Boston, MA: $109,490
Chicago, IL: $108,421
Houston, TX: $101,643
Top Paying Finance Careers
While there are many careers from which a finance MBA can choose, the following offer the highest salaries. To maximize a potential salary, one should consider the variables mentioned above when searching for a position.
#1: Vice President, Finance ($135,000–$195,000)
As a vice president of finance, your primary responsibility will be to direct finances and coordinate the budget. The VP of finance also sets goals and oversees lower-level employees in the financial department. Other responsibilities include engaging in accounting, operations, and finance management.
Common tasks include the following:
Ensuring company financial plans are carried out
Coordinating, preparing, and reviewing annual reports
Directing accounting operations
The average salary of a VP of finance is $134,919. In addition, MBA graduates can earn an average of $24,430 in bonuses, $24,566 in commission, and $8,757 in profit sharing. The salary on this job can raise these numbers higher depending on where one works. Look for these positions in the following cities, where you can earn more than the average:
San Francisco, CA: 28 percent more
Los Angeles, CA: 16 percent more
Boston, MA: 15 percent more
#2: Finance Director ($110,000–$160,000)
Finance directors are responsible for managing the goings on in the finance department of the company. In addition, effective finance directors can see problems and risks and design necessary solutions as needed.
Common tasks include the following:
Overseeing the preparation of regulatory and financial reporting as required
Developing policies and procedures to control and report financials
Managing budget, forecast, and accounting preparations
The average salary of a finance director is $111,384. MBA graduates can expect to earn an average bonus of $18,556, $33,000 in commission, and $5,113 in profit sharing. According to Payscale, the following are three highest paying companies for this position:
Nike: $150,000
Lilly: $130,000
CBRE Group: $128,000
#3: Investment Banker ($99,000–$207,000)
As an investment banker, your primary responsibility is to grow wealth for your clients. This can be through either strategic investing or raising capital. Investment bankers look through all of the financial information of a company to develop the best strategy for addressing its concerns and reaching its goals.
Common tasks include the following:
Constructing financial models to aid in transactions and communications
Performing valuation analyses
Conducting industry and company research
On average, you can expect to earn an average of $98,831 in salary. Investment banking is rather lucrative, so it is not impossible to double your salary in commission alone. However, because if this, the salary scale can widely vary. The average commission for this position on Payscale is $90,000. To make that possible, you'll need to go to a city where capital generation is needed. These three places pay more than the average, according to Payscale:
San Francisco, CA: 52 percent higher
New York, NY: 12 percent higher
Dallas, TX: 5 percent higher
#4: Finance Manager ($90,000–$124,000)
Finance managers are expected to watch departmental budgets. Their primary responsibilities include making financial forecasts for their company, working with other departments to establish future budgets, and keeping excellent track of the money going in and out of the company.
Common tasks for people in this position include the following:
Identifying areas for cost reduction
Providing analyses to the operations team
Preparing informational analyses
Given the importance of this position, MBA graduates who pursue it will be compensated well. The average salary for a finance manager is $89,636. In addition to the base salary, an MBA graduate can expect an average of $9,959 in bonuses, $25,006 in commission, and $3,982 in profit sharing.
Because this position is so important, companies are willing to pay excellent candidates well. The following offer the three highest average salaries according to Payscale:
Boeing: $119,000
Amazon: $112,000
Johnson & Johnson: $111,000
#5: Portfolio Manager ($84,000–$140,000)
Portfolio managers are responsible for investing their clients' money, whether those clients are businesses or individuals. They work to get the highest return possible for their clients' money.
Common tasks for this position include the following:
Consulting with clients to develop investment goals
Reporting on investment performance
Managing portfolios to maximize returns
Portfolio managers earn an average of $84,443, with $10,274 in bonuses, $10,113 in commission, and $4,000 in profit sharing. According to Payscale, these positions tend to be centered in financial institutions and investment firms.
The following three banks offer the highest average salaries to their portfolio managers.
Blackrock: $115,000
S. Bank: $99,000
Citizens Financial Group: $97,000