The Top Vancouver Companies for MBAs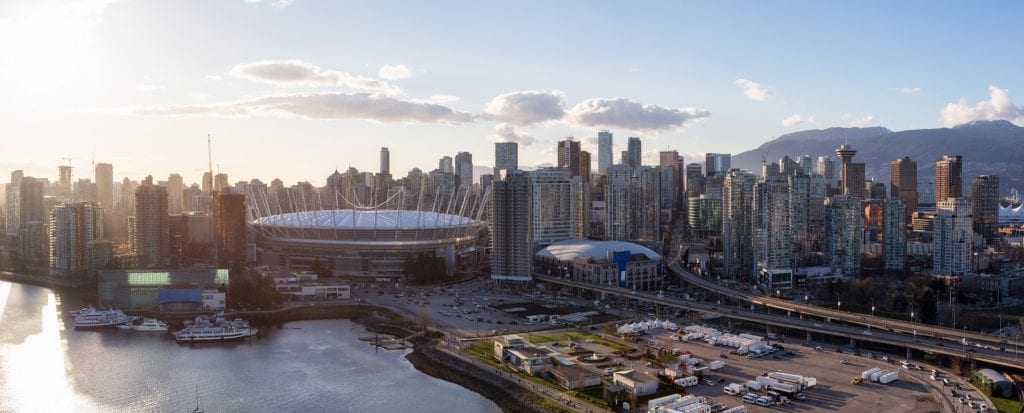 With one of the most rapidly expanding economies in Canada, Vancouver has become a destination not only for tourism but also for transplants wishing to advance their careers. The total transition from a resourced based to a knowledge based economy makes it a vibrant center for various industries, including banking, tech, sustainable design and construction and international commerce. The city is also known as "Hollywood North" for those looking to make it into the business side of the entertainment industry.
Its beautiful landscape and temperate Pacific northwestern climate only add to the city's appeal. In this article, we'll take a dive into some of the top hiring companies in Vancouver for MBAs.
The Top Vancouver Companies for MBAs
Hootsuite
Hootsuite, the tool used by companies to harness their social media presence, is one of the top tech firms to call Vancouver home. With capabilities that benefit industries such as finance, healthcare, higher ed, and government, Hootsuite employs a diverse group of people across its international offices.
According to its site, the company is currently hiring a Vice President of Corporate Marketing, a Manager of Enterprise Marketing for the Americas, and a Senior Manager for Product Insights and Analytics.
Paysa reports that the average salary at Hootsuite is $126,444. This breaks down to $72,000 in the 25th percentile and $160,000 in the 75th percentile. The company has a high percentage of those with a combination of social media, marketing, and management expertise.
Lululemon
Athletic apparel company Lululemon Athletica, founded in Vancouver in 1998, also retains its headquarters there. Within its first two decades, the company made it onto Fortune's Fastest Growing Companies list, and this prediction held true.
For those with career goals incorporating social responsibility, Lululemon is a great fit. The company is part of the Sustainable Apparel Coalition, which ensures that members meet rigorous production and distribution standards for environmental, social and economic sustainability. Employing a 'guerrilla marketing' strategy in which customers feel part of a larger community as consumers of the product, Lululemon has become synonymous with the outdoorsy, athletic, and fit lifestyle that embodies Vancouver.
The company is currently hiring a Director of Marketing/CRM Analytics; a Business Analyst for Corporate Finance Systems, and a Vice President of Development, all of which may be of interest to MBAs hoping to settle in Vancouver. According to recent data, the 75th percentile of earners at Lululemon make $118,000, while the average is around $70,000.
TELUS
TELUS is Canada's top telecommunications company, specializing in internet, voice and cable technology. Originally founded in Edmonton, Alberta, TELUS now provides telecom services to a large number of provinces in Canada. Analogous to Comcast or Verizon in the states, TELUS employs thousands in Vancouver, and appeals in particular to MBAs for its omnipresence as a corporate entity.
TELUS is currently hiring for Operations and Product Development Managers, Senior Strategy Managers, and Business Analysts. Salary reports state an average of $104,000, $74,000 in the 25th percentile, and just under $130,000 in the 75th percentile.
Electronic Arts
Electronic Arts is another dominant employer in Vancouver, and is obviously an ideal choice for MBAs with a foot in the gaming and tech world. Frostbite Labs, headquartered in Vancouver and in Stockholm, is a division of EA with a specialty in virtual reality tech. As a leader in the monetization of video games and apps, along with its exclusive partnership with Disney, Electronic Arts is an ever growing entity for an MBA in search of a great career move.
EA in Vancouver is currently in search of Communications Brand Managers, a Senior Quality Analyst, and a Development Director in Vancouver. Average salaries at EA rate at a highly competitive $132,000 on average, $93,000 in the 25th percentile, and $160,000 in the top 75 percent.
About the Author