Top MBA Recruiters: Target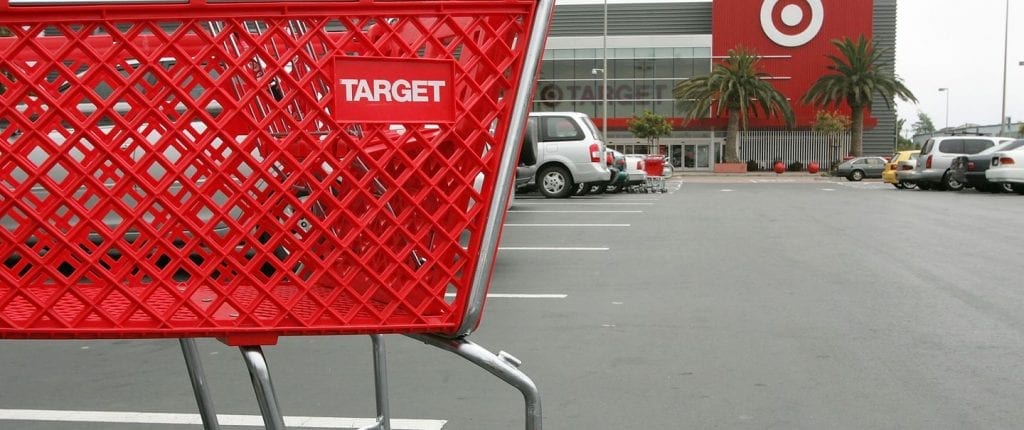 Since its beginnings in Roseville, MN in 1962, Target has grown to be the quintessential American retail company, and also its second largest after Amazon. Its accessibility, affordability, and prevalence in every small town and big city make it a leading employer for both retail workers and those at the corporate levels. Here, we'll take a look at its recruiting efforts for b-school students, and we'll also offer a glimpse at some current open positions and salaries.
Target has a nationwide internship program which holds recruitment events year round. Describing itself as having "endless opportunities for professional growth" in which "every team member is encouraged to innovate, contribute ideas and discover solutions as an important part of a world-class team," Target encourages advancement through its ranks at every level.
Target prides itself upon fostering diversity, and has a relationship with Reaching Out MBA, the National Black MBA Association, and AnitaB.org, a coalition that advocates for women and minorities in STEM careers.
Currently, Target is seeking Fulfillment Center Operation Management Interns in multiple states including New Jersey, Michigan, Georgia, and California. Positions such as this are a great place to start for those with their sights set on a corporate career. Recent events have been held at West Chester University and Temple University.
Target Corporate Careers and Culture
The "friendly, fun, and collaborative" culture that Target touts is apparent throughout all levels of employment. The Target Plaza Commons, across the street from its Minneapolis headquarters, exemplifies this collaborative atmosphere. Described as an "amenity and an alternative work place," the Commons allows team members visiting or working at the headquarters to meet and work in an open, bright, fun environment.
One employee in International Team Logistics says their experience was "wonderful … [It is a] fun, fast-paced environment, and all around I had great colleagues with flexibility to show your creativity."
A former Benefits Manager says, "Target was an amazing place to work. I loved the ability to network with others across the company. I never received a 'no, I don't have time to help you' from anyone. I loved the culture and the innovation."
Target is also currently hiring a Lead Supply Chain Analyst within the Global Supply Chain & Logistics division in Minneapolis. The salaries for this job are highly ranked compared to similar positions in other companies. According to Paysa, the average pay is about $100,500, ranging from $75,000 at the lower end to $119,000 at the higher percentiles, with the top ten percent earning more than $146,500.
Another open position in Minneapolis is for a Supply Chain Lead Process Manager. This job does not have a wide range of salaries from the top percentiles to the lower ones, with most earnings hovering around $70,000 to $72,000.
For an Associate Supply Chain Planning Analyst position that is currently open in Bakersfield, CA, the salary tops off at around $70,000, without much of a range as reported by Paysa.
In the Project Management division, Target is hiring for a Senior Creative Project Manager in Minneapolis. In this job, one can earn an impressive top salary of around $140,000, with the top 75 percent earning $165,000 and the lower percentiles at $114,000.
For an open Program Analyst position in Minneapolis' Business Operations division, the average salary is $126,000, with top salaries around $150,000 and $111,000 in the 25th percentile. A Senior Accountant position in Minneapolis offers a range of $58,000 to $68,000, and for Finance Management positions, the average salary is $109,553. This represents a range from $104,000 within the 25th percentile to the top ten percent at $120,000 per year.
Strategy & Innovation is another appealing line of work at Target. All of the open positions, as above, are in Minneapolis. A Senior Manager in Corporate Development earns an average of $123,171, which ranges from about $103,000 at the 25th percentile to $160,000 at the top ten percent. The same position in Paul, ID offers an average of $134,954, ranging from $123,471 at the lower end and the top earners bringing in over $155,000.
The benefits and bonus structure at Target are also highly competitive. For more details on this and for further job openings, click here.
About the Author