The Top 5 Paris Companies Hiring MBA Grads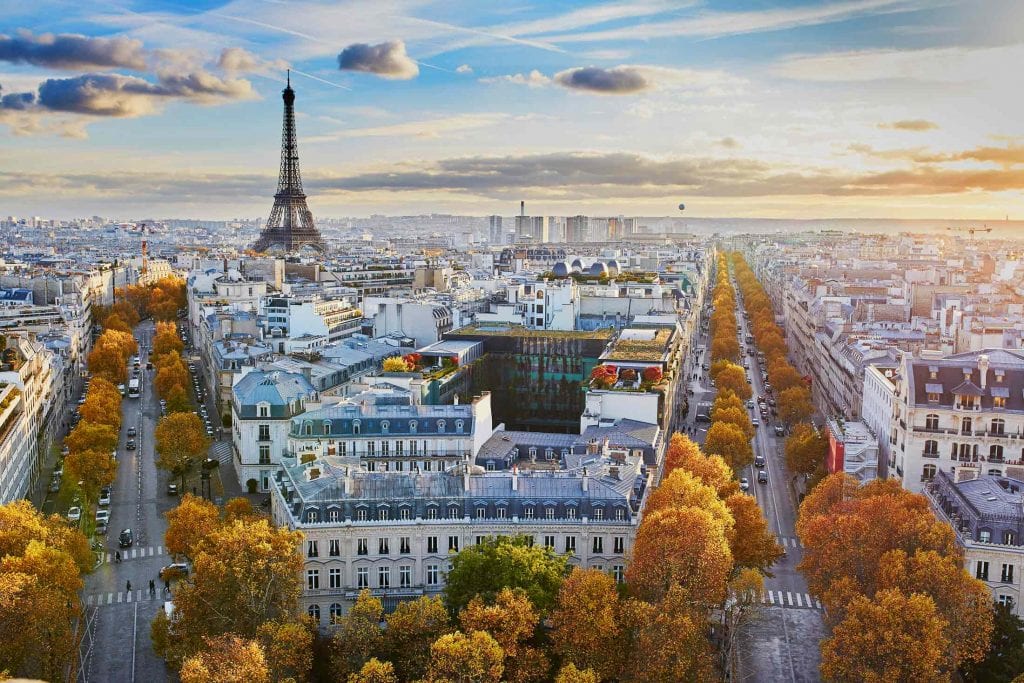 The City of Light is known for exquisite art, architecture, culture, fashion, and luxury. Paris is also an international crossroads for business and industry. Home to ten French Companies listed in the Fortune Global 500, Paris has the highest concentration of headquarters of the 500 top companies in Europe. Some of the world's largest banks and companies call Paris home, many of whom seek top MBA talent.
AXA
AXA provides insurance policies for properties, assets, and people, as well as investment management and financial services. This global company employs over 170,000 people in 61 countries and serves over 105 million clients.
AXA was ranks 46th on Fortune Global 500 listing and 31st in the 50 Most Innovative Companies ranking by the Boston Consulting Group. According to Glassdoor, full-time positions in the finance sector average €55,150. Benefits at AXA are personalized for each employee and include a comprehensive medical insurance package.
Amazon
Headquartered in Clichy, the northwestern suburbs of Paris, Amazon France is looking for MBA hires to fill its growing ranks. According to Glassdoor, employees gave Amazon France a 3.8 out of 5 star overall ranking. Amazon was also ranked 10th in 2019 on Glassdoor Award's "Best Employers" list.
Getting an interview at Amazon France was ranked 3 out of 5 for difficulty level according to Glassdoor, with 50% of online applications receiving a follow-up interview.
Financial analysts at Amazon France can expect salaries between €43-46,000 and senior management position salaries range between €59-89,000. Benefits include parental leave, health insurance, flexible working hours, relocation reimbursements, and discounts on Amazon.fr.
McKinsey & Company
McKinsey & Company, an American management consulting firm, has a presence in Paris and was ranked 4.5 out of 5 stars overall according to Glassdoor, with a CEO approval rating of 98 percent. Business analyst salaries range between €32-71,000 and management positions range between €104-130,000.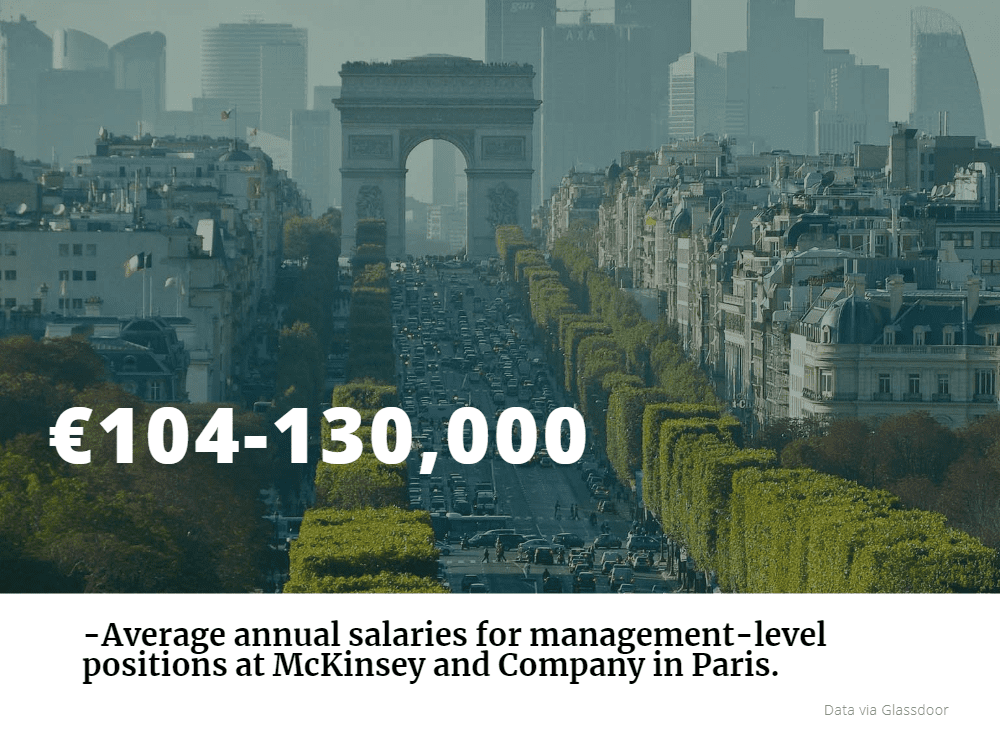 In 2019, Consulting.com ranked McKinsey & Company 11th in "The Top 50 Consulting Firms" listing (ranked by revenue, prestige, growth & employee satisfaction).
Forbes lists McKinsey & Company on its list of "Best Management Consulting Firms 2019" as well as "Best Employers for Diversity 2019."
Société Générale
Société Générale is a global investment bank and financial services company. France's third largest bank by total assets, Société Générale is also Europe's sixth largest bank, and is known as one of "Trois Vieilles"–the three oldest French banks alongside BNP Paribas and Crédit Lyonnais.
Société Générale offers a multitude of paid internships at the Paris office ranging from one month to full year internship opportunities. Salaried full-time positions for project management positions average €54,966 according to Glassdoor. Benefits include PTO, a transport reimbursement scheme and parental leave. 
Société Générale is actively recruiting in the Global Markets, Global Finance, IT & Digital, Compliance, Communication & Marketing, Risks, HR, and Retail Banking departments.
BNP Paribas
BNP Paribas is a French international banking group and the eighth largest bank in the world by total assets. BNP is a leading bank in the Eurozone and listed on the first market of Euronext Paris and part of the Euro Stoxx 50 stock market index. BNP employs 202,624 people in 72 countries and locations.
In 2017, BNP was ranked 20th "Best Employers" listing on Glassdoor, and received an overall 3.5 out of 5 star ranking with 80 percent approval of CEO performance. Getting an interview at BNP was ranked 2.9 out of 5 stars overall with 45 percent of online applications receiving a follow-up interview.
In 2019, Forbes listed BNP Paribas on "World's Best Employers," "Top Regarded Companies," and "Global 2000" listings.
About the Author