MBA Updates – New B-School Offerings Arrive as Some Programs are Put on Hiatus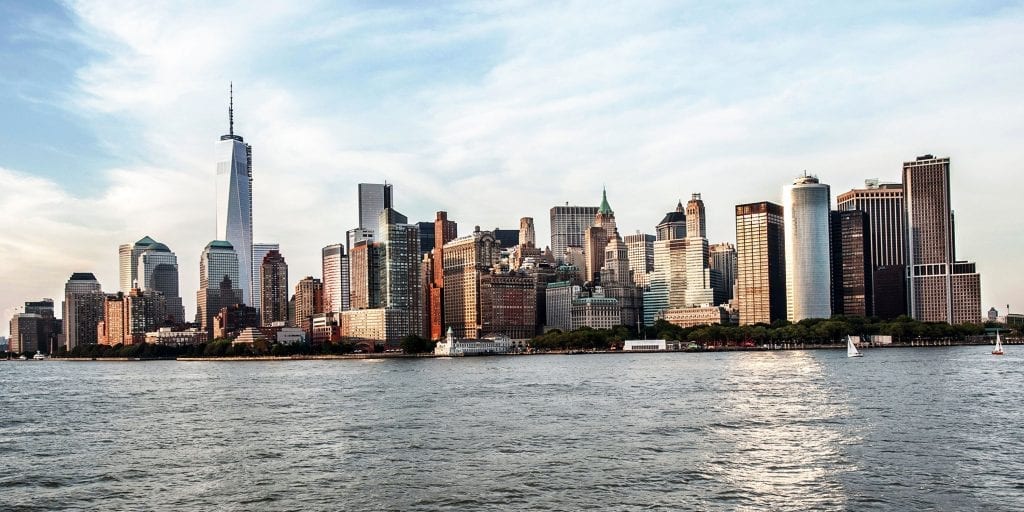 Business schools are regularly updating their program options. You might not even realize it, but MBA programs are being added, removed, and modified to make way for the new and to get rid of the old.
Moving forward, we at MetroMBA will help you keep track of the latest MBA changes around the world. We'll update this document continually as we learn the latest news and share it with you.
So, keep checking back to see what's going on in the business school world.
---
St. Paul Opus College of Business Suspends Full-Time MBA
The University of St. Thomas Opus College of Business in Minnesota is the latest in an ever-growing line of U.S. business schools transitioning away from full-time MBA offerings.
According to the Minneapolis/St. Paul Business Journal, "only 28 students are currently enrolled the program, which was designed to hold roughly 200, according to university officials. Less than 20 staffers out of the Opus College's 70 employees will be impacted by the move. School officials said digital capabilities and demographic shifts are the reasons behind the decision."
With over 1,000 current graduate students enrolled in Opus College, the priority is shifting towards three things, according to Associate Dean Michael Garrison: "specialized programs, accelerated programs, and flexibility."
Along with the announcement of the end of its full-time MBA, the school is also discontinuing its Masters of Science in Accountancy program. However, analytics courses will continue to be a part of the school's business offerings.
---
Johns Hopkins Refines MBA Program
According to a recent profile in the Wall Street Journal, the Johns Hopkins Carey Business School will be revamping its full-time MBA program, starting fall of 2020. Students in the program will begin healthcare-intensive coursework immediately, utilizing the university's renown healthcare education system to their advantage. Previously, full-time MBA students at Johns Hopkins had optional courses that could be centered around healthcare, available during the second year of the curriculum.
"The new curriculum will include a consulting project where students partner with a company, such as a hospital chain or pharmaceutical maker, to analyze data that can help solve a problem for them. The program also will require students to take a course on artificial intelligence, and M.B.A. candidates will need to learn statistical programs in bootcamp-type courses when they first arrive on campus," WSJ journalist Patrick Thomas writes.
For more on the upcoming changes, read here.
---
Purdue Krannert Announces New Online MBA
In January 2020, the Purdue University Krannert School of Management in West Lafayette, Indiana will introduce an all-new two-year Online MBA program.
According to Inside Indiana Business, "Classes will run in seven-week segments and the program will enroll students based on rolling admissions, so students can join periodically during the school year."
In a release from Krannert, Dean David Hummels says:
"We believe the Purdue Online MBA is a perfect fit with the strengths of Purdue University. The program has a focus on technology and innovation that will be ideal for students with a STEM background or any student seeking career-changing opportunities with high-tech companies."
More details on the program are expected to be released in the near future.
---
Boston University to Introduce Online MBA in 2020
In partnership with edX, an online education platform, the Questrom School of Business at Boston University will formally introduce its own Online MBA program in fall 2020. It will be the first official Online MBA offered by edX, which is currently offering 10 specialized master's programs.
Applications will officially open on August 16, 2019, with annual tuition currently set at $24,000. The price difference is stark in contrast with the school's full-time MBA, currently set at $55,480 per year.
"We've recognized the transformative potential of edX for some time," says President Robert A. Brown. "With the online MBA, we're seizing the initiative to offer a major degree for which we believe there is global demand. Higher education must evolve in a fast-changing world. We aim to lead in this evolution."
Learn more about the new BU Online MBA here.
---
Gies Removes Full and Part-Time MBA Programs on Campus
The University of Illinois Gies College of Business recently announced that its full and part-time MBA programs will no longer be taught on campus. The top-50 ranked MBA program, according to U.S. News & World Report, is one of the largest (and most lauded) programs to shut down in recent years, with reported efforts to increase funding for its popular iMBA online program.
Just three years after the iMBA program was introduced, enrollment ballooned from 114 to 1,955 students, making the transition all the more financially feasible for the university. Students currently enrolled in the full and part-time MBA programs will be able to finish their degree on campus, but the school will be discontinuing after the graduation of the current class.
---
Michigan Ross Introduces New Online MBA
At the end of 2018, The University of Michigan Ross School of Business introduced a new Online MBA program, offering maximum flexibility with the same curriculum offered to full-time MBA students. The program includes live class sessions (live online events for case discussions, group work, and presentations), self-guided study (short, instructional videos identifying and explaining key concepts), and leadership development training available on the Ross campus (three on-campus residencies).
This new format requires students to complete 57 credit hours:
27 credits of core work
18 credits of electives
Nine credits consisting of three in-person residencies
Three credits for an action-based learning project (MAP)
The curriculum is self-paced but designed to be completed in three years.
To learn more about this new program offering, head to the Michigan Ross Online MBA site here. Also, check out our recent '5 Questions' installment with Ross' Associate Admissions Director of Part-Time MBA Programs, Anne Schoen.
---
Henley Business School Cancels Full-Time MBA
For the 2019-20 academic year, the Henley Business School canceled its full-time MBA program, diverting applications to other masters degree programs. The Henley website described the move as a "pause," but it's the first time a big UK business school has stopped taking applications for its flagship business school program.
The move isn't that much of a surprise. Last year, Henley only brought in 26 MBA students down from 40 students the previous year. In contrast, demand for Henley's part-time executive MBA courses rose 37 percent this academic year with about 700 students enrolled.
For more insight into Henley's decision head on over to the Financial Times article.
---
SDA Bocconi and Toronto Rotman Launch new Global Executive MBA
Italy's SDA Bocconi partnered with the Toronto Rotman School of Management at the end of last year to launch a new Global Executive MBA program. This dual-degree EMBA program is 18 months in length with modules delivered across seven cities around the world. Students will attend courses in:
Milan
Toronto
Mumbai
San Francisco
Copenhagen
Shanghai
Sao Paolo
Graduates will receive both an MBA from the Rotman School of Management and a Global Executive MBA from SDA Bocconi.
The curriculum, which includes 24 courses plus electives, takes 18 months to complete, 75 learning days, and 63 out-of-office days. Classes begin October 4, 2019, in Toronto. To learn more about the new GEMBA head on over to the website here.
---
Mexico's EGADE Business School Launches Online MBA
In the fall of 2019, Mexico's EGADE Business School—in partnership with 2U—will launch its new Online MBA program. Classes will be taught in English live every week through an online platform. Then, students will have the option to attend in-person immersion experiences at EGADE locations throughout the Americas. This is 2U's first full-degree program in Latin America.
To learn more about the new Online MBA program, you can read the press release here.
---
Louisiana State University Announces One-Year MBA Program
Early in 2019, Louisiana State University's Ourso College of Business announces the launch of its new One-Year MBA program. The program is aimed at undergraduate business students who want to continue their education after graduation. While no work experience is required to apply, the school states a preference for two years of experience and an essential understanding of business concepts.
The One-Year MBA program will begin in June 2019 with a pre-MBA session to set the foundation. After that, students complete 36 credit hours in a cohort-based setting to graduate. Each semester has two, eight-week modules and up to three courses at a time.
To learn more about this degree that can be completed in as little as 11 months, head over to the program page here.
---
University of Iowa Tippie College of Business Ends Full-Time MBA Program
The incoming class of 2019 will be the last full-time MBA cohort for the University of Iowa Tippie College of Business. The decision to end the full-time MBA was made to allow the school to focus on its Professional MBA, Executive MBA, and portfolio of specialized master's programs. The closing is thanks to shifts in demand with 91 percent of all MBA enrollment going to the Professional and Executive MBA programs.
"Adapting to the market is key for growth in any organization, and we're seeing clear shifts in what students and businesses need," said Sarah Gardial, dean of the Tippie College of Business. "Both are expressing preferences for non-career-disrupting options for the MBA, while others are increasingly drawn to the focused education provided by master's programs in specific subjects."
Along with the closing of the full-time MBA, Tippie announced a new master's program in finance. To learn more about these changes, read the press release here
About the Author